Fusion & Genesis PPV List!
-Battlescars
-Anarchy Rulz
-Retaliation
-Requiem
-Exodus
-CyberSlam
-Tag Team Cup
-Validation
-Dark Carnival
-Point Break
-Regicide
-Wild Card
-Absolution
-Emergence
-Home Coming
-Cause & Effect
-Final Resolution
-Purgatory
-Ascendance
Who will take the final spot inside the Elimination Chamber?
To kick off tonights show, we'll get a small taster of what is to come at NXT UnChained in just four days time as all six Vixens who'll be participating in the first ever Vixens Elimination Chamber will all take to arms in a battle of momentum. We already know that Dawn Bryan will be entering last inside the Chamber, and Sophia Gibson will be entering first, but the other four are completely random. On paper Sophia Gibson needs this win more than most, starting out first, but someone will be second, we just don't know it yet, so this last minute momentum will be a big boost to whoever walks out with the win tonight.
Up next we'll see the winner of the third annual Royal Rumble take on Chris Adams. August has been trying to prove himself as of late, and nothing will help him more than a win other one of the best wrestlers to ever step inside a CMV ring. However Chris Adams is no stranger to big matches, and he must realize that he'll have a hard match ahead of him at UnChained and the only way to win is by picking up momentum.
With both of these men having huge matches at NXT UnChained,  they'll be looking to pick up this last minute boost. However if that past has told us anything. Jaymes Landon Vain should be on the look out for D'Angelo St. Daniels who may just make himself known tonight with a cheeky attack.
NXT Tag Team Championship Match
Up next we'll see The Saints look to win back their NXT Tag Team Championships in a bout where they could become FOUR TIME, NXT Tag Team Champions. However beating The Bringers of Despair is never going to be easy, they've done it before, and they'll have to do it again tonight. The winner of this match will walk into NXT UnChained to defend against either The Gladiators or The Arcade Renegades. But we'll have to wait until the night before to find out.
With Tops Newsome currently out with a head injury, tonight we'll be seeing the in ring debut of his Manager, Tia Powley, as she looks to take on the number one contender for the NXT Womens Championship Lexin Damjen, who will be looking to pick herself up after being embarrassed by Jade Dynamite last week on UnMatched.
With 5 of the 6 competitors confirmed for the NXT Championship Elimination Chamber, tonight we'll find out who the sixth and final man is. Rick Lewis, earning this spot after an emphatic performance to beat Chris Adams on his debut, and then putting on five star matches week in week out since. Then we'll see Leo Cruz and Kevin Styles join him after winning qualifiers last week, and finally it seems as if the Interim General Manager Johnny Sampson has inserted his own man into the qualifier in the form of Akira who could have the chance of becoming a two time NXT Champion should he win inside the chamber.
In tonights Main Event, we'll see Brett Angels final match in the group stage of the Tournament of Legends as he looks to take on Aaron Waite, who is still yet to face Angelo Boulay in the group stage. If Aaron wins tonight, he'll pull up to tie with Angel, with the chance of topping the group if he beats Boulay, and Angel is already confirmed through to the next round, it'll just cement his position even further if he wins here tonight.
House Show Matches
Main Event
Jade Dynamite Vs Wendy
Number One Contenders Match
The Arcade Renegades Vs The Gladiators
Group Stage Match
Osiris Vs Eric Matthews
Group Stage Match
Akira Vs Brayden McGregor
Singles Action
CJ Havret Vs Victoria King
NXT UnChained Pay Per View Card
NXT Womens Intercontinental Championship Elimination Chamber (Sophia Caldwell[c], Dawn Bryan, Sophia Gibson, "1 Shot" Leona, Dirty Diana and Nancy Hurt)

Chet Taylor Vs Eric Matthews

NXT European Championship (Colin Styles Vs Blizzard[c])

NXT Television Championship (Aaron Waite Vs Nick Blake[c])

Zack Starr Vs August Happytown

NXT Womens Championship (Lexin Damjen Vs Jade Dynamite[c])

NXT Championship Elimination Chamber (Brett Angel[c], D'Angelo St. Daniels, Jaymes Landon Vain, Chris Adams, Marko Punish and ???
Card Incomplete
_________________
Matthew wrote: Hayden is so much better than Schmidty in every way.
Admin





Posts

: 6129


Join date

: 2015-03-09


Age

: 20


Location

: MizTV


Humor

: Making Sons uncomfortable



When are you going live?
#dontletnxtdieagain
_________________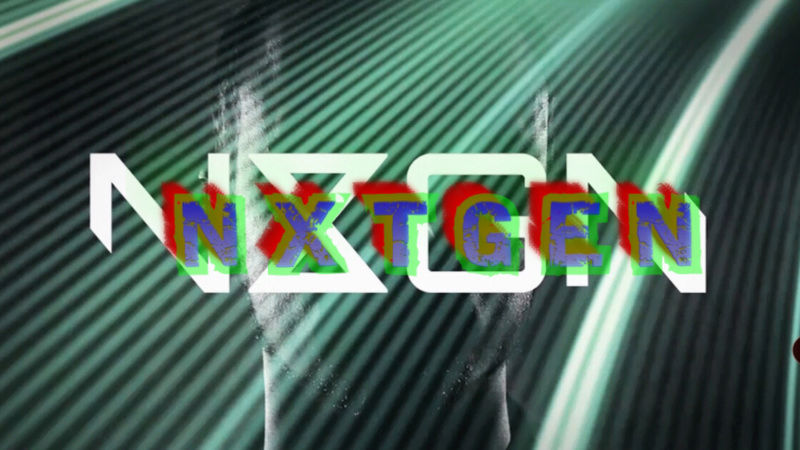 I mean, do you even check out the NXT showtime thread
_________________
Main Event Star!





Posts

: 2695


Join date

: 2015-05-13


Age

: 18


Location

: Ontario, Canada


Humor

: Dashing's jokes



I don't know how to read, Borton, thanks for reminding everyone.
_________________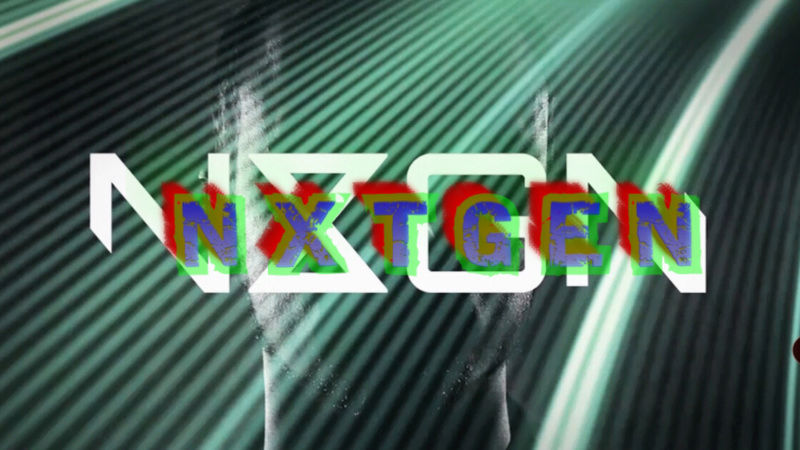 sorry that you feel that way
_________________
Main Event Star!





Posts

: 2695


Join date

: 2015-05-13


Age

: 18


Location

: Ontario, Canada


Humor

: Dashing's jokes



_________________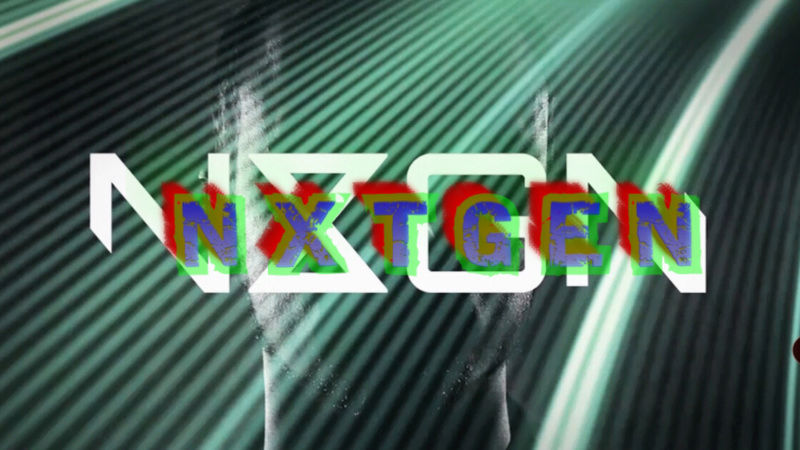 I think in pluto time it's next month. Batman time it's now but I won't spoil it.
_________________
Accomplishments :

2018 Heel of the Year as Schmidty
2018 Newcomer of the Year as Schmidty
2018 Face of the Year as Bob Luger
2018 Promoer of the Year
1x European Champion as Schmidty
2x United States Champion as Schmidty
1x Undisputed Champion as Schmidty
1x Alpha World Champion as Bob Luger
1x Tag Team Champion as Murdoc
1x Tag Team Champion as Freddy Osborne
2x Light Heavyweight Champion as Billy Weaver
1x Light Heavyweight Champion as Bryce Hurt
1x Dashing's ride or die chick
Main Event Star!





Posts

: 3434


Join date

: 2015-09-19


Age

: 21


Humor

: Neville thinking he could keep up with Enzo.



Rifted. I have things i need to do, I'll be live Friday, Saturday and Sunday<3
_________________
Matthew wrote: Hayden is so much better than Schmidty in every way.
Admin





Posts

: 6129


Join date

: 2015-03-09


Age

: 20


Location

: MizTV


Humor

: Making Sons uncomfortable



UnMatched Results
V Spoiler Below V
Spoiler:

Sophia Caldwell won the 6-Woman Over-The-Top Battle Royale!

Chris Adams def. August Happytown
James Landon Vain def. Blizzard
Bringers of Despair def. The Saints
Lexin Damjen def. Tia Powley
Akira def. Kevin Styles, Leo Cruz & Rick Lewis
Brett Angel def. Aaron Waite
_________________
IT'S TIME
Main Event Star!





Posts

: 2233


Join date

: 2015-08-29


Age

: 25


Location

: New York


Humor

: Slapstick



---
Permissions in this forum:
You
cannot
reply to topics in this forum