Fusion & Genesis PPV List!
-Battlescars
-Anarchy Rulz
-Retaliation
-Deathwish
-Requiem
-Exodus
-Validation
-Sacrifice
-CyberSlam
-Dark Carnival
-Point Break
-Regicide
-Wild Card
-Absolution
-Emergence
-Home Coming
-Cause & Effect
-Final Stand
-Purgatory
Quick Links!
Dashing's Stuff!
Cop's Stuff!
CMV Network!
Social Media!
Site Threads!
Page 2 of 4 •

1, 2, 3, 4


As Suraci's theme continues to play throughout the arena
Suraci walks through the curtains to the backstage area
Meeting a not impressed DSD Face to Face

DSD:
Congratulations...... you just won your first NXT match against a nobody. The same nobody I've laid out time and time and time again, the same nobody that you were very close to losing to...You barely beat Jaymes Landon Vain
YOU DON'T IMPRESS ME SURACI!!! I am a real gifted wrestler while you're just some punk with a mask. With that being said if you want to make a name for yourself in this business, if you want to make a name for yourself in this company you're going to have to beat THE GATE CITY GOD, THE 2X NXT CHAMPION
.......at iMPLOSION

Suraci and DSD have an intense stare down
and both soon go their seperate ways
_________________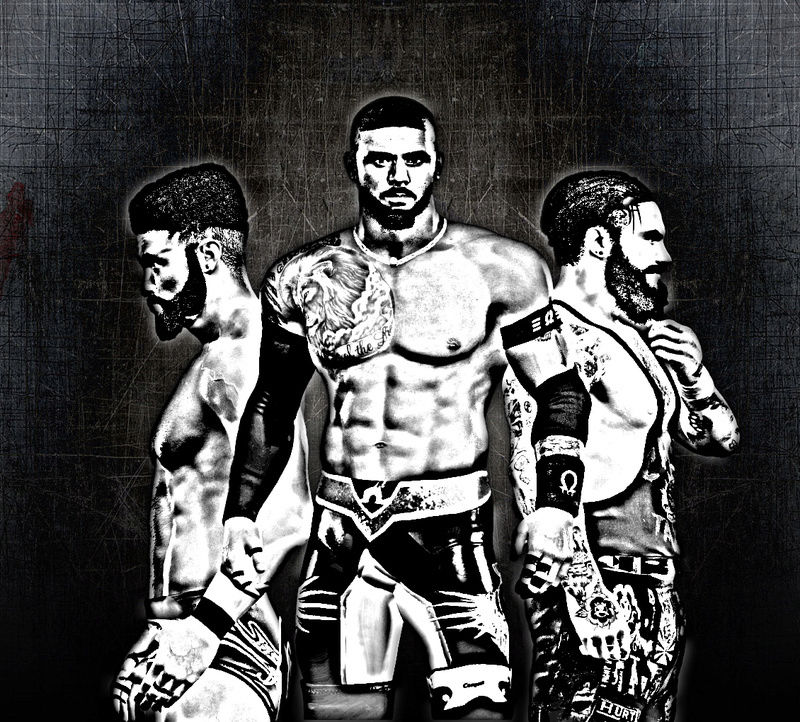 Main Event Star!





Posts

: 1040


Join date

: 2015-07-19


Age

: 21


Location

: Hopewell, Virginia



After receiving his first crushing lost to Kurasuke, Suraci pulls himself up using the ropes and walks up to Kurasuke and offers him his hand in respect and the two shake hands
Suraci leaves the ring to head for the back letting Kurasuke have his moment
As Suraci reaches the top of the ramp he turns and and waves to the live crowd and after that DSD appears from the back hitting Suraci with ''From Lust to Dust'' smashing Suraci's face into the cold steel stage
DSD like a predator is pacing around the down Suraci and locks in the ''Boarder City Stretch'' cranking the pressure on Suraci while he shouts in pain
Backstage hands and refs even Kurasuke soon come to get DSD off of Suraci and back away from him
_________________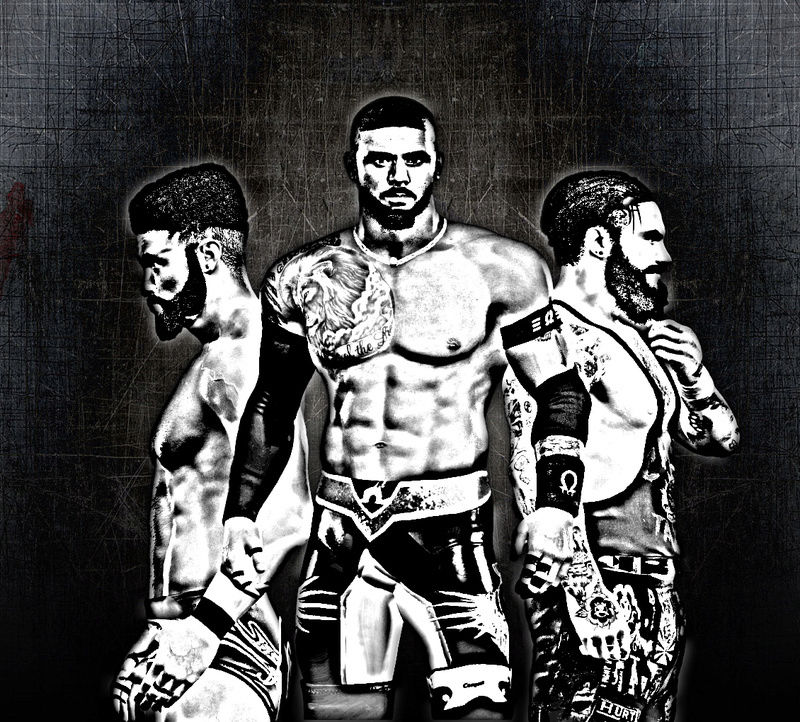 Main Event Star!





Posts

: 1040


Join date

: 2015-07-19


Age

: 21


Location

: Hopewell, Virginia



After pinning the number one contender for the NXT Championship DSD leans against the ropes pointing to the timekeepers area asking for a mic and a chair
DSD in the middle of the ring with his mic and chair sets up the chair and takes a seat

DSD:
(Breathing kinda heavy) Suraci!!! Where you at? I;m right here, I'm standing right here in the middle of MY ring and I have a little bit of advice for you....
People make decisions that effect other peoples lives day in and day out these people in the arena tonight made a decision to pay their hard earned money to see me and right here right now you have a very important decision of your life to make...
You see the bright lights of iMPLOSION is not in your future because you need to just walk away.....
You showed last week that you don't deserve to be at iMPLOSION and its up to you to decide why its either going to be because your back was broken and you can no longer compete because I put you in the Boarder City Stretch and never let go...
Or or iMPLOSION is not in your future because you actually care about your well being because I am going to hurt you far more than I did last week because that was only a warning so just walk away Suarci because if you even think that you're going to use me as a stepping stone you got another thing coming because YOU KNOW DAMN WELL I'M NOT A STEPPING STONE! I am NXT's one true ambassador of the wrestling world, a two time NXT Champion and I will make your CMV career an embarrassment and don't you forget it......

As DSD is finishing speaking the crowd cheers as Suraci slides into the ring looking ready to fight
Before DSD can even react Suraci with perfect form flips and catches DSD with a kick to the head knocking DSD down to the mat
Suraci mounts DSD for quick ground and pound punches
DSD transitions out of the mount and squirms away out of the ring as a pumped up Suraci taunts at DSD
_________________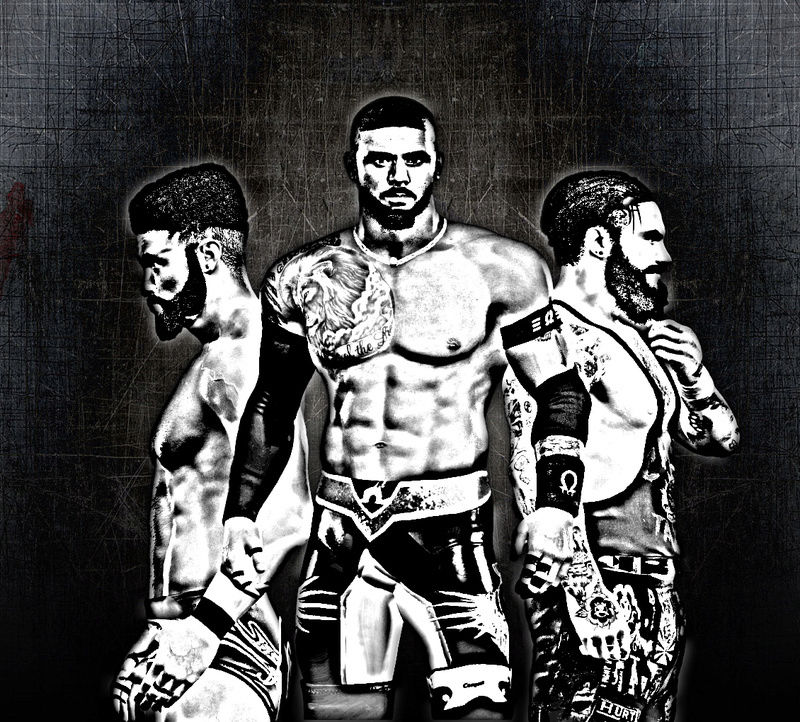 Main Event Star!





Posts

: 1040


Join date

: 2015-07-19


Age

: 21


Location

: Hopewell, Virginia



DSD is seen backstage just starring into a mirror lost in thought
DSD shakes his head then looks back at the camera behind him

DSD:
Suraci, Suraci, Suraci our careers are said to mirror each other, I mean we're both well traveled wrestlers, winning gold everywhere we go, and we've both came a long way since our first matches in this industry.
When I first started Suraci I was just like you, a kid looking to make a name for himself, always wanting to please the masses, up all night trying to get better but as I matured I learned to enjoy the finer things in life. I still wanted more. And I looked till tomorrow, I wanted to know what the next hurdle in my career was because I'm never satisfied with what I'm doing, I always wanna do better, I always wanna be bigger, I always want more and didn't care who I hurt or offended along the way.
I know Suraci  you must've had your trials and tribulations yourself but if you honestly think that you had to go through challenge and adversity just to get your foot in the door just think about what I had to do for years just to be at this point in my career. Kane didn't win my championships I DID ME. Kane didn't help me break records I DID ALL BY MYSELF, I'm a self-made wrestler. You need to understand Suraci that you need to show no remorse, no weakness, no sympathy to get anywhere in this industry.
Now take a long look into my eyes Suraci!!!! Do you see any weakness, do you see any sympathy, do you see any remorse? YOU DON'T BECAUSE ITS LONG GONE!! At iMPLOSION these are going to be the same eyes you look into when you stand across from and realize you're out of your league little man and when you're at your most vulnerable I'm going to "Thank" you with a kick to the head........See you at iMPLOSION kid.

DSD walks out of frame
_________________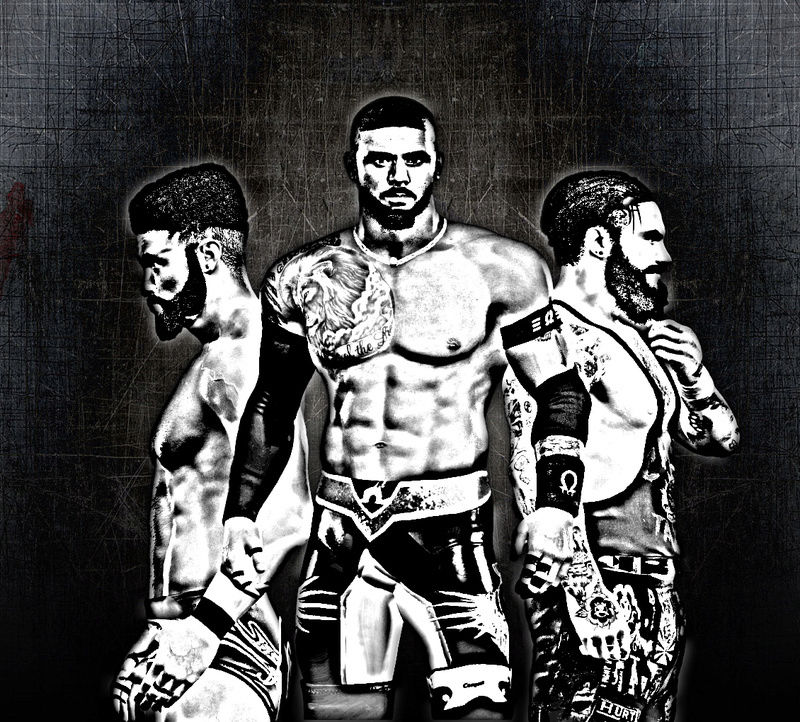 Main Event Star!





Posts

: 1040


Join date

: 2015-07-19


Age

: 21


Location

: Hopewell, Virginia



The cameras cut backstage in DSD's locker room for an online exclusive video interview after his tough lost to Suraci, DSD with his face still a bloody mess with some of the blood dripping to his chest, holding a towel to clean the blood, ice bags wrapped around his upper body where the welts and scraps are from Suraci's knee attacks.

DSD:
Suraci where I come from, having your ass handed to you for 20 minutes then squeaking away with a victory after a roll up is hardly grounds for celebration and yet you celebrated as if you just won the NBA Finals and here I am without my iMPLOSION glory sitting here in a red mask of my own blood...

DSD wipes the most of blood from his face but the cut is still bleeding making a blood trail on his face

DSD:
But Suraci job well done, I guess the ends justify the means and you think that we're over and done well unfortunately for you its not because you see you proved nothing tonight. You didn't win, you just survived from D'Angelo St. Daniels, you said it yourself "you had nothing left at the end of that match and I took your best shot and was still able to stand afterward.
Suraci we will meet again and I will come out on top

DSD wipes his face once more and throws the bloody towel at the camera and leaves
_________________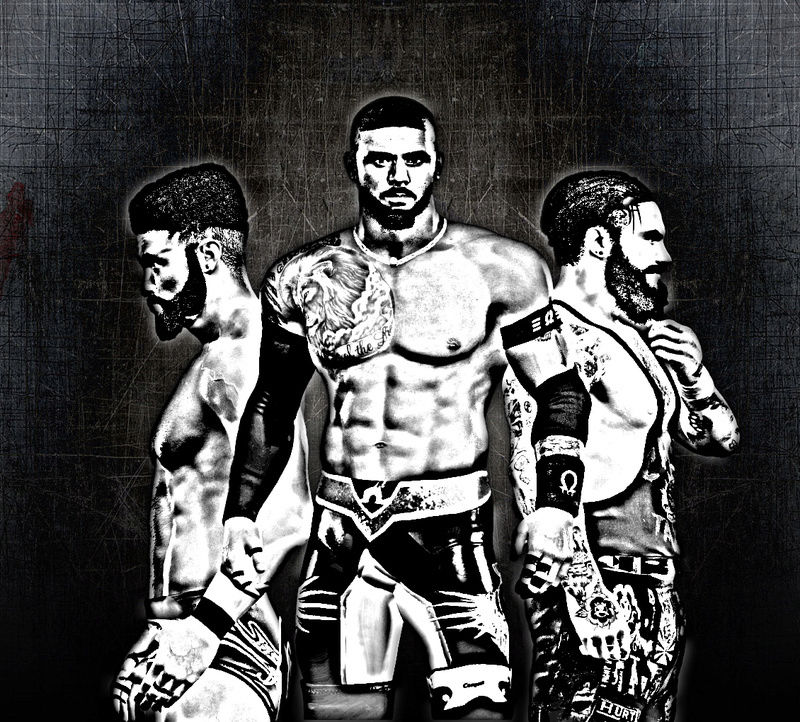 Main Event Star!





Posts

: 1040


Join date

: 2015-07-19


Age

: 21


Location

: Hopewell, Virginia



Following his lost in the elimination tag match everyone's favorite interviewer catches up to DSD for a quick word

Mac Thompson:
DSD you found yourself across the ring from Suraci and once again the result was a loss after taking move after move aft......

DSD takes the mic from Thompson


DSD:
Like I've stated before Suraci didn't beat me, this isn't even about wins and losses and besides this was a tag team contest or in my case a handicap match! That was a handicap match because I had a partner that couldn't match up to me and it didn't help me!
This isn't a matter of who won this week, who won last week, or the month before, its not a matter of that.....
At Redemption Road I get my win back and I am going to take the mask of Suraci and literally and also going to expose him as the false idol that he is to this audience

DSD throws tge mic at Mac Thompson and walks off
_________________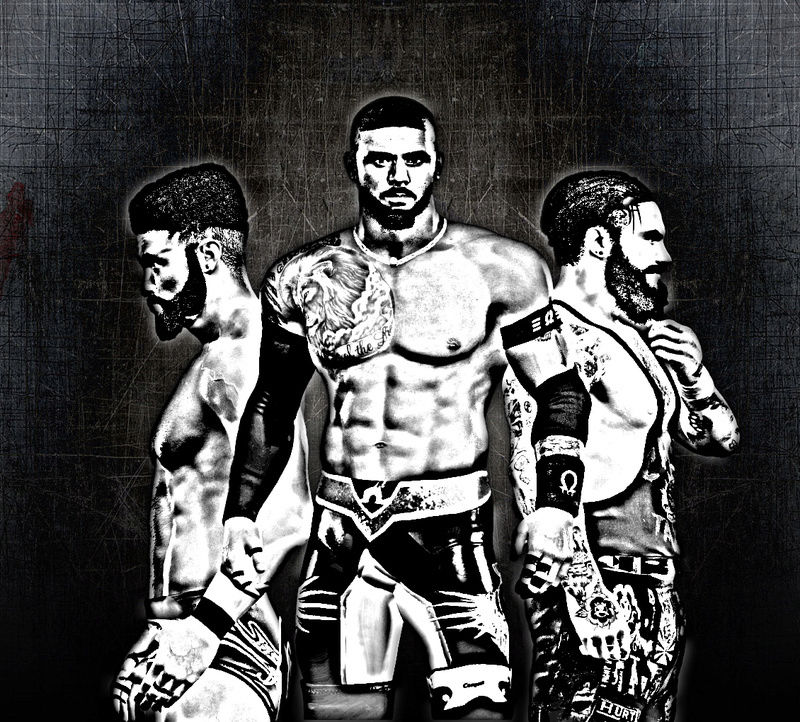 Main Event Star!





Posts

: 1040


Join date

: 2015-07-19


Age

: 21


Location

: Hopewell, Virginia



CMV UnMatched Card: Ep. 5 (#145)
After the epic first encounter in the main event of CMV Unmatched there is massive crowd reaction to both competitors. A dueling chant of "LETS GO SUNSHINE, D-S-D" begins to start from the crowd as DSD is celebrating his much needed win. Sunshine is seen getting back to his feet, using the ropes to assist him.

Sunshine once on his feet pulls DSD around and stares at him. Both men have a stare down facing each other eye to eye as the crowd erupts.

Sunshine nods and proceeds to exit the ring. DSD's music starts up again and he continues to celebrate as the show ends.
_________________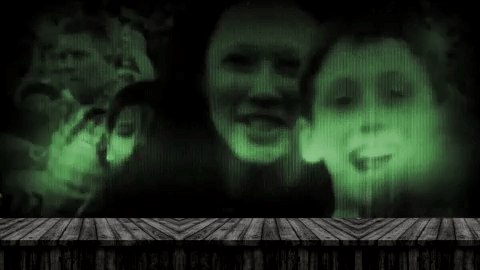 Data Resets : 1
Main Event Star!





Posts

: 992


Join date

: 2015-03-10


Age

: 19


Location

: Australia


Humor

: Dark



DSD's theme continues to blare out of the PA system around the arena as his biggest foe yet, Sunshine walks away from the ring, up the ramp and D'Angelo St. Daniels rises up the turnbuckles in celebration picking up a huge win, a career changer, pinning the man who in four weeks could become the new CMV World Champion! But his celebrations are soon vanquished at the sound of a familiar theme, a theme the Gate City God knows all too well.
It's the General of UnMatched! Kane! As per usual the arena is engulfed with flames following the theme of the General Manager who makes his way down the ramp as Sunshine looks on from the top of the stage. DSD, however is full of confidence and doesn't back down, but instead he holds his ground as Kane makes his way down the ramp following his ejection earlier on in the match, however instead of going in the ring after The Gate City god, Kane proceeds to make his way around the ring towards the referee who ejected him from ringside mid match. Kane looking to extract some revenge, wraps his fingers around his throat and chokeslams the referee down onto the hard ground below before picking up a microphone and making his way into the ring while the medical team do their thing on the outside. Kane now in the ring, looming over D'Angelo St. Daniels as he raises the microphone to his mouth.
Kane:
Oh I knew, there was a reason, I picked you all those months ago, to be my, top... Guy back on NXT. But oh how times have changed. You see Mr. Daniels, once upon a time, you were THE guy to beat, and I put you there, evidently too early. Because you flopped, whenever I was not ringside, you failed to deliver the goods, and look what happened to you when I left, you lost your title and struggled to beat anyone, with the exception of that PUNK, Jaymes Landon Vain, well you see now D'Angelo. I am back, and I made myself very clear. That everybody who wronged me, everybody who failed me, will face their demons. Marko Punish is getting his, and now you, are going to get yours. However I'm not going to just... Chokeslam you, or, beat you down in an unsanctioned manner, that doesn't do anything to you long term, no, you see I'm going to rip the very thing you want, right out from underneath you. You want to be the Champion again, well, I will give you a Money in the Bank qualifier! But with a clause, should you lose, you will be drafted off of UnMatched, to that petty show Intensity.

You should thank me D'Angelo, at the very minimum I'm giving you a chance to escape, to run away. Marko Punish, Jaymes Landon Vain, Zack Starr and all the others, they won't get that chance. If I were you, I'd lie down and take it, because you will have your match at Arrival, and your opponent, well. It's going to be ME! I will personally, drag you down to the depths of hell and rip any chances of becoming the World Champion again out from under your feet!
The General Manager of UnMatched lets off a demonic laugh to the dismay of the crowd before throwing the microphone down at D'Angelo St. Daniels' feet, gesturing for him to say something in response as Kane looks on with intent.
pls respond tho gent.
_________________
Matthew wrote: Hayden is so much better than Schmidty in every way.
Admin





Posts

: 7068


Join date

: 2015-03-09


Age

: 21


Location

: MizTV


Humor

: Making Sons uncomfortable



but what about megan cooper
Main Event Star!





Posts

: 3197


Join date

: 2015-03-09



Page 2 of 4 •

1, 2, 3, 4



Similar topics
---
Permissions in this forum:
You
cannot
reply to topics in this forum