Fusion & Genesis PPV List!
-Battlescars
-Anarchy Rulz
-Retaliation
-Deathwish
-Requiem
-Exodus
-Validation
-Sacrifice
-CyberSlam
-Dark Carnival
-Point Break
-Regicide
-Wild Card
-Absolution
-Emergence
-Home Coming
-Cause & Effect
-Final Stand
-Purgatory
-Ascendance
Quick Links!
Dashing's Stuff!
Cop's Stuff!
CMV Network!
Social Media!
Site Threads!
Page 1 of 4 • 1, 2, 3, 4


Backstage preparing for his match with JLV
DSD turns his attention to the camera fro a few words

Jaymes Landon Vain last week I think I made it pretty clear when I hurt your poor little ribs that  I am now going to end your pathetic mediocre career, and send a message to the NXT locker room I am the Gate City God D'Angelo St. Daniels. Jaymes Landon Vain let that be a "friendly reminder" that you are NOT and will never be in the same league with the Gate City God I have beaten you all over this world and humiliated you every chance I get. I am a new D'Angelo St. Daniels I've made some drastic changes in my training. SO IF YOU THOUGHT I WAS A THREAT WHEN I FIRST GOT HERE JUST YOU WAIT UNTIL YOU SEE WHAT I'M CAPABLE OF NOW! THE BEAT IS UNLEASHED, I'M A PSYCHOPATH! I no longer care about tying my opponent up and trying to make them quit. I no longer care about fancy combinations to hold my opponent down for a three count. All I care about is hurting everyone in my path back to the top of the mountain
_________________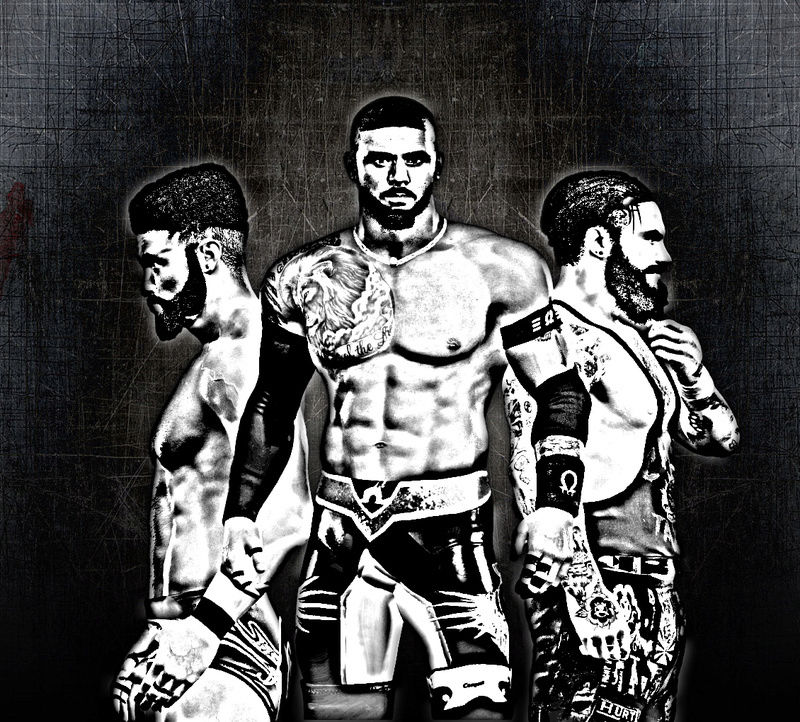 Main Event Star!





Posts

: 1040


Join date

: 2015-07-19


Age

: 21


Location

: Hopewell, Virginia



A camera clicks on to show a mysterious figure in a dark room. The mystery dissolves as soon as the man speaks--the voice is unmistakable.

You think you know about hurting people? You think you know real pain?

Even gods can die.

Cyborg chuckles before the camera abruptly cuts off.

DSD is relentlessly stomping away at JLV, then he begins to peel his defeated foe off the ground as though he were going for one more big move…

Then the lights go out.

They flicker and the crowd begins to buzz.

They cut back on as quickly as they went out, but DSD and JLV are still alone in the ring.

The camera quickly cuts over to the stage to reveal the last man that DSD wanted to see in the flesh standing there in his signature green and black attire.

He blows a green mist into the air as a confident and determined DSD watches on.

With the crowd chanting "Cy-borg," the masked man disappears into the darkness once more and NXT Takeover rolls on.
At the conclusion of the Main Event, everyone has left except DSD, who retrieves a microphone from the time keeper's area. He's about to speak but there's no sound coming out of the microphone. He gets another one, tells the ring announce to say something and that seems to be working, but once he opens his mouth this mic appears to be dead as well. He throws it down in anger and starts to scream out something when suddenly the lights go out.

When they're back on, DSD finds himself in the ring with Cyborg! Looks like he hasn't forgotten about DSD despite his adventures on Fusion. Cyborg picks up the microphone and when he speaks, it works perfectly.

At Implosion...you will know pain.

Cyborg disappears into the darkness once more leaving DSD alone to ponder the ramifications of the challenge that was just laid.
As Eric Matthews stands up DSD strikes Matthews with a Knee of Destiny
Knocking Matthews over the barricade into some fans
DSD walks over to the time keeper's area demanding for a mic

DSD slides into the ring telling the cameraman not to focus on the down Matthews but on him

DSD:
CAN YOU HEAR ME?!......Good.
By now I thought everyone knew that D'Angelo St. Daniels couldn't stand annoying, pestering little obnotious questions that won't leave me alone.....but there's another one that's been bothering me.
I get it everywhere I go on the streets, backstage, even at airports everyone's been asking "Are you going to accept Cyborg's challenge?"
Cyborg is nothing but a nuisance, you see I've done my research and you are full of self-loath, you're full of self-doubt, and your life is full of an emptiness...
An emptiness that can only be filled with CHAOS, it can only be filled with CONFLICT, and Cyborg....
The Gate City God is NOT going to satisfy your urge, your hunger for conflict because I am better than that!
I am WAY BETTER THAN THAT, I am beyond that, and I am not going to give you the satisfaction, I am not going to let you feel alive by being in the ring with a GOD! You don't deserve it and I deserve much more than that.
You know what you need to prove to me that you deserve a match at iMPLOSION with me. Look where you're at and look where I am at. This is the progression of D'Angelo St. Daniels as I'm about to become a 3x NXT Champion I am on a higher plane, while you lost in embarrassing fashion to American Justice.
You're not going to just appear on NXT and leach on and steal my time. When's the last time you've done anything BIG or MAJOR besides wasting everyone's time with your dumb invitationals, all I've heard since getting here is how great you are and how good you were back when there was only 8 people in CMV two of them being a Xander Slate and a Hayden and just like them you're a loser. You've been coasting along for so long that you have everyone fooled but not me you're all hype, you're just smoke and mirrors....... I'm done here

DSD walks off while his theme plays
_________________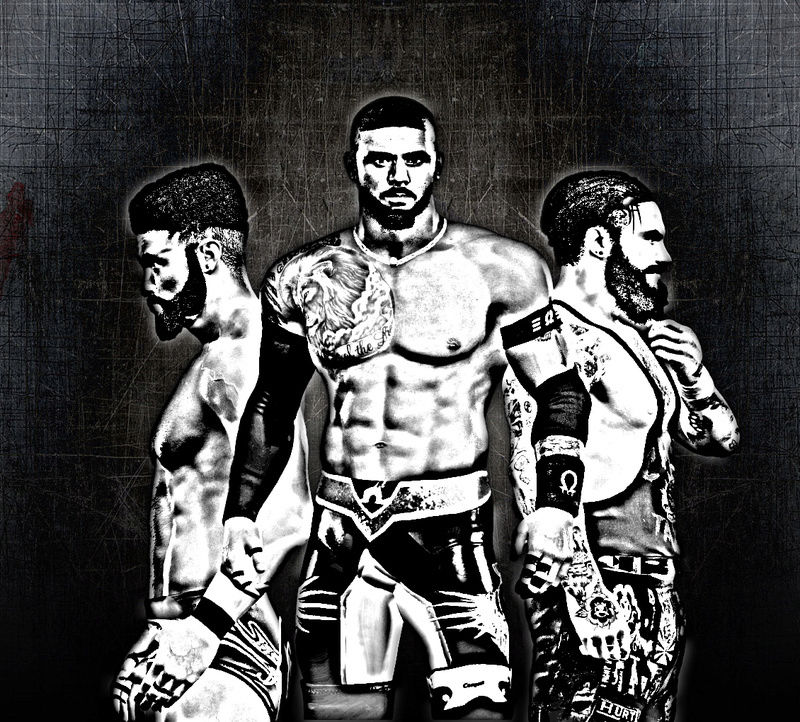 Main Event Star!





Posts

: 1040


Join date

: 2015-07-19


Age

: 21


Location

: Hopewell, Virginia



As NXT Unmatched continues D'Angelo Saint Daniels' theme blast on the PA System in the arena
AS the crowd is on their feet to shower DSD in boos and a pinch of cheers
DSD comes from the back looking ready for a fight even though he's not booked on the card
DSD walks over to the time keeper's area and demands for a mic
DSD slides into the ring
DSD:
By now I thought I already told everyone that D'Angelo St. Daniels couldn't stand annoying, pestering little obnoxious questions!
People have  been asking "Are you afraid of Cyborg?" "Is that why I didn't accept his challenge at iMPLOSION?" I'm facing the Television champion and all I hear on commentary from a 4x loser from a 2nd rate show saying "I'm worrying about Cyborg and that I'm not going anywhere." Not only am I NOT afraid of Cyborg , I AM CALLING HIM OUT RIGHT NOW RIGHT HERE......
I refuse to wait until iMPLOSION so Cyborg I know you are back there I know you're listening come out here right now and face THE 'GATE CITY GOD' D'ANGELO...SAINT....DANIELS
And as soon as DSD is finish talking Cyborg's theme plays out on the PA System
Getting the fans excited for the CMV Legend
DSD gets ready for a fight
As what "looks" to be Cyborg walks out from the back as the cameramen turns to get a focus of Cyborg
It turns out to just be a little person who is dressed as Cyborg
DSD:
Come on Green Machine, come and face me one on one, right here right now!
The crowd boos and shouts very rude things
As the little Green Machine Cyborg makes his way down to the ring at a slow pace
DSD:
Walk as slow as you want, but the beating will be short..   
The miniature Cyborg gets into the ring and walks up to DSD looking up at him while DSD looks down on him
DSD "confused" tries to figure out why Cyborg seems to be so small
DSD:
I told you I would look you in the ey......
Oh wait a minute
DSD takes a knee for the Green Machine
DSD:
The Great Cyborg, 'Green Machine'...
Nice to meet you, I've heard great things  but really I'm not impressed..
I did want to meet you eye to eye man to man and ell you how much I'm looking forward in facing you at iMPLOSION...
And I think everyone here at attendance deserves a little..... hahaha get it?
Everyone here deserves a preview at what they can ex[ect at iMPLOSION.........
DSD grabs the miniature Cyborg to hit what looks like to be "The BIG FUCKING TOSS"
But before the move can be hit the lights go out
_________________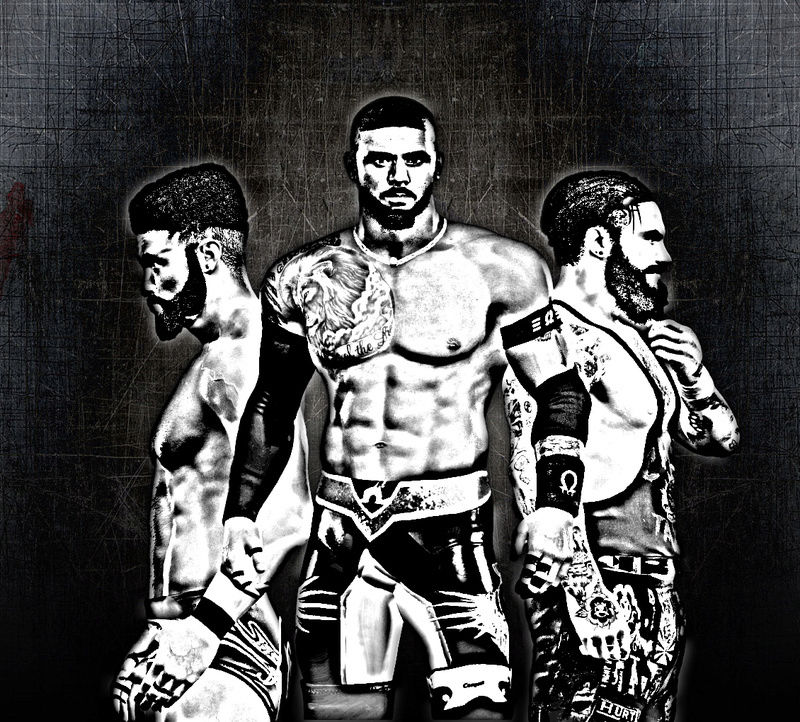 Main Event Star!





Posts

: 1040


Join date

: 2015-07-19


Age

: 21


Location

: Hopewell, Virginia



An unfamiliar theme blasts through the speakers, and the sold-out crowd in the arena begins buzzing. DSD, a look of disgust on his face, stares in the direction of the stage, clearly not happy at the interruption of his shenanigans.

Then a man steps onto the stage, and the crowd--at least those in the know--goes nuts. This is the man they've been dying to see in CMV since its inception. The man who's been tearing it up the indies for years and now has finally been given his chance to shine.

The man is none other than Suraci. In street clothes, and without his signature mask, Suraci fiddles with the microphone in his hand while staring out at the crowd, completely floored by the reception he's getting.

When his music cuts off and the noise starts to die down, he raises the microphone up to his mouth and begins to speak.

Suraci:
Mr. Saint-Daniels, before we get off on the wrong foot, I just want to come out here and introduce myself, even though something tells me you already have a faint idea of who I am, and I don't just mean because these lovely fans here are chanting my name.

He smirks slightly before continuing.

Suraci:
I call myself Suraci; why? Well that's a long story for another time. I'm out here because you're starting to get a little out of hand. See, I'm not the kind of guy who sticks his nose where it doesn't belong, but Cyborg went out of his way to get me here, and I feel like I owe it to him to put a stop to whatever you want to call what you were doing in there. When he was kicked off of Raw, Cyborg and I had our run-ins in smaller companies and I guess you could say we formed a sort of begrudging respect for each other.

He was going to bring me onto his show, but then realized there was a loose end on NXT that needed to be dealt with. But I'm not here to be Cyborg's henchman; that's not what I want my legacy to be. I just want to be somebody, to make a name for myself in this unforgiving business. This starts tonight, when I face one of this company's most polarizing men; someone that you're all too familiar with. The difference is, that I'm not out to embarrass Mr. Vain, I'm out to have the best match possible, to show that I can keep up with NXT's biggest names.


He pauses for a moment to gives DSD a once over.

Suraci:
What I'm out here to do, boils down to me wanting to show the kids in the audience and those watching at home, to show those who ever questioned if they were good enough that there's no reason to act the way you do to be somebody in this world. You don't have to make a fool out of people, you don't have to call yourself a God, you don't have to be afraid to admit that you're flawed. You're itching for a fight, and I'm happy to step into that ring with you. Just say the word.


DSD drops the miniature Cyborg on the mat
Staring at the young Suraci  confused on how to respond to the young upstart
DSD grabs the mic from the ground

DSD:
You're out of your league kid, I know every move Cyborg knew at his peek, so whatever you might of learned from him will be of no surprise , you're punk
A rank amateur, a costume errand boy taking orders from a senile old man.......shame

DSD shakes his head then looks back at Suraci laughing

DSD:
Still if its a whooping you want then you got it........from JLV
You beat him then MAYBE, maybe you will get the honor of facing me at iMPLOSION

_________________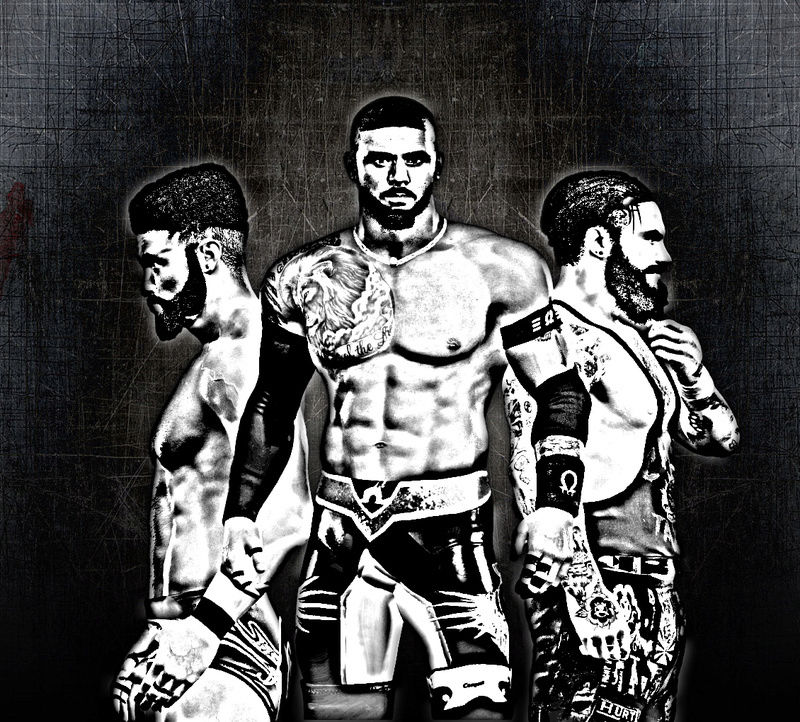 Main Event Star!





Posts

: 1040


Join date

: 2015-07-19


Age

: 21


Location

: Hopewell, Virginia



As Suraci's theme blasts through the speakers after a grueling match, he raises his arms up in the air to the delight of the fans. He rolls out of the ring and staggers over to the time keeper's area where he grabs a mic.


I...I don't know how I did it, but I did… I beat JLV just as you wanted DSD, which means that your only option now is to give me what I want. That's the way the honor system works, right? A favor for a favor? I scratch your back you scratch mine? The thing about this is that I don't dislike you, DSD. Sure, I don't necessarily agree with everything you do, but I haven't been around here when you were at your worst, a lackey for The Authority, a yes-man who sold his soul for some championship gold. But I'm here now, and I know that if I'm to become somebody in this industry, I have to see how I stack up against this company's best, men like JLV, men like..you. So give me the honor, DSD. If I'm really nothing to you, a scrub, a rookie who doesn't know his place and it's a match where you won't even break a sweat, right? I'll be waiting for your answer with baited breath.

Suraci lowers the mic and grins as the show heads to a commercial break.
Page 1 of 4 • 1, 2, 3, 4



Similar topics
---
Permissions in this forum:
You
cannot
reply to topics in this forum