Fusion & Genesis PPV List!
-Battlescars
-Anarchy Rulz
-Retaliation
-Deathwish
-Requiem
-Exodus
-Validation
-Sacrifice
-CyberSlam
-Dark Carnival
-Point Break
-Regicide
-Wild Card
-Absolution
-Emergence
-Home Coming
-Cause & Effect
-Final Stand
-Purgatory
-Ascendance
Quick Links!
Dashing's Stuff!
Cop's Stuff!
CMV Network!
Social Media!
Site Threads!

INT. Zack Starr's Personal Locker Room - Evening

Scene opens on Zack Starr in a tanning bed
Recording his thoughts selfie style on having to face Collin Styles later in this show

So the higher ups in NXT said I, Zack Starr "THE STAR ATTRACTION" have to "qualify" against The Ink Blob himself Collin Styles for a match for the NXT European Championship. As you can see I'm taking the news really really hard and training super tough because......

Before he can finish his sentence Zack Starr burst into laughter

Starr:
You know what it can be the entire Unmatched roster it doesn't really matter, because remember I'm the longest Television Champion in the title's history and I've already beaten Blizzard, TWICE even. That's more than enough proof that I qualify. So I'll gladly beat the tacky piercings and tattoos`off of Styles and I'll gladly beat Blizzard for a third time and take that European Championship off of him and take free trips to the European and I'll gladly show you all why I am your Starr Attraction in CMV.
_________________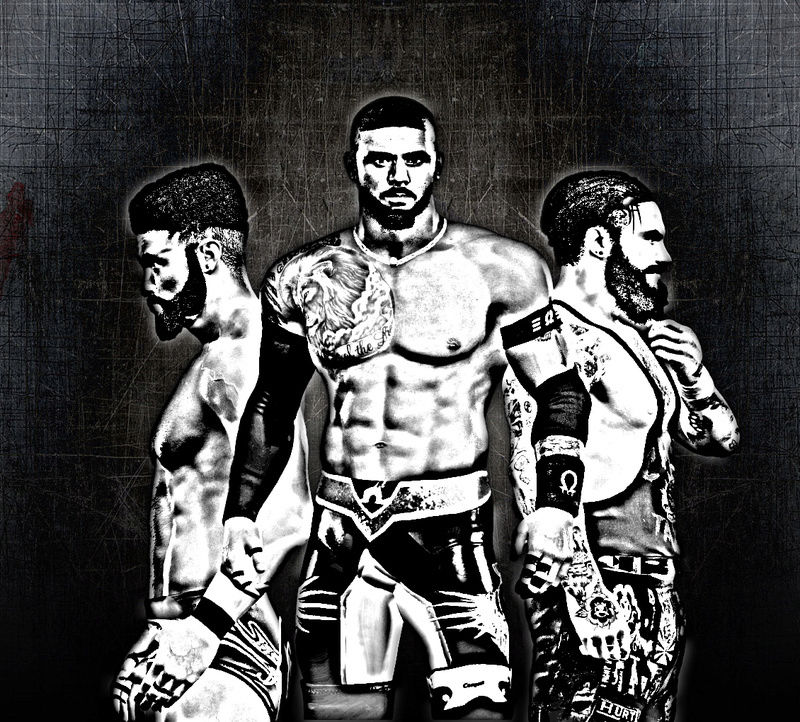 Main Event Star!





Posts

: 1040


Join date

: 2015-07-19


Age

: 21


Location

: Hopewell, Virginia



 Zack Starr's theme blasts throughout the arena's PA Sound System
The Crowd erupts in cheers showing love to the Actor/Writer/Erotic Dancer/Director/Wrestler
Fans start to show "We Miss Nick", "Where's Nick?", "We Want Nick" signs
Zack Starr with a very serious look on his face comes out from the back with a mic in hand
Zack Starr:
CUT THE MUSIC!!....
The music stops abruptly
Zack Starr:
Don't you just hate it when someone comes along and rains on a beautiful parade? I have been very very patient with everything that's been going on since I've been here on NXT.
I've been patient with the REVOLT, I've been patient with you fans, I've been patient with my younger brother Nick, and I've been patient with when I'll have my spotlight.
At Takeover was supposed to be MY TIME TO SHINE! But it was ruined....
THE BIGGEST BLOCKBUSTER OF THE YEAR WAS RUINED!!
By a man who took too many "Happy Pills" named August HappyTown, who for some reason thinks he can take my deserved Top Billing on NXT.
August HappyTown doesn't even deserve to be in the main event of Implosion!! He doesn't deserve to be NXT Champion!! He will NEVER be NXT Champion if I have anything to do about it!!
He's just like Nick Starr a little kid in grown people situtations and that is why he is GONE!
Speaking of Nick let me ask you people a question... How in the hell did Nick deserve the position like he had for being a reckless, loud mouth, spot monkey?
What has he done?! What has he done to deserve that?!
I will tell you what HappyTown, Nick, Nobody deserve to steal the spotlight that I have earned over the past year ! I have won a title longer than anyone who has won it in the past, one of the longest win streaks in company history and I bring raitings!
The spotlight one way or another is going to be on ME!
The crowd rain boos on to Zack Starr 
Starr throws the mic out of the ring as he waits for August HappyTown
_________________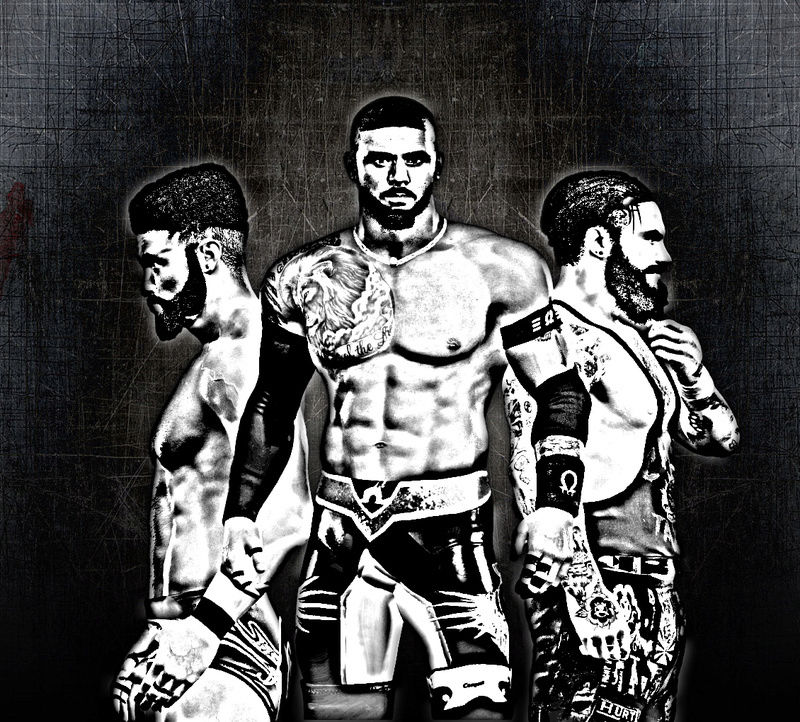 Main Event Star!





Posts

: 1040


Join date

: 2015-07-19


Age

: 21


Location

: Hopewell, Virginia



INT. Zack Starr's Personal Locker Room -Evening
Zack Starr:
I'm a man who's life consist of three things.......
Movies, Bitches, and Headlocks but Happytown I'm going to add payback on to that list as well. You see for the past year I've been working myself to the bones for this company. Yet regardless of the "TOP" guys that I defeated like your DSD's, your Randy Borton's, your Eric Matthews.
My talents are going unappreciated....... I was NEVER given my rematch for my Television Championship a title I myself made important for once, I was NEVER given a shot at the NXT Championship even though guys with less than half my talents and without my markey name value are given title shots left right and center! 
I wasn't even given a qualifying match for the Elimination Chamber at Unchained! NO! I was given nothing....
My one big shot to the top was taken from me......
It was taken from me some dirty, good for nothing, little purple haze hippy named August Happytown. Now Happytown you may feel by attacking me before our rematch was justifiable, they weren't LOOK AT MY FACE THIS WAS DONE BY SOMEONE WHO'S SUPPOSED TO BE A ROLE MODEL! HAPPYTOWN YOU DON'T PISS OFF THE MOST TALENTED MAN IN WRESTLING TODAY AND AT UNCHAINED YOU WILL HAVE A DATE WITH ZACK STARR NOT BLOOD FACE ZACK STARR BUT ZACK STARR FROM HOLLYWOOD, CALIFORNIA WITH MOVIE STAR GOOD LOOKS AND I AM GOING TO HURT YOU WOSRT THAN YOU HURT ME!.......... And then I will show the world the face of a coward, a face of a pathetic pitiful loser, and then I will be "happy"
_________________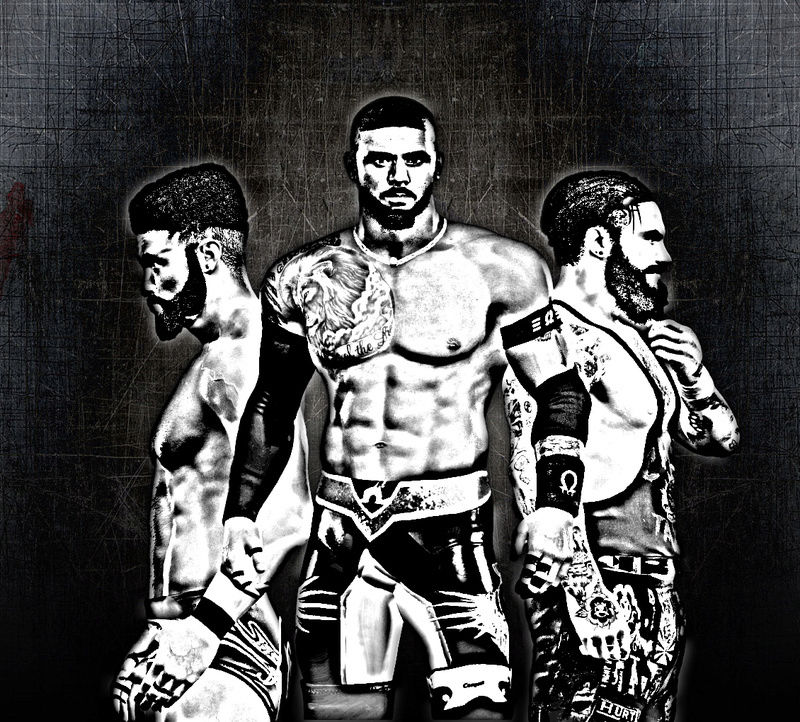 Main Event Star!





Posts

: 1040


Join date

: 2015-07-19


Age

: 21


Location

: Hopewell, Virginia



-INT. NXT Unmatched Ring -TIME. Evening
As the impromtu match between Zack Starr (who attacked Rick Lewis just moments before he could make his entrance and took his place) and NXT Champion Marko Punish is about to reach a conclusion
As Starr goes for "Roll The Credits" Punish catches him in a powerbomb postion and Drops Starr into his hands for a vicious chokeslam laying Starr out on the mat
Before Punish can go for the pin Chris Adams at ringside pulls the ref from out the ring
Ref gives Adams a stern talking to as Punish looks on in annoyance
While Punish is distracted Starr gives Punish a cheeky low blow and rolls him up
The ref gets back into the ring for the 1...2....3!
Starr rolls out of the ring so that Punish can hurt him anymore
Starr has his arms up in victory on the ramp
Cut backstage with "Everyone's Favorite Interviewer" Mac Thompson waiting for Starr to make it to the back
Mac Thompson:
We're backstage here as Zack Starr just knocked off NXT Champion Mar.......
Zack Starr snatches the mic from Thompson before he can finish his sentence
Zack Starr:
Johnny, Johnny, Johnny, Johnny...
I've not just beaten the Number One Contender for the NXT Championship, I just beaten the actual champion and you would just think that I would get just a little, just tiny bit of recognition.
But no, NO since I'm not a Season One veterain, or a former NXT Champion, I don't get the SHOT. I'm not a raver darling I don't get the SHOT.
Just, just a little, just some recognition, SOMETHING, just a small tad, a tid bit of recognition. BUT NOTHING!!
I am THE BEST THING THAT NXT HAS GOING FOR IT, BUT NOTHING, I AM NOWHERE, I'M GETTING NOTHING.
Where? Where is my shot? Where is it? I deserve a title shot! I NEED A TITLE SHOT! Just give it to me!
Starr tosses the mic back to Thompson and walks off to Sampson's office
_________________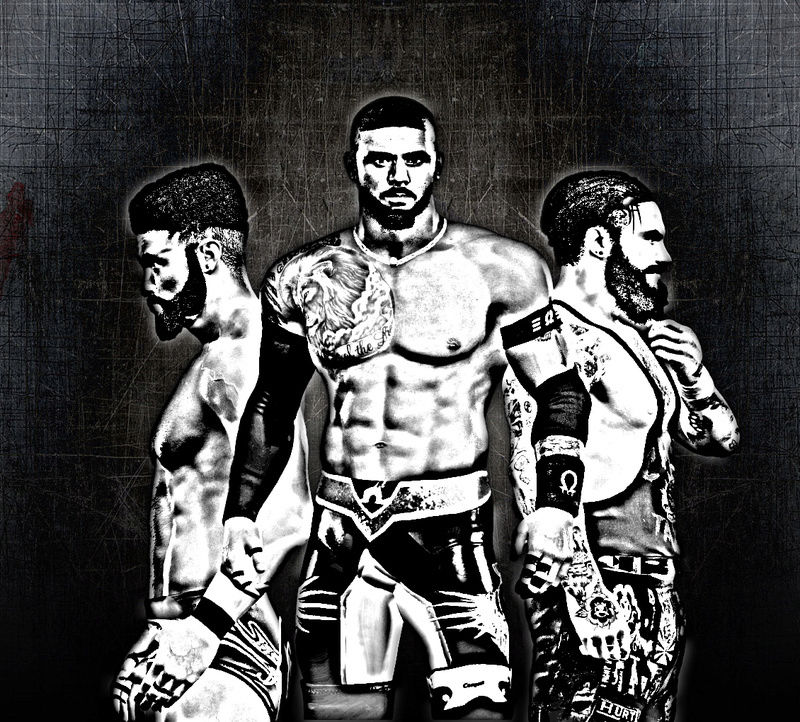 Main Event Star!





Posts

: 1040


Join date

: 2015-07-19


Age

: 21


Location

: Hopewell, Virginia



INT. NXT UNMATCHED RING TIME. NIGHT

Zack Starr and his tag partner for the night Osiris just lost with Osiris being pinned by Happytown as Zack Starr is busy with Rick Lewis
After the match is over Zack Starr looks at Osiris with annoyance
Osiris is on his knees trying to get up but Zack Starr strikes Osiris with a "Shoot Interview" to his jaw knicking the stocky man down
Zack Starr heads backstage while being showered inbos from the fans

Cut backstage where a camera crew catches up to the 'Star Attraction'

Cameraman Off Screen: Zack! Zack do you have a minute? Zack we just want a comment on what just happened between you and Osiris and it seems Rick Lewis got the best of you tonight......

Zack Starr: "A COMMENT"?! What do you think I'm going to say? What kind of comment do you want? Chalk it up to bad luck, what kind of unfair situation was that?
It is always bad luck for Zack Starr. Rick Lewis didn't get the best of anything, it was a tag team match and if anyone got the best of me it was that forgettable unmemorable the last person in the HALO acronym,
Osiris incompetent tag team partner it was a tag team match and nobody pinned Zack Starr one on one.
Its just always bad luck for Zack Starr, the older brother to Nick Starr a former NXT Champion and King of the Ring winner just because he can do a flip, the would be hollywood actor, the lackey of Jaymes Landon Vain, thw black sheep of The REVOLT, DO YOU SEE A CHIP ON MY SHOULDER?!
Takeover was supposed to be my night to steal the show and prove something........
If Johnny Sampson won't respond to me or even acknowledge me I'll just go to the board of directors, I'm officially filing a complaint
There's your damn comment.

Zack Starr walks off to his locker room
_________________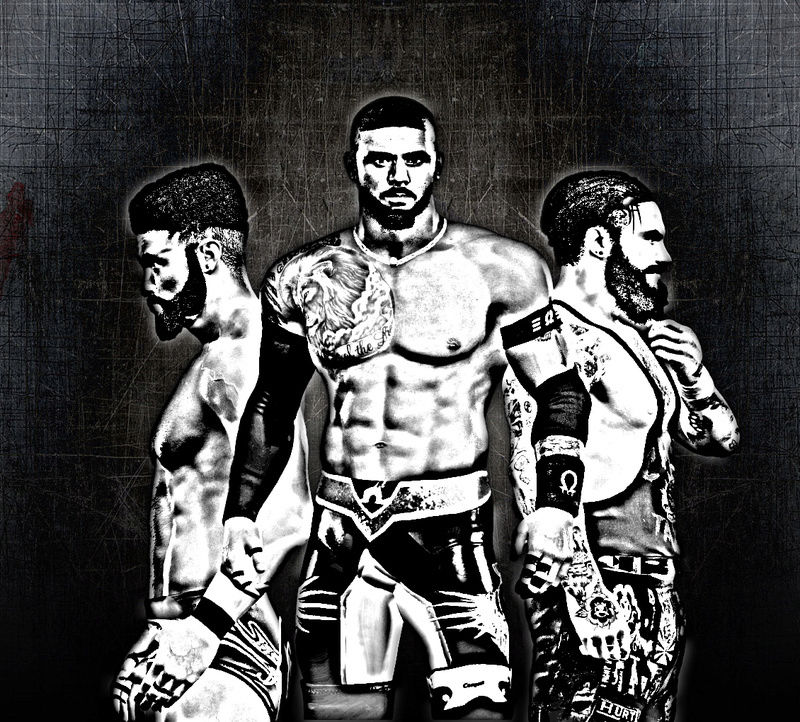 Main Event Star!





Posts

: 1040


Join date

: 2015-07-19


Age

: 21


Location

: Hopewell, Virginia



INT. Zack Starr's Personal Locker Room - Evening

Camera opens on Zack Starr laying on his couch in his locker room icing his neck after his match with Qualifying match with a dominate win over Luther Thunder
Mac Thompson is there with Starr for a face to face interview

Mac Thompson:
One down and your just one match away from facing Aaron Waite for a title you know very well the Television Championship.
Tell us about your plans moving forward.....

Zack Starr:
As I sit here with some ice bags on my neck, I can't help but have flashbacks to last year when I was the Television Champion for the first time ever. And in my quest to leave a mark I pushed myself to hard, letting the injures catch up to me, to be specific my neck and I nearly lost my career at iMPLOSION because of it. In the end it was my downfall, but that was then and this is now, coming up to what might be the toughest match in my career so far I face Pinocchio himself Tops Newsome for the right to have the rematch I never got for the championship I made famous.
Tops you've beaten me before but I won't make the same mistake again, see this time around I learned from my mistakes, I got my good friend Ricky Spanish to counter act whatever little shenanigans your niece wants to try and pull, you want to have match of the night, you want people to remember your name, you want one last shot for gold you get your chance on Intensity but in the end the story will end with me Rolling the Credits on you.
And then I move on to Aaron Waite the man right now seem to be focusing on, He's been champion for what "five minutes" and suddenly he's the talk of the town but if you give somebody 75 half court shots he's bound to sink one in but hey good job on being a dual champion yeah good for you you're the man for right now but seeing as you get over 9000 chances to hit it big, I think being the longest Television Champion in CMV history gives me at least one shot, all I need is one, I only want one. Aaron you got something that belongs to me after I beat Pinocchio in two weeks injuries or not I will walk out your new Television Champion for the second time.....
Now get out of here and find me some pain medicine.

_________________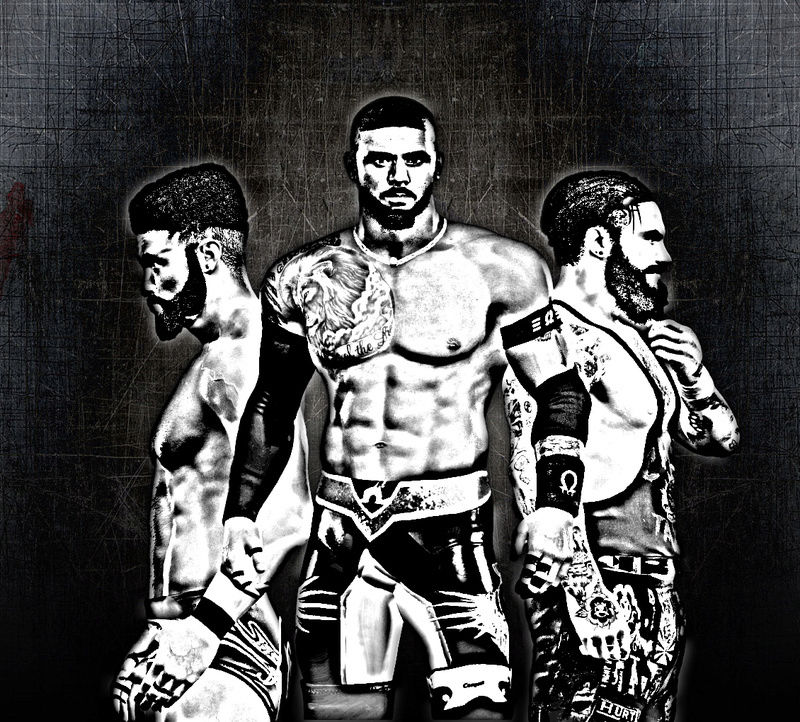 Main Event Star!





Posts

: 1040


Join date

: 2015-07-19


Age

: 21


Location

: Hopewell, Virginia



INT. Redemption Road CPV TIME. NIGHT

Coming to the near conclusion of Waite vs. Matthews
both men are tired on their just throwing punches, elbows, and haymakers
Waite bust Matthews open with a Flatliner both are down on the mat
Everyone in the arena are on their feet roaring for both men to get up and continue to fight
Sampson is at ringside barking orders at the ref to help Waite
.......While everyone is focusing on the match Starr & Spanish casually walk up to the timekeeper's area Spanish distracts Lilian Garcia while Starr slides something out of his jacket
Starr with a huge bulge in his jacket tells Spanish to stop flirting and that they're done here
Spanish turns back at Garcia and gives her a finger and hole hand gesture disgusting Garcia
Starr & Spanish leave through the crowd as Waite gets the three count on Matthews

_________________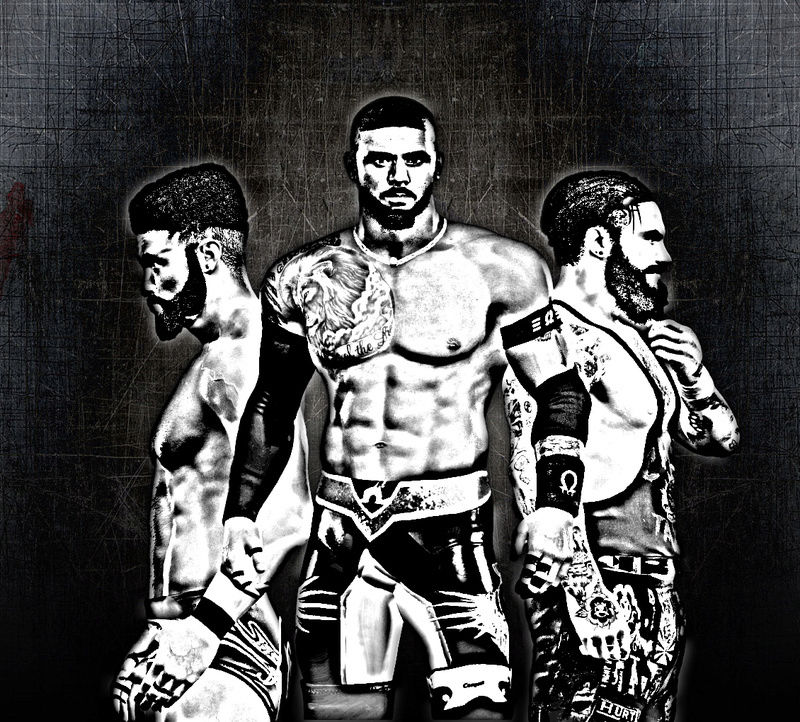 Main Event Star!





Posts

: 1040


Join date

: 2015-07-19


Age

: 21


Location

: Hopewell, Virginia



Aaron is handed his CMV Global Title by the referee after the grueling match with Eric Matthews. Johnny Sampson is in the ring celebrating withhim as Aaron notices something. Aaron looks at the  championship belt with a confused look on his face.

The championship belt seems to be a lot smaller and has lost its shine. The crowd begins to chuckle as Aarons face begins to turn red. Aaron throws the championship to the ground. Aaron filled with rage grabs the referee by the shirt and yells at him in a fit of rage. Aaron continuously asks the referee where is title is but the referee doesn't know what to say.


The crowd laughs louder now as Sampson has to pull the champ away from the referee. Aaron doesn't know what to do so he kicks the fake championship to the outside and slides under the bottom rope. Aaron yells at the fans in the front row before storming off backstage without his CMV Global Championship.
_________________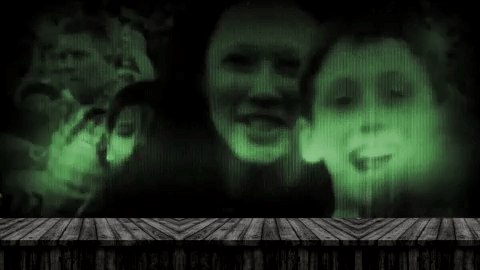 Data Resets : 1

Main Event Star!





Posts

: 1016


Join date

: 2015-03-10


Age

: 20


Location

: Australia


Humor

: Dark



After Intensity goes off the air the cameras cut backstage in the online exclusive video to show a bloody Zack Starr sitting in his locker room with Spanish standing over him, a towel is over his head covering his bloody face from the cameras.

-Zack Starr-
Look at my face, Zack Starr's big six man tag match and this is how it goes by scum lord himself Aaron Waite you did this, you go and damage my natural good looks you son of a... AHHHHHHH
You think I'm going to respect you now? Huh is that it? You think just because you beat me once in a six man tag a match that I had to carry my whole damn team? I've beaten you many times before Aaron you really think I'm going to respect you now? Because you're getting sympathy from another Sampson? Because of your little headache from Syndicate? Because a small pocket of fans are starting to cheer for you now? These fans have been cheering for me for years....
You think I should respect you now because you want to be Global Champion again. Well I'm already busy in Day 2 of King of the Ring as unlike you I am a fighting champion and will defend against one of Cole Savage'suggest friends and possibly the winner of King of the Ring. So maybe if you go through a proper tournament with actual challengers then we will really see if you have earned my respect for another match.
But know next time we meet the outcome will be much different because you're going to get a taste of Zack Starr, NOT blood face Zack Starr but Zack Starr from Hollywood, California YOUR Global Champion and you will SELL TO STARR BITCH.....

Starr wipes his face with the bloody towel and leaves out the locker room for medical attention
_________________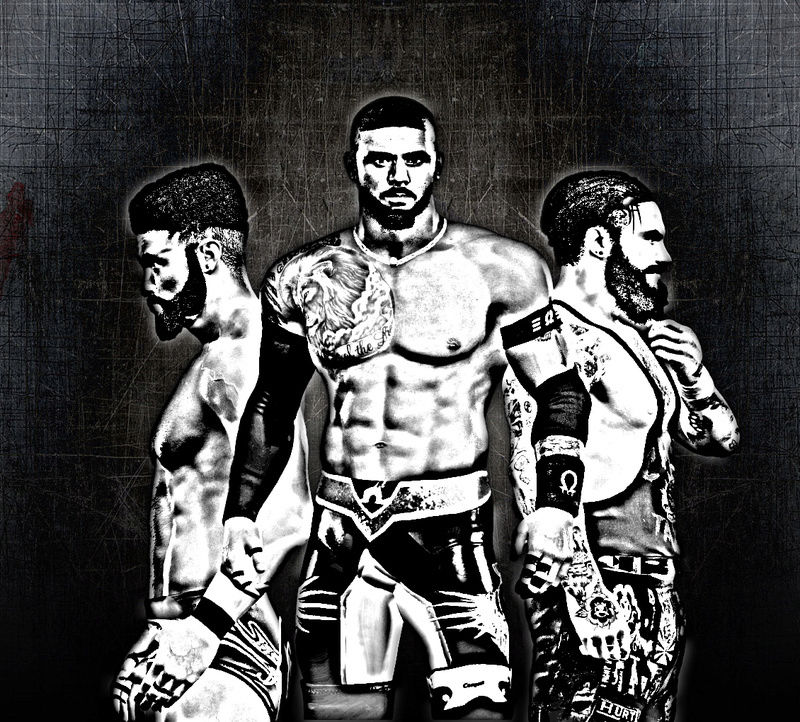 Main Event Star!





Posts

: 1040


Join date

: 2015-07-19


Age

: 21


Location

: Hopewell, Virginia




---
Permissions in this forum:
You
cannot
reply to topics in this forum