Fusion & Genesis PPV List!
-Battlescars
-Anarchy Rulz
-Retaliation
-Deathwish
-Requiem
-Exodus
-Validation
-Sacrifice
-CyberSlam
-Dark Carnival
-Point Break
-Regicide
-Wild Card
-Absolution
-Emergence
-Home Coming
-Cause & Effect
-Final Stand
-Purgatory
Quick Links!
Dashing's Stuff!
Cop's Stuff!
CMV Network!
Social Media!
Site Threads!

The Main Event of the Go Home Genesis is over but the show isn't. Advertised all night was the face to face confrontation between Tim LaFave and Bob Luger, organized by Cass LaFave. It doesn't take long before Cass LaFave leads an army of security down to the ring with her. She knows the history between her son and Bob. Best Friends to Bitter Enemies. Their story is long and it's far from over Dashing so I swear to god if you say any of that bullshit that implies that it's ending imma fly up to Connecticut and slap you upside the head with a brick. (Batman)



The arena wakes up. Booing for one of the most hated men in CMV history. Stepping foot on a Genesis stage for the first time since before Home Coming. His devilish smile comes from the joy he gathers from all the hatred spit at him from the fans. They hate this man for killing their heroes all season and being proud about it. As long as he's smiling in a pair of wrestling boots, they will boo him. He's created that legacy for himself, not that he isn't happy about that.

Mr. Dashing
That's right folks, don't adjust your TV Sets, Bob Luger is back here on Genesis. Last week, he showed up and brutally attacked Tim LaFave with a steel chair. Preventing him from making his long awaited in ring return. Tim proceeded to call him out, demanding a match with Bob at Ascencdance. Hell he even laid down his Money In The Bank spot for this. Cass finally gave in and lifted Bob's ban just for this match. And guys, don't be mistaken. This match may be added to the card late, but it is a VERY long awaited confrontation between these two. And now, we have the privileged of seeing them face to face before their historic encounter this weekend!

Bob continues down the ramp, smiling away at Cass who's in the ring shaking her head in disgust. He hops up on the apron, scouring the security filled ring before seeing an open spot in the furthest corner where Cass is pointing. His designated spot, opposite from where Tim where be standing with an army between the two. Smart on Cass' part.



Tim slowly makes his way to the ring, his music blaring for to hear. As he makes his way to the ramp the security spreads in the ring to make room as LaFave takes the scenic route and steps onto the steel steps and wipes his feet on the apron. When he enters the ring, Luger claps sarcastically.

Bob Luger
"And there he is, The Prodigal Son has returned! Did you enjoy my welcome back present last week bud?"

Tim says nothing as he puts his left foot between the ropes and slides under, into the ring.

Bob paces back and forth in his corner, before sticking the microphone back up to his lips.

Bob Luger
"Nice little set up you got here Cass. Making sure your baby boy makes it to Ascendance in one piece. But FYI, I want him at his best so there will be NO excuses when I put him down. Tonight is just a talk. I want to look this son of a bitch in the eyes and tell him exactly.....what I think of him."

He lowers the microphone with his gaze set on Tim's.

Tim looks at Bob, the fire in his eyes shows so much anger and aggression. Hate and disdain. LaFave would love nothing more than to put Bob down right here. The security would impede their fight. And more over, their fight was meant for a grander stage. LaFave doesn't smile, doesn't budge. He simples looks Luger in the eyes.

Tim LaFave
"I'm listening."

LaFave puts his microphone to his side as he allows his "old friend" to vent.

Bob Luger
"Oh yes you are. The story of Tim LaFave and Bob Luger right here folks so get off your iPhone and tell your stupid kids to shut up."

The heat coming off the crowd is enormous but Tim doesn't break eye contact with Bob who's loving the hatred as always.

Bob Luger
"It all started when I was the last one drafted over here to Genesis. I was livid but eager to prove myself. I finally broke through when I beat Dave Turner. Then my winning ways began from there on out. I busted through this roster like a glass door. I had my scratches but it wasn't enough to hold me back. I made it all the way to the first ever Alpha World Championship match. And at that time, you and I Tim, we were friends. I had my back turned to these fans but you whispered in my ear that they aren't so bad. Yeah, I believed that. Even after you stole my opportunity of becoming the first Alpha World Champion. And believe me, I would of been a lot prouder of you if you didn't at one point in the match save me from being pinned as if I was your little brother. It was condescending but I tried to look past that. Let's fast forward to when Frank drilled your skull onto that title and I was the one who stepped up and avenged you. I became Alpha World Champion and I dedicated that match to YOU! I did it out of respect. I had a lot of that before. But how did you repay me? By coming back, acting as somebody else, and making me, the CHAMPION, tap out. And OH here's where your condescending ways come back into play again! Instead of taking the opportunity to demand a world title match with me, you patted me on the back and did your own thing. As if I wasn't enough for you. And Tim, I've been sitting on that for a long.....long......time. I formed KLIQ because I needed a reminder not only to me but to the fans that I am MORE. Slate and Borton were MORE. We were the elites of this business and we were sick of letting everybody see past that. But Tim, it was no coincidence that you were our first target. I took a leap, jumping out of the fan favorite seat to sit with the baddies. But my hatred for you and the way you are, it was enough to push me that way. You always acted like being the good guy who plays by the rules and respects everybody he encounters was the way to live but that's because you never lived on the other side. My side. I started to see the world as my world for once. I focused on myself more. Making decisions wasn't weighed down by morality for once in my goddamn life. There I was Tim, with Borton and Slate, breaking your arm backstage. I didn't feel bad about that. I loved it. Hell, I LOVE hurting people. It's my high. I'm feeling on top of the world right now and that's because of you. Let my words sink in for a moment. You are the reason why I am like this. And i'd thank you if I didn't hate your fucking guts. If it wasn't for you to be there to represent everything i'm truly against, i wouldn't of been able to find my true self. Now I embrace it alone now that I disbanded KLIQ. I went off to UnMatched and I have been DOMINATING the competition. But imagine my disbelief when they announce that TIM LAFAVE HAS RETURNED! Believe me, when KLIQ broke your arm, I never expected you to be back, but I should of. You're a damn cockroach. You take bump after bump after bump and you come back every.....single.......time. But this time, it's different Tim. I stand here as the DEVIL of CMV. I've watched many of my enemies burn. Ask Dave and Paul. I ended them and you coming back here, well I couldn't pass up the opportunity to finish the job. I'm bigger than any brand on CMV so I jumped into banned territory and did what I had to do."

Bob looks around at the fans.

Bob Luger
"This is the most story driven match on the Ascendance Five card. Honestly, none of the other matches matter because this match includes the best thing that's ever happened to CMV, me. I didn't need you for that Tim. Believe it or not, you're overhyped. You are a constant failure. Those bumps you kept taking was because you aren't meant to be here. Hell, you're only here now because mommy over there calls the shots over here. How? I have no idea, I guess they ran out of options so they went to the "Out-of-work Bimbo" list of applicants and randomly came across a familiar name. But know this bud, you're standing across the ring from a man who has no problem in snapping BOTH your arms this time. Mom can't protect you when that bell rings. She's gonna have to sit there and watch, and I promise you, when it's all said and done, she's going to be more disappointed in you than your dad was."

Bob is feeling it, he knows his words are cutting deep. He even steps forward in the sea of guards as he continues throwing shots at Tim.

Bob Luger
"The story of Tim LaFave and Bob Luger started with a handshake backstage and it'll end with me drilling your head into the mat at Ascendance Five. Tim, Nick, whatever name you're going by these days, you have NO IDEA what's going to happen. Even with me TELLING you, you still stand there with hate in your eyes, looking at me as if you're going to tear me apart. There's no talking to you. There's no understanding on your part because you're a guy who's made a career off of hand outs. You think that you are actually good. Hell, look at you. You're a mess. Open up your eyes Tim. These fans, they don't even look up to you anymore. How can they? You're a washed up mamas boy who's coming back to cry about all the bad men who beat you up last time you were here. They don't respect you. They hate you and your stupid Against All Odds slogan. Where here's a slogan for you. A slogan that fits you. Tim's....A.....Loser."

He gets closer but is pushed back by security.

The crowd boos thunderously at the harsh words of Bob; they dare attack Tim in such away. But this is what Bob is best at. Cassandra; puts her hand over her heart expecting to see a fight now; or Tim shooken. But no, LaFave stone face is still as ever.

Tim LaFave
"You think that hurts? You think that stings?  No. Not this time. I want to end you Bob. And nothing, not even your pretty constructed words can change that. I've seen you at your lowest, scrounging for booking opportunities, relevance and Championships. Arm wrestling dead men and being pinned by nobodies and now that you're at your peak, you think you're untouchable; thankfully Quantum put a nail in that coffin at Thunder in Tokyo. You we're humbled, once again. But you try to supress that feeling. Of being shut down like you use to be.  But it eats you alive. That's what pushes you forward. I admire that. Taking the thing inside you that gnaws at your soul like a cancer and continuing forward. I wonder where you got that? Learn by example, I guess."

Tim points to the the chalky and grunge Against All Odds logo on his red shirt.

Tim LaFave
You say I'm a cockroach, I come back constantly. Absolutely true. I'm back again, but I'm not my brothers, I'm not my father. I'm Tim LaFave and this return is about getting what I deserve. What I've always deserved. Revenge. Retribution. And I don't care how I get it. Gone are the days of justifying my actions through good will. Gone are the days of me listening to the fans and family. Gone are the days of righteous justice. As I've learned from the "Elites of the business"; more than anyone else; that there is no "justice." There is no good guys. Everyone wants to take the easy road, the easy way out. Nobody wants to live for the fans. I did that and got stepped on every day by you, by them and by management. And if there's anything I thank you, Slate and Borton for. It's that. Teaching me that to get what you want, you have to take it, wrestle it from the hands of the opposition. Get what you want, no questions asked by any means necessary and Against All Odds. You say I made you who you are. Well likewise Robert, you made me who I am now. And I hope your proud."

Bob Luger
"I was proud when you were laying in a pool of your own blood in the parking lot all those months ago. I was proud when I shocked everybody and took you out last week, forcing you to cancel your match with Slate. But to see you standing tall, still talking like you have a future in my business? No, i'm not proud. That's the cancer that's gnawing at me. It's you. You're still here. And I can't allow that. Nah, I won't stand for it. I hate you. I hate what you are about. Those stupid hats, those stupid shirts, those stupid shorts, everything that comes out of your mouth, I hate it all. I despise you, maybe more than I despise little Eli. That's the hate that fuels me Tim. It's what'll destroy you."

He starts to laugh to himself.

Bob Luger
"My words don't hurt but my actions will. What'll you do when I drill your head into that mat so many times you start losing your mind again? What'll you do when I snap those drug enhanced arms of yours? What'll you do when Cass there runs down the ramp to throw in the towel only for me to catch her with a right hand. Punching those pretty white teeth right out of her mouth? I will do...whatever I have to, to make you suffer. To finally put it through that thick skull of yours that I.....am better....than you. BOB LUGER IS BETTER THAN TIM LAFAVE AND I DON'T CARE IF I HAVE TO BREAK YOUR FUCKING NECK TO PROVE THAT!"

LaFave finally breaking his stone face grimace, breaks into a smirk.

Tim LaFave
Do what you want at Ascendance and I'll answer back with the same and If I go down, you know, I'll come back. But your low roads are my low roads. Your tricks are my tricks. I'm not afraid to do what I have to do to get what I want anymore, Bob.

Bob Luger
"That's good that you're not afraid. Because neither am I."

Tim LaFave
"At Ascendance... you will be."

Both men push against their respective security detail to get as close as they can to each other. Their eyes lock with only hatred. Ascendance will be their final battleground. Genesis closes with the sight of two of the greatest CMV Superstars staring eachother down. Before switching over to NCIS:SVU:Miami & Orlando Area.

(Writing by Tim and Batsy)

Main Event Star!





Posts

: 2346


Join date

: 2015-08-29


Age

: 26


Location

: New York


Humor

: Slapstick



_________________
1x CMV Anarchy champion
1x CMV Tag Team champion
Bludgeon
1x Mr. Money in The Bank, 2x World Heavyweight Champion, 1x United States champion, 2x CMV World Tag Team champion, Glammy award for Feud of the Year, Glammy award for Tag Team of the Year (W/Borton), 2x Glammy Award for Heel of the Year
Xander Slate
HOW WAS HE NOT A WORLD CHAMPION!?
Admin





Posts

: 5517


Join date

: 2015-03-08


Age

: 21


Location

: The Hood


Humor

: Knock knock!



_________________
ACHIEVEMENTS
Josh Wolf:
CMV Alpha World Champion (1x)
Inaugural Rising Star Champion (2x)
Harvey Hastings:
CMV Undisputed World Champion (1x)
US Champion (2x)
Amy Winters:
Women's IC Champion (2x)
Main Event Star!





Posts

: 1293


Join date

: 2017-01-28


Age

: 21


Location

: JoeJa



HOLY FUCK ...... NCIS WAS ON ?
_________________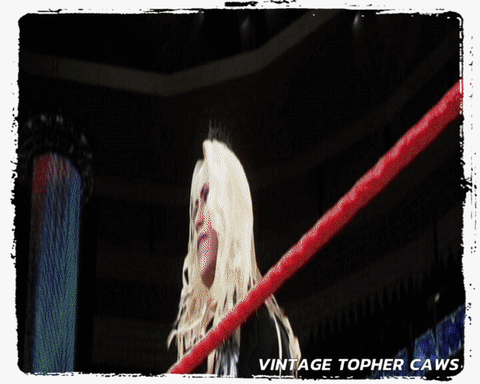 Main Event Star!





Posts

: 4813


Join date

: 2015-12-11


Age

: 99


Location

: (NEAR)... Leeds, England


Humor

: yes :D




---
Permissions in this forum:
You
cannot
reply to topics in this forum