Fusion & Genesis PPV List!
-Battlescars
-Anarchy Rulz
-Retaliation
-Deathwish
-Requiem
-Exodus
-Validation
-Sacrifice
-CyberSlam
-Dark Carnival
-Point Break
-Regicide
-Wild Card
-Absolution
-Emergence
-Home Coming
-Cause & Effect
-Final Stand
-Purgatory
-Ascendance
Quick Links!
Dashing's Stuff!
Cop's Stuff!
CMV Network!
Social Media!
Site Threads!

CMV UnMatched Card Ep. 91 (#367)



Coming off of his Implosion win over former leader of Syndicate, Chet Taylor. Aaron Waite enters the arena, mic in hand with other Syndicate member, Cody Douglas, by his side. Aaron with a skip in his step heads down to the ring, while a not so enthusiastic Cody Douglas follows on. Aaron enters the ring and heads straight to the middle rope on the other side of the ring to taunt, taking in the mixed reaction. The music stops and Aaron begins to speak. Douglas leans against the ropes.

Aaron Waite : Well well well, looks like someone just took over, and oh don't worry, I'm here, I'm actually out here talking, in the flesh. I beat that man in the middle of a packed stadium. Made him tap. He's gonna show up even less now, its great! But now that I'm in charge and the hipster is waiting in an infinite line at Starbucks, things will begin to change. I have sooooo much installed for this little band of ours, its so hard to just keep it to myself so I think it's time to let out the first bit of information. We need to talk about expanding. I'm talking merch! I'm talking arm bands! I'm talking about OUR MESSAGE! See the news says something different now. Its clear skies everybody. But unfortunately people still need help in seeing all the light.

For too long you people have had to suffer through boring, lame-ass television. The same thing over and over, with the same people doing the same things again and again. I come from an age where things mattered, WHERE MATCHES MATTERED. That's how you got fame. Now all people care about are likes, followers and a whole lotta drama. I come from a time when Tops Newsome and I would tear the house down. But now all he does is suck faces with his hand. I don't even know how that works!!! There used to be Stars and Starrs, now there's just models and wannabes... It's time we all banded together and made a stand against these auto-pilot attention seekers. Cody would you come over here please?

Douglas walks over to Aaron, still not showing any kind of excitement what so ever.

Aaron Waite : Really? Can't look a little bit more happy? Smile a bit? Well you're in for a surprise my friend! We've been through a lot together you and I. We've helped each other and even won tag gold!

Aaron grabs Cody by the shoulders and moves him towards the stage, now facing the entrance way.

Aaron Waite : And tonight, we will be adding another member to our group! ...So without any further a do.... Our newest member!!!!

There's silence throughout the arena as nothing playing, and no one is coming out, until you start to hear a parts of the crowd light up. Cody keeps facing the front, as Aaron takes a few steps back. The crowd gets louder just before someone jumps the barricade and enters the ring wearing a hoodie. Aaron starts to chuckle because Cody is still looking towards the stage. The hooded person takes the hood off to reveal that it's MEGAN COOPER. The crowd goes ballistic, and Douglas finally turns around. Cooper stares at him as he looks at her shocked. He goes in to celebrate but is caught by Cooper as she hits a CROSS ARM NECK BREAKER. The crowd gets louder as Megan Cooper picks him back up to his feet. Aaron looks on twirling the microphone between his fingers. He nods his head, and Cooper then hits the LONG ROAD HOME, planting Douglas into the mat. Cooper gets up and starts parading around the ring, getting the crowd off their feet.

Aaron Waite : You see this right here!? There will be no signs of betrayal in this group, not anymore! He so easily sided with me and betrayed a man that bought him in. He trusted him, I can't do the same, I can't make the same mistake!! He's out. But Megan Cooper just isn't his replacement, she's better than that. She's more then that. Megan Cooper is our powerhouse, she will kick you in the face and smile the whole time doing it. She'll send you on that long road home and no body will be missing you're sorry ass. This is a damn message to both rosters. This isn't Ferocity. We sure as shit are more than Unmatched. This... Is Intensity! And we are Syndicate
_________________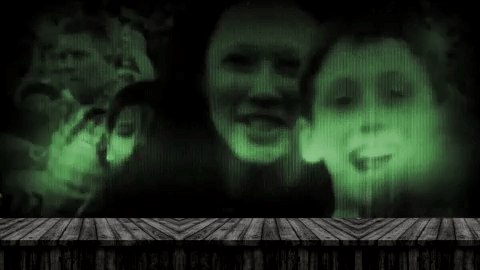 Data Resets : 1

Main Event Star!





Posts

: 1013


Join date

: 2015-03-10


Age

: 20


Location

: Australia


Humor

: Dark



_________________
Matthew wrote: Hayden is so much better than Schmidty in every way.
Admin





Posts

: 7104


Join date

: 2015-03-09


Age

: 21


Location

: MizTV


Humor

: Making Sons uncomfortable




---
Permissions in this forum:
You
cannot
reply to topics in this forum