Fusion & Genesis PPV List!
-Battlescars
-Anarchy Rulz
-Retaliation
-Deathwish
-Requiem
-Exodus
-Validation
-Sacrifice
-CyberSlam
-Dark Carnival
-Point Break
-Regicide
-Wild Card
-Absolution
-Emergence
-Home Coming
-Cause & Effect
-Final Stand
-Purgatory
-Ascendance
Quick Links!
Dashing's Stuff!
Cop's Stuff!
CMV Network!
Social Media!
Site Threads!

During Unmatched, Mr. Showtime didn't have a match this week, but he was backstage visiting with the wrestlers and scouting out the newcomers to the roster. He was genuinely a nice guy and very humble and respectful toward people. He was stopped by a backstage interviewer on his way out and Jenny Wheeler was by Showtime's side. The interviewer seemed excited and very insistent on getting a few words from Mr. Showtime.

"Alright, Alright. Calm down! I'll say my piece before Jenny and I head on out've here. We had a nice dinner planned out at this new restaurant I found in town. Anyway, I'm glad that hot mess with Takeshi is settled...we'll at least on my end. I think we'll co-exist fine so long as he doesn't flip me anymore shit. I hope for his sake that his Tag Team run with Rage works out. They look like a good team. I wish them well. As for me? Well, I had my sights set on a singles belt. I'd love to be the Undisputed Champion one day, but I'm not ready for that...not yet. But the TV title division is looking red hot at the moment. Lots of great talent I would like to pit my skills against. So yeah, I'll go for the Television Title. Should look nice around my waist and who better to be your new Television Champion than yours truely, Mister Showtime!"

He then hugs Jenny and kissed her lips before heading out of the building. Mr. Showtime looked very happy and confidant in his future with CMV. He really did believe he was the best in the business and looked forward to proving it to everyone.
_________________
My Characters
Cassie von Braun - Former Vixen's Tag Team Champion, 2x IC Champion, 2x Vixen's Champion
Dance Party - Former CMV Fusion Tag Team Champions
Rage - Former CMV Global Champion
Mr. Showtime - Former Tag Team Champion
Susanna
Valderiss
Aya Ali Vazari
Thunderbird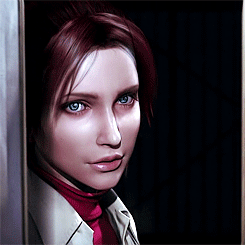 Main Event Star!





Posts

: 1858


Join date

: 2015-09-13



Backstage at Thunder in Tokyo, just moments before his match with Rage, Mister Showtime was there with a backstage interviewer. It was rightfully his turn to have a few words for his cocky opponent.

Interviewer - Mr. Showtime! In a few moments, you'll have your long awaited match with Rage. He hasn't had much good to say about you. Thinking that you're below him and even stating that you have no chance against him tonight.

Showtime - Yeah, I've known him since he was a heavyweight boxer. He's always had that big chip on his shoulder and to be honest, that's what I liked about him. We were both assholes in our youth. Only difference is, I've gotten more humble and respectful in my older years and he's still an asshole!

Interviewer - If you do manage to beat Rage tonight, what's next for you in CMV?

Showtime - I dunno to be honest. I thought I'd be going for the TV title, but plans change. Once I get through with Rage, I think vengeance will be satisfied and I'll be well on my way to some championship gold! I know a lot of people think I don't have what it takes to defeat Rage tonight. But they'd be foolish to dismiss my challenge so easily. I'm a lot faster than he is and one good kick is all I'll need to finish this fight. Rage is arrogant and will probably leave himself open to a counter attack. A SHOWSTOPPER if you please. I'm going out there and will show everyone why I am not just Mr. Showtime, but also Mr. Pay Per View!

_________________
My Characters
Cassie von Braun - Former Vixen's Tag Team Champion, 2x IC Champion, 2x Vixen's Champion
Dance Party - Former CMV Fusion Tag Team Champions
Rage - Former CMV Global Champion
Mr. Showtime - Former Tag Team Champion
Susanna
Valderiss
Aya Ali Vazari
Thunderbird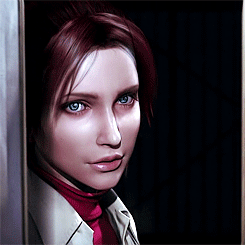 Main Event Star!





Posts

: 1858


Join date

: 2015-09-13




---
Permissions in this forum:
You
cannot
reply to topics in this forum