Fusion & Genesis PPV List!
-Battlescars
-Anarchy Rulz
-Retaliation
-Requiem
-Exodus
-CyberSlam
-Tag Team Cup
-Validation
-Dark Carnival
-Point Break
-Regicide
-Wild Card
-Absolution
-Emergence
-Home Coming
-Cause & Effect
-Final Resolution
-Purgatory
-Ascendance
Page 1 of 4 • 1, 2, 3, 4

Who should Omega Lee defend his Light Heavyweight title against LIVE from Tokyo, Japan?
Monday night Fusion: Episode 21!
LIVE from the Cincinnati Gardens in Cincinnati, Ohio!!!Dark Carnival card thus far!
(Subject to change.)
-Troy Voodoo vs. JustIN Sane for the CMV Undisputed championship!
CMV Tag Team Cup Brackets!
----- ----- ----- ----- -----
vs.
Non-title matchTo kickoff the fallout of one of the greatest CMV pay-per-views of all time, it'll be bitter rivals and veterans to the show, Sunshine and Hayden, finally colliding one on one! After he was eliminated by Kiteley in last night's main event Elimination Chamber match, you know that the Anarchy champion is going to want to get him some of the Hollywood A-Lister, but he best be weary, as a loss here tonight could result in a future title shot for old Blade!
After weeks of "stalking" his idol and role model, Randy Borton, coming down to his matches, trying to get him to form an alliance, throwing nachos at him, Andy Savage will step into the ring tonight for some tag team action. Alongside Mr. Money in The Bank, it'll be interesting to see if these two actually make a good team as Savage promises, or if Borton will continue to try and keep his distance from this madman.
vs.
#1 contenders match for the CMV International championship!Thanks to COO, Triple H, both members of #TrendingWorldwide will be getting an opportunity to once again go for singles gold! . . . But ONLY one of them, as they've been pitted against one another. In the past, this has only made their friendship stronger, but with a belt like the International title up for grabs, there truly is no room for friendship . . .
vs.
With the first annual CMV Tag Team Cup coming up fast in just two week's time, T & Lee really have no time to celebrate their monumental championship victory over #TrendingWorldwide last night. They'll have to put their belts on the line against the winners of said tournament, LIVE from Tokyo, Japan. As will the NEW Light Heavyweight champ, Omega Lee, against a currently unknown challenger. But with Cole Savage in your corner, yes you read that right, COLE SAVAGE returned to Fusion at Exodus, revealing that he's now the new manager for Lee, anything is possible. Tonight, they'll team up to see if they can take down the trio of The Corporation and Ringo Maxx!
vs.
Non-title matchShocking the CMV universe last night inside of the Elimination Chamber, Jaxon Jordan reclaimed the International championship after eliminating three men. He's looking to start his second title reign the right way, with a victory over the up and coming, William Rage. But let us not count out the man formerly known as Jimmaurie just yet, he pulled off his own upset just last week, defeating the Anarchy champion, Sunshine, one on one. You'd have to assume that scoring the win here tonight puts Rage next in line for a crack at one of those championships!
vs.
Just BARELY defending her Vixen's title last night against Amber Briggs, Cassie Maverick has been given a well deserved night off. But you can bet that she'll still be here in the arena tonight to support her friend and ally, Fury, who'll be going to war against the ruthless, Megan Cooper. Cooper's night didn't go as planned at Exodus, losing to Kristen Page in quite the brawl, but you know that she's going to be right back in the hunt, Fury needs to know that she CAN'T take Megan lightly, especially after that stinging defeat last night . . .
vs.
Handicap matchThe playing field was completely and utterly LEVELED by Triple H and The Corporation last night at Exodus, both Bison AND King Anderson brutally assaulted at the hands of Quantum, Billy and Mike Grizzly repetitively. A wise man would say that the group once beloved by the CMV fans, X-Gen, have thrown their lot in with the boss, making Fusion a very dangerous place for the new number one contender to the Undisputed title, JustIN Sane. With Anderson unable to compete, he's been stripped of the belt, and we'll see a new champion crowned when Troy Voodoo and Mr. Sane go at it in four week's time at Dark Carnival. But one has to ask themselves; will the lone wolf even make it to that title match, after X-Gen gets through with him here tonight?
Last edited by Mr. Dashing on Sun Jan 24, 2016 5:40 am; edited 5 times in total
_________________
1x CMV Anarchy champion
1x CMV Tag Team champion
Bludgeon
1x Mr. Money in The Bank, 2x World Heavyweight Champion, 1x United States champion, Glammy award for Feud of the Year, Glammy Award for Heel of the Year
Xander Slate
Admin





Posts

: 4355


Join date

: 2015-03-09


Age

: 20


Location

: The Hood


Humor

: Knock knock!



nah, nope, na, never, no

fuck you

hard
_________________
Main Event Star!





Posts

: 2692


Join date

: 2015-05-14


Age

: 18


Location

: Ontario, Canada


Humor

: Dashing's jokes



literally given my match borton
_________________
1x CMV Television Champion - Top's Newsome
1x CMV Womens Undisputed Champion - Quinn-Belle
1x CMV Vixens Champion - Quinn-Belle
1x CMV Undisputed Champion - Chris Andrews
1x CMV International Champion - Chris Andrews
2x CMV Anarchy Champion - Chris Andrews
1x CMV Wold Tag Team Champion (Divine Affairs w/Paul Divine)
1x CMV Womans Intercontinental Champion - Dawn Bryan
1x CMV Tag Team Champion - Kid Campbell (Gladiators w/ Rashad Rockwell)
2x CMV Light Heavyweight Champion - El Jefe
1x CMV Tag Team Champion - Don Bishop (The Wanderers w/ Gavin Extreme)
1x CMV World Tag Team Champions - Police Squad
Main Event Star!





Posts

: 3722


Join date

: 2015-12-11


Location

: (NEAR)... Leeds, England


Humor

: yes :D



rip Aiden "The Nature Boy" Albright



_________________
Main Event Star!





Posts

: 2692


Join date

: 2015-05-14


Age

: 18


Location

: Ontario, Canada


Humor

: Dashing's jokes



Added in the Cup brackets. There'll be a card posted when it comes around also.
Admin





Posts

: 4355


Join date

: 2015-03-09


Age

: 20


Location

: The Hood


Humor

: Knock knock!



Gonna pick up that cheeky non-title win
_________________
Luther Thunder: 1x European Champion
Rashad Rockwell:1x Tag Team Champion with Kidd Campbell
Eligah Stewart
: 1x Tag Champion with DJ Moore
Jimmaurie Williams
:  2x CMV International Champion. Debut Episode 109.
Parker: 1x European Champion
Anthony Brown: 1x Television Champion
Main Event Star!





Posts

: 2732


Join date

: 2015-08-18


Age

: 15


Location

: Near Earth


Humor

: South Park



X-Gen....who is that? Not gonna happen. Not in a million years.
_________________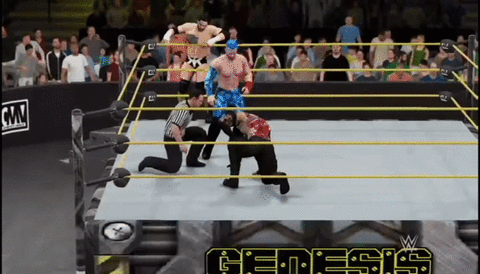 Main Event Star!





Posts

: 622


Join date

: 2015-04-07



I thought you should know Echo, but I voted for Sushi.
_________________
Matthew wrote: Hayden is so much better than Schmidty in every way.
Admin





Posts

: 6106


Join date

: 2015-03-09


Age

: 20


Location

: MizTV


Humor

: Making Sons uncomfortable



Bless Based Mizzy....I hope the pic for Sushi is an old one. SMH
_________________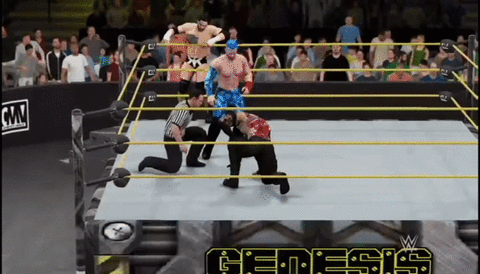 Main Event Star!





Posts

: 622


Join date

: 2015-04-07



Page 1 of 4 • 1, 2, 3, 4

---
Permissions in this forum:
You
cannot
reply to topics in this forum