Fusion & Genesis PPV List!
-Battlescars
-Anarchy Rulz
-Retaliation
-Deathwish
-Requiem
-Exodus
-Validation
-Sacrifice
-CyberSlam
-Dark Carnival
-Point Break
-Regicide
-Wild Card
-Absolution
-Emergence
-Home Coming
-Cause & Effect
-Final Stand
-Purgatory
-Ascendance
Quick Links!
Dashing's Stuff!
Cop's Stuff!
CMV Network!
Social Media!
Site Threads!

(CMV EXCLUSIVE)

Aaron is seen parading down the halls, cheering at anyone he sees in the hallway. He walks past Casey Wilson and Jane Lucid and shouts "PAINT THIS BABY!! WOOOO!" They just look at him as he continues to walk on by. Aaron turns around and notices the camera crew.

Aaron Waite : HEY! Hey come here, take a look at this. Take a look at me. I freaking did it. Not Chet, the weather forecast for today said it was raining greatness! Now he can slowly fade away as i ascend to new heights. Syndicate is gonna go through some changes, Unmatched is gonna go through some... Changes. But as for right now I am relaxing on top of the mountain.

Aaron wipes his forehead to realize he's still bleeding from his match. The blood is on his hands and he looks at it.

Aaron Waite : People may think that I just joke around, that... That maybe I'm just on auto pilot. I promise you all that I am not just some one trick pony. I let fame get to my head last time, I was stupid. But now, I have more power then I have ever had before, and if I'm willing to bleed for this, where do you think Syndicates gonna go from here?

Aaron wipes the blood on his tights.

Aaron Waite : Now if you excuse me. I got stuff to do, people to call, shit I need to find a theme too...

Aaron turns back around and continues to walk down the hallway before the camera fades to black.
_________________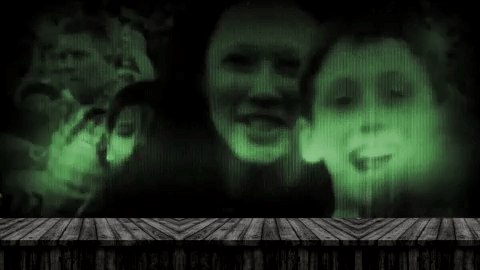 Data Resets : 1

Main Event Star!





Posts

: 1016


Join date

: 2015-03-10


Age

: 20


Location

: Australia


Humor

: Dark




---
Permissions in this forum:
You
cannot
reply to topics in this forum