Fusion & Genesis PPV List!
-Battlescars
-Anarchy Rulz
-Retaliation
-Deathwish
-Requiem
-Exodus
-Validation
-Sacrifice
-CyberSlam
-Dark Carnival
-Point Break
-Regicide
-Wild Card
-Absolution
-Emergence
-Home Coming
-Cause & Effect
-Final Stand
-Purgatory
-Ascendance
Quick Links!
Dashing's Stuff!
Cop's Stuff!
CMV Network!
Social Media!
Site Threads!

UnMatched begins with the current CMV Undisputed Global Champion, The Puppet Master Tops Newsome, who makes his way down the isle as his theme plays…. He slides under the bottom rope and hoists his title high, showing everyone who the Champ is…

Tops : Implosion is just a few weeks away but a few weeks ago, Johnny freakin Sampson had this great idea, a poll, a poll where the winner would face me YOUR Undisputed Global Champion in a one on one match…… In this poll was…

George King

Omega Lee

And

Maurice Fischer III

Maurice being the eventual winner of the poll had a once in a life time opportunity….. I bet good ol` Johnny Boy was thinking to himself that Maurice would humiliate or even injure me…. Spoilers I was the one with my hand raised in victory, poor Johnny, maybe the poll should have had a 3 on 1 handicap match as a choice….. Not that it would have mattered, I am The Puppet Master after all.

But The Road to Implosion has arrived and last week an epic Main Event was announced Quantum and Myself aka Time Masters or maybe Future Masters, maybe it was just a one time deal,  well we took on two people we just don't like in George King and Leo Cruz and when it was all said and done Mind Control was proven to be thee most deadliest submission in the entire CMV as, it  doesn't force you to tap out….It immobilizes, it paralyzes, you can't do nothing but have the referee call he match.

Not to quote Quantum or anything, but Leo this is your future at Implosion…. You may have  won the Royal Rumble by defeating 29 other men, well no not really, Johnny probably fixed it for you to be guaranteed #30…. So much for the luck of the draw, must be nice given opportunities to get what you wanted while 29 other men had to fight it out while you watched and did nothing, but you did win right….. Me on the other hand have been fighting since day one, hell even your little friend Cole Savage  came begging to me to be your partner many moons ago, He knew what I was capable of, he knew I could get the job done…… Speaking of Rumbles though I still haven't forgotten that cheap elimination you got on me a few years ago, so you could say I owe you one….. At Implosion I will collect on that promise, it will be me eliminating you from CMV once and for all…… Leo Cruz prepare to have your MIND CONTROLLED.

_________________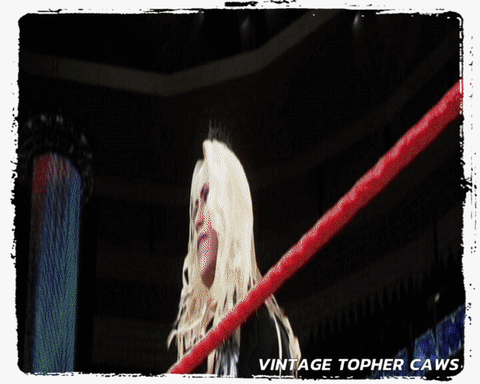 Main Event Star!





Posts

: 4902


Join date

: 2015-12-11


Age

: 99


Location

: (NEAR)... Leeds, England


Humor

: yes :D



'Ice' Cole Savage is shown in the skybox later on in the show, glass of whiskey in hand.


Finally, Newsome! Finally you remember this fairy tale you've been living is coming to an end. You worked your entire career for this--scratched and clawed and dug yourself out of the graves they tried to bury you in. It's a thing of beauty, your rise to the top. So many doubted that you could even make it to this point, walking into the main event of the biggest pay per view the reigning, defending Undisputed Champion, yet there you are. I'm impressed. No, really, I am. Few deserve it as much as you do. I'd almost call this story inspirational...


Savage chuckles, a sly smile playing at his lips.


...if LEO CRUZ wasn't about to show up and do it better than you. It will be HIS story, HIS endeavor, HIS perseverance that inspires the next wave of dreamers to tap into a reserve of resiliency they didn't know they had so that they can fight back and shout YES when everyone else is telling them no.

However, I must say, Newsome, I'm a little disappointed, hurt even, that this is the approach you'd take. The mudslinging; the outright lies. They're so unbecoming of a World Champion. This could have been a match built on the foundation of mutual respect; two men who made it to the main event against ALL odds.

See, I can say that LEO CRUZ will win the World Championship, but I can do so while acknowledging that it will be the toughest battle he's ever been in. You, on the other hand, have resorted to lies and slander, sounding like a sore loser already and the bell hasn't even rung! You really think anyone believes that I, Cole Savage, begged you or anyone for anything?!?!


Savage bursts into laughter, taking off his shades so that he can wipe away a tear.


If I was "begging" you for anything, it was for you to stop letting me down. Sure, I was vetting you, it was no secret, but sometimes things just don't work out.

You want to talk about being given opportunities?

How about when Marley Kassell beat you in a number one contenders match with your own move. I saw something in you, the potential that you've only just started to live up to, and I let you have that title match instead. You didn't win the championship.

You want to talk about being given opportunities?

How about when I TOOK DSD's opportunity to main event Implosion after he won the Royal Rumble, and gave it to you instead. All you had to do Tops Newsome, all. you. had. to. do. was beat Quantum to get that title shot--and you dropped the ball. Again. I suppose you playing buddy-buddy with him these days is so he doesn't do it this year.

Smart.


Savage puts the shades back on.


After all of that, you want to downplay LEO CRUZ' efforts; it's a shame the ugliness your insecurities have brought to the forefront. I guess you're thinking that if you scream your ignorance loud enough it'll drown out the detractors who question if you deserve to hold that belt after the way you won it. A career defined by choking when the spotlight is at its hottest, luckily you had a briefcase to do the heavy lifting for you. Hey, I don't blame ya, you gotta do what you gotta do, right?  

Come Implosion, you're gonna face your first true test as champion. And on that same note, come Implosion, Cole Savage -- the same man who helped you get to the top -- is gonna be the same man who helps take it all away.


Savage drinks the remaining whiskey then sets the glass down, on a coaster, as the screen fades to black.


Main Event Star!





Posts

: 3256


Join date

: 2015-03-09





Similar topics
---
Permissions in this forum:
You
cannot
reply to topics in this forum