Fusion & Genesis PPV List!
-Battlescars
-Anarchy Rulz
-Retaliation
-Deathwish
-Requiem
-Exodus
-Validation
-Sacrifice
-CyberSlam
-Dark Carnival
-Point Break
-Regicide
-Wild Card
-Absolution
-Emergence
-Home Coming
-Cause & Effect
-Final Stand
-Purgatory
-Ascendance
Quick Links!
Dashing's Stuff!
Cop's Stuff!
CMV Network!
Social Media!
Site Threads!
Page 1 of 2 • 1, 2


As episode 89 of Unmatched returns from commercial break, the crowd is joyful, and making noise, seeing that we are in iMPLOSION season, they are extra rowdy. The P A system gets hits with Avenge Sevenfold's Hail to the King, as all three members of the Kingdom make their way to ringside. As the do, Joe grabs a steel chair from underneath the arena, and as all three men enter the ring, Joe sets the chair up facing the hard camera. George King takes his seat, drapeing the tv title over his shoulder. He holds his hand out and Max Rider places a microphone in it.

George King:
Welcome everyone to My Kingdom of Destruction, and today I am feeling generous. So today, I am allowing all of my iMPLOSION challengers and opportunity to grieve your grievance against me and my kingdom. Come on peasants, uhm what are their names. Uhm the snow maker, my personal stylist dude, the peasants law man, they one with the weird hear, the fake king, the jester, oh and Tiger Mask #IV. Come on down to grieve your grievance against your king.

George King leans back and waits for the first of the eight to come out.

[Open to all 8 men in the match. Only ask that you end promo with your caw standing on the apron surrounding the kingdom not in the ring. Thank you]




_________________
Accomplishment:


Crowe - Anarchy Championship Fusion Tag Team Championship (The Anarchists)
Tyler Endicot - Rising Star Championship
Joe Dirte - NGW Tag Team Championship (The Kingdom) CMV Tag Team Championship (The Kingdom)
Maximum Rider - NGW Tag Team Championship (The Kingdom) CMV Tag Team Championship (The Kingdom)
George King - NGW Championship - Final NGW Tag Team Championship (The Kingdom) European Championship Final Television Championship / First Internet Championship CMV Tag Team Championship (The Kingdom)
Tyson Cage - Fusion Tag Team Championship (The Bickering Duo) / Anarchy Championship
Angelina Hawkins - Women's Intercontinental Championship 2x
Caleb Reed: Fusion Tag Team Championship (The Anarchists)
Jon Reed: Anarchy Championship

Main Event Star!





Posts

: 1715


Join date

: 2016-01-22


Age

: 20


Location

: Ohio



(Episode 89?! Or 86? Cuz you know... I'm able to work with both of them.....
Ps, who's the Time Traveler now?)



Several moments go by as the crowd becomes uneasy. The Kingdom grow even more smug with every passing second. The crowd begins to boo, as they think this is going nowhere. But as you know, nowhere always becomes now here and... just... in... time...





Who better to answer the call first than this man, THE One of the ONLY true Kings of CMV, Quantum.

The audience is slowly beginning to favor him, only adding to the fact that he seems to be the lesser of 3 evils before them.

He's got a mic in hand as he stands deliberately on the stage, and as the music fades out The Future Man taps his wristwatch,

" Yo, I'm sorry I'm a little late here. Generally speaking, I'm pretty good with time management. Today, though, today caught me a little off guard.
I've come to the realization that, in the past, I may have hurt some people. I clearly hurt Mr Kings feelings when he decided to assault me on my own program last week, but I'm able to forgive him for not understanding the magnitude of the spotlight I bring to him and him making a decision that will FOREVER affect his CMV career. But I realized something else...
And in that realization I have to apologize to myself, to them, and also to everyone of you...."

He points around the arena as he takes... 3... steps.. forward....

"Because all of the people I have hurt, have affected each and every one of you. As you know I have the most wins in history, and with that means I've buried many of men who thought they were capable..."

He takes another... 3.. steps.. forward....

"But beyond that, I've challenged myself throughout my career to face the most capable of challenger. I've never backed down from a fight, and those who were less capable that found themselves in the ring with me understood very quickly why I am who I am. I am one of the few CMV superstars that understands there is a Time to Evolve, and I have taken the opportunity at any given chance to be the one who initiated that evolution. I am who I am, and the only thing I can honestly apologize for...."

He takes 3 more steps basing him at the bottom on the ramp, "Is not evolving sooner than I did, and burying even more along the route!

But...Mr. King, this isnt about me though, is it?"

He gives enough time for all of The Kingdom to shake their heads and deny

"This is about our grievances against (hand quotations) THE (more animated quotations) KIIIINNNGGGGGGG.......

Well, did you bring your watches? Do you know what Time it is??!"

They check their wrists as he pulls out an oldie but a goodie "IT DOESN'T MATTER......WHAT TIME IT IS!!!!!!!"

Crowd enjoys the flashback cuz some of them still remember a different universe.

"No, Mr. King, it does not matter what time it is. This could be episode 86, or it could be episode 89.... or it could be episode Three Thousand Eighty Seven and Forty Five.... the fact of the matter is that Quantum can and will be a factor in any of them. You though???"

Quantum takes his time to take 3 steps to the stairs... stomps 3 times as he rises and remains on the apron

"Spoiler Alert: I have outlasted many who 'were then' but now are 'no-where.' After iMplosion, when you are ripped of your title, will also be one of them.

And also, Mr. King.... I don't want to spoil anything more for you but when you GO TO SLEEP later tonight... I want you to dream of what it would be like  to win.....

And once you dream of winning I can't wait for you to wake up and see that look on your face when you think you've won... but realize your mind played tricks on you and was out of control the whole time....and iMplosion means 14million possibilites has you without a crown...."


(Thanks for the spot, sorry I'm late tried to work with it as best I could.

Open to the rest)


Simon Hancock`s theme plays next and outcomes the Sex Symbol, looking fine as fuck he struts down the isle with a mic in hand..

Simon : Simon says SHHHHHHHHHHHhhhhhhhhhhhhh

The fans boo the living shit out  of the dirtiest player in the game..

Simon : Shhhhhhhhhhhhhhhhhhhhhh.

The fans chant ASSHOLE....ASSHOLE.....ASSHOLE.

Simon : SHHHHHHHHHHHHHH, So much talk, but lets talk about something interesting......ME!!!   That's right and as you all saw last week, i have a new look, new attire, new hairstyle...but fear not i'm still The SexBomb. So listen up and listen up reeeal good CMV Universe no longer will you chant RUDE ROOSTER at me……You hear me.

The fans all in  unison chant RUDE ROOSTER…..RUDE ROOSTER.

Simon : NOOOOOOOOOO…. STOP THAT……. I see how it is, you're all jealous of my good looks, hell I can't blame you, just look at me, I'm SEXY.

Well, well, well. Look at what we have here, if ain't George King….Didn't I already take a championship from you inside an Elimination Chamber.

Simon looks at Quantum…..

Simon : What the hell are you looking at future man, you don't want none of this…..don't even dare think about delivering a 24th punch to my Sexy Face.

The fans chant  DO IT…DO IT…DO IT!!!

Simon : Shhhhhhhhhhhhhhhhhhh, damn morons, no wonder all you losers cheer for idiots, especially you.

Simon points at a fan….

Simon : Look at you, don't they have gyms in Portland.....

The fans cheer….

Simon : Shut the hell up, it wasn't a cheap plug for this hell hole of a state………. And no McDonalds aint a gym you f.atass.....But enough of you  hipsters….. You see me and 7 other people have a date, there's gonna be a ton of action, a lot of sweat, and a big climax…. But that's just me and my Sextourage of beautiful woman…. Before that though I walk into Implosion once again, the grandest stage of them all and show the entire universe who the SexBomb really is.

-----
Open to rest
_________________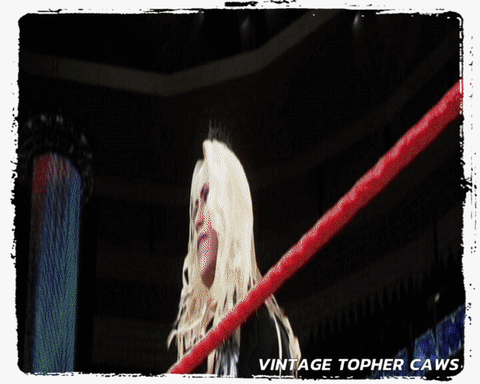 Main Event Star!





Posts

: 4902


Join date

: 2015-12-11


Age

: 99


Location

: (NEAR)... Leeds, England


Humor

: yes :D





Payaso enters the fray as his theme is heard on the PA. He makes a slow walk down to the middle of the isle before speaking. He leans his head down towards the mic while looking up at his Implosion opponents.

Payaso
Hear ye, hear ye… May I have the honor, King? It's just been so long since I've seen your face and I'd like to ask, how are you? I understand you may feel all comfortable. You probably feel established, but if I were you I wouldn't feel either of those emotions, George. I'm just counting the days until I reclaim what's mine. Until I remind people why I am the greatest Television Champion in CMV history.

Payaso gets a small ovation from the fans.

Payaso
Oh and how could I forget the Sexbomb and the Future Man. Simon I know in your head the world is revolving around you. You have this arrogant nature because you were gifted, or may I say blessed, with a superior set of looks.

Hancock nods.

Payaso
It's so sad that at Implosion, that sexy face, those perfect abs, the rich hair, and those pearly white teeth are all bound to be wrecked by my hand.

Simon Hancock smiles and shakes his head "no," denying that'll happen.

Payaso
And then there was Quantum. Oh you remember me don't you. It wasn't too long ago we fought on Fusion, right? Long time no see. And what a long time it was. I've had so much time to think of what I'd do if I reconnected with anyone from Fusion once I got here. And you may remember me as some weirdo clown who was great at picking up losses, but I assure you that I am what you could never be in Fusion or here on UnMatched. And that's a good champion.

So you can go see the future and spoiler my win for yourself. Or you can watch it live and in color when I personally make an example out of you before winning my Television Championship back!

(Open to them)

_________________
Luther Thunder: 1x European Champion
Rashad Rockwell:1x Tag Team Champion with Kidd Campbell
Elijah Stewart: 1x Tag Champion with DJ Moore, 2x Alpha World Champion, 2018 Match of the Year, 2018 Attire of the Year, 2018 Face of the Year
Jimmaurie Williams:  2x CMV International Champion. Debut Episode 109.
Parker: 1x European Champion
Anthony Brown: 1x Television Champion
Miles Kelly: 1x Longest Reigning Rising Star Champion
Main Event Star!





Posts

: 3532


Join date

: 2015-08-18


Age

: 16


Location

: Near Earth


Humor

: South Park





After Payaso is done speaking, El Tigera's theme hits over the PR System. El Tigera comes walking down to the ring and stands on the apron.

Tigera: Now George, I understand that your confident that your gonna win, but to be honest . but at IMPLOSION, It's El Tigera's time to win. When we faced off before, you may have won, but at IMPLOSION the man walking out with the Title, will be this guy

Tigera turns his attention to Quantum, Simon, and Payaso

Tigera: As for the three of you, I may have not faced any of you yet, but I have been studying you guys. Quantum, I definitely respect you, but at IMPLOSION, I'm gonna have to go through you to get what I want. Simon, If you weren't so full of yourself and instead of taunting, you actually put up a fight, you probably still be the European Champion, but you did beat George, so I'll give you that, and Payaso, you maybe be one of the greatest television champions of all time, but after I win that title bet it the TV or Internet title, I'm going to make that title even more prestigious than it was before.

El Tigera stays on the apron

[Open to the rest]

_________________
Superstars
Adam Valentine
El Tigera- 1x TV and Last  Champion, 2x and First Internet Champion
Billy Shaw
Samuel Pine
Mario Lopes Batista
Red Demon Jr.
Rising Star





Posts

: 183


Join date

: 2017-04-28


Age

: 15


Humor

: Apyr



"Wait just a damn second...."


Quantum interrupts all as he contemplates.


"This is episode 88?? What year is it???

Mr. Sexy-Man, look... I'm not gonna punch you in the face.... today. No. But I will, some day. And when I do, you'll probably have to borrow my mask.

Payaso... you remember me huh? From way back in the day? What about last week when I was your partner? Don't remember that?? You fuckin 'Ol' Greg' soundin-ass.... might as well be drinking baileys from a shoe..."


"Ti.... I'm sorry if I mispronounce this... tygeria? You said you'll have to get through me to get what you want? No, sir... you cannot get through me to get what you want. You have to bypass me... and the easiest way, is to make sure THAT guy doesn't win.


That's why he showed up with his posse.... but 4v3 isnt bad right? Boys.... should we?

(Leave it open to violence or distraction or deescalatio)


George King quickly stands up and as he does he leaves the Championship on the chair. He looks at all for men who seemingly are ready to jump him and his Kingdom.

George King:
Wait... Wait... Wait... I didn't bring you all here to argue. I brought you all out here let you grieve your grievance to your King. And Mr. Future Man, if you couldn't tell, not everyone has aired their grievance yet.

So why don't you know your role, and ...

Before he could finish he gets interrupted by someones theme song. Frustrated, George sits back down and places the soon to be Internet Championship on his shoulder.


[Open to Echo/Gumble/and Suntan pls end your promos with your caw on the apron. Thank you]

_________________
Accomplishment:


Crowe - Anarchy Championship Fusion Tag Team Championship (The Anarchists)
Tyler Endicot - Rising Star Championship
Joe Dirte - NGW Tag Team Championship (The Kingdom) CMV Tag Team Championship (The Kingdom)
Maximum Rider - NGW Tag Team Championship (The Kingdom) CMV Tag Team Championship (The Kingdom)
George King - NGW Championship - Final NGW Tag Team Championship (The Kingdom) European Championship Final Television Championship / First Internet Championship CMV Tag Team Championship (The Kingdom)
Tyson Cage - Fusion Tag Team Championship (The Bickering Duo) / Anarchy Championship
Angelina Hawkins - Women's Intercontinental Championship 2x
Caleb Reed: Fusion Tag Team Championship (The Anarchists)
Jon Reed: Anarchy Championship

Main Event Star!





Posts

: 1715


Join date

: 2016-01-22


Age

: 20


Location

: Ohio



Arthur Snow`s music plays and out he comes dancing as everyone else watches on, a few minutes pass as Snow is just dancing non-stop around the ring till someone elses music hits to the dismay of Arthur Snow...

---
If Echo wants to promo as Snow...then delete this, just did this in case he was busy
_________________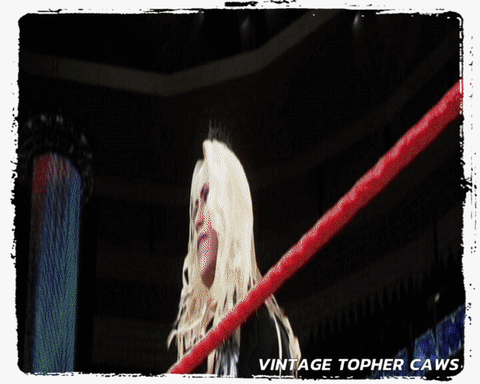 Main Event Star!





Posts

: 4902


Join date

: 2015-12-11


Age

: 99


Location

: (NEAR)... Leeds, England


Humor

: yes :D



"Hold on a damn second...."

Quantum positions himself to look around to the rest of the challengers on the apron, and THIS guy dancing around.

"Alright I'm back... just had to jump to the future real quick to make sure HE doesn't win a daymn thang."
Quantum doesnt like dancing.

CMr. King, something you should know about me? I don't like to be kept waiting... and in my world, on my time? I feel like its been days I've been standing here, waiting for someone else to come out and 'air their grievances against.... (I dont even know how to put quotations inside a quotation thays already inside a quotation with a parenthesis added....) the king' but what is probably the most important thing to note, is that all of the people standing here and the rest who have chosen not to be here, all have decided you are not fit to be champion. Thus, the challenge. And so, your revolt has begun...."

George begins to speak again but Quantum cuts him off, "I know, I know... I'm not supposed to talk anymore until you get to say whatever you want... I'm just tired of waiting. I could have done so much more with my time that sit here for what seems like 3...whole...days...
On the books I have an interview with an Elvis impersonator, a 'High King' of somewhere... and some guy named Nebuchadnezzar... so please, take all the time you want..."


(Keep it going)
Page 1 of 2 • 1, 2


---
Permissions in this forum:
You
cannot
reply to topics in this forum