Fusion & Genesis PPV List!
-Battlescars
-Anarchy Rulz
-Retaliation
-Deathwish
-Requiem
-Exodus
-Validation
-Sacrifice
-CyberSlam
-Dark Carnival
-Point Break
-Regicide
-Wild Card
-Absolution
-Emergence
-Home Coming
-Cause & Effect
-Final Stand
-Purgatory
-Ascendance
Quick Links!
Dashing's Stuff!
Cop's Stuff!
CMV Network!
Social Media!
Site Threads!

Lisa : Hi im Lisa Evans backstage moments before tonights show, my guests at this time Melissa Bourne, Sally West…. Starz n Stripez….. Ladies tonight you…..
FUUUUUUUUUUUUUUUUUUUUUUCKKKKK
Lisa  :  What the hell was that?
WHERE IS SHE, WHERE IS SHE????
Lisa : Guys I apologize there seems to be a situation back here, let me try and find this
Starz  n Stripez turn around Helluva Kick to West.
Quinn : Sit down bitch.
Quinn grabs Bourne, WHERE IS SHE??? WHERE'S WILLOW???
Bourne : I I I don't kn….
Quinn : Wrong answer bitch. Bourne goes crashing through a table, Quinn is out of control as both members of SnS are knocked out. Quinn looks at Lisa…
Quinn : Where's Willow, I know you know, it's your job right…. WHERE IS SHE????
Lisa shakes her head and runs away screaming for her life down the corridor…. Quinn just watches and turns towards the curtain area to the main stage, she walks towards it and her music plays as she walks through it and out she comes down the isle, but no nonsense, no smiles, no nothing, she simply as one thing on her mind and that`s Willow….. She grabs a mic and enters the ring.
Quinn : Cut my music…..So this is how things work around here, after I made The Womans Undisputed Championship one of the most prestigious titles in all of CMV, defeating the best of the best that CMV has to offer, only  for Jade Divine to have some f.at, out of shape, fuzzy haired slut to distract me when I clearly had the match won till that point. This is bullshit….Well congrats Jade….. Congrats on taking that title and making it worthless, Least when I was champ, I DID IT ALL BY MYSELF!!!!
But this aint about you honey, nah for once this doesn't revolve around you….. I'm out here for one thing, and one thing only….and that's that no good, lying, piece of crap known as Willow…. I took this nobody and turned her into a somebody…. Well bitch... faster than I can click my fingers, I'll make you a nobody again… YOU WANT TO COST ME MY TITLE…..BIG MISTAKE. Well I'm done carrying your f.atass around...  QUILLOW IS DEAD…. More importantly WILLOW IS DEAD… So I'm challenging you at my PPV the grandest stage of them all QUINNPLOSION, you heard right, I don't care what kind of match, as long as I get my hands around your scrawny little neck….
But I can't wait that long….. I WANT YOU TONIGHT…. So whether I have to search the entire arena, the locker rooms, the boiler room, hell I'll go to your hotel if I have to and beat your ass there because one way or another tonight you're getting a BITCH SLAP.
_________________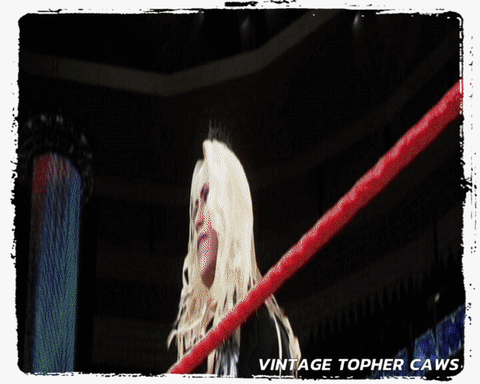 Main Event Star!





Posts

: 4967


Join date

: 2015-12-11


Age

: 99


Location

: (NEAR)... Leeds, England


Humor

: yes :D




---
Permissions in this forum:
You
cannot
reply to topics in this forum