Fusion & Genesis PPV List!
-Battlescars
-Anarchy Rulz
-Retaliation
-Deathwish
-Requiem
-Exodus
-Validation
-Sacrifice
-CyberSlam
-Dark Carnival
-Point Break
-Regicide
-Wild Card
-Absolution
-Emergence
-Home Coming
-Cause & Effect
-Final Stand
-Purgatory
-Ascendance
Quick Links!
Dashing's Stuff!
Cop's Stuff!
CMV Network!
Social Media!
Site Threads!

CMV UnMatched Card Ep. 86 (#357)

After a victory over Chet Taylor, Sunshine leaves the ring and grabs a microphone from the time keepers area. Due to the quickness in his step and look in his eye, Sunshine isn't about to go easy on the mic. Before he even enters the ring again he grabs a chair and throws it into the squared circle. Now in the ring, he sets up the chair and sits down.

Sunshine : There are A LOT of things going through my mind right now. Things like how Tops Newsome is an undeserving champion who decided to take the easy way out. Quite franklyyyyyyy it was predictable, but my mind was just elsewhere... haha... Then there's Tone White. I havvvvve a lot to say about you Tone. You are a small little boy trapped inside a testosterone filled wrestler. You make me sick. YOU ARE WHATS WRONG WITH WRESTLING. Now I know that's easy to say but I know its not easy for you... FOR THEM to hear. Tone you're special, you have the power to make anyone around you think what you want them to think. ALL PRAISE THE VIRTUE OF POSITIVITY until you're behinnnnnd closed doors. I know who you really are, Tone.

Sunshine steps up from the chair.

Sunshine : You're the real puppet master around here. You pull everyone's strings to suit you and when someone crosses you, you attack the best way you know how, behind the backs of the people you want to control... You may pull many strings BUT YOU DO NOT PULL MINE. You have made a great mistake, Tone. I don't give two shits about anyone out there. I care about what's in front of me, not the knives in the back of me. I am the one person you have no sway over, so what are you going to doooo hmm? Bitch, moan, complain, get as many people as you can on your side. it won't help you. The love you know is blindness. It's clockwork, cold steel. I am going to help you realize that.

The crowd begins to chant with a mixed reaction."Let's go Tone, Let's go Sunshine." Sunshine turns around and kicks the chair, flipping it over. He then proceeds to drop a knee on to it and gets back up in a fit of rage.

Sunshine : THIS IS THE PROBLEM DAMMIT. You people don't realize what kind of monster HE IS. He has the power to change things for the better, BUT INSTEAD HE MAKES SURE ITS JUST HIM WHO IS BETTER THEN EVERYONE ELSE. This industry is just a damn circus and I'm going to prove that Tone White is the ring leader. A fraud. I am going set a blaze to his fame, to his career and watch it burn in front of me. Just like how a farmer watches his spoiled crops burn so that something new may rise again... I am going to watch all his false and fake friends cry. NOT BECAUSE THEY CARE, but so they can soak up any remaining attention from the man.

Sunshine paces around the ring before speaking again.

Sunshine : It's so easy to get people's attention and praise now. You can have some sort of flex, some sort of pose. You can do something crazy or you can pretend to be invincible or try to dazzle them with your athletic achievement. You can say you have charisma and do nothing. You can dress up as a different person every week, or dress up as an idol. You can be a veteran who has done nothing or a rookie who isn't allowed to do anything. But in the end, none of that matters, because none of it lasts. In the end all that's left is this world, this game and only I truly know how to play it. I will destroy every pretender who dare steps up to my throne. I will take every one of your false idols and turn them into dust. I will shatter the dreams of the screaming hordes that ache to see their chosen hero ascend to glory. I cannot be stopped. I will not be stopped, and when the time comes, Tone. I will put an end to you. The sacrificial lamb.

Sunshine drops the mic and stares of into the distance as the crowd erupts. The crowd now knows whats to come on the road to Implosion IV.
_________________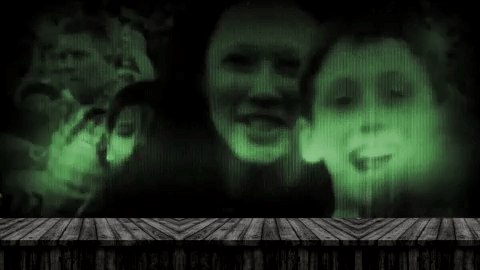 Data Resets : 1

Main Event Star!





Posts

: 1013


Join date

: 2015-03-10


Age

: 20


Location

: Australia


Humor

: Dark





Similar topics
---
Permissions in this forum:
You
cannot
reply to topics in this forum