Fusion & Genesis PPV List!
-Battlescars
-Anarchy Rulz
-Retaliation
-Deathwish
-Requiem
-Exodus
-Validation
-Sacrifice
-CyberSlam
-Dark Carnival
-Point Break
-Regicide
-Wild Card
-Absolution
-Emergence
-Home Coming
-Cause & Effect
-Final Stand
-Purgatory
-Ascendance
Quick Links!
Dashing's Stuff!
Cop's Stuff!
CMV Network!
Social Media!
Site Threads!

We return from commercial break to a special delight.

Yup, Quantum is back... and he's dressed to impress in his very best attire for this fine occasion.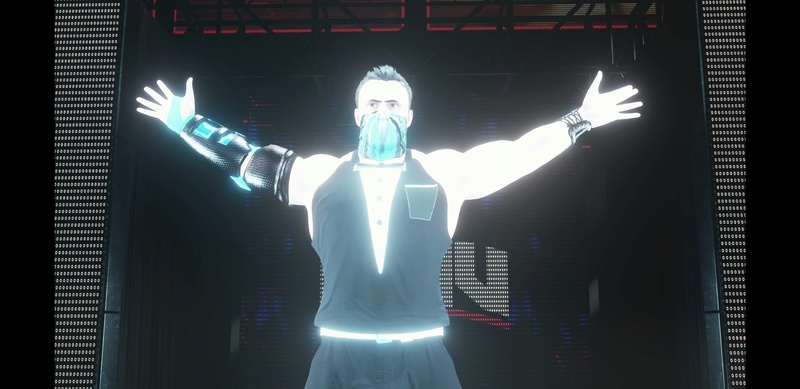 He shines brighter than the lights on his pale ass skin. Sometimes... he questions if the lights are necessary, and he thinks he should switch up the entrance. But not tonight, not next night, not till he becomes THE Champion again. ANY Championship is THE Championship when the Future Man holds it.

He approaches the mic without caution, "Its Time.... ITS TIME...." he builds the anticipation then drops it back to a 7, "Its time for StoryTime with Quantum, where I will tell you about my day, week, month, year... and maybe even drop a spoiler or two about your future. First things first. Let me get this out of the way and I hope you have a pen ready... the Powerball numbers for tomorrow are but then the guy throws me over the top rope thinking that's his golden ticket???"

He confuses some without the customary 3 second pause, others got the joke.
"What's the matter?" He asks to a shower from the top rows of the arena. He looks up, "I'm sorry, I've already given out enough free shit this year. Oh, the poor people up top missed something? Just rewind your dvrs later thinking you'll catch it.... you won't.

So like I was saying... I was eating lunch at the Infinity Cafe in West Babylon, NY earlier this week... and I couldn't help but think I did something wrong. First, I didn't get my extra side of gravy I asked for.... cuz you see I order the chicken tenders and mash potatoes with country gravy... with an extra side of gravy. I slang some gravy ya know. But then they always ask if I want dipping sauce... hello nah, who needs dipping sauce when you dip your tenders in your mash potatoes and gravy?? But they never brought the gravy...

So that got me to thinking... how hard is it to remember to bring the gravy? Well, I thought about my own personal life and maybe there were times I maybe I forgot to do something. Like last week, after that fan, 'Kyle RIFTLER' (though I know that's not your real name) decided to try to win a golden ticket to the rumble... and threw me over the top top.... and then I congratulated him, but then he just turned around and tried to drop the Sounding the 7th Trumpet on ya boy??? Nah nah nah.... I had to drop him on his head instead.

Yall saw it, no need for the video package. Then, some say I decided to go a little far, with a second altercation with a fan in as many months. Though if you count Jake and Larry Hernandez from seconds before I'd say I'm rackin up 4 in half as many... but who's counting? I guess I am.
So I put a chair around his head and TimeStomp dat ass into a STATE OF DECAY. Well, I got a secret for you, boys and girls... had he gotten his way? He would have TimeStomped my ass into a STATE OF DECAY, TOO.
See what I did there?

I saved yall, that's what i did. So be grateful.

But, as I ate my tenders all lonesome without the gravy... and I really thought I forgot to do something.

Cuz you know ya boy Quantum has some details and here's a spoiler... That boy is slated to make a recovery and be healthy in 10 months....

So I guess, what I forgot to do...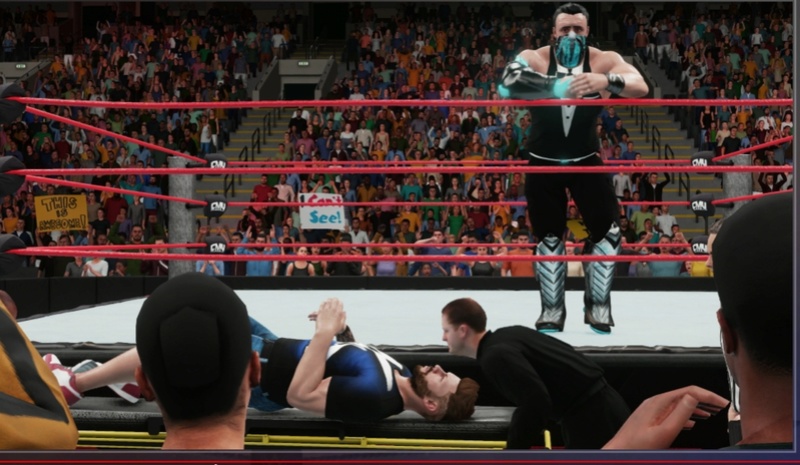 Was while they were stretching his ass out of there...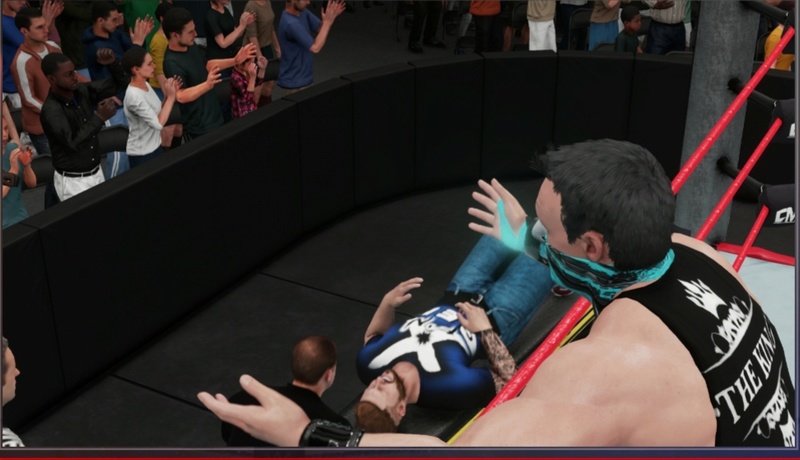 I forgot to check my watch. Cuz my watch would have said I need to make that recovery time just a little longer so he could miss the rumble....




And the poor fans up top would have even seen me make the move I should have done...

Hop out the ring and see his eyes light open like he was faking it anyway...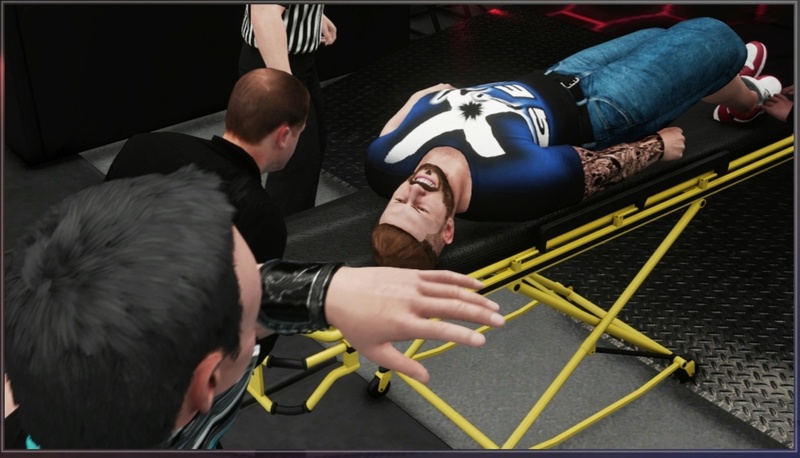 And drop the 24th..




Hospital Punch....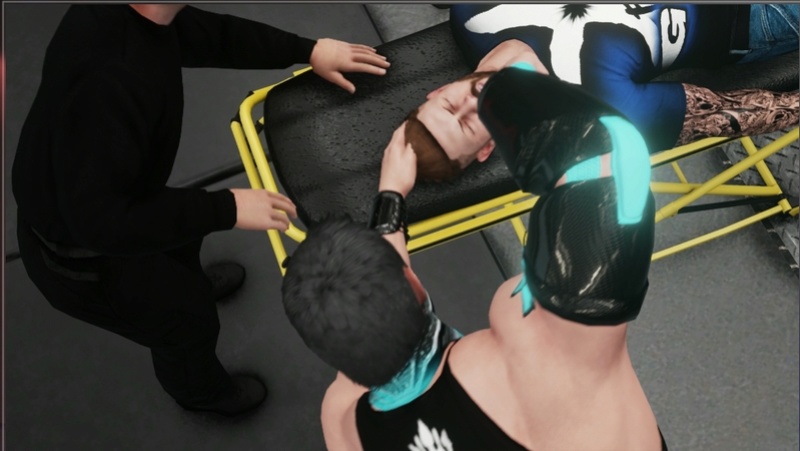 Then as the crowd cheered me on...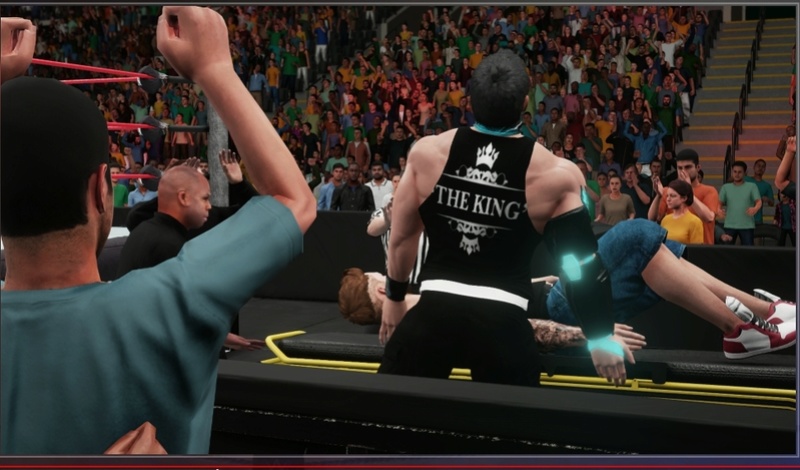 I shoulda flipped that thang over and let him crawl his ass out of here!!!!"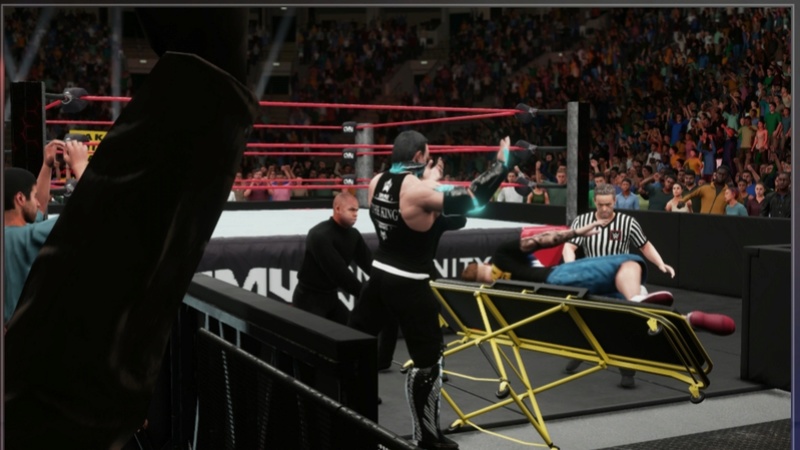 But before he can continue...  

BOOM...BOOM...BOOM... (1 second intervalls)

Quantum is interrupted as drummer drummin, beating at a perfect second rhythm.  Its music to The Future Man's ears as a King Approaches...


(TO BE CONTINUED)
Last edited by RiftedEnergy on Fri May 18, 2018 2:55 am; edited 1 time in total (Reason for editing : Seconds... find the seconds for your golden ticket)
Main Event Star!





Posts

: 776


Join date

: 2015-03-27



It's fun to reminisce on what could have been, that's half the fun of StoryTime w/ Quantum.

But the other half is real life... what actually happened tho...


Well.... When dem drums started beatin...  that's when REALITY happened. And when 'The King' came to interrupt Quantum... you woulda thought he came down there to do some WRASSLIN.

But as the drums sounded... methodically... one.. by one... by one....

3 seconds passed before anyone realized 3 seconds passed.

He emerged...





THE Kong beats his chest




For some unknown reason he busts out a breakdance move....




Probably just so we can see his monkey nuts




Or lack of...


He gets down to the ring, much to Quantum's bewilderment.... but The Future Man plays it off and begins interviewing him

"MR. Kong, you and I have had similar pasts with the ladies. I've been slandered and libeled due to my approach oh so many years ago., yet you have had a similar story that many only see one side of. Care to ellaborate?"

The Kong makes a gesture, and doesn't seem interested in the interview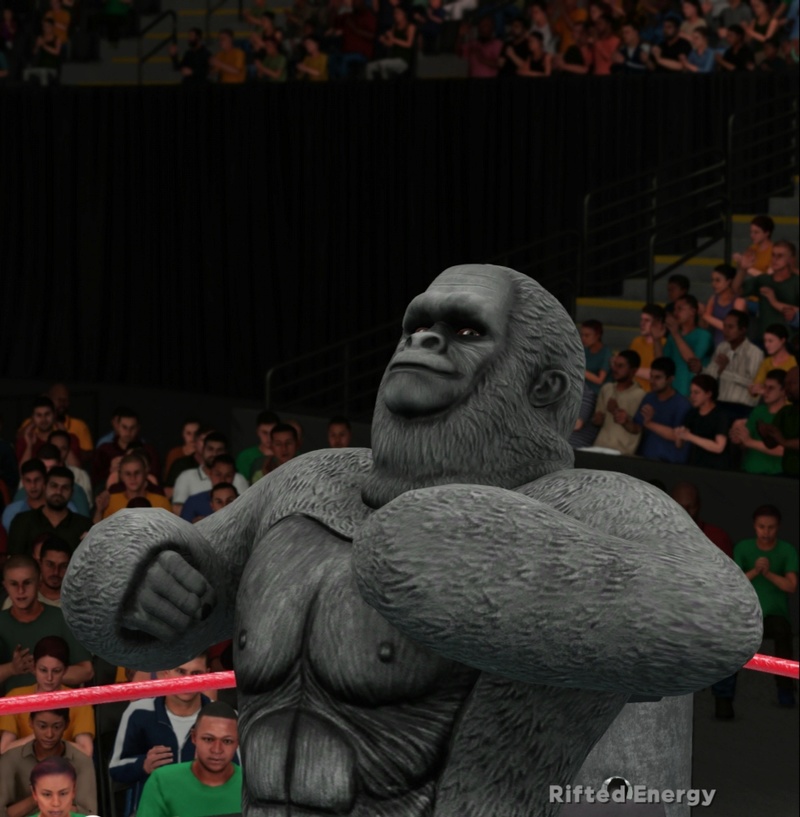 "MR. KONG... That is no way to act during a civilized interview...."

He doesn't care and shows his disdain on his chest




"Mr. Kong.... this is StoryTime with Quantum, and here... we interview KINGS.... You, my friend, have no claim to the throne.... what have you say, good sir?"

Kong throws his hands up like 'awewwwww shhheeeiittttttt"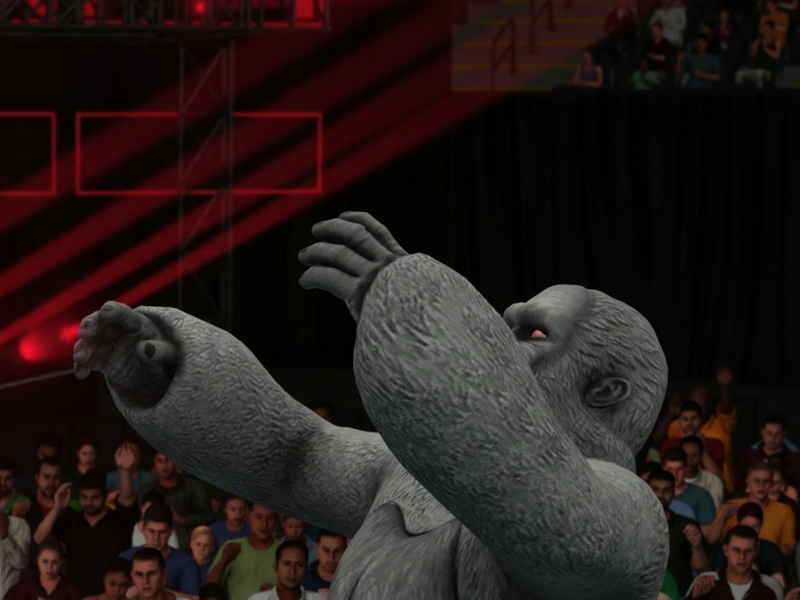 Quantum takes a second too long before launching the TimeStamp



, and Kong moves out the way causing The Future Man's foot to get caught on the rope




The Kong moves quick, for a dude in a gorilla suit, but not quick enough as Quantum shouts and points "Hey look, there's a beautiful girl hanging in distress from a high up area and she could hurt potentially herself or sprang and ankle or two...."




He doesn't fall for it, but still gets throated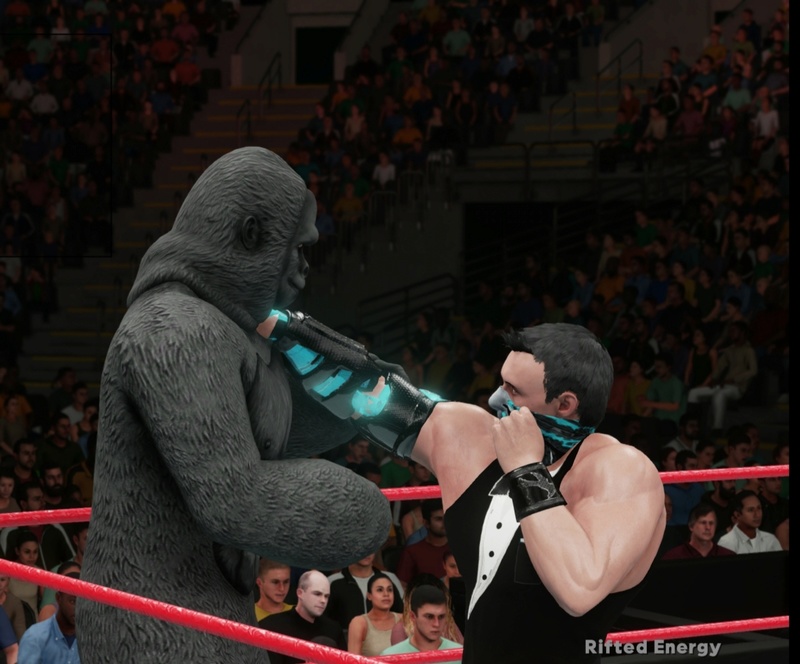 Spinning backfist catches flush...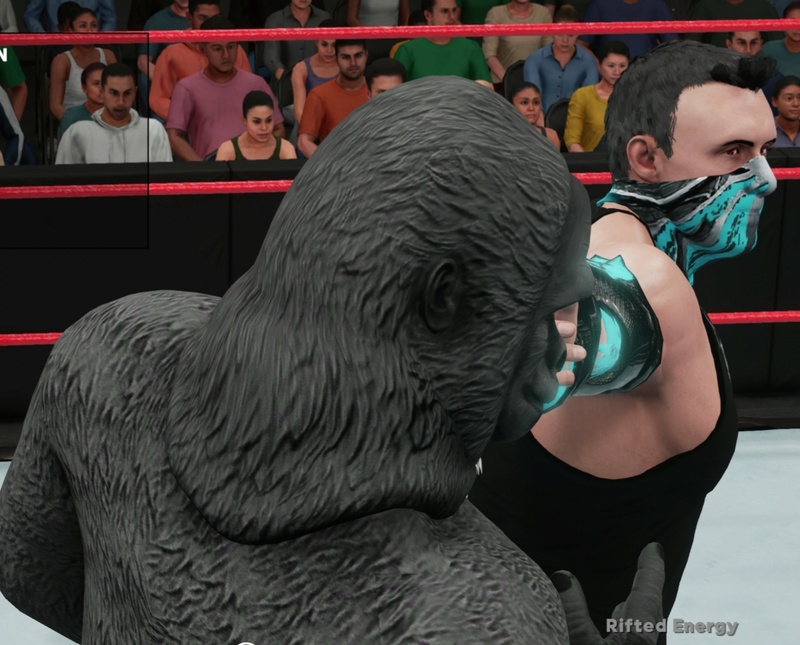 and The Kong is reeling into the corner....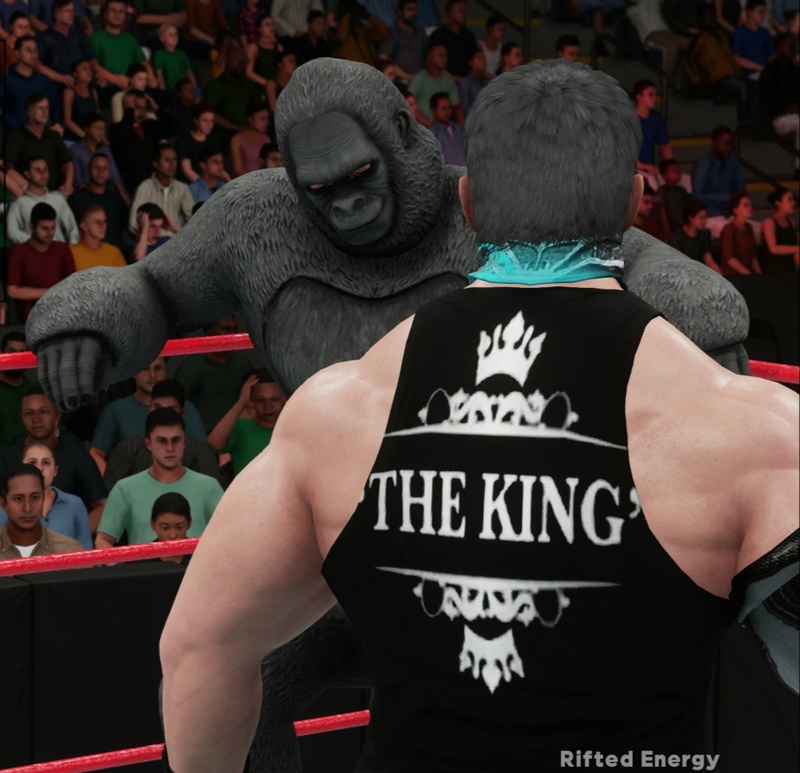 Right where I want you. Lift him up...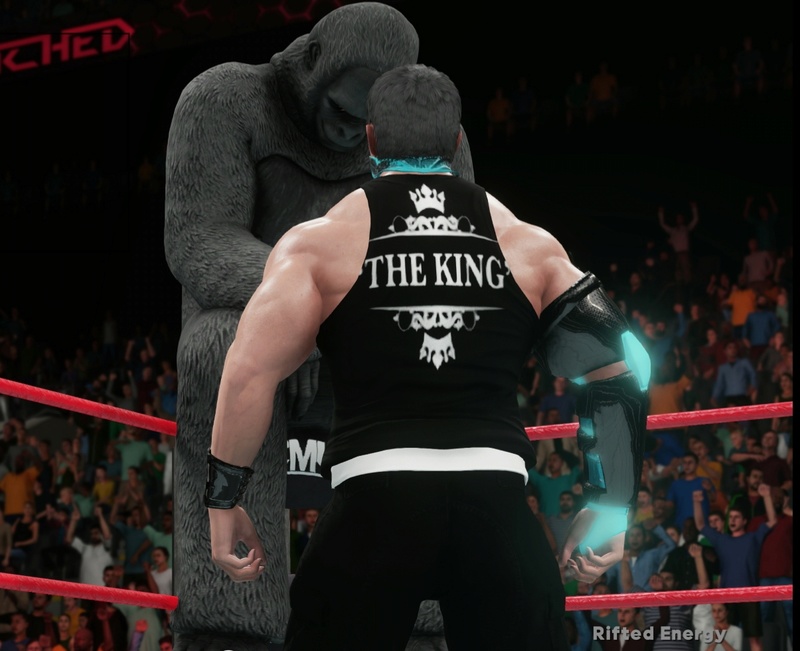 No regrets this time. There will be no flashbacks. This time, he does it right.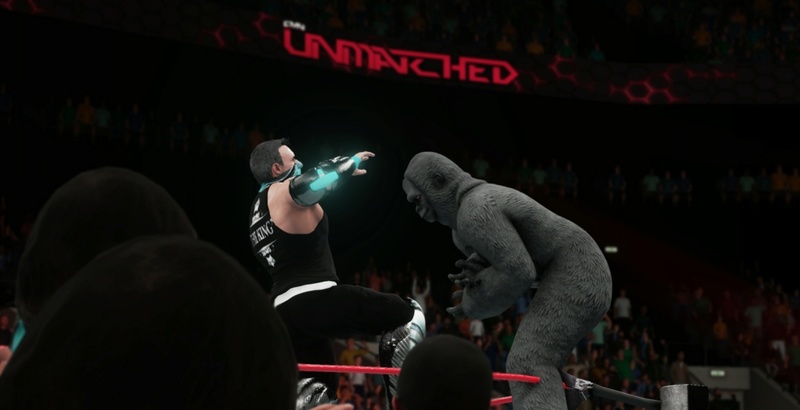 Fan photos catch the devastating knee





The Kong doesn't drop tho...  




Not yet...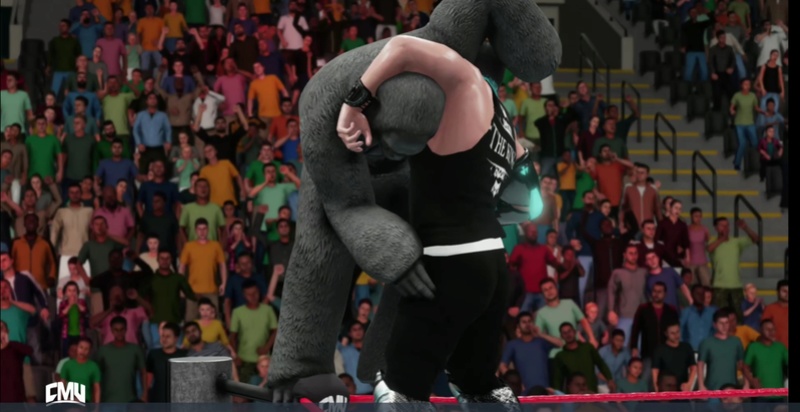 He requires extra effort







Quantum lifts that bigass dude in a gorilla suit high above the ring and comes crashing down, the weight of both of them sending shockwaves through the ring




It takes a moment... a legitimate moment by definition of time and space, but Quantum stands...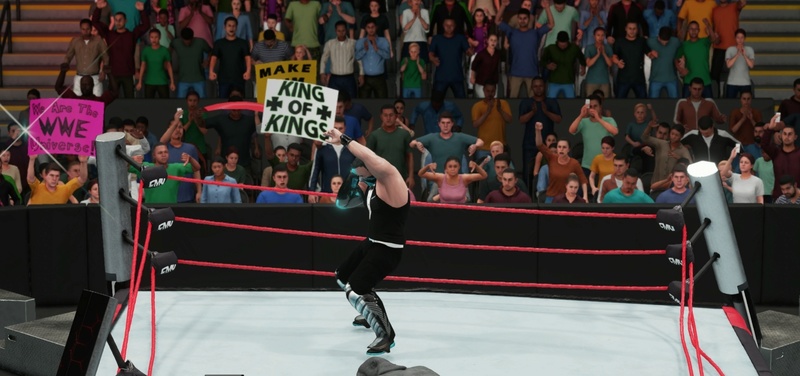 He shuffles through the carnage to find the mic...


"YOU ARE NO KING.... You're just a dog toy... a Kong"



They cut back to commercial break to fix the ring


Last edited by RiftedEnergy on Fri May 18, 2018 6:14 am; edited 3 times in total (Reason for editing : Biscuits)
Main Event Star!





Posts

: 776


Join date

: 2015-03-27




---
Permissions in this forum:
You
cannot
reply to topics in this forum