Fusion & Genesis PPV List!
-Battlescars
-Anarchy Rulz
-Retaliation
-Deathwish
-Requiem
-Exodus
-Validation
-Sacrifice
-CyberSlam
-Dark Carnival
-Point Break
-Regicide
-Wild Card
-Absolution
-Emergence
-Home Coming
-Cause & Effect
-Final Stand
-Purgatory
-Ascendance
Quick Links!
Dashing's Stuff!
Cop's Stuff!
CMV Network!
Social Media!
Site Threads!

CMV Ferocity Ep. 55 (#353)

We are backstage with Kristen Page with her head down in front the camera, shes sitting down, cross-legged with the Money In The Bank briefcase in front of her. She looks up in a sudden moment and begins to rant. Almost robot like how immediately begins to speak as if she pressed the power button.

Kristen Page : Amber Briggs you think you got to me!? You think you're special!? You think you can just get away with what you did HUH!? ...Well I guess technically you can, can't you. I don't think anyone cares. I know I don't. Hahahahaaahaha thats why you think you're so high and mighty, no one bats an eye at you because... no one cares Amber. I'm just doing you a favor by telling you. For Christ sake Amber, you're a Briggs. Half the audience already change the channel when you show up...

Am I a target? No, I'm no target hahaha, I'm a truther hahahahahahahahaha. You say you're looking to just get innnnnto the Undisputed Championship picture, but it's ok Amber, I know what's really going on. I am going to help you by telling everyone what really is going on in your head alright? Hahahahaaaahaha SHE KNOWS SHES IRRELEVANT! She knows she can't go after the Undisputed Championship, she knows she can't go back to losing in the hardcore scene. Sooooo what is there left to do hmm? Hahahaha OH! She attacks me to catch some eyes, to get some attention on herself. Will it work? hahahahaha nope.

There is a plus side to all this for you, Amber. You get to visit my Sanctuary. I'm going to beat you within an inch of your life... What's left of it anyway. There is nothing more annoying then an elder child trying to steal the attention of the young child from the parents. You are a has been, Amber. I know all of this eats you alive. I know that all this information being out for the public to hear will be tough. But you're a tough girl right? You'll keep it all in, you'll deny, deny, deny but it won't work because evvvverrrryyyone knows now... Everyone knows.

Kristen jumps to her feet and lunges towards the the camera. Kneeing the lens causing it to crack before the camera falls to the floor. The show cuts to commercial.
_________________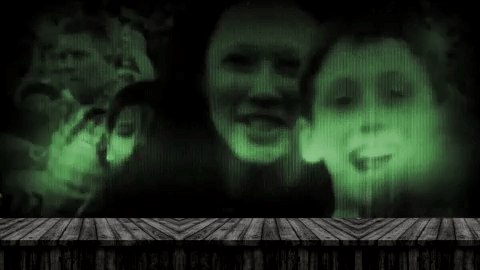 Data Resets : 1

Main Event Star!





Posts

: 1013


Join date

: 2015-03-10


Age

: 20


Location

: Australia


Humor

: Dark




---
Permissions in this forum:
You
cannot
reply to topics in this forum