Fusion & Genesis PPV List!
-Battlescars
-Anarchy Rulz
-Retaliation
-Deathwish
-Requiem
-Exodus
-Validation
-Sacrifice
-CyberSlam
-Dark Carnival
-Point Break
-Regicide
-Wild Card
-Absolution
-Emergence
-Home Coming
-Cause & Effect
-Final Stand
-Purgatory
-Ascendance
Quick Links!
Dashing's Stuff!
Cop's Stuff!
CMV Network!
Social Media!
Site Threads!

CMV UnMatched Ep. 84 (#352)



Sunshine's music echos around the arena and the crowd gets to their feet. Sunshine with a microphone in hand walks down to the ring with a different kind of body attitude. He's slow, and taking his time. Almost as if he's thinking about what to say, what to do. Sunshine enters the ring. He paces around before speaking.

Sunshine : Hahaha I wonder what Sunshine has to say after FAILING... A few months ago I was at the bottom of the wrestling barrel. I was losing more then just matches. I lost what I considered to be my life. I was forrrrced to adapt and rebuild what I am to make sure people never forgot what Sunshine is... Someone got under my skinnnnn made me believe I wasn't meeee anymore. So I had to set a goal for myself, I had to win the CMV Global Championship. The thinnnnng was, I believed what I was being told, I considered accepting it all and just simply disappearing.

The crowd boo's

Sunshine : But I couldn't help but start thinking about what would remain. Who would be leading this show. Who would be doing right and doing wrong. I haaaaaad a nagging question that wouldn't go away... What would happen if I left this place and the people that remained just swept in. I knew that would be a gravvvve mistake. I knew I had to stay and make sure people knew WHO I AMMMMM and WHO IS ONNN TOP! I knew that if I just left, the people that are left wouldn't care about legacy or pride, they would just spit in the face of it, just like how everyone has spit on my face! You take DSD for example. DSD blames everyone else for his short comings, he blames the world for his mistakes. Never one to own up to his failures, He goes on to beat Tone White, wins the championship and still complains... Tone White is another example, a man with a huge heart, a man who lost, a man who let his followers do the trash talking for him because he is a coward!

The crowd gasps and begins to chant "Sunshine!" for a few seconds.

Sunshine : SEE! You people! You fans understand, the wrestlers back there need RESPECT. I've done some things in my career, I've done some bad things, some good things, but I have never done things for the sake of it! There is always purpose! People can come out here and be a king but when it comes to ruling, the king falls. People come out her playing God, playing Goliath, but when David comes knocking they begin to run and complain... I am going to beat DSD tonight. I am going to destroy him and then I'm going to Blood Rush to defeat Tops Newsome...

Sunshine drops the microphone and leaves the ring, the camera fades cutting to commercial.
_________________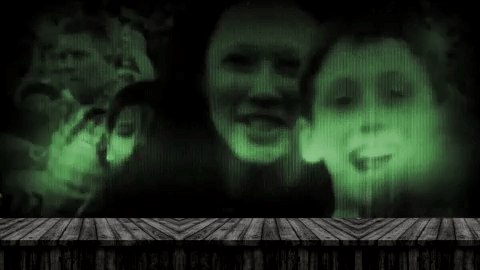 Data Resets : 1

Main Event Star!





Posts

: 1013


Join date

: 2015-03-10


Age

: 20


Location

: Australia


Humor

: Dark





Similar topics
---
Permissions in this forum:
You
cannot
reply to topics in this forum