Fusion & Genesis PPV List!
-Battlescars
-Anarchy Rulz
-Retaliation
-Deathwish
-Requiem
-Exodus
-Validation
-Sacrifice
-CyberSlam
-Dark Carnival
-Point Break
-Regicide
-Wild Card
-Absolution
-Emergence
-Home Coming
-Cause & Effect
-Final Stand
-Purgatory
-Ascendance
Quick Links!
Dashing's Stuff!
Cop's Stuff!
CMV Network!
Social Media!
Site Threads!

Mr Gnashtastik : We are live for UnMatched's fall out show and Take-Over was a night to remember, But all talk is  on The Undisputed Global Champion and if you missed it, Then you missed the biggest shock of the year…. Do we even have a Champion DSD defeated Sunshine but the story here is what transpired after the match when The Biggest free agent in the history of CMV returned with his Money in the Bank Briefcase and cashed in on an exhausted DSD to become The New Undisputed Champion, But is it legit??? We need answ…

But before Mr G could even finish his last word, Top's music hits the P.A system, with his new look and both titles  over his shoulders, he makes his way down the isle and steps in the ring where he hoists up both Championships to a thunderous ovation, he signals for a mic as the fans chant Top's…Top's….Top's…

Tops : I'm baaaaaaaaaaaaaack, did you really think I wasn't gonna cash in, c'mon, I'm The Puppet Master….. Master Manipulator and that's what I did these past few months to the entire CMV universe, I played everyone, whether it be El Jefe and The Bloody Brit, Hell I could have easily won Genesis/Fusion's Royal Rumble, but like Dashing said I all intents and purposes eliminated myself, I had no intentions of winning  the thing, I just wanted to play Mind Games, everyone thought I'd be jumping ship to Genesis, but no that wasn't the case, that was all a ploy, you see…It started way back at No Remorse, career on the line championship match, now I could have won there and then but where was the fun in that, So I lost, I was fired…. I became the Biggest Free Agent in the history of this business, so while DSD and Sunshine were too busy arguing over who the real Champ is, I was waiting to  Take—Over, which is exactly what I did and at Take-Over ppv, how fitting…

So you're all probably wondering how can I cash in without no contract, well I may not have a CMV contract……But I did hold a contract, a certain Money in the Bank contract, which states The winner of the Money in the Bank Ladder Match Top's Newsome is guaranteed a title match whenever he sees fit in a 1 year time period. A contract is a contract am I right… It was NEVER taken from me, no one took it away from me, they assumed I'd just hand it over, or just sweep it under the carpet like it never happened, but I held onto my briefcase and as the whole CMV Universe witnessed a few nights ago at Take-Over I became your New Undisputed Global Champion, I could have cashed in during the match to become the 1st ever Undisputed Global Champion, but being the 1st doesn't mean much, take DSD for example, he won't be remembered for having a 5 star classic with Sunshine, he'll be known as the guy who once again LOST to Mr Money in the Bank and more importantly he LOST to ME in 43 seconds!!!!  The days of lesser undeserved so called Champions is over and finally The Master is here…..

Or am I……  Maybe I'll just take these championships titles else where, after all I'm still The Biggest Free Agent in the world…. Seems to me you have 2 choices CMV, either re-instate me and have the best of the best on UnMatched, someone who will carry this Championship with honour or maybe you lose the Biggest Free Agent and The Undisputed Global Championship, but as you can see on the titontron, time is ticking down, and time is running out….  If I don't get an answer by the time that counter hits 00 then say goodbye To Top's Newsome and Say goodbye to your Undisputed Global Championship….

The camera pans to the Titontron and we have 5 seconds left….. The CMV Universe begins to count down

5

4

3

2

1

…. But the timer stops at 1 and out comes....

Open to Miz
_________________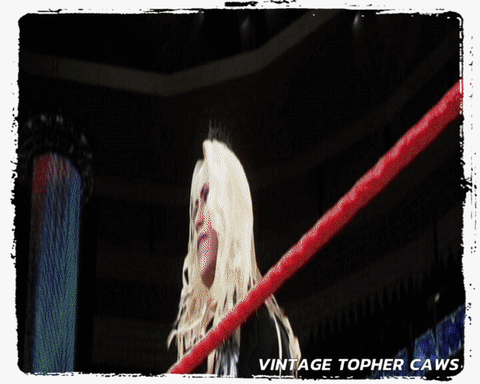 Main Event Star!





Posts

: 4902


Join date

: 2015-12-11


Age

: 99


Location

: (NEAR)... Leeds, England


Humor

: yes :D





Tops stands in the ring, his deceitful smirk turns to a frown upon hearing the interruption of his countdown as the theme of the former two time CMV World Champion, former Television Champion and UnMatched General Manager Eric Matthews hits the PA system following his Royal Rumble return not too long ago. The crowd leaps to their feet offering a standing ovation for their general managers much anticipated return, and it doesn't take long for him to come out from the back, a microphone in hand he quickly paces his way down the ramp towards the ring to which he leaps onto the apron, staring into the ring at the puppet master with a smile on his face. Matthews steps inside the ring face to face with the now Undisputed Global Champion. He looks around briefly, before darting a glare back at Newsome.

Eric Matthews:
You know what Tops. I've been on the sidelines for a while, watching closely, wondering when you'd cash in that briefcase. I have to say when you put your career on the line at No Remorse I was surprised. But I know you Tops, we've gone back and forth a few times, I've beaten you a few times, but this isn't about me. This is about you. The hottest free agent in the wrestling industry as you put it. I've got to say I underestimated you, you've always got a plan. I guess you truly are the puppet master of this show, pulling the strings. So lets cut to the chase!

Eric Matthews reaches into his jacket and pulls out a piece of paper and pen, holding them up in the air for all to see.

Eric Matthews:
What I have in my hands here is a contract. A contract that will make Tops Newsome the highest paid active Superstar on the roster. So whaddya say Tops. This is what you want right? This is what you deserve, you've paid your dues, you've paid your way, and at Takeover you outsmarted everybody and ended the night with the Undisputed Global Championship. Over the years you've been the most overlooked talent on this roster and at Takeover that all changed. It's all in your hands Tops. In this very moment you truly are the puppet master. It's time to define your future.

Tops Newsome takes a second to look around, taunting the CMV Universe with a smile, letting them know he's won. But before he can reach out and take the contract, they're interrupted once again.



Both men along with all the eyes of the crowd turn towards the Stage as the theme of the former Fusion and current Interim UnMatched General Manager's theme hits the PA system. Matthews with a raised eyebrow confused at the appearance of Sampson following his return. Moments later, in his vintage grey suit and his jet black shades, Johnny Sampson comes out from the back only to come to a halt at the top of the Ramp, in vintage Johnny Sampson fashion he raises his arms ever so slowly and removes the shades from his face with a smirk on his face as he places the shades inside his front pocket before walking down the ramp.

Johnny Sampson:
Hold up before you sign that contract Tops!

Sampson passes by the ring and heads towards the timekeepers area in which he retrieves a clipboard and turns back towards the ring, scaling the steps before stepping into the ring, he walks past Newsome and snatches the contract out of his hands. Johnny holds Matthews' contract high into the air and rips it in half, Newsome looks on angered. Sampson turns to Tops and points directly at him.

Johnny Sampson:
That is the exact reaction I was hoping for. A look of anger, horror, because just as I suspected, while other companies are looking to sign you, none of them can even match your previous contract here, and with my shares in CMV, I can bar you from signing with Fusion or Genesis, leaving you with only two options. Take a pay cut and join an inferior company, thus making everything you've worked so hard for a waste, or, you resign here under my terms.

Eric Matthews:
Your terms? You were the interim UnMatched General Manager, but I am back now, and while I appreciate what you did in my absence. The show is back under my control.

Johnny Sampson:
Actually Matthews, following my leave from Fusion, I have decided to instate myself as the full time UnMatched General Manager, but don't worry Eric, I have the exact spot on this roster for you! My Assistant! You're too washed up for the ring, and not smart enough for anything else. Now, quiet down while the important people talk.

Johnny turns his attention back to Tops and continues talking.

Johnny Sampson:
On this clipboard in my hand is the alternate contract for you to sign. With a clause. You see you may have thought you've won this, pulled the strings as you put it. But in fact you've simply delayed your defeat. The contract in my hand is for a one off match at Blood Rush in which you'll defend your Championship against either Sunshine or DSD. Should you win, you'll get the pay rise Matthews offered. But if you lose, you'll either receive the exact same money in your previous contract or, you can opt out following your loss and take a pay cut to join an inferior company.

You're probably thinking. Why am I so confident about this? Tops throughout your entire career you've had several chances at the major title. With the exception of your cheap cash in you've failed every time, even against a man like Zack Starr who you had previously beaten several times before. But when it comes to the big one, you always fall flat, and at Blood Rush it will be no different. So Tops, make your decision, sign the contract, take a chance to earn more money, or don't sign it and take a pay cut in some slumlord company.

Your Choice.

Johnny Sampson extends his arm looking to hand the contract over to Tops, who, with a look of disgust on his face, snatches the contract out his hands and signs it with a grimace on his face. Sampson smiles and chuckles under his breath as he watches Tops sign the contract.

Johnny Sampson:
That's exactly what I thought... You can play all the games you want, but this is my show, you're my puppet and now you've signed that contract, you're mine for at least one match.. No strings attach--

Before Sampson can finish up, Eric Matthews picks him up off his feet onto his shoulders and connects with a TKO! Dropping Sampson to the mat in pain, Matthews gets up, nods towards tops before leaving the ring, picking up a microphone on his way out, he makes his way up the stage turning back towards Sampson.

Eric Matthews:
I'm not gonna let you take my show from underneath me that easy! Oh hell no...

With that Matthews drops the microphone to the mat and heads to the back, leaving Tops Newsome and Johnny Sampson in the ring while the camera begins to fade to black.
_________________
Matthew wrote: Hayden is so much better than Schmidty in every way.
Admin





Posts

: 7104


Join date

: 2015-03-09


Age

: 21


Location

: MizTV


Humor

: Making Sons uncomfortable



Tops smiles at the downed Johnny Sampson and says...
Top's : Speaking of falling flat, looks like you just  fell flat right on your face, you think your little words mean anything to me, i mean you're the guy that was embarrassed and humiliated by Schmidty on Fusion every single week and again at Absolution, So if anyone knows about falling flat, it's you, you`re a joke and that's why everyone puts you on your ass......... For someone who claims to be smart, you sure do make thee most stupid decisions ...... You actually think this is about money, hahaha oh little man you got it all wrong, sure the moneys good but do you know who you're messing with…..  Let me remind you…..
I'M THE PUPPET MASTER
MASTER MANIPULATOR
AND….
THE UNDISPUTED GLOBAL CHAMPION
Which means I own the most prestigious title on this side of CMV….So whether it be Sunshine or DSD, the outcome will be the same, my hand held high and still  THE UNDISPUTED GLOBAL CHAMPION.
But the contract is for a one off match right... So technically i'm still a free agent, and there's nothing yo can do, if something was to happen that is…….. Hmmmm in that case here, let me help you up…
But The Puppet Master applies Mind Control on the wounded GM, blood pouring from the gash as Top's squeezes When all of a sudden, DSD's music plays…….
………Oh my this is gonna be good, DSD must be humiliated after loosing The title once again in a cash-in, DSD want's revenge….. Top's let's go of Johnny and with a look of concern across his face but smiling nervously turns to look up to the entrance way,
the fans may not like DSD but this is a match they would love to see and mark out…. The music still playing as Top's is shaking his head in disbelief…..but then…
Tops : HAHAHAHA, gotcha….. You really think DSD wants a piece of me, please... I left him a former shell of himself when I beat him in less than a minute at Take-Over…. You see once again The Puppet Master manipulated each and everyone in the CMV Universe and no one can do a thing about it, and that's why I…..
Sunshine's theme plays and Tops flips out… Tops : WHAT THE HELL.....  NOOOOOooooooooooooooo
Once again the fans pop this time for the man with the broken smile, Tops takes a gulp and shakes his head….. But….
Tops : HAHAHAHAHA, C`mon people are you all that gullible,  i mean I've beaten Sunshine, I've beaten DSD do you really think either one of those can lace my boots…. Nope they can't, plain and simple, so whomever wins their little match, they face me at Blood Rush and believe me Blood will be spilled …. No  Strings Attached
Last edited by 316topher on Sun May 20, 2018 9:51 am; edited 2 times in total
_________________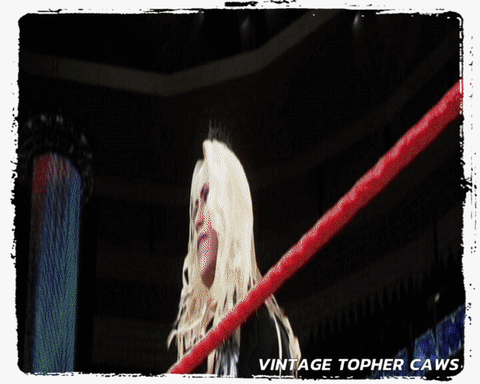 Main Event Star!





Posts

: 4902


Join date

: 2015-12-11


Age

: 99


Location

: (NEAR)... Leeds, England


Humor

: yes :D



This was really good guys.
_________________
Accomplishments :

2019 Heel of the Year as KLIQ (Bob Luger)
2019 Feud of the Year with Schmidty vs Johnny Sampson
2018 Heel of the Year as Schmidty
2018 Newcomer of the Year as Schmidty
2018 Face of the Year as Bob Luger
2018 Promoer of the Year
1x European Champion as Schmidty
2x United States Champion as Schmidty
1x Undisputed Champion as Schmidty
FIRST 2x Alpha World Champion as Bob Luger
1x Tag Team Champion as Murdoc
2x Tag Team Champion as Freddy Osborne
1x Rising Star Champion as RGP
FIRST 2x Light Heavyweight Champion as Billy Weaver
1x Light Heavyweight Champion as Bryce Hurt
Main Event Star!





Posts

: 3824


Join date

: 2015-09-19


Age

: 22


Location

: Hell


Humor

: Tunnel Snakes Rule




---
Permissions in this forum:
You
cannot
reply to topics in this forum