Fusion & Genesis PPV List!
-Battlescars
-Anarchy Rulz
-Retaliation
-Deathwish
-Requiem
-Exodus
-Validation
-Sacrifice
-CyberSlam
-Dark Carnival
-Point Break
-Regicide
-Wild Card
-Absolution
-Emergence
-Home Coming
-Cause & Effect
-Final Stand
-Purgatory
-Ascendance
Quick Links!
Dashing's Stuff!
Cop's Stuff!
CMV Network!
Social Media!
Site Threads!

It's the pre-show at Absolution, and the atmosphere is boiling to new levels of anticipation. Two rumble matches, one for the most prestigious title in all of CMV........and it looks like we're kicking off with an old acquaintance of Absolution.
Kendall Wolfe, no longer equipped with a baseball bat or hoodie, but just in regular street clothes, to a majority of cheers from the CMV Universe as he walks down the ramp. Wolfe briskly passes through the top and middle ropes, the years of in ring action obviously doing a number on the former Royal Rumble winner. Kendall goes for a mic, the crowd lulled into a hush, eagerly awaiting his upcoming words.
Kendall Wolfe:
Let me preface by saying this: what's going on right now for me, is more bittersweet then you could ever imagine. So bear with me, guys. I know I made myself off of being able to make the trash talk equivalent of poems with my tongue. but....it's not so easy this time.
The crowd starts to sense that lingering feeling of what is going down, but remain silent to show respect for one of CMV's veterans.
Kendall Wolfe:
I'm in the Hall Of Fame, man!
Chants of "You deserve it!" echo around the arena, with moderate cheers accompanying.
Kendall Wolfe:
Around these parts, we don't really get a chance to have an induction speech to thank you guys or to walk through the timeline of our careers......mainly because there's only like, 5 guys in the hall, including me, which is crazy, because there are so many deserving faces above me. Paul Divine, Xander Slate and Randy Borton come to mind....
...
But I think I know why I'm in the hall and, and they're not.......all of them aren't retired.
Gasps and murmurs of confusion begin to swirl around the ring like a tornado, as Kendall starts to fight a few tears attempting to escape the duct. The audience starts yelling "no", but not in unison......they yell like Kendall affected each of them separately, as well as differently.
Kendall Wolfe:
So, uh......yeah, this is the bitter part. I am officially calling time on my career. I announce my retirement at the PPV that made me. I mean, I could've announced it anywhere, being that every fan I shared the room with MADE me. Actually made me who I am.
A tough pill to swallow for the crowd, but bitterness is slowly turned into respect and admiration for the former world champ.
Kendall Wolfe:
From Splendor, to Levi, to Cipher, Sane, Borton, Novak......even to my debut with Xander Slate.....I'd do it all again, just to feel that buzz. It's an everlasting buzz.....until it stops. I feel like it has stopped here tonight. And there's so much that I still want to do- still could do, but I can't. One more brawl with Levi Marta......one more slowdance with Sunshine......Another 29 superstars to throw over......a chance to share this squared circle with Xander.....it sucks, but that's the price that comes with this business.
"Thank you Kendall" chants are thunderous now, as Kendall pulls out a piece of the t-shirt that he wore at Ascendance 3....."the last hop".
Kendall Wolfe:
The epic fail seen around the world. As I drop this bit of cloth, I drop my career here. It won't drop from my heart, as I know that was already left in the ring every time I laced my boots. I hope I haven't dampened the mood of Absolution, it has potential to be one of the greats. So, now, if you'll excuse me guys, I'm gonna head back to Chicago, order a large pepperoni, chill with Marta and die watching Ascendance 4 tapes. I'm in my mid 30's, but I feel like my whole life was spent here. And I like that. Because, after all, and these will be my parting words to live by to you rooks looking to get to the upper echelons: "We are all born to die. The difference is the intensity with which we choose to live".....and this was intense CMV, but I loved it. And I love you. Goodnight, CMV. I hope we'll meet again.
And with that, Kendall drops the cloth in the centre of the ring and heads backstage. All the titles, the blood feuds, the friends, enemies and fr-enemies he made along the way.......this was the story of a guy who did what he did not to please his family or friends, but because he loved the pain of it all and the glories that came with it. That was Kendall Wolfe, and this was his story.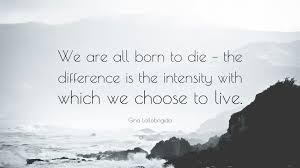 _________________
Kendall Wolfe - CMV Hall Of Famer, 1x CMV Undisputed Champion, 2x United States Champion
Levi Marta - 1x United States Champion, 1x CMV Tag Team Champion w/ Troy Voodoo, 1x CMV Light Heavyweight Champion, 1x CMV Hardcore Champion
Other CAWS: Bill Cipher, Luke Brinton, Kryminal, TJ Kendra
Midcard Playboy





Posts

: 473


Join date

: 2017-04-17


Age

: 19


Location

: Well Seymour I made It, Despite your directions.


Humor

: Ahh, Superintendent Chalmers! I hope you're ready for an unforgettable luncheon!



Man. That was sad ;-;

Bless Wolfe
_________________
ACHIEVEMENTS
Josh Wolf:
CMV Alpha World Champion (1x)
Inaugural Rising Star Champion (2x)
Harvey Hastings:
CMV Undisputed World Champion (1x)
US Champion (2x)
Amy Winters:
Women's IC Champion (2x)
Main Event Star!





Posts

: 1326


Join date

: 2017-01-28


Age

: 21


Location

: JoeJa



THANK YOU WOLF THANK YOU WOLF
_________________
Ryan Kent
1x NXT champion
Former money in the bank holder!
1x CMV Alpha champion
1x Undisputed champion
1X NXT tag champs
1X CMV Tag Champs
1x Hardcore Champion
1x International champion
2x Light Heavyweight champion
The man with the most title defences in CMV history!
CMV second ever grand slam champion!
Sean Kent
1x Fusion tag champs
Main Event Star!





Posts

: 918


Join date

: 2015-03-28


Age

: 18


Location

: West Midlands,England


Humor

: Dark Humor




_________________
Amber Briggs(Ferocity) -
1x CMV Vixen's Champion(Inaugural)
1x CMV Women's Hardcore Champion
2x Slammy Winner (Match of The Year) (Vixen of The Year)
Duke(On Hiatus) -
1x Tornado Tag Team Champion w/ Buzzsaw Jack (Inaugural)
Andrew Briggs(Fusion) -
3 Time! 3 Time! 3 Time! - CMV LHW Champion
2019 KOTR Winner
The Briggs Family & Friends



Xbox Live Gamertag: Purple oFireo
Midcard Playboy





Posts

: 323


Join date

: 2015-03-26


Age

: 24


Location

: NS, Canada


Humor

: Eh! What's this aboot?



Goodnight sweet Wolfe, dog bless.
_________________
Main Event Star!





Posts

: 1218


Join date

: 2016-07-22


Age

: 22


Location

: Cardiff, Wales


Humor

: Wet




---
Permissions in this forum:
You
cannot
reply to topics in this forum