Fusion & Genesis PPV List!
-Battlescars
-Anarchy Rulz
-Retaliation
-Deathwish
-Requiem
-Exodus
-Validation
-Sacrifice
-CyberSlam
-Dark Carnival
-Point Break
-Regicide
-Wild Card
-Absolution
-Emergence
-Home Coming
-Cause & Effect
-Final Stand
-Purgatory
Quick Links!
Dashing's Stuff!
Cop's Stuff!
CMV Network!
Social Media!
Site Threads!

Mexitan slowly vacated the ring, enjoying their handicap victory over Payaso. The crowd roared as Payaso lied within the ring, still dumbfounded by the fact his tag partner in Gerhard Fischer completely no-showed the event....
...
Or so he thought.
In mere seconds of the song playing, the fans rose to their feet once more and rained down a hefty supply of jeers and boos. Gerhard Fischer slowly wandered out, a chair in hand as he sauntered down to the ring, sliding in with a shit-eating grin. He slowly unfolded the chair next to Payaso and licked his lips.
Gerhard Fischer
You all thought I wasn't here tonight, ah? Well, guess what Hundinnen? I am here...
Fans
YOU SUCK! YOU SUCK! YOU SUCK!
Gerhard

Oh calm down, you little shits and let me speak. You people think you have a voice in the CMV? Hell, do you think you even have a voice in the UNIVERSE as a whole? Well, let me put you in your place.

See. You might think that your life will be a shout in this world, but in reality all you "fans" have is a tiny whisper... So faint and frail that the sound of ME and MY DESTRUCTIVE DESTINY completely silence it! The CMV is rotting like a radiated corpse, rusting like cheap metal and turning to a grim, red dust. But NONE of you know even a single way to change it. That is where I come in.

I am the man who will bring Death and Rebirth to this dying brand, because THAT. IS. MY. PURPOSE. Here in UnMatched. I will wipe away the rot and the old in a wave of Fire and Rock. And from the very ashes, I will bring UnMatched to it's former glory!!
He slowly glanced down at Payaso, with a sickened expression.
Gerhard

I started this cleansing with Ringo Max. And now it is YOUR turn, Payaso.

When I beat you, I will take that rusted Television Championship and REVIVE it. I will make it greater than any championship belt on this side of the CMV.
Better than the European Championship.
Better than the Global Championship.
BETTER THAN THE WORLD CHAMPIONSHIP.
And you. Won't. Stop. Me.
You will be the second casualty of MY war...
But you will also be one of the first to be Reborn from the ashes. Along with a NEW CMV.
Gerhard stood up as Payaso began to stir, tossing the microphone at him disrespectfully before rolling out of the ring. The camera soon fading to black with a commercial break.
_________________
ACHIEVEMENTS B R U H
Josh Wolf:
Inaugural Rising Star Champion (2x)
Harvey Hastings:
CMV Undisputed World Champion (1x)
US Champion (2x)
Amy Winters:
Women's IC Champion (2x)
Main Event Star!





Posts

: 1249


Join date

: 2017-01-28


Age

: 21


Location

: JoeJa



_________________
Matthew wrote: Hayden is so much better than Schmidty in every way.
Admin





Posts

: 7068


Join date

: 2015-03-09


Age

: 21


Location

: MizTV


Humor

: Making Sons uncomfortable



_________________
Accomplishments :

2019 Heel of the Year as KLIQ (Bob Luger)
2019 Feud of the Year with Schmidty vs Johnny Sampson
2018 Heel of the Year as Schmidty
2018 Newcomer of the Year as Schmidty
2018 Face of the Year as Bob Luger
2018 Promoer of the Year
1x European Champion as Schmidty
2x United States Champion as Schmidty
1x Undisputed Champion as Schmidty
FIRST 2x Alpha World Champion as Bob Luger
1x Tag Team Champion as Murdoc
2x Tag Team Champion as Freddy Osborne
1x Rising Star Champion as RGP
FIRST 2x Light Heavyweight Champion as Billy Weaver
1x Light Heavyweight Champion as Bryce Hurt
Main Event Star!





Posts

: 3765


Join date

: 2015-09-19


Age

: 22


Location

: Hell


Humor

: Tunnel Snakes Rule



since when is shit good.......sick fffffffffreaks
_________________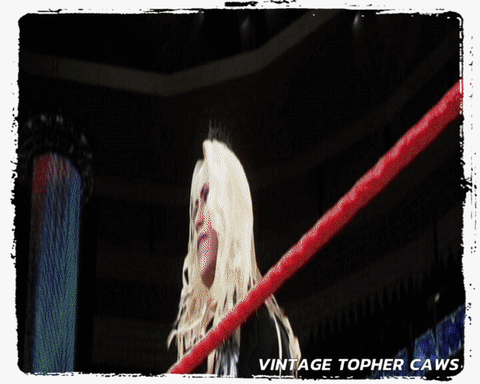 Main Event Star!





Posts

: 4763


Join date

: 2015-12-11


Age

: 99


Location

: (NEAR)... Leeds, England


Humor

: yes :D




---
Permissions in this forum:
You
cannot
reply to topics in this forum