Fusion & Genesis PPV List!
-Battlescars
-Anarchy Rulz
-Retaliation
-Deathwish
-Requiem
-Exodus
-Validation
-Sacrifice
-CyberSlam
-Dark Carnival
-Point Break
-Regicide
-Wild Card
-Absolution
-Emergence
-Home Coming
-Cause & Effect
-Final Stand
-Purgatory
Quick Links!
Dashing's Stuff!
Cop's Stuff!
CMV Network!
Social Media!
Site Threads!

On the cmv website CMV.com we see anymore video up from Joy Justice 
Joy Justice 
Welcome ladies and gentlemen to the second episode of The Spiders Web now today I have a special treat for you and as you know my last guest was THE alpha female Fury and well today' guest is if you didn' guess it Rage from unmatch now before he comes in he can hear me so I'll go ahead and ask the questions What drew you to cmv, what was it like running your own wrestling show, what title are you going for, how do you think bad company is doing, and most importantly what is your thoughts for your future?
(Open to Rick)
Midcard Playboy





Posts

: 399


Join date

: 2016-11-18


Age

: 18



Rage enters the room wearing a very nice blue and black pinstriped suit. He looked more like a business exec than a wrestler. Truth was, he liked to look well groomed for public appearances. He sat down and politely shook Joy's hand.

"Thanks for inviting me. Man, lots of questions too. I'll try to keep it brief and not unload a codex into your lap. Fury did a pretty good job on touching on our history together but I'll expand on it a tad. I came to CMV out of frustration from my earlier stints in other feds. Got my first break in World Wrestling Armbar back in 2011 I think. Managed to win the European Championship there as Raging Rick Lewis. Then the company folded and I ended up in Project Wrestling after that. Had a better run there and tag teamed with Rhett Unyellow as the Rick-n-Rhett Infection. Won the Tag Titles there. It was around this time that I made several attempts at starting my own company."

Rage had a sly smirk on his face and poured himself a drink and gulped it down before continuing.

"Let's just say it didn't work out too well so I took out my frustrations and fought in a MMA company for a little while. Then I ended up in Ampro and I had their full support...for a year anyway in starting up my own wrestling promotion. NCW was a fun project but year two had fizzed out and it's never really came back since. Who knows? I might give it another shot someday. Managed to make some enemies in my brief stint in Japan's Asylum and in Crash promotions. Eventually I had enough of the harassment and came to CMV before I murdered some people. Seriously, I really needed to get away from it. I still have fond memories during my time in Ampro though. I was known as Lovely Lewis briefly, then I switched to the Rage persona. Managed to become their Hardcore and Internet Champion too."

Rage appeared a little sad now, a single tear ran down his cheek that he quickly rubbed away. Bad memories were creeping up and it was clear that he wanted to move on to the present and not linger on the past.

"As for what belts I got my eyes on...I want another shot at a world championship. Doesn't matter who, but I gotta earn that right to challenge for it first. I'd also like to become a tag team and European Champion again. Being born in Germany makes the European Championship hold a bit more meaning for me. Bad Company? I'm not gonna lie, we could be doing better but Fury and Cassie are very close to the vixen's tag team titles right now, I'm entering the royal rumble for my World title shot. Bad Company isn't faction that's gonna disappear anytime soon like so many others before it. We're the future of CMV. I got many more years left in me and plan on adding a few more championships to my waist before I retire."
_________________
My Characters
Cassie von Braun - Former Vixen's Tag Team Champion, 2x IC Champion, 2x Vixen's Champion
Dance Party - Former CMV Fusion Tag Team Champions
Rage - Former CMV Global Champion
Mr. Showtime - Former Tag Team Champion
Susanna
Valderiss
Aya Ali Vazari
Thunderbird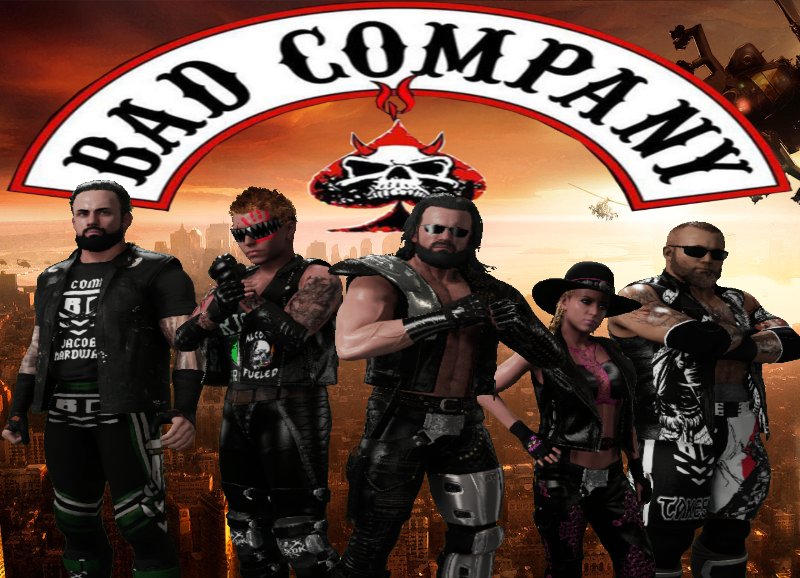 el diablo vino por ellos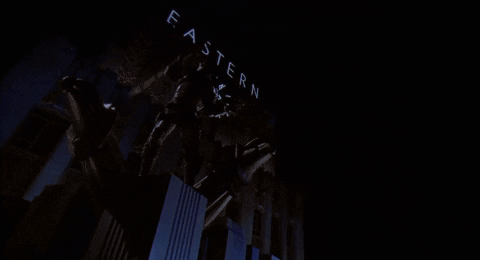 Main Event Star!





Posts

: 1752


Join date

: 2015-09-13



Joy Justice 
Ok thank you very much Rage like I told fury best of luck to you two best of luck to you and your future and with that ladies and gentlemen I wish you a good night
Midcard Playboy





Posts

: 399


Join date

: 2016-11-18


Age

: 18




---
Permissions in this forum:
You
cannot
reply to topics in this forum