Fusion & Genesis PPV List!
-Battlescars
-Anarchy Rulz
-Retaliation
-Deathwish
-Requiem
-Exodus
-Validation
-Sacrifice
-CyberSlam
-Dark Carnival
-Point Break
-Regicide
-Wild Card
-Absolution
-Emergence
-Home Coming
-Cause & Effect
-Final Stand
-Purgatory
Quick Links!
Dashing's Stuff!
Cop's Stuff!
CMV Network!
Social Media!
Site Threads!
Page 1 of 3 • 1, 2, 3


you was warned this is spoilers


1st North American ladder match was entertaining,  good showing for all competitors....winner Adam Cole bay bay

Baszler vs Moon , Baszler won by makin Moon pass out due to a clutch..... Even though Moon "grazed" the bottom rope, Nigel said she grazed it........pretty sure if you touch the rope the hold must be broken...Even if it's just a graze.

AOP vs Strong/Dunne vs U.E - Adam selling his injuries from 1st match gets immediately powerbombed through announce table.... taking him out of the match
Suppose to be a tag match yet all 6 guy battle it out for 5-10 mins  before it finally becomes a tag match.
Good match though  Dunne had match won 1..2..BUT WHAT THE FUCK his partner Strong stomps Dunne and hands Undisputed Era  the win.......Strong joined U.E

Black vs Almas standard match, heel manager getting in offense as usual, but Black was odds on favourites to win and did with Black Mass

Gargano Vs Ciampo tbh i fell asleep for 1st half of it, but i had headphones on and the fans marking out woke me up.... Seemed like a solid main event, great finish using brace over face with the STF
Last edited by 316topher on Sun Apr 08, 2018 11:05 am; edited 3 times in total
_________________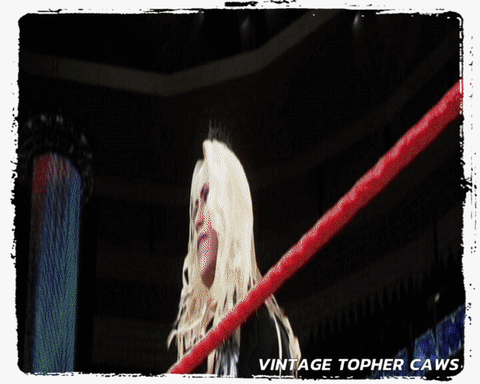 Main Event Star!





Posts

: 4811


Join date

: 2015-12-11


Age

: 99


Location

: (NEAR)... Leeds, England


Humor

: yes :D



ok but i liked the match where the italian guys murdered each other.
_________________
ACHIEVEMENTS
Josh Wolf:
CMV Alpha World Champion (1x)
Inaugural Rising Star Champion (2x)
Harvey Hastings:
CMV Undisputed World Champion (1x)
US Champion (2x)
Amy Winters:
Women's IC Champion (2x)
Main Event Star!





Posts

: 1291


Join date

: 2017-01-28


Age

: 21


Location

: JoeJa



Holy fuck, what a takeover, Wrestlemania has a tough act to follow!
_________________
Main Event Star!





Posts

: 1207


Join date

: 2016-07-22


Age

: 22


Location

: Cardiff, Wales


Humor

: Wet



updated, yes i was impressed.... how can NXT seem to be better than main show.....  and you know me i hardly watch NXT, but ever since they returned war games, ive watched more
_________________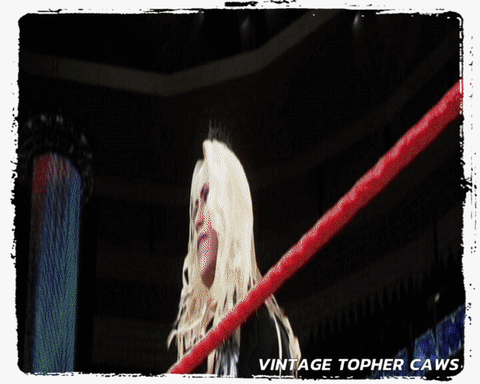 Main Event Star!





Posts

: 4811


Join date

: 2015-12-11


Age

: 99


Location

: (NEAR)... Leeds, England


Humor

: yes :D



Was too busy watching my boii Ragin Al fight off a bear in UFC 223. I'm not Indy enough for NXT anyway.
_________________
Matthew wrote: Hayden is so much better than Schmidty in every way.
Admin





Posts

: 7084


Join date

: 2015-03-09


Age

: 21


Location

: MizTV


Humor

: Making Sons uncomfortable



Gargano vs Ciampa was better than Gargano vs Almas because of the finish alone.

I was over here thinking Johnny was stupid. When I saw Tomato Chomper reach for the crutch I was devastated for 0.5 seconds. But when Gargano scouted it into the Gargano Escape, it was beautiful.

Glad they spaced out the Ladder Match and Main Event to let the crowd get into it.

Ladder match was crazy. EC3 got hit with like 12 spots. Ricochet flew a little. Adam Cole did superkicks. Velveteen is psycho. Lars and Killian were trying to one-up each other on who's a better murderer. ''Twas fun.

Ember vs Shayna was cool too. Made the right call letting Shayna get the belt, otherwise she'd get lost like Nikki Cross in the shuffle.

Tag Match was great too, but I expect that since Tag matches are always great. The way Roderick broke up the pin and hit The End of Heartache so quick made the moment as crazy as it was. It all happened so fast. I'm guessing this is since Fish will be out a while.

Black vs Almas was good too. The ending with the black mass while Zelina was in his arms was fantastic.

Can't wait for Mania.

_________________
Luther Thunder: 1x European Champion
Rashad Rockwell:1x Tag Team Champion with Kidd Campbell
Elijah Stewart: 1x Tag Champion with DJ Moore, 2x Alpha World Champion, 2018 Match of the Year, 2018 Attire of the Year, 2018 Face of the Year
Jimmaurie Williams:  2x CMV International Champion. Debut Episode 109.
Parker: 1x European Champion
Anthony Brown: 1x Television Champion
Miles Kelly: 1x Longest Reigning Rising Star Champion


Main Event Star!





Posts

: 3510


Join date

: 2015-08-18


Age

: 15


Location

: Near Earth


Humor

: South Park



when the crowd is that loud it makes the show seem better, like when i watch RAW sometimes and fans are like dead i dont pay attention to it as much.
_________________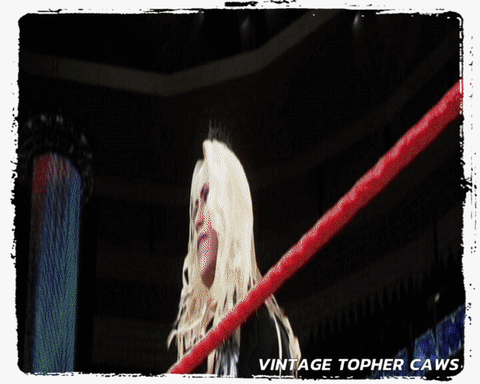 Main Event Star!





Posts

: 4811


Join date

: 2015-12-11


Age

: 99


Location

: (NEAR)... Leeds, England


Humor

: yes :D



Can't wait for Undisputed Era vs British Strong Style, if it happens im going to die
_________________
Main Event Star!





Posts

: 1207


Join date

: 2016-07-22


Age

: 22


Location

: Cardiff, Wales


Humor

: Wet



_________________
Accomplishments :

2019 Heel of the Year as KLIQ (Bob Luger)
2019 Feud of the Year with Schmidty vs Johnny Sampson
2018 Heel of the Year as Schmidty
2018 Newcomer of the Year as Schmidty
2018 Face of the Year as Bob Luger
2018 Promoer of the Year
1x European Champion as Schmidty
2x United States Champion as Schmidty
1x Undisputed Champion as Schmidty
FIRST 2x Alpha World Champion as Bob Luger
1x Tag Team Champion as Murdoc
2x Tag Team Champion as Freddy Osborne
1x Rising Star Champion as RGP
FIRST 2x Light Heavyweight Champion as Billy Weaver
1x Light Heavyweight Champion as Bryce Hurt
Main Event Star!





Posts

: 3790


Join date

: 2015-09-19


Age

: 22


Location

: Hell


Humor

: Tunnel Snakes Rule



Page 1 of 3 • 1, 2, 3



Similar topics
---
Permissions in this forum:
You
cannot
reply to topics in this forum