Fusion & Genesis PPV List!
-Battlescars
-Anarchy Rulz
-Retaliation
-Deathwish
-Requiem
-Exodus
-Validation
-Sacrifice
-CyberSlam
-Dark Carnival
-Point Break
-Regicide
-Wild Card
-Absolution
-Emergence
-Home Coming
-Cause & Effect
-Final Stand
-Purgatory
Quick Links!
Dashing's Stuff!
Cop's Stuff!
CMV Network!
Social Media!
Site Threads!

CMV Presents: No Remorse



The crowd roar as Spanish's unconscious body falls to the canvas and the bell rings thus ending this Championship Vs Moustache match. Sunshine takes a moment to get to his feet, looking around the ring briefly before realising what this win means. He turns to Spanish, who at this point is sitting down in the corner, looking around confused, concussed. He sits there in a confused state of mind trying to figure out what just happened, he looks up at Sunshine who begins to walk towards him. Spanish looks around for a moment still dazed and confused. The crowd begin to chant "Shave that mou-stache" over and over again. In that moment the memory hits him like a truck, he looks up at Sunshine with wide eyes, in total shock. He scrambles to his feet, turning to exit the ring still on wobbly legs. As he attempts to leave the ring he loses his footing causing him to drop down to floor below. Sunshine follows him out, stalking the downed Spanish. After a momentary lapse in focus from the fall, Spanish begins to crawl away towards the barricade. Spanish grabs hold of the barricade in an attempt to pull himself up to his feet, upon turning around Sunshine grabs him by the moustache and yanks him forward, stumbling away from the barricade into a nasty clothesline!

Spanish lays on the floor clutching his head while Sunshine walks over to the ring where he lifts up the apron sheet only to pull out an electric razor. Sunshine darts his head back over to Spanish, who upon site of the razor once again begins to scramble, but before he can get moving Sunshine gives him a solid kick to the stomach, keeping him down. Spanish rolls over, screaming in Sunshines face.

Ricky Spanish : Don't you DARE take Bertha! I'll kil--

Before Spanish can finish, Sunshine boots him in the face once more sending his head crashing into the floor, essentially rendering him unconscious once more. Sunshine takes a knee to the side of Spanish and turns on the razor and begins to shave the beloved moustache "Bertha" from the face of Ricky. After a brief moment or so, Sunshine returns back to his feet, he turns to the referee who passes him the CMV Global Championship. Sunshine raises both the belt and the electric razor above his head for all the world to see before dropping the razor on the floor next to Ricky.

Sunshine begins to leave Spanish, leaving him alone ringside. His eyes open again and he begins to run his hands across his face frantically, in shock at the realisation that his beloved Bertha is no longer there. He jumps to his feet causing all of the hair to fall off of him to floor. He looks around at the crowd, all of whom stare back, mocking him. He turns his head to the hair on the floor and drops to his knee's, picking up the hair in his hands.

Ricky Spanish : NOOOOOOOOOOOOOOOOOOOOOOOOOOOOOOOOOOOOOO!!!!!!!!

As Spanish lets out ear curling screams of dismay, the camera begins to fade to black, before we head to the Co-Main Event.

Hayden did 99% of it
_________________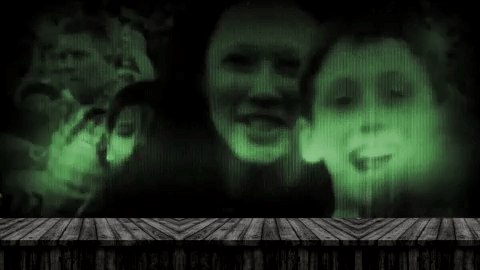 Data Resets : 1
Main Event Star!





Posts

: 992


Join date

: 2015-03-10


Age

: 19


Location

: Australia


Humor

: Dark





Similar topics
---
Permissions in this forum:
You
cannot
reply to topics in this forum