Fusion & Genesis PPV List!
-Battlescars
-Anarchy Rulz
-Retaliation
-Deathwish
-Requiem
-Exodus
-Validation
-Sacrifice
-CyberSlam
-Dark Carnival
-Point Break
-Regicide
-Wild Card
-Absolution
-Emergence
-Home Coming
-Cause & Effect
-Final Stand
-Purgatory
Quick Links!
Dashing's Stuff!
Cop's Stuff!
CMV Network!
Social Media!
Site Threads!

As Ferocity returns from commercial break, for the main event …..The Former Undisputed Champion, The Queen Quinn-Belle's theme music plays on the P.A System and out she comes as the fans boo in unison and by the looks of things she's not in a good mood, she storms down to ring side where Lisa Evans is, who walks up to Quinn, but Quinn just shoves her on her ass and takes her mic …..

Quinn : Move Bitch, get out the way…. And you can all shut up too…… I suppose you think it's funny right?...... Yeah cheer as loud as you want, But I was screwed out of my Undisputed Championship to a part timer, this is BULLSHIT!!!!!.... Laura has had it out for me ever since I became the Champ, making me compete in stipulation matches, to handicap matches, anything to get the belt off of me….. I beat EVERYONE….. from your veterans to your so called best in the woman`s division, But at Oblivion I had to defend against 2 women. Kristen had no business in that title match, she's already the Money in the Bank holder…. Shocker how she waited till I wasn't champ to cash in, getting that easy cash in I bet….. Not on my watch bitch….. Then we have Jade Divine…….THE MOST OVER RATED BITCH in CMV today, she comes and goes as she pleases, gets title matches GIVEN to her because of her name sake…….. She may wear that title…..But she's no champion, all she proved was she's a corporate suck up, Anyone backstage was and IS more worthy to have faced me at Oblivion, the fact that she returns and a month or so later is put in a title match makes me sick to my stomach…..She jumped the line, took someone's opportunity away from them, Woman like ummm the red head or the one with a baseball bat…..

Mr G : Oh c'mon she's just making excuses and being condescending .

Quinn : But let's talk about last week, Willow Nightling vs Jade Divine with my rematch clause on the line…. What kind of joke is this, I defended that belt against the best of the best and this is how I'm treated my Rematch Clause on the freaking line in a match and I did everything to help Willow win but the stupid referee ejected me….. FOR NOTHING!!!!. Then Jade somehow picked up a cheap win like she always does right…. Must be nice having the "boss" in your pocket….. This isn't right……I SHOULD BE CMV WOMANS CHAMPION DAMMIT!!!!!...... So now I have to face Willow my bestie where 1 of us will go to Rage in a Cage, Laura you've gone too  far this time..when i…..

Willow's theme plays and Quinn looks miffed as the main event is about to start….

Last edited by 316topher on Sun Apr 01, 2018 10:45 pm; edited 1 time in total
_________________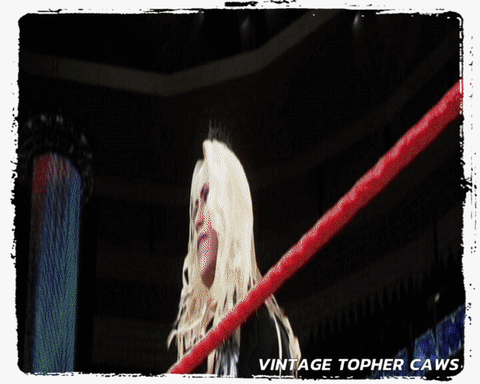 Main Event Star!





Posts

: 4813


Join date

: 2015-12-11


Age

: 99


Location

: (NEAR)... Leeds, England


Humor

: yes :D



_________________
Matthew wrote: Hayden is so much better than Schmidty in every way.
Admin





Posts

: 7084


Join date

: 2015-03-09


Age

: 21


Location

: MizTV


Humor

: Making Sons uncomfortable



Right after the main event, with quinn laying in the middle of the ring stressed and upset, Kristen Page comes back out with a mic in her hand and a smile on her face. Quinn backs up into the corner, grasping the ropes to get to her feet. Kristen now in the ring stares at the former champion as she struggles to stay standing.

Kristen Page : Look at you. Here ill take a step to the right so you can looooook at the screen hahaha. That there on the screen is a wounded puppy. A puppy who used to have everything handed to her, who thought it was on top of the world. A puppy who had people do it's dirty work, A puppy who has now fallen. No title to its waist, and gives up when it can. I'll give you credit, you held on as long as you could, but now there's nothing! You said I was waiting until you weren't champ to cash in? Noooo no no no you havvveee it all wrong. Why would I be out here, you don't understand, I can cash in anytime I want! I'm already destined to be on top. But that's not my main priority. My main priority right now is you Quinn. You're sick, you're ill and now you need to be put down

Kristen drops the microphone and goes into a full sprint at Quinn. Quinn braces herself for impact, but nothing connects. Kristen stopped just before connecting and is standing right in front of Quinn, smiling. Kristen then begins to laugh before the transmission plays and shes gone.


_________________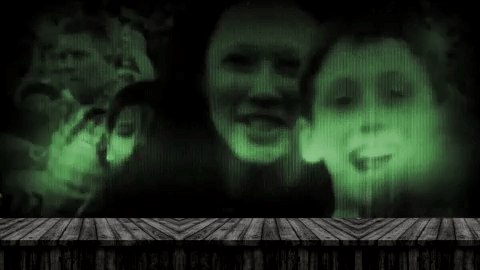 Data Resets : 1

Main Event Star!





Posts

: 1005


Join date

: 2015-03-10


Age

: 20


Location

: Australia


Humor

: Dark




---
Permissions in this forum:
You
cannot
reply to topics in this forum