Fusion & Genesis PPV List!
-Battlescars
-Anarchy Rulz
-Retaliation
-Deathwish
-Requiem
-Exodus
-Validation
-Sacrifice
-CyberSlam
-Dark Carnival
-Point Break
-Regicide
-Wild Card
-Absolution
-Emergence
-Home Coming
-Cause & Effect
-Final Stand
-Purgatory
Quick Links!
Dashing's Stuff!
Cop's Stuff!
CMV Network!
Social Media!
Site Threads!
Page 1 of 5 • 1, 2, 3, 4, 5


How many Championships will change hands tonight?
Predictions
You know the deal by now, the winner of predictions gets to book a Main Card and Undercard match for both UnMatched and Ferocity. the tiebreaker for this event is: What will be the order of elimination in the six pack challenge?
Prediction Template:

Street Gods/The Wanderers
10|EL/DJ Law/El Tigera/Leo Cruz/Sinister/Troy Voodoo
Gerhard Fischer/Dallas Chandler
Kevin Payne/Payaso
Bryan Sanders/Quantum
Street Gods/Syndicate
Jamal Sadana/George King/Simon Hancock
Marty Michales/Chris Adams
Ricky Spanish/Sunshine
Omega Lee/Maurice Fisher III
Tops Newsome/D'Angelo St. Daniels
Match Card
\ - - - | - - - | - - - /

Match I:- Tag Team Match
Street Gods Vs The Wanderers

- - -

Match II:- Six Pack Challenge
10|EL Vs DJ Law Vs El Tigera Vs Leo Cruz Vs Sinister Vs Troy Voodoo

- - -

Match III:- Extreme Rules - Singles Match
Gerhard Fischer Vs Dallas Chandler

- - -

Match IV:- CMV Television Championship Match - Singles Match
Kevin Payne Vs Payaso(c)

- - -

Match V:- Last Man Standing Match - Singles Match
Bryan Sanders Vs Quantum

- - -

Match VI:- CMV Tag Team Championship Match - Tag Team Match
Street Gods Vs Syndicate(c)

- - -

Match VII:- CMV European Championship Match - Triple Threat Match
Jamal Sadana Vs George King Vs Simon Hancock(c)

- - -

Match VIII:- Singles Match
Marty Michales Vs Chris Adams

- - -

Match IX:- CMV Global Championship Match - KO Match - Singles Match
Ricky Spanish Vs Sunshine(c)

- - -

Match X:-  Co-Main Event - Singles Match
Omega Lee Vs Maurice Fisher III

- - -

Match XI:- Main Event - CMV World Championship Match - Career Vs Title - Singles Match
Tops Newsome Vs D'Angelo St. Daniels(c)

- - -

_________________
Matthew wrote: Hayden is so much better than Schmidty in every way.
Admin





Posts

: 7068


Join date

: 2015-03-09


Age

: 21


Location

: MizTV


Humor

: Making Sons uncomfortable



The Wanderers
DJ Law
Gerhard Fischer
Payaso
Quantum
Syndicate
George King
Marty Michales
Sunshine
Maurice Fisher III
Tops Newsome

TB: El Tigera, Leo Cruz, Voodoo, 10IEL, Sinister

_________________
My CAW's:
Fury-2x CMV Vixens Champion 1x CMV Womens IC Champion, 1x CMV Womens Tag team Champion
Mannoroth
Grid & Animal- The Blood Brothers- 1xTornado Tag Champions
Gavin 'Extreme' Wheeler- The Wanderers -1XTag Team Champion with THE BISH
Jenny Wheeler
Takeshi Matsumoto- New Orient Express -1xTag Team Champion with Mr Showtime
Mr. Black
Lady Maria Del La Cruz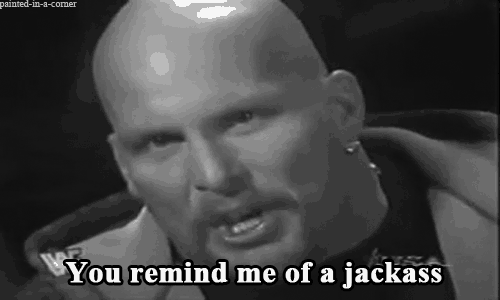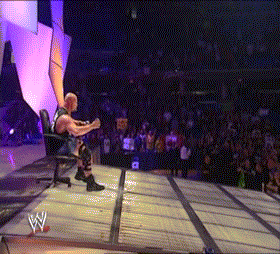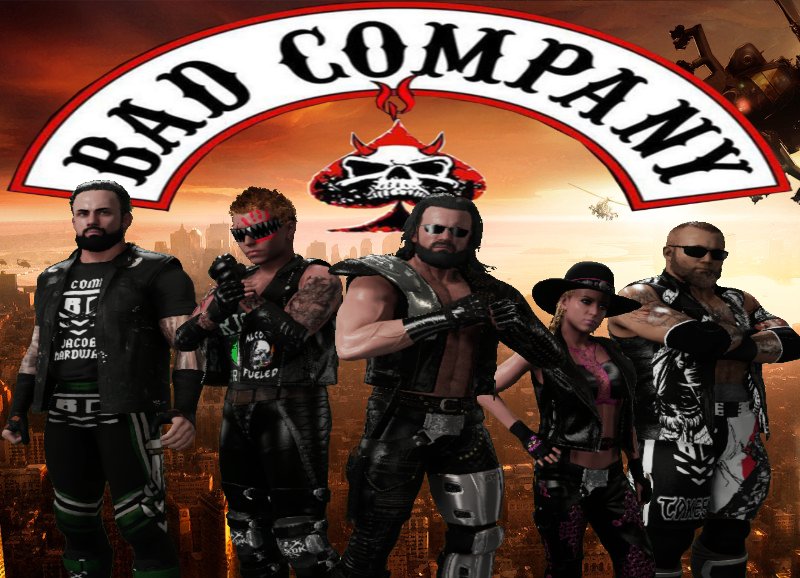 Main Event Star!





Posts

: 562


Join date

: 2015-12-12


Age

: 25



Street Gods
DJ Law
Gerhard Fischer
Payaso
Quantum
Syndicate
Simon Hancock
Marty Michales
Sunshine
Omega Lee
D'Angelo St. Daniels
________________

Tiebreaker: El Tigera, Sinister, Troy Voodoo, Leo Cruz, 10|EL Winner: DJ Law

_________________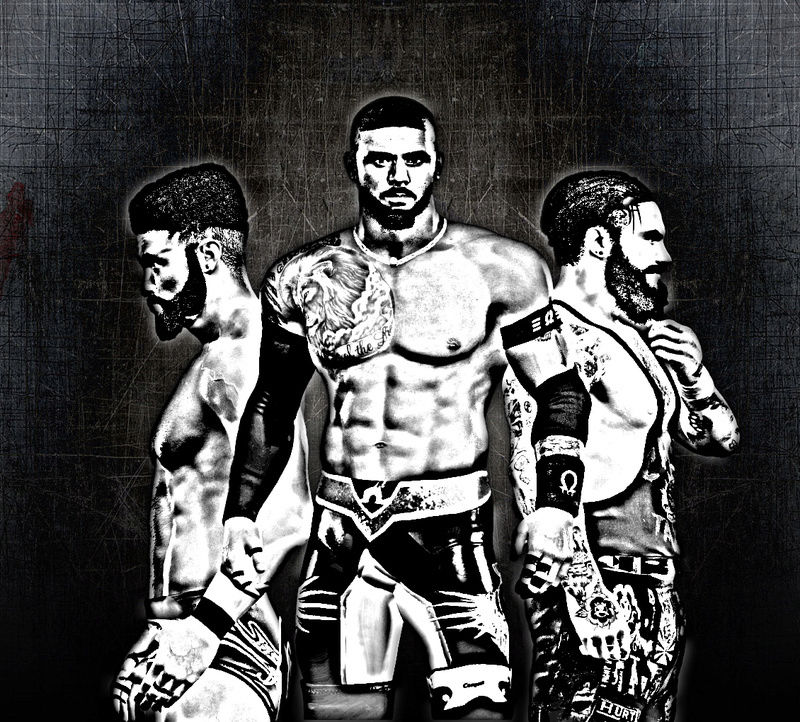 Main Event Star!





Posts

: 1040


Join date

: 2015-07-19


Age

: 21


Location

: Hopewell, Virginia



Voting for yourself is disgusting gent

_________________
Luther Thunder: 1x European Champion
Rashad Rockwell:1x Tag Team Champion with Kidd Campbell
Elijah Stewart: 1x Tag Champion with DJ Moore, 2x Alpha World Champion, 2018 Match of the Year, 2018 Attire of the Year, 2018 Face of the Year
Jimmaurie Williams:  2x CMV International Champion. Debut Episode 109.
Parker: 1x European Champion
Anthony Brown: 1x Television Champion
Miles Kelly: 1x Longest Reigning Rising Star Champion


Main Event Star!





Posts

: 3506


Join date

: 2015-08-18


Age

: 15


Location

: Near Earth


Humor

: South Park



Street Gods
Leo Cruz
Gerhard Fischer
Payaso
Quantum
Syndicate
Jamal Sadana
Marty Michales
Sunshine
Maurice Fisher III
D'Angelo St. Daniels

tb
DJ....El Tigera...10EL....Sinister....Voodoo

_________________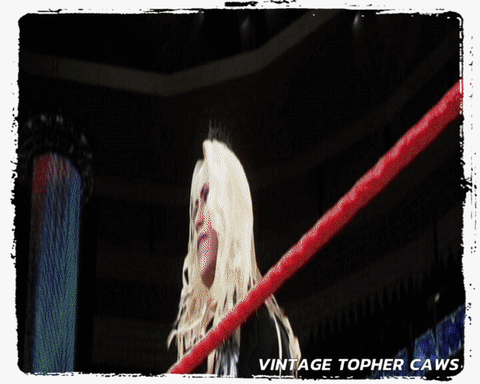 Main Event Star!





Posts

: 4763


Join date

: 2015-12-11


Age

: 99


Location

: (NEAR)... Leeds, England


Humor

: yes :D



Street Gods
Leo Cruz
Gerhard Fischer
Payaso
Quantum
Syndicate
Jamal Sadana
Chris Adams
Sunshine
Omega Lee
DSD

tiebreaker: Sinister, Voodoo, 10|EL, El Tigera, DJ Law
_________________
Main Event Star!





Posts

: 2856


Join date

: 2015-05-13


Age

: 19


Location

: Ontario, Canada


Humor

: Dashing's jokes



Street Gods
Leo
Gerhard
Payaso
Quantum
Syndicate
George King
Marty
Sunshine
MF3
Tops

TB: 10EL, Voodoo, DJ Law, Sinister, El Tigera

Rising Star





Posts

: 173


Join date

: 2017-04-28


Age

: 15


Humor

: Apyr



Street Gods
10|EL
Dallas Chandler
Payaso
Quantum
Street Gods
Jamal Sadana
Marty Michales
Sunshine
Omega Lee
D'Angelo St. Daniels
_________________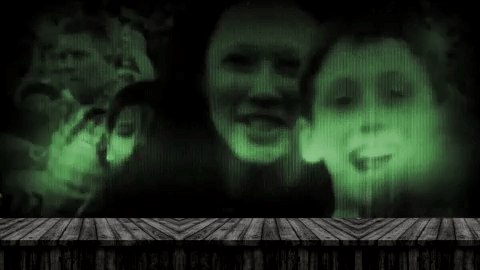 Data Resets : 1
Main Event Star!





Posts

: 992


Join date

: 2015-03-10


Age

: 19


Location

: Australia


Humor

: Dark



The Wanderers
DJ Law
Gerhard Fischer
Payaso
Bryan Sanders
Syndicate
Simon Hancock
Marty Michales
Sunshine
Maurice Fisher III
D'Angelo St. Daniels

TB- Sinister, Leo, El Tigera, Voodoo, 10|EL
_________________
Main Event Star!





Posts

: 1190


Join date

: 2016-07-22


Age

: 21


Location

: Cardiff, Wales


Humor

: Dry



Page 1 of 5 • 1, 2, 3, 4, 5


---
Permissions in this forum:
You
cannot
reply to topics in this forum