Fusion & Genesis PPV List!
-Battlescars
-Anarchy Rulz
-Retaliation
-Deathwish
-Requiem
-Exodus
-Validation
-Sacrifice
-CyberSlam
-Dark Carnival
-Point Break
-Regicide
-Wild Card
-Absolution
-Emergence
-Home Coming
-Cause & Effect
-Final Stand
-Purgatory
Quick Links!
Dashing's Stuff!
Cop's Stuff!
CMV Network!
Social Media!
Site Threads!

We open up outside the hotel on a breezy Wednesday morning as CMV World Champion D'Angelo St. Daniels and well respected interviewer Lisa Evans are standing by the hotel's entrance way. Evans has the mic by her waist as DSD sips casually on his coffee and has a book that championship is blocking most of the book's cover the camera barely catching the last half of the arthur's name "onny Priest"  .  With a little smirk, DSD nods his head and holds up his index finger to Evans. He "winds it up" with his hand, giving Evans the sarcastic okay to get things going. On command, Evans raises the mic up to start the interview.

DSD
Make it quick Lisa.

Lisa Evans
Well DSD I was hoping we could talk about No Remorse and how your erratic behavior...

DSD
Yeah? Well what about it?

Lisa Evans
Well...D'Angelo...let's talk about the match. You and current Money in the Bank holder Tops Newsome are in the main event for the World Championship with Tops putting up his career. You, once again, need to get serious about your matches after already taking a loss to Newsome very recently.

DSD
Serious...? Serious?

DSD lets out a big sigh. He takes a sip of his coffee and shakes his head angrily. He chucks the cup into some shrubbery by the entrance way. He looks at Evans and speaks calmly and slowly.

DSD
I'm getting a tad aggravated when it comes to people talking about this match like I'm not taking it seriously. As if I'm not worried, as if I'm sitting in my house, enjoying drinks and the perks of being a champion again. Like I'm not even giving a damn about this match. I given you people everything! I gave you my heart, I gave you my soul, I gave you every fiber of my being to be the best you all deserve! But everyone wants to start favoring whatever the latest flavor of the month is. In mine... I'm the hero. Do you wanna know why I call myself the hero? It's because when I had those dark times, when I thought that I couldn't turn it around - the only person who could save me, was me. I made myself the hero of my own story because I was the only person who could save me from me. Is that egotistical? I don't think so. Does that make me a bad person? No. It doesn't. But I will admit that I am not perfect, I am not your stereotypical hero because I have flaws and at the end of the day I will put my career before anyone else's. I could deny and deny and tell you that I'm a good person but I'd be lying, Lisa. None of us are good people but in our own stories, in our own hearts, we see things differently.

In my story, Tops is just like everybody else. Just another name to tick off the list, another obstacle to jump over, and someone else who wants to cause doubt in me because of what I've done in the past. I'm disappointed but I've learned to expect this from people now since my match with Tone White when the cheers were starting to turn in his favor despite me being the hero of the story. I know what to expect from people now and I also know that you're gonna try discredit everything I've done so far. You're gonna tell me that I'm gonna leave and abandon this place before I even have the chance to, before I even get a say on the matter. I just want you to know that you're wrong. I want you to know that at No Remorse, what a fitting name for a pay-per-view, I'm going to show you what little remorse I will have for you when I end your career. So this Sunday, oh yeah, Sunday when I beat Tops, you can all cheer for Tops, I don't care, but if I was a betting man, oh yeah, if I loved gambling, I would bet on Your Hero, and Mine D'Angelo Saint Daniels.

_________________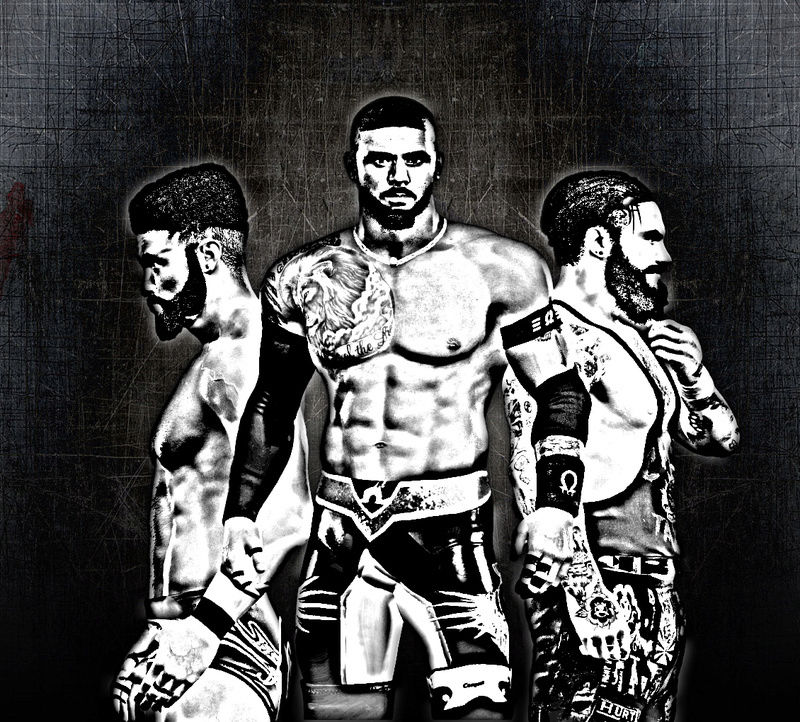 Main Event Star!





Posts

: 1040


Join date

: 2015-07-19


Age

: 21


Location

: Hopewell, Virginia



I bet DSD is a mocha guy with cream and syrup.
_________________
Matthew wrote: Hayden is so much better than Schmidty in every way.
Admin





Posts

: 7068


Join date

: 2015-03-09


Age

: 21


Location

: MizTV


Humor

: Making Sons uncomfortable




---
Permissions in this forum:
You
cannot
reply to topics in this forum