Fusion & Genesis PPV List!
-Battlescars
-Anarchy Rulz
-Retaliation
-Deathwish
-Requiem
-Exodus
-Validation
-Sacrifice
-CyberSlam
-Dark Carnival
-Point Break
-Regicide
-Wild Card
-Absolution
-Emergence
-Home Coming
-Cause & Effect
-Final Stand
-Purgatory
Quick Links!
Dashing's Stuff!
Cop's Stuff!
CMV Network!
Social Media!
Site Threads!

Cassie was surprised she got a submission win but was more than happy about it. She and Fury were on quite the win streak as a tag team lately and Cassie thought it was about time they got their shot at the tag team titles. Fury went after the ref again, thinking he was crooked and she'd be right to suspect as much. The Last Outlaw got a mic and spoke her mind.

Cassie:
"Alright! Alright! I think we've shown everybody that Bad Company is a threat to the vixens tag division! We've been beating bitches left and right till the cows came home! Fury and I are done waiting! We've proven ourselves time and time again! We want the Tag Team Champions! We want them right here and right now! Nothing personal, but Bad Company wants those purdy belts to wear! Come on out here! I hope ya'all ain't yella chickens!"
Cassie then tossed the mic towards Fury and started to act like a chicken, scratching the mat with her boots and strutting around flapping her "wings". This got some laughs from the crowd as this playful side of cowbitch was rarely seen.
Once the match was won Fury being true to her 'Ref Killer' nickname went after the ref, she felt that the ref had been paid off by Sampson as he called a ropebreak when she had one of the Blazing Dragons locked in the Bottom Line, serious her feet were inches away from the ropes. The poor ref tried to reason with the Alpha Female backing up from her towards the ropes, only for Fury to kick him and throw him through the ropes and onto the outside of the ring. She followed and grabbed the winded man, hoisting him up into a power bomb position, surely she wasn't going to do what the fans thought she was, the ref was begging her not to do this but his cries fell on deaf ears as she hit Slaying the Dreamer onto the apron. The ref crumpled onto the floor as Fury moved back to the ring just in time as Cassie tossed the mic to her, it was her turn to speak as Cowbitch continued her chicken taunts.

Fury:
"We already beat Warsaw Pact once, we beat both former number one contenders in No Morality and Blazing Dragons. What else do we have to do to get a shot.?! Bad Company will not be held back any longer, me and Cowbitch the Army of Two will not be held back, we can't be held back. We might get screwed over but that won't stop us for long. Our talent won't be wasted here, we won't stand for it. Fuck what Sampson thinks about us, we're getting our shot or we're taking it!"
(Open to Miz)
_________________
My CAW's:
Fury-2x CMV Vixens Champion 1x CMV Womens IC Champion, 1x CMV Womens Tag team Champion
Mannoroth
Grid & Animal- The Blood Brothers- 1xTornado Tag Champions
Gavin 'Extreme' Wheeler- The Wanderers -1XTag Team Champion with THE BISH
Jenny Wheeler
Takeshi Matsumoto- New Orient Express -1xTag Team Champion with Mr Showtime
Mr. Black
Lady Maria Del La Cruz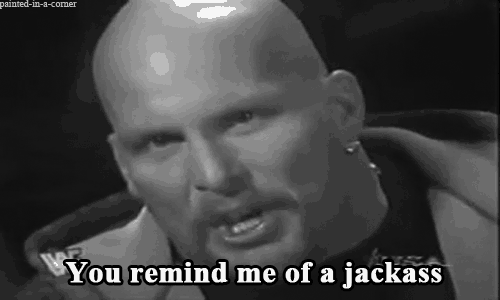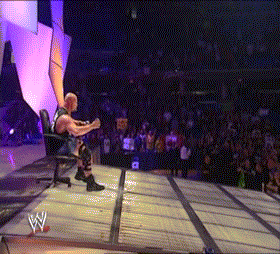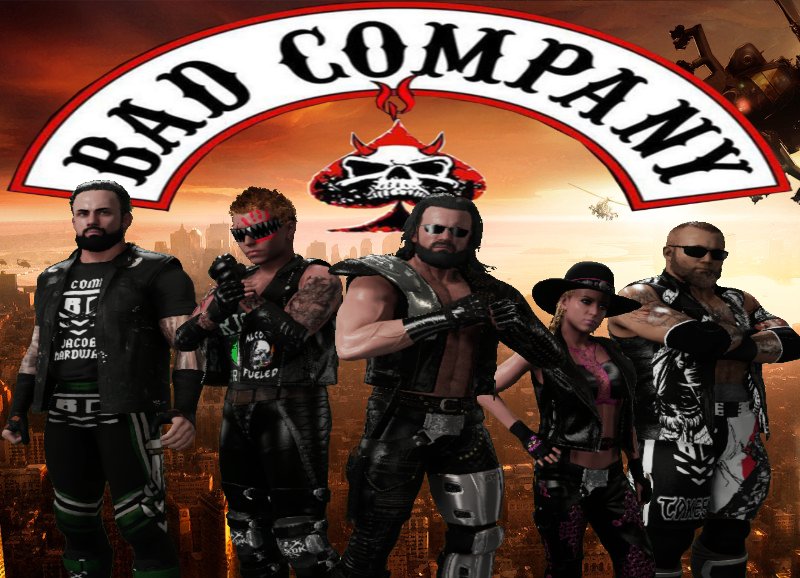 Main Event Star!





Posts

: 562


Join date

: 2015-12-12


Age

: 25





With both members of Bad Company's Ferocity member's standing in the ring, their attention is forced to turn towards the stage as the theme of the Ferocity General Manager Laura Sampson hits The PA System. Barely a second goes by before she storms out from the back, microphone in hand at the ready she stands at the top of the ramp not tempting fate by going down to the ring with the likes of Fury and Cassie in there. Standing at the top of the ramp, Laura looks around the arena over the crowd of booing attendee's to which she rolls her eyes before turning her attention to Bad Company in the ring.

Laura Sampson:
Ha, do you to not watch this programme? Do the two of you not understand what happens to those who pick fights with me, because trust me it will not end well. The two of you feel you have earned Title shots. Why? Because you've beaten people who also have lost to the Champions? Ha. You say you beat the Champs, but, that was weeks ago, it doesn't matter what happened a month ago. I don't care about that, it's what you can do now.

But I'll tell you what. The Warsaw Pact have near enough cleared out this entire division. Every team that has opposed them in Championship matches has fallen. They need a challenger in two weeks time at Rage in a Cage, so next week, we will find them a challenger, sound good to you? Because by god as much as you deserve those shots I'll be damned if I hand them over so easy after all the words you've spoken about me over the past few months. So, tonight on Ferocity I'll give you a chance to challenge for the CMV Women's Tag Team Championships. Against another team who've also beaten The Warsaw Pact, a team who never actually got a rematch for the CMV Women's Tag Team Championships. That's right. Tonight, Fury, Cassie. You'll be taking on the former CMV Women's Tag Team Champions, Jane Lucid and Casey Wilson. I know Casey has beaten the both of you before, and I'm sure she can do it again and prevent you from getting your hands anywhere NEAR those Tag Team Belts.

Good luck, you'll need it.

Laura Sampson smirks down at the ring, letting off a cheeky wink towards the duo of Bad Company before dropping the microphone at her feet and turning around to head towards the back once again, leaving as quickly as she arrived.
_________________
Matthew wrote: Hayden is so much better than Schmidty in every way.
Admin





Posts

: 7068


Join date

: 2015-03-09


Age

: 21


Location

: MizTV


Humor

: Making Sons uncomfortable




---
Permissions in this forum:
You
cannot
reply to topics in this forum