Fusion & Genesis PPV List!
-Battlescars
-Anarchy Rulz
-Retaliation
-Deathwish
-Requiem
-Exodus
-Validation
-Sacrifice
-CyberSlam
-Dark Carnival
-Point Break
-Regicide
-Wild Card
-Absolution
-Emergence
-Home Coming
-Cause & Effect
-Final Stand
-Purgatory
Quick Links!
Dashing's Stuff!
Cop's Stuff!
CMV Network!
Social Media!
Site Threads!

In the locker rooms, the backstage area is rather quiet compared to some usual raging after matches and celebrations from victories. Jasmine Crossings lays on a locker room bench while waiting for her teammates to pack up and get dressed to leave the show. Ms. Vicious holds her baseball bat over her knee. Thinking about the loss they've just been given at the hands of Bad Company, Ms. Vicious stands up and drags the bat while pacing back and forth.

Jasmine
Sure, take your time.

Ms. Vicious
Just waiting on Emily now.

Emily walks through the door and finds her team looking exhausted and disappointed.

Emily
Okay guys, this hasn't been an easy pill to swallow, but that doesn't mean we sit here looking pitiful. It's  in my blood to fight and that's what we're gonna do next week. It's only a matter of time til we take over again because lately, we've been showing mediocre effort. If we fail as a group, we only prove Caldwell right. Ever since losing her, No Morality hasn't exactly been taken seriously anymore. I say you two hurry up and we all take a good look at ourselves to answer what went wrong.

Ms. Vicious lifts her bat and looks at it up and down. She then turns to Emily and puts her hand on her shoulder.

Ms. Vicious
Em, don't worry your pretty little head. You do your flips and stuff and just let me handle it, okay kido?

Ms. Vicious walks out the door leaving Emily feeling unheard and annoyed.


_________________
Luther Thunder: 1x European Champion
Rashad Rockwell:1x Tag Team Champion with Kidd Campbell
Elijah Stewart: 1x Tag Champion with DJ Moore, 2x Alpha World Champion, 2018 Match of the Year, 2018 Attire of the Year, 2018 Face of the Year
Jimmaurie Williams:  2x CMV International Champion. Debut Episode 109.
Parker: 1x European Champion
Anthony Brown: 1x Television Champion
Miles Kelly: 1x Longest Reigning Rising Star Champion


Main Event Star!





Posts

: 3506


Join date

: 2015-08-18


Age

: 15


Location

: Near Earth


Humor

: South Park



_________________
つ ◕_◕ ༽つ C9 TAKE MY ENERGY ༼ つ ◕_◕ ༽つ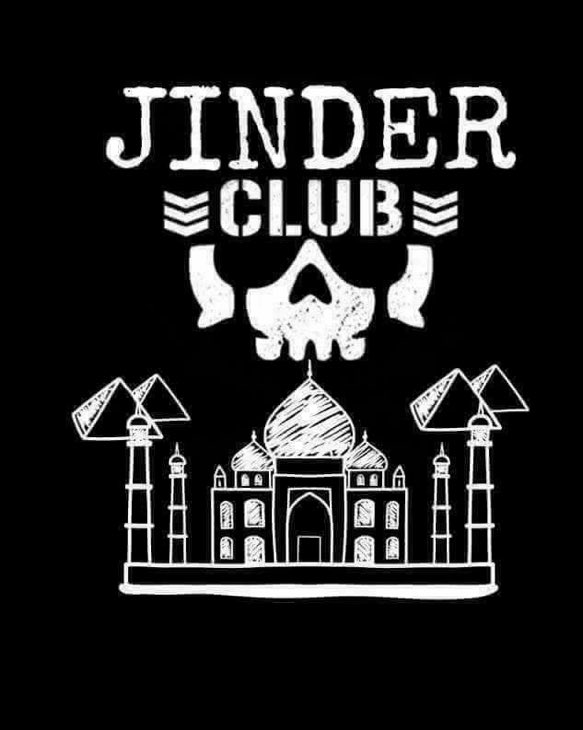 Pierre Thompson: 1x International Champ
2018 Feud of the Year - Thompson v Slate
1x U.S Champ
D'angelo Prince: 1x Anarchy Champ
Midcard Playboy





Posts

: 277


Join date

: 2015-09-05


Age

: 27


Location

: Killa Cali




_________________
Luther Thunder: 1x European Champion
Rashad Rockwell:1x Tag Team Champion with Kidd Campbell
Elijah Stewart: 1x Tag Champion with DJ Moore, 2x Alpha World Champion, 2018 Match of the Year, 2018 Attire of the Year, 2018 Face of the Year
Jimmaurie Williams:  2x CMV International Champion. Debut Episode 109.
Parker: 1x European Champion
Anthony Brown: 1x Television Champion
Miles Kelly: 1x Longest Reigning Rising Star Champion


Main Event Star!





Posts

: 3506


Join date

: 2015-08-18


Age

: 15


Location

: Near Earth


Humor

: South Park





Similar topics
---
Permissions in this forum:
You
cannot
reply to topics in this forum