Fusion & Genesis PPV List!
-Battlescars
-Anarchy Rulz
-Retaliation
-Deathwish
-Requiem
-Exodus
-Validation
-Sacrifice
-CyberSlam
-Dark Carnival
-Point Break
-Regicide
-Wild Card
-Absolution
-Emergence
-Home Coming
-Cause & Effect
-Final Stand
-Purgatory
-Ascendance
Quick Links!
Dashing's Stuff!
Cop's Stuff!
CMV Network!
Social Media!
Site Threads!
Page 1 of 6 • 1, 2, 3, 4, 5, 6


Will answer for as long as I'm on the train
Question from Dashing -
official top five promoers?
Gumble good balance of humor and serious, nice variety of characters
Sol solely for the work as wolf because hastings is dead to me. Fenrir stuff is creative, enjoy the character work, consistency in portrayal, overall
Batman technically the best in terms of skill and production, the two above just edge him out as far as execution goes
Gent/aaron I consider them the same person as their ebb and flow of motivation leading to amazing work followed by lulls in between are in sync
Dashing sometimes entertaining

What are your HONEST opinions on Hayden and Jade Dynamite?
Congrats Krzy<3
_________________
Matthew wrote: Hayden is so much better than Schmidty in every way.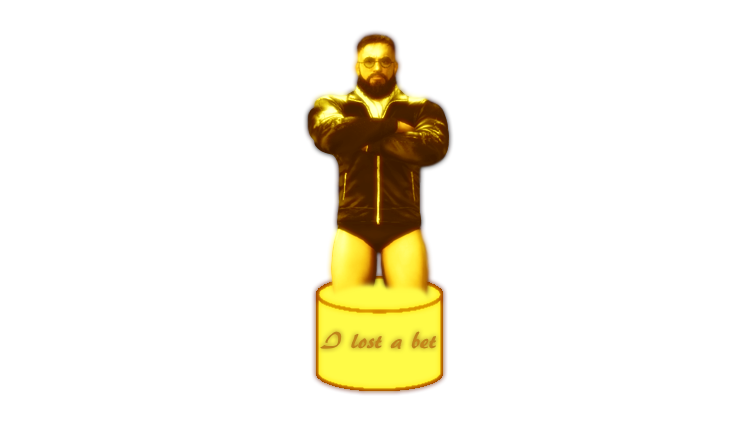 Charlie Garfield is a god among men.
702 is better than any single one of us
Admin





Posts

: 7019


Join date

: 2015-03-09


Age

: 21


Location

: MizTV


Humor

: Making Sons uncomfortable



Question from maurie:
Why are you such a troll tho?
blocked

Miztacular wrote:What are your HONEST opinions on Hayden and Jade Dynamite?
Congrats Krzy<3
First thing that comes to mind when I think of hayden: subs are cheese
Second thing: why did he do that to children?
Third thing: promos are usually always 'I'm the best, everything else is trash'
Fourth thing: why is he so tiny doing power moves
Fifth thing: so now it's gonna be called the catchphrase no matter who does the move
Sixth thing: for real though, my mans needs to hit the gym
Seventh thing: not better than angel
Eight thing: only coming back for the world title shot is the most hypocritical thing i've seen
Ninth thing: beautiful eyes
Tenth thing: still an overall okay caw
Dynamite's a troll and I can't stand trolls
Question from suntan:
What did you have for lunch?
Decided to see what the hype was about and tried shake shack, and honestly I wasn't feeling it. Burger just tasted bland. Catch me at five guys any day of the week tho

Question from zack painn:
Fav caws
Elijah stewart the stewart tho not this sellout PUPPET
Sunshine despite being a sidestepping coward
Fury cause she didn't ruin my life
Baby boy Schmidt for being a cool...cat
Andrews is just

Question from aaron:
Why do you always pull your Caws, mate?
Don't @ me

Question from borton:
Worse part about taking the train?
People trying to squeeze next to me
Don't do that

Page 1 of 6 • 1, 2, 3, 4, 5, 6


---
Permissions in this forum:
You
cannot
reply to topics in this forum