Fusion & Genesis PPV List!
-Battlescars
-Anarchy Rulz
-Retaliation
-Deathwish
-Requiem
-Exodus
-Validation
-Sacrifice
-CyberSlam
-Dark Carnival
-Point Break
-Regicide
-Wild Card
-Absolution
-Emergence
-Home Coming
-Cause & Effect
-Final Stand
-Purgatory
-Ascendance
Quick Links!
Dashing's Stuff!
Cop's Stuff!
CMV Network!
Social Media!
Site Threads!

We are live in Columbus, Ohio and the sold out Nationwide Arena is going crazy  as the show is about to begin, pyros go off…..

Dashing : What is up guys, Dashing here for epi…..

But before Dashing can even finish his sentence, The Bloody Brit's theme plays and out comes a pissed off looking Brit, Dashing is like WTF at Andrew's but Brit just flips him off and heads to the ring… He yells for a mic and….

Brit : Nah, Nah, cut my music…. I aint here for fun and games… I SHOULD BE CMV ALPHA CHAMPION, but I was crushed by that big arse Russian fella, Sure  he is one tough bastard, but you're all wondering why it was a squash match….Well I aint one for excuses, but I was SCREWED by Kliq…. I was Screwed by none other by Bob freakin` Luger, before my match he assaulted me backstage and took away my opportunity of holding yet another title…

LUGER, I'M  CALLIN` YOU OUT……GET OUT HERE……

**But Luger doesn't show, making Brit even more pissed**

Brit : Ok, Ok I  see how it is, you want to play the waiting game…

Brit  leans against the ropes and tells the timekeeper to throw a chair into the ring, which he does….Brit takes the chair and sets it up in the middle of the ring and sits it in it…

Brit : I can wait all day Luger…….. I understand why you did what you did…. Trying to take out one of the bigger threats in the elimination match which I've previously won. But I gots news for ya, if you're trying to eliminate someone, make sure you get the job done, all you`ve done is put a bullseye on your back and I'm comin` for ya. So if I were you, your only option is to no show at Point Break, cuz if you do show up, I'LL  BREAK  YA NECK…. NOW GET YOUR ARSE OUT HERE….. Ya starting to piss me off Luger, if ya not out here in 3 seconds, then I'll just go back there kick down Kliqs door and drag your arse to this very ring, ya hear me.


----
Open to batman
Last edited by 316topher on Wed Mar 14, 2018 10:56 am; edited 2 times in total
_________________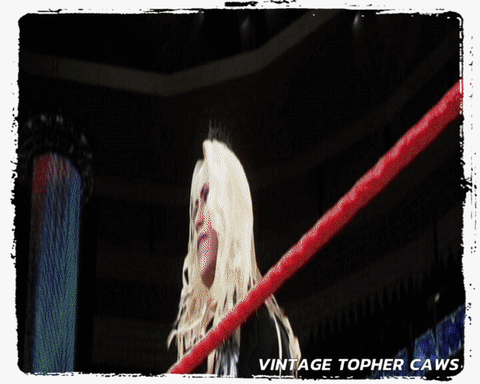 Main Event Star!





Posts

: 4971


Join date

: 2015-12-11


Age

: 99


Location

: (NEAR)... Leeds, England


Humor

: yes :D



After counting to three with the crowd, Brit drops the microphone and begins to leave the ring until the PA System lights up with...



And out he comes to a giant mixed reaction from the crowd, the man who bleeds Genesis yellow, Bob Luger comes out from backstage in a high dollar, grey suit. With a mic in hand, he stands on the stage and wastes no time in talking to his foe.

Bob Luger
Chris.....Andrews.......DUH BLOOTY BRIT!

Luger laughs while Brit paces back in forth in the ring, his eyes dead set on Luger.

Bob Luger
You know what, you are long overdue for a proper introduction to Genesis. So allow me...

He clears his throat.

Bob Luger
Chris, welcome to the show that I've put on my back since day one. The show that KLIQ fight so hard to protect. The show that'll NEVER see you as world champ. This is Friday Night Genesis and it's about time somebody tells you your true role here. You.....are not meant to be anything more than a stepping stool. The guy people walk all over in order to get to where they need to be. You're not an athlete, you're a barbarian. You drink beer and fight. I'm here to make sure you know that you belong in a bar not in my ring stealing MY OPPORTUNITIES!

Bob's anger is visible across his face.

Bob Luger
I don't care that you're mad. I'm not afraid of you. That little vein poking out of your forehead, that doesn't concern me. Because what's going to happen tonight will be the same thing that's going to happen at Point Break. I'll win.....and you'll lose. The Alpha World Championship has been out of my hands for FAR too long, i'm not going to let an over hyped, drunken idiot steal it from me Again, you aren't meant to be anything but a stepping stool. That guy us golden boys beat to earn title shots. Yet you made a career off of upsets. Becoming a multi-time Undisputed Champion, and earning every other title in the book. Except, for the Alpha World Championship. I'll die the day you win that belt. And i'm not dying anytime soon. So....

He's then cut off by the Brit who's leaning against the ropes with the mic at his mouth.
_________________
Accomplishments :

2019 Heel of the Year as KLIQ (Bob Luger)
2019 Feud of the Year with Schmidty vs Johnny Sampson
2018 Heel of the Year as Schmidty
2018 Newcomer of the Year as Schmidty
2018 Face of the Year as Bob Luger
2018 Promoer of the Year
1x European Champion as Schmidty
2x United States Champion as Schmidty
1x Undisputed Champion as Schmidty
FIRST 2x Alpha World Champion as Bob Luger
1x Tag Team Champion as Murdoc
2x Tag Team Champion as Freddy Osborne
1x Rising Star Champion as RGP
FIRST 2x Light Heavyweight Champion as Billy Weaver
1x Light Heavyweight Champion as Bryce Hurt
Main Event Star!





Posts

: 3835


Join date

: 2015-09-19


Age

: 22


Location

: Hell


Humor

: Tunnel Snakes Rule



Brit : Can ya shut ya bloody mouth, no one here wants to listen to ya. Hell I was Genesis way before the brand split was a thing, I made weekly appearances, so don't tell me I need an introduction, I've been in CMV 3 years and every year I wear championship gold….. Don't blame me because you suck like your old man, hell he was suppose to be the next Hulk Hogan back in the mid 90's  what did he do…. Nothing…. Just like you, no one will remember your reigns as Alpha Champion, all you`ll be known for is being Kliq's bitch… But you whine, piss and moan about….well everything… Thing is I give no shits about that, in fact why am I still talking, the day you die is now….

Brit drops the mic and slides out of the ring but as he's about to run up the ramp, a dozen security guards run down the isle and restrain The Bloody Brit as Genesis GM Cass LaFave appears on the titantron screen… The fans cheer at the sight of the GM….

Cass : Security Stop him…… If you lay even a finger on any of the security guards, then you will be removed from the Elimination Chamber match….

Brit was about to kick some security guards ass, but reluctantly listened to Cass…

Cass : Sorry Chris but I cannot allow you to assault Bob Luger, yes I know you`re angry at what happened last week and you will get your hands on him….. But not like this, there`s a time and a place……That place is right here tonight in the MAIN EVENT…. "The Bloody Brit"Chris Andrew's 1 on 1 with "The Work Ethic Titan" Bob Luger… But till then there will be NO interaction between the two of you until your match, so that means Andrew's your on Surveillance don't make any mistakes that could cost you your Elimination Chamber spot.... But if Luger provokes you, then it's his funeral.

_________________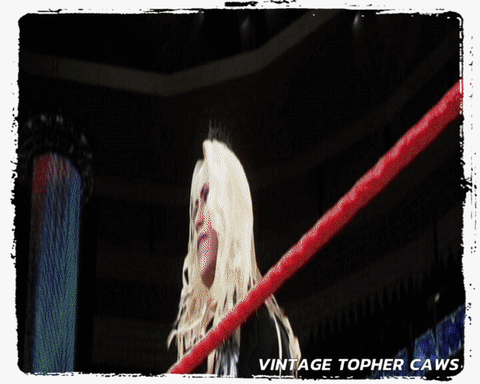 Main Event Star!





Posts

: 4971


Join date

: 2015-12-11


Age

: 99


Location

: (NEAR)... Leeds, England


Humor

: yes :D



_________________
Accomplishments :

2019 Heel of the Year as KLIQ (Bob Luger)
2019 Feud of the Year with Schmidty vs Johnny Sampson
2018 Heel of the Year as Schmidty
2018 Newcomer of the Year as Schmidty
2018 Face of the Year as Bob Luger
2018 Promoer of the Year
1x European Champion as Schmidty
2x United States Champion as Schmidty
1x Undisputed Champion as Schmidty
FIRST 2x Alpha World Champion as Bob Luger
1x Tag Team Champion as Murdoc
2x Tag Team Champion as Freddy Osborne
1x Rising Star Champion as RGP
FIRST 2x Light Heavyweight Champion as Billy Weaver
1x Light Heavyweight Champion as Bryce Hurt
Main Event Star!





Posts

: 3835


Join date

: 2015-09-19


Age

: 22


Location

: Hell


Humor

: Tunnel Snakes Rule



_________________
"I am the one thing in life. I can control. I am inimitable. I am an original"


Jay Davis: 2x Light Heavyweight Champion
Jaquan Shay:2x Anarchy Champion
Guri Sukonov: 1x International Champion, 1x Alpha World Champion
Rey Furioso: 1x Rising Star Champion
Charlie Garfield:
Davina Blair:1x Women's Intercontinental Champion



Charlie Garfield is a god among men.

702 is better than any single one of us
Main Event Star!





Posts

: 1243


Join date

: 2016-07-18


Age

: 17


Location

: New York, Sahn!!


Humor

: Hellish




_________________
Luther Thunder: 1x European Champion
Rashad Rockwell:1x Tag Team Champion with Kidd Campbell
Elijah Stewart: 1x Tag Champion with DJ Moore, 2x Alpha World Champion, 2018 Match of the Year, 2018 Attire of the Year, 2018 Face of the Year
Jimmaurie Williams:  2x CMV International Champion. Debut Episode 109.
Parker: 1x European Champion
Anthony Brown: 1x Television Champion
Miles Kelly: 1x Longest Reigning Rising Star Champion
Main Event Star!





Posts

: 3543


Join date

: 2015-08-18


Age

: 16


Location

: Near Earth


Humor

: South Park



This was just to spice up the main event of the night. You can make a backstage promo tho taking about the match
_________________
Accomplishments :

2019 Heel of the Year as KLIQ (Bob Luger)
2019 Feud of the Year with Schmidty vs Johnny Sampson
2018 Heel of the Year as Schmidty
2018 Newcomer of the Year as Schmidty
2018 Face of the Year as Bob Luger
2018 Promoer of the Year
1x European Champion as Schmidty
2x United States Champion as Schmidty
1x Undisputed Champion as Schmidty
FIRST 2x Alpha World Champion as Bob Luger
1x Tag Team Champion as Murdoc
2x Tag Team Champion as Freddy Osborne
1x Rising Star Champion as RGP
FIRST 2x Light Heavyweight Champion as Billy Weaver
1x Light Heavyweight Champion as Bryce Hurt
Main Event Star!





Posts

: 3835


Join date

: 2015-09-19


Age

: 22


Location

: Hell


Humor

: Tunnel Snakes Rule




---
Permissions in this forum:
You
cannot
reply to topics in this forum