Fusion & Genesis PPV List!
-Battlescars
-Anarchy Rulz
-Retaliation
-Deathwish
-Requiem
-Exodus
-Validation
-Sacrifice
-CyberSlam
-Dark Carnival
-Point Break
-Regicide
-Wild Card
-Absolution
-Emergence
-Home Coming
-Cause & Effect
-Final Stand
-Purgatory
-Ascendance
Quick Links!
Dashing's Stuff!
Cop's Stuff!
CMV Network!
Social Media!
Site Threads!

Quantum is viewed reclining properly in a fine chair with a tad bit of coffee in one hand, and a breakfast biscuit in the other, as he relaxes before a midnight fireplace.

He turns the hand holding the coffee to check The Time, and and the second the liquid begins to pour Quantum is always quick enough to catch the spill with the biscuit.

He's not ruining that new suit.

He notices the camera and straightens up, "Ahem... Uhh... Alexa, what year is it?"

She breaks off into a mechanical and maniacal laugh.

"That's what I thought...." Quantum examines his breakfast. "There once was a Time where I thought... 'hey, if you can't stand up in 10 seconds to get back in the ring, then you shouldn't be qualified to stand... in the ring with me. That thought came once again just a couple weeks ago. I think.
But also, then, as time would tell, I would suffer the very same fate due to the hands of the one who can't tell time. You see...."

Quantum pulls a corncob pipe outta nowhere and with an exaggerated draw blows smoke rings into the well-lit fire. The smoke dissipates quickly but the oxygen builds the everlasting flame.

"You know why I like it, here? Where I live in this comphy cabin in my own space and time? There's no Time Change where I'm at. The rest of Y'all over here like, 'Ohhh, (Milking-Tit-Motion) I don't know what time it is... should i lose an hour? Gain an hour? OhhhHoNoo... why.. why you always do this to me...nooooo'. (Keeps Milking-Tit-Motion)
'Ohhnioo, how do I change the clock in my car?! NOOOO why can't you just update like my phooooonnnnnnoooooo...'
(Finishes Milking-Motion)
That's why I like it Arizona... don't have to deal with you morons. Yea, you thought I was gonna go Time Traveler thing but really.. its a geography thing. See what I did There? "

"I say we forget about the past, and honestly let's go ahead and forget about the future. Let's not even focus on the present....

I want you to just count to 10. If you find that there might be a second you couldn't get there, just don't try.So... Bryan Sanders, would you care to face me in a Last Man Standing match? I got your 10 seconds hiding right here in my pocket....

He reaches into his jacket pocket to reveal a second biscuit. Quantum reaches over to the confeve table and dips both biscuits in the gravy. "see what I did there?"
Main Event Star!





Posts

: 776


Join date

: 2015-03-27



I see what you did there, not many will, but i do xD
_________________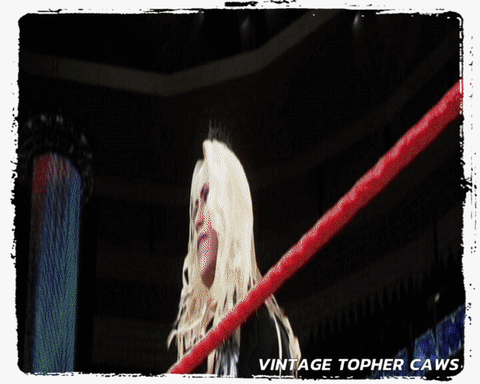 Main Event Star!





Posts

: 4962


Join date

: 2015-12-11


Age

: 99


Location

: (NEAR)... Leeds, England


Humor

: yes :D




---
Permissions in this forum:
You
cannot
reply to topics in this forum