Fusion & Genesis PPV List!
-Battlescars
-Anarchy Rulz
-Retaliation
-Deathwish
-Requiem
-Exodus
-Validation
-Sacrifice
-CyberSlam
-Dark Carnival
-Point Break
-Regicide
-Wild Card
-Absolution
-Emergence
-Home Coming
-Cause & Effect
-Final Stand
-Purgatory
Quick Links!
Dashing's Stuff!
Cop's Stuff!
CMV Network!
Social Media!
Site Threads!

Omega Lee's presence was felt immediately as the cameras came alive backstage after picking up a decisive win over PJ Moon camera crew capturing him resting in a chair, arms across chest, legs crossed as his sight was not set on the camera, instead  he seemed unbothered. Camera slightly zoomed in on his face.

Omega Lee
It's funny how when you make a lot of progress in your career, get some years in, how folks think of you. They either claim you're too much of a flash i the pan to hang with the new crowd or throw that phrase, "You just got lucky" at you square in the face with a shit eating smirk. It's hilarious to hear because you know that IF they even make it half as long in this industry, they are going to get the same treatment, possibly even worse. I never let it worry me. I'm young, black, and talented, still got plenty of tread left. 2016 was when it all began. Two years in this shit and yet get credited with being "flash in the pan" ,yeah okay..... How is that even possible? Some go half their time in this industry doing nothing and they somewhere along the line scratch a little bit of luck and think they are the shit when really they are just still shit. To each's own though, again I worry none. I'm no entity to this company or to this industry. I haven't earned that label yet. Currently better choices than me to carry that special label as an Entity. Sure, I've gotten the accolades, but I still have to act like I got nothing. Humbled. I've been put through too many humbling moments in my career to get giddy at special tags like that. If you think that of me, then kind words but I see myself as something different. I always live with that of a different, yet a dying breed. I have a different style, different taste, different heart, it doesn't act like everyone else's heart. It pumps differently. Cole Savage groomed a piece of shit into a mold of a beauty. No one gave me a chance but him. No one saw me as one to succeed, but I did. Paired up or on my own, I defied odds that were extravagantly high. I made folks eat their words and to this day, I..... continue that trend.....

Lee distracted as something off camera catches hit attention as he stands up from his seat
(Open to maurie)
_________________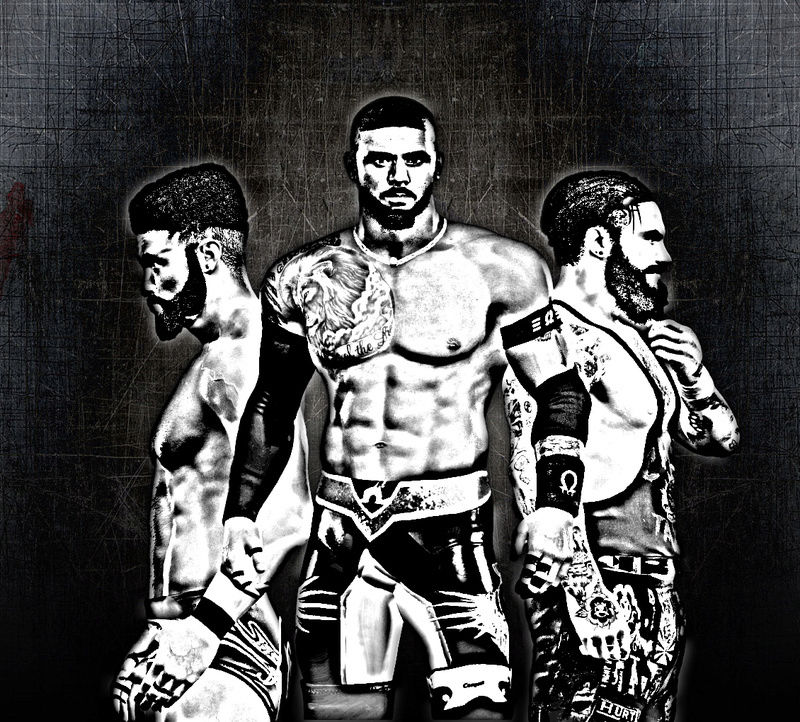 Main Event Star!





Posts

: 1040


Join date

: 2015-07-19


Age

: 21


Location

: Hopewell, Virginia





The crowd and Lee all turn to the ramp. Of all people, Maurice Fisher interrupts Omega Lee. Maurice isn't giving off his usual cocky smirk and deliberately annoying attitude.

Maurice
If I had a dime for every time someone like you came out here thinking that words would revive their career and keep them from being put on the release list this month, I'd be able to hire you a new English teacher because whatever fairy tale they told you must've been outdated. You think you overcame odds? You think that you've gotten what you've gotten alone? You weren't wrong when you said Cole Savage molded you. I won't deny the talent, but it's like the fire hasn't been in your eyes in ages. You just can't keep up. We don't settle for decent anymore, Lee. And you think you're different? I'm younger. I'm more talented. I may be 0.03% blacker too. The point I'm making is that you're easily replaceable. Take a minute to realize I have no accolades, but I present myself as nothing less than the BEST. Acting like you've done nothing has only turned you into more of a nothing. Lee, I'm not gonna say you're irrelevant. You're a household name. I'll never take that away from you, but how long will that hold up? I mean you aren't Light Heavyweight Champion, Omega Lee. You aren't Television Champion, Omega Lee. You aren't Global Champion, Omega Lee.

Maurice slowly walks down to the bottom of the ramp to make his point clear.

Maurice
I feel you've been a pro at being just... Omega Lee as of late.

A) Maurice Leaves and his theme plays.
B) Lee responds.



_________________
Luther Thunder: 1x European Champion
Rashad Rockwell:1x Tag Team Champion with Kidd Campbell
Elijah Stewart: 1x Tag Champion with DJ Moore, 2x Alpha World Champion, 2018 Match of the Year, 2018 Attire of the Year, 2018 Face of the Year
Jimmaurie Williams:  2x CMV International Champion. Debut Episode 109.
Parker: 1x European Champion
Anthony Brown: 1x Television Champion
Miles Kelly: 1x Longest Reigning Rising Star Champion


Main Event Star!





Posts

: 3510


Join date

: 2015-08-18


Age

: 15


Location

: Near Earth


Humor

: South Park



maurie we're backstage...
_________________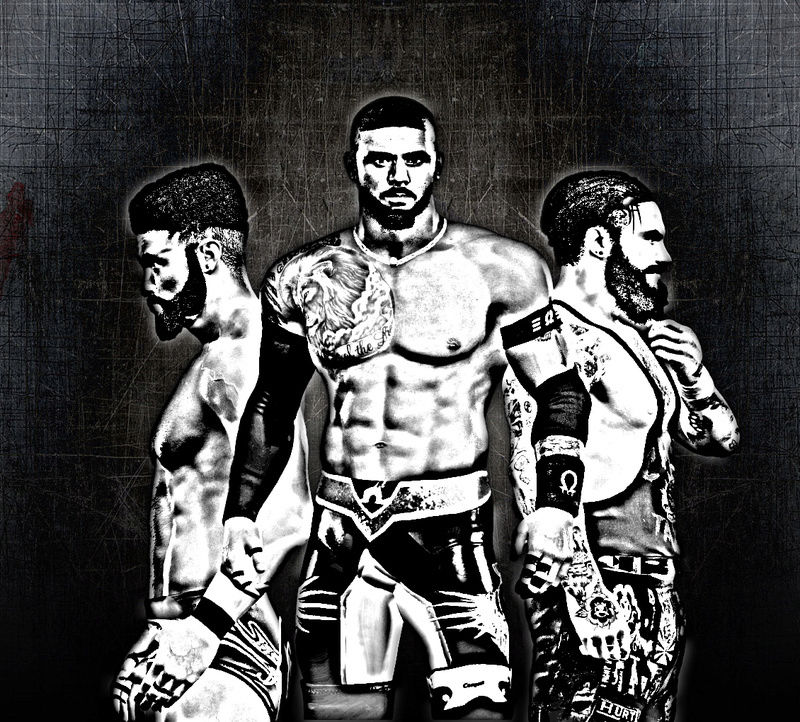 Main Event Star!





Posts

: 1040


Join date

: 2015-07-19


Age

: 21


Location

: Hopewell, Virginia




_________________
Luther Thunder: 1x European Champion
Rashad Rockwell:1x Tag Team Champion with Kidd Campbell
Elijah Stewart: 1x Tag Champion with DJ Moore, 2x Alpha World Champion, 2018 Match of the Year, 2018 Attire of the Year, 2018 Face of the Year
Jimmaurie Williams:  2x CMV International Champion. Debut Episode 109.
Parker: 1x European Champion
Anthony Brown: 1x Television Champion
Miles Kelly: 1x Longest Reigning Rising Star Champion


Main Event Star!





Posts

: 3510


Join date

: 2015-08-18


Age

: 15


Location

: Near Earth


Humor

: South Park



You did the promo as if we were in the ring when I said Lee's backstage
_________________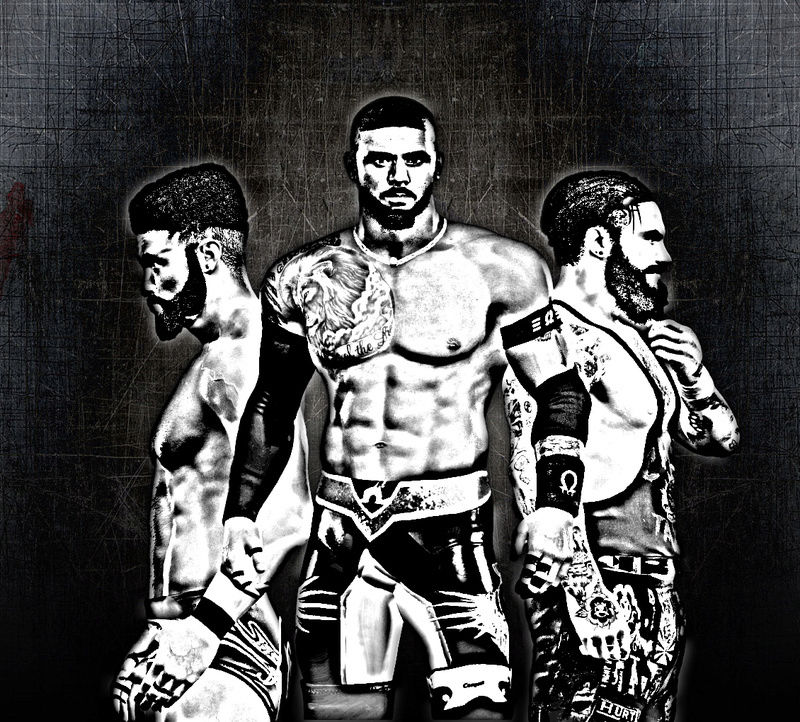 Main Event Star!





Posts

: 1040


Join date

: 2015-07-19


Age

: 21


Location

: Hopewell, Virginia



Lee clears his throat stopping MF3 in his place but he keeps his back turned towards Lee

Omega Lee
......You are apart of this "new era" that has made waves into Unmatched. Migrating from success on independent circuit crawling from out the woodworks to joining the big leagues with Unmatched, it's like going from College to the Pros. The pace is different, the noise is difficult, it takes time. You have been on and off. You've shown signs of greatness and then you've shown signs of those rookie mistakes many like myself had made. You're trying so hard to prove yourself against the top talent that you forget who you are at the moment in that ring. When you down and out, you panic to try and find your legs. You will be something in CMV, trust me. You're a promising star in the making even found yourself in a World Championship match. You have the opportunity to do what many haven't. You're either going to put your best on showcase or you will question yourself against your next opposition when you fall short seeing that it all coming to quickly. You work hard enough and cut your ego down, you may hold gold. You speak on about me and my former glory as if I didn't set a standard no matter how brief I had it set....

Lee laughs

Omega Lee
I look forward to seeing you in the ring Maurice. You got one chance to prove your worth in this company and setting your own standard, especially against the established. Gotta take this opportunity and push it to the limit. You want others to recognize you by name? Become champ. You want others to put some respect on your name? Face me after you become champ. I'm older of course I'm older but still top quality as I just wrestled circles against PJ Moon. I'm still in my prime years. I got plenty more folks to prove wrong. Got more gold that awaits me. You newbies will get your chance to shine ... after I'm fuckin old and decrepit!

Lee chucks a water bottle at back of MF3's head not taking kindly to his show of disrespect having his back towards him
_________________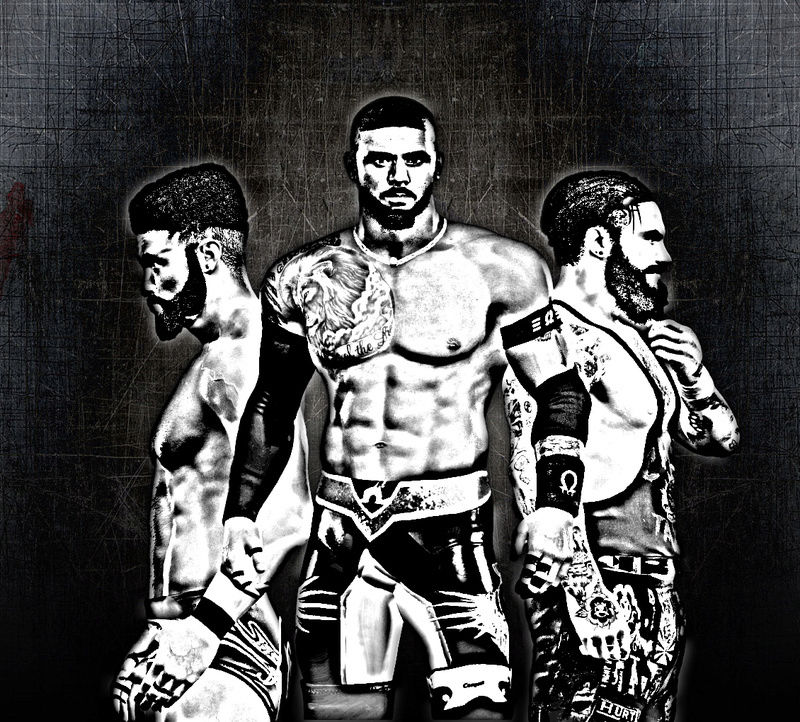 Main Event Star!





Posts

: 1040


Join date

: 2015-07-19


Age

: 21


Location

: Hopewell, Virginia




---
Permissions in this forum:
You
cannot
reply to topics in this forum