Fusion & Genesis PPV List!
-Battlescars
-Anarchy Rulz
-Retaliation
-Deathwish
-Requiem
-Exodus
-Validation
-Sacrifice
-CyberSlam
-Dark Carnival
-Point Break
-Regicide
-Wild Card
-Absolution
-Emergence
-Home Coming
-Cause & Effect
-Final Stand
-Purgatory
Quick Links!
Dashing's Stuff!
Cop's Stuff!
CMV Network!
Social Media!
Site Threads!

It's just after the co-main event on the latest UnMatched episode that the big tron suddenly lights up with the rare smiling face of one, Jamal Sadana. European champion, Simon Hancock, is the only one left ringside, the others having left to the back, The Sexbomb is as perplexed as all others when Jamal's laughter begins to echo throughout the arena.

The Savior
Ahhh, Simon, Simon, Simon ... You are as PATHETIC as the last "man" who held that title ...

Hancock looks a tad bit miffed at that insult, he just fought tooth and nail to capture his prize inside of the career-changing Elimination Chamber, and now he's being mocked?

The Savior
You sniveling, utter-waste of space, putrid, man-child, insignificant, WORM!

The crowd might not like Sadana, but many are getting a giggle out of his slamming of the European champion, of course, Simon himself finding it far from laughable.

The Savior
I'm sure that you all heard that tonight, a NEW contender for the CMV European championship would be named ... One who is deserving of holding that title, and not this ingrate nor that false King who clung onto it before him ... I have FINALLY been given what should have been mine the very first day that I stepped foot into that ring here on UnMatched ... And at Showdown next Sunday, I will pry that championship from your lifeless, desecrated corpse if it's the last thing that I do ... And no longer will anyone in the back or any of these mindless sheep in the universe be able to deny MY greatness and TRUE power! You will all be SAVED!!!

Jamal once again begins to laugh hauntingly, Hancock clutching onto his belt as he knows that this will be a huge test for him, defending the title against the unbeaten, Sadana, the show fading to commercial on The Savior's joyous face ...
(Open to Tops to reply in an interview or whatever)
_________________
1x CMV Anarchy champion
1x CMV Tag Team champion
Bludgeon
1x Mr. Money in The Bank, 2x World Heavyweight Champion, 1x United States champion, 2x CMV World Tag Team champion, Glammy award for Feud of the Year, Glammy award for Tag Team of the Year (W/Borton), 2x Glammy Award for Heel of the Year
Xander Slate
HOW WAS HE NOT A WORLD CHAMPION!?
Admin





Posts

: 5507


Join date

: 2015-03-08


Age

: 21


Location

: The Hood


Humor

: Knock knock!



We are back from  commercial break, The SexBomb Simon Hancock is still  in the ring as   CMV interviewer Lisa Evans joins him...


Lisa : Sim...

Simon : MMMMM i see you can't keep away from the Sex God that is Simon Hancock.

Lisa : Ew what? ..No..... I'm here to get your thoughts on Jamal Sadana's comments.

Simon : Simon says SHHHHHHHHHHHHHH.

The fans begin booing as the dirtiest player in all of CMV continues.

Simon : Jamal listen real carefully, SHHHHHHHHHHHHHHHH.. No one here came to listen to you mumble about whatever the hell you was on about, They came to see the Sexiest CMV European Champion of all time, just look at the belt as it wraps around my smooth, sexy abs.... Hold the mic babe.

Simon gives the mic to Lisa as he starts gyrating his hips. Then takes the mic back.

Simon : Now that was Sexay.

The fans start booing once again.

Simon : Hey!!! Don't start, it's not my fault all you f@t, lazy so called Americans don't exercise, and eating  McDs aint a workout.......... Look at me, I'm from Venice Beach, California, A true American, I'm that good that not even the good old United States can keep me down and that's why i've taken over Europe.

The fans erupt with boos and an ASSHOLE chant starts...

Simon : Keep it up and you'll never see me and my sexy body in this dump of a city ever again.

The fans cheer at the thought of that..

Simon : No no, that wouldn't be fair to the ladies.

The fans once again boo....and now Rude Rooster chants begin.

Simon : Fine,  i see how it is.... Well,  i'll guess i'll have to show each and everyone of you f@t disgusting slobs and especially you Jamal that at ShowDown your little win streak means nothing, no more hand picked jobbers by management..... Jamal, after our match  at ShowDown, you'll be ShownUp by the SexBomb himself, then we`ll see who's laughing when you're back driving Taxi's for these f@t bastards.
-----
ps hate you for censoring the word f a t....  read promo again and read the word f@t as fucking hot...... good job, i checked promo on preview lol.
_________________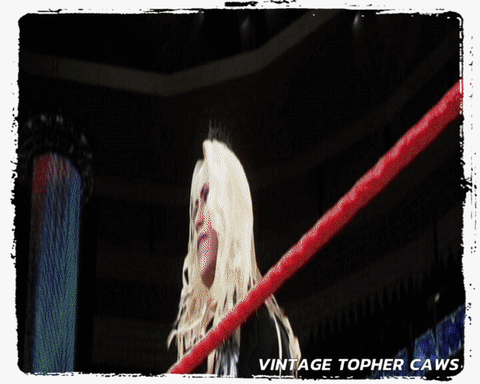 Main Event Star!





Posts

: 4811


Join date

: 2015-12-11


Age

: 99


Location

: (NEAR)... Leeds, England


Humor

: yes :D



Good stuff you fucking hot S.O.B's
_________________
Matthew wrote: Hayden is so much better than Schmidty in every way.
Admin





Posts

: 7084


Join date

: 2015-03-09


Age

: 21


Location

: MizTV


Humor

: Making Sons uncomfortable




---
Permissions in this forum:
You
cannot
reply to topics in this forum