Fusion & Genesis PPV List!
-Battlescars
-Anarchy Rulz
-Retaliation
-Deathwish
-Requiem
-Exodus
-Validation
-Sacrifice
-CyberSlam
-Dark Carnival
-Point Break
-Regicide
-Wild Card
-Absolution
-Emergence
-Home Coming
-Cause & Effect
-Final Stand
-Purgatory
Quick Links!
Dashing's Stuff!
Cop's Stuff!
CMV Network!
Social Media!
Site Threads!

The sexiest theme in all of CMV hits the P.A system and out comes the one and only sexbomb Simon Hancock. The fans boo and are already chanting Rude Rooster, Simon smiles and climbs into the ring unfastens his newly won CMV European Title, gives it a cheeky kiss and raises it high in the air…

Simon : Simon says SHHHHHHHHHHHHHHHHHhhhhhhhhhhhh

But this just makes them louder…

Simon :  HAHAHA….. That's ok…. You can sit there, cuz lets face it, y`awl too f@t to stand up….. But nothing you can chant will ruin my sexy day.

Fans : Asshole….Asshole…..Asshole

Simon : Yes it's what all you use to talk out of, cuz  lets face it y`awl talk shit….Just like all those losers back there. Especially those five that shared the elimination chamber with me a few nights ago…..  You see I went into UnChained wondering who I should add to my ppv attire…. Then it dawned on me I have 6 squares 3 on each side…. I could have everyone participating but then I realized they aint worthy, they'd have no chance of winning so why bother… So I added the Sexiest man alive on my tights, that being me.

But what an Elimination Chamber right…..The returning Glock, long time vet Aaron Waite, new guy Sinister…. But it came down to the 3 original NGW superstars The champ at the time and that thing called 10EL or whatever… You see I made NGW, everyone tuned in to see me but  the owner down there couldn't book a decent card if it bit him on the ass, and soon that piece of garbage left, well quit because lets face he had no idea what he was doing, the idiot signed freaking ManWolf for fuck sake….Jesus it was no surprise that NGW failed so hard…. You see I was promised a spot in the triple threat match to crown the 1st ever NGW Champion, but the moron changed it and put me against The Witch Doctor….  So King became the Champ by default because they held me down…. Then there was 10EL beat him already, he's a joke, so he had no chance to amounting to anything but to try and copy me, he wishes he was me but he`ll always be second best….or third….or fourth….hell he's so down on the totem pole that I can barely see him. But enough of those scrubs…. It's all about me, The era of Sexy…The Europeans can finally look up to a real man….

Now It's time to celebrate..

So without further ado…. Bring out my sextourage…..

Beautiful woman after beautiful walk down the isle and surround the SexBomb as they fondle and grope the new  European Champ..
_________________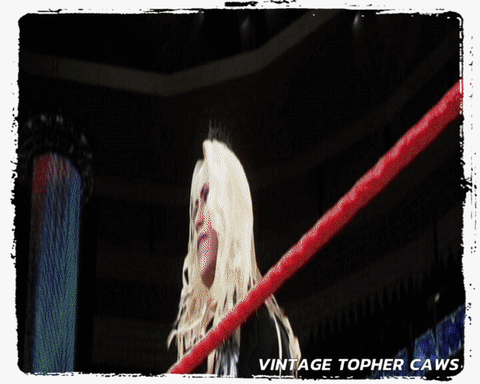 Main Event Star!





Posts

: 4813


Join date

: 2015-12-11


Age

: 99


Location

: (NEAR)... Leeds, England


Humor

: yes :D




---
Permissions in this forum:
You
cannot
reply to topics in this forum