Fusion & Genesis PPV List!
-Battlescars
-Anarchy Rulz
-Retaliation
-Deathwish
-Requiem
-Exodus
-Validation
-Sacrifice
-CyberSlam
-Dark Carnival
-Point Break
-Regicide
-Wild Card
-Absolution
-Emergence
-Home Coming
-Cause & Effect
-Final Stand
-Purgatory
Quick Links!
Dashing's Stuff!
Cop's Stuff!
CMV Network!
Social Media!
Site Threads!

The pyro explodes around the arena as the fallout episode of UnMatched gets underway, the crowd are up on their feet knowing they are in for a big one tonight with there only being two weeks until the next UnMatched Pay Per View, Showdown. The camera pans around this packed arena as the show is about to get underway!

Mr Gnashtastic:
Welcome ladies and gentlemen to episode seventy three! What a show we had at UnChained, EVERY TITLE apart from the CMV Tag Team Championships Changed hands! That's right, we have a new World Champion in DSD, a new Global Champion in Ricky Spanish, a new Television Champion in Parker and a new European Champion in Simon Hancock! What a night it was and I absolutely cannot wait to see what goes on moving for---



Mr Gnastasitc:
Oh no....

And out he comes, the NEW CMV Global Champion, the belt strapped around his waist as he makes his way out from the back, a microphone already in his hands, the crowd layering the arena in boo's following the shenanigans Spanish pulled off at UnChained. Ricky Spanish, with a smug smile on his face, makes his way down the ramp towards the ring laughing in the faces of all the men and women of the crowd booing him. Ricky Spanish makes his way up the steps before stepping through the ropes and into the ring. With a microphone in hand Ricky wastes little time in his boasting of his Championship victory.

Ricky Spanish:
Take a look! AT THE NEW, CMV GLOBAL CHAMPION! Look at me people, listen to what I have been preaching, Ricky Spanish is the greatest Superstar to grace a CMV ring! I am untouchable! Unstoppable! Look at who I have beaten ALREADY this season. The former Global Champion Rage, a former Tag Team Champion, Don Bishop TWICE! The former CMV Global Champion, Sunshine TWICE! And the current CMV World Champion D'Angelo St. Daniels! If you didn't have faith in the words I preach before! You'd damn well better have now!

Before Ricky Spanish can continue speaking, the crowds boo-ing becomes overwhelming, chanting "You're a  phoney" over and over as Spanish simply shakes his head.

Ricky Spanish:
You're gonna boo?! You're gonna call me a phoney? Keep it up people! See what it gets you.

Spanish once again lowers the microphone to witness the crowds continued booing, Spanish lets out nothing but a sigh followed by a rolling of the eyes.

Ricky Spanish:
Well, I warned you!

Spanish clicks his fingers

Ricky Spanish:
GONE!

Spanish lets out a momentary chuckle before continuing on.

Ricky Spanish:
Now I know the question on each of your lips, why did I do what I did? Well, the answer is quite simple, Sunshine disrespected my honour! He left me high and dry against two other men! That is a disgusting break of the rules and should not be stood for. If Sunshine was going to stoop that low, I was going to get him back. You know what it says in the bible, it's one of the 10 Commandments of Ricky Spanish. "Thou shall not disrespect Ricky Spanish" well you know what happens when you break that Commandment? Thou shall kiss the rings of Spanish! I did what I had to do, and as wrestling's ONLY god. You will all bow to me and my brilliance. That's the problem when you hide your face and your true identity behind a mask, hiding away from the world under a piece of plastic, you become easily replaceable, Sunshine at UnChained I prove that you're nothing more than a mask, as the entire world was under the belief that the person in the ring with me was you! When in actuality as I'm sure you are all aware about by now. It was in fact not Sunshine! See that's your issue Sunny boy! Or is it Steve? It's Steve right. The issue is that you simply are nothing but a mask, nobody gives a damn about the man behind the mask, they come for the mask and that is all Steve. I proved that revelation this past Sunday when a man with a glaring red tattoo on his shoulder made his way down to the ring after I battered you backstage and nobody even NOTICED! I said you were easily replaceable Steve and not only did I replace you in that ring at UnChained I have now replaced you as the CMV Global Champion!

You want to know how I came up with my devious little plan?

Spanish pauses for a brief moment.

Ricky Spanish:
BECAUSE I'M RICKY SPANISH!

I've been saying for near enough two years! Nobody is as good as me, nobody is as smart as me, and nobody is as damn FINE as me. Don't get it twisted Sunshine, you got off easy. Unlike everybody else I've beaten, I didn't bring your whole world down. You see, after I won your belt. I was about to head on my way to the nearest airport, fly to wherever the hell you come from, and just like everybody else I've beaten, I was set to become your new daddy Steve! That's right! I was gonna find ole momma Sunshine! But you got lucky! You woke up and attacked me, ILLEGALLY! Outside of an official match. You made me miss my flight! You owe me money!

Now I know what you're gonna say, didn't I attack you first illegally? NO. IT AIN'T WRONG UNLESS YOU GET CAUGHT! You got caught, you attacked me midway through my celebration, like a slippery snake. Do you not have any honour Steve?! I guess I'm going to have to slap the honour out of you with the back of my hand. That's the only thing I regret about UnChained, I regret it wasn't you in the ring receiving my backhand. Becoming my bitch. So how about you come out here to this very ring and I'll give you it right here right now!
-Open to Aaron
_________________
Matthew wrote: Hayden is so much better than Schmidty in every way.
Admin





Posts

: 7084


Join date

: 2015-03-09


Age

: 21


Location

: MizTV


Humor

: Making Sons uncomfortable





The crowd erupts as the now 'former' CMV Global Champion, Sunshine, makes his way down to the ring.  Sunshine pauses on the stage, mic in hand and stares at the ring, looking through Spanish. At ringside, Sunshine still refuses to acknowledge Spanish, as he gets into the ring. Sunshine stares out into the crowd and begins to speak. Spanish just stares, getting slightly frustrated at him.

Sunshine : Last night I had my championship stolen from me by a rodent, a pretender, and an incompetent refereeeee. I'd laugh, but something's just not right. Sommmmmething is missing. MY GLOBAL CHAMPIONSHIP ISNT HERE. The idea from the rats mind was that last night was to prove that I am just a man in a mask. He couldn't be further from the truth... Everyone knows what I am capable of. I would have ended you and defeated you last night... The man on commentary knew that I wasn't across from the rat. But the referee didn't listen. All of you people...

The crowd cheers in acknowledgement

Sunshine : Knew it wasn't me. The only thing the rodent did successfully last night was prove to everyone that he is still the same. He is still not a man. He is a coward!

Ricky Spanish starts to become annoyed. He starts to shout at Sunshine. "IM RIGHT HERE! HUH BITCH! IM RIGHT HERE!"

Sunshine : He is a man that cries for attention and so desperately wants to prove he is the best without lifting a finger. Success isn't always about greatness. It's about consistency. Consistent hard work leads to success. Greatness will come and that is how you become a god in this business. Spanish will always be below everyone else. I did not loose my CMV Global Championship, and at CMV Showdown, I am getting it back.

Sunshine drops his microphone and goes to leave the ring. A pissed off Spanish goes to swing Sunshine around, only to receive a stiff right hand to the jaw. Causing Spanish too fall to the ground and crawl to the other side of the ring, clenching half of his face. Sunshine then exists the ring and proceeds to walk back up the ramp.
Open to hayden
_________________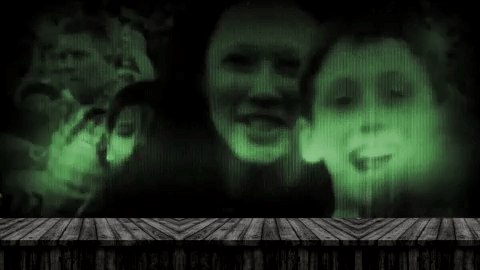 Data Resets : 1

Main Event Star!





Posts

: 1005


Join date

: 2015-03-10


Age

: 20


Location

: Australia


Humor

: Dark



As Sunshine walks up the ramp, Spanish scrambles too his feet, picking up a microphone as he recovers from the chinning he just received from Sunshine. Before Sunshine can make his way to the top of the ramp, he's forced to stop in his tracks, as he hears the jeers from Ricky Spanish in the ring, laughing at the masked man briefly before speaking into the microphone.

Ricky Spanish:
Oh no, no, no, no, no. NO STEVE! IF THAT EVEN IS YOUR NAME! You will not be getting a rematch at Showdown, at least, not like that anyway. Ya see. I might not have beaten you Steve, but I DID beat Sunshine last night, and beat him good I did. In fact, I beat him so damn fast I just don't feel interested by the match up with you again.

Sunshine, obviously not happy hearing this, turns around and begins to make his way back down to the ring.

Ricky Spanish:
See, it's like I've been saying Steve. The match was between myself and Sunshine, and quite frankly, Sunshine could be anybody in this arena that isn't too fucking hot to play the part. How do we know you're the same Sunshine you were when you were Undisputed Champion. Huh? Like I said, Sunshine is an entity, a mask. Anyone can be Sunshine, I can be Sunshine. You, behind that mask, you're just Steve.

Sunshine gets up onto the apron now, near enough in the ring. Spanish walks up to him, staring him in the eyes.

Ricky Spanish:
So Steve. How does it feel, knowing you'll never

ever

ever

ever

ever

ever

e---

Before Spanish can continue Sunshine shoves his forearm into Spanish's face sending him staggering backwards allowing Sunshine space to step back into the ring.

Ricky Spanish:
Oh I bet you enjoyed that? Huh bitch. Well let me tell you something there's NOTHING you can do or say that'll get me interested enough to sign the dotted line for a rematch. You're just... Not worth it. I'm sure Steve, I'm sure you're good enough. But Sunshine? Eh, been there, done that.

Spanish stops for a moment, looking up and down at Sunshine and talking to himself under his breath. His eyes widen as he comes to an epiphany. He raises his finger up into the air and talks into the microphone with glee.

Ricky Spanish:
A-HA!

You know what would interest me Sunshine.. That's right, not Steve, fuck Steve, he's a bit of a bitch. I'm talking to the MASK! Not the man behind it! You know what would grasp my interest "ha ha ha" as you put it. Put that little mask on the line, prove to the world that you aren't just a mask, by risking the chance of you having to take it off.

Spanish lowers his microphone, watching on as Sunshine thinks abut this decision.

Ricky Spanish:
Ha! Cat got your tongue? Well I'll give you some time to think about it. Until then, I have some important business to  attend to. I am a literal GOD you know? I have a bible and all.. Anyway. Toohoo.

Spanish goes to walk forward, but after taking a step, he remembers something.

Ricky Spanish:
Ah, what was I thinking. Where are my manners?

GONE

Spanish clicks his fingers and begins walking again. Only for Sunshine to stand in his way, Spanish tries to go around him but once again Sunshine blocks him. Spanish, a little frustrated pushes Sunshine out of the way, only to be grabbed by the former CMV Global Champion, turned around and hit with a CODEBREAKER! With Spanish down on the mat. Sunshine picks up the microphone.

Sunshine:
I accept.

Sunshine's theme hits the PA system once again when he drops the microphone and begins to make his way up the ramp while Spanish comes to in the ring. As Sunshine reaches the stage, Spanish once again calls out to him.

Ricky Spanish:
You broke the rules you bitch! I said GONE! DO YOU EVEN UNDERSTAND WHAT THAT MEANS.

Sunshine lets out a slight chuckle under the mask before heading through the curtain to the back, leaving Ricky Spanish in a hissy fit as the camera begins to fade to commercial break.
_________________
Matthew wrote: Hayden is so much better than Schmidty in every way.
Admin





Posts

: 7084


Join date

: 2015-03-09


Age

: 21


Location

: MizTV


Humor

: Making Sons uncomfortable



Ricky and Xander gonna have that Sunshine mask collection
_________________
1x CMV Anarchy champion
1x CMV Tag Team champion
Bludgeon
1x Mr. Money in The Bank, 2x World Heavyweight Champion, 1x United States champion, 2x CMV World Tag Team champion, Glammy award for Feud of the Year, Glammy award for Tag Team of the Year (W/Borton), 2x Glammy Award for Heel of the Year
Xander Slate
HOW WAS HE NOT A WORLD CHAMPION!?
Admin





Posts

: 5516


Join date

: 2015-03-08


Age

: 21


Location

: The Hood


Humor

: Knock knock!




---
Permissions in this forum:
You
cannot
reply to topics in this forum