Fusion & Genesis PPV List!
-Battlescars
-Anarchy Rulz
-Retaliation
-Deathwish
-Requiem
-Exodus
-Validation
-Sacrifice
-CyberSlam
-Dark Carnival
-Point Break
-Regicide
-Wild Card
-Absolution
-Emergence
-Home Coming
-Cause & Effect
-Final Stand
-Purgatory
Quick Links!
Dashing's Stuff!
Cop's Stuff!
CMV Network!
Social Media!
Site Threads!

CMV Presents UnChained Day Two (#324)  (CMV EXCLUSIVE)

Lisa Evans is walking down the hallway looking for someone to interview. Half way down, a door opens up. The former Global and Television Champion and member of Syndicate, Aaron Waite pops his head out from the doorway and tells Evans and her camera crew to come inside. They walk in and Aaron is pacing back and fourth.

Aaron Waite : Ok interview me. Now ask me questions c'mon!

Lisa Evans : Ahhh ok sure, how do you feel about coming up short in the...

Aaron Waite : HOW DO YOU THINK I FEEL YOU VANILLA MIDGET!? I Walked into that shit show of a structure and turned two people, two dominate people, into Muppets! Yeah, that's right Muppets! Why Muppets? Because they SHOVE THEIR OWN HANDS UP THEIR ASSES, DO A LITTLE DANCE, THE AUDIENCE EATS IT UP, THEY TAKE THEIR HANDS OUT AND OFFER US ALL SHIT! Like one of them wears a gas mask to hide the smell, so like he doesn't know whats really going on, the other guy left to fix it, but he's still shit. I had that damn match in the bag. IN THE BAG! But noooooo big bag Georgie Queen had to ruin it! He should be thanking the lord above that he caught me off guard! I would have made you SQUELLL. LIKE THE PIG YOU ARE!! oink oink OINK OINK!

Aaron pauses to catch his breathe. But before he can speak Cody Douglas enters the room. He stares at Aaron with a disappointed look on his face.

Aaron Waite : What? I need to vent. I am upset! I am hurt!

Douglas looks at him and tells him to stop. Waite sighs and follows him out of the room as the camera fades to black.

_________________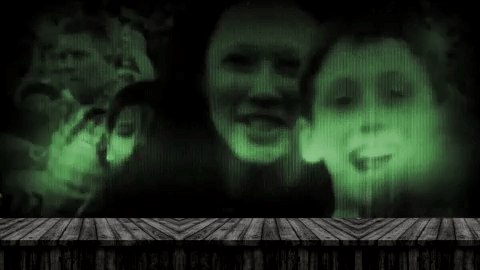 Data Resets : 1

Main Event Star!





Posts

: 1005


Join date

: 2015-03-10


Age

: 20


Location

: Australia


Humor

: Dark




---
Permissions in this forum:
You
cannot
reply to topics in this forum