Fusion & Genesis PPV List!
-Battlescars
-Anarchy Rulz
-Retaliation
-Deathwish
-Requiem
-Exodus
-Validation
-Sacrifice
-CyberSlam
-Dark Carnival
-Point Break
-Regicide
-Wild Card
-Absolution
-Emergence
-Home Coming
-Cause & Effect
-Final Stand
-Purgatory
-Ascendance
Quick Links!
Dashing's Stuff!
Cop's Stuff!
CMV Network!
Social Media!
Site Threads!

We kick off Ferocity's fall out show with none other than the CMV Woman's Undisputed Champion, The Queen of CMV Queen Quinn-Belle as her music hits the P.A system and the fans cheer and boo, but Quinn is too busy smiling, strutting and proudly displaying her CMV Championship… She enter the ring as pyros go off,  she celebrates on the turnbuckes and then stands in the middle of the ring with mic in hand she waits patiently for the crowd to die down

Quinn : Is that the best you can do?

The fans cheer louder…..

Quinn : Well Cooper I hate to say I told you so…..But….I TOLD YOU SO!!!!!  Your weakness was you actually believed in your heart of hearts that me defeating you on the Grandest stage of them all, Implosion was a fluke, yet PPV after PPV, challenger after challenger, they all came knocking and what did I do…..I slammed the door shut in there faces but also there hopes, dreams and any chance of becoming the CMV Woman's Undisputed Champion were soon squashed. I could name a few, but you know the list already, they all talked a good game, they all overlooked me and look where it got them, flat on there backs either tapping like the bitches they are or for the 1.2..3 count…. There's a reason why I'm the ONLY true Queen in CMV and this right here resting on my shoulder solidifies me as the best Woman's Champion in the history of CMV, No one has the resumé. that I have accumulated and at UnChained I shut the mouth of one Morgan Cooper once and for all and like I said she just can't win the big one against me and now she's just another statistic on my beautiful resumé,

Enough of Cooper though, as you can see I'm missing someone…..Not just someone though….My bestie Willow Nightling isn't here tonight due to an injury she suffered from Miss Money in the Bank, Kristen Page as she used her illegal running knee strike, now she has to wear a brace to hold her jaw from falling off. Page, you hurt my friend, you pay. I don't care if you hold some briefcase, what you did to Willow is unforgivable in-fact  your running knee strike should be banned, but Laura Sampson is too busy trying to screw me out of my title instead of doing her god damn job…. Well times ticking Laura, just you wait, your days are numbered.

The fans begin chanting Jade….

Quinn : Speaking of…. Congratulations is in order….. Everyone give it up for Jade Divine, She was my 1st ever opponent in CMV but at UnChained she once again overcame the odds by winning another Chamber….. I remember the Chamber over a year or so ago we were the last two standing and you got the best of me, just like you did at Ascendance for the Woman's title when we were on Fusion…. Even though  a week or so later I pinned you in a non title match, but I was never given my rightful rematch…. They dropped the ball Quinn/Divine the Ascendance rematch could have been huge, we stole the show on the grandest stage of them all…. And what did they do….. They did nothing, no one can remember who you faced next, when it should have been me…. We are the only two woman in history to win the Woman's Mini Royal Rumbles. Our careers have mirror imaged to a degree, we've stood side by side like just the other month when you returned with Lexin as my Tag Team partners to destroy No Morality, but good friends, make better enemies and we have had many battles from singles to tag matches, whether your brother Paul was in your corner and Ziegler was in mine, I remember the boys getting involved, boys will be boys I guess….Well Ziegler is all man, but that's another story.
Then Ferocity was born and our paths went separate ways…. Mine went up….and yours went down….. Month after month I beat the best of the best, whether it be Cassie, Fury, Cooper, Page, and someone you've never even faced the so called Best ever in Jade Dynamite….Well I put then all down and as you can see, I'm still the CMV Woman's Undisputed Champion something you've never held…..While you, you became Sushi-X  and simply vanished, gone but not forgotten, There was always that one person on everyone's lips, and that's you… Well at Oblivion we rekindle an old rivalry, Jade Divine Vs Quinn-Belle one more time, but I'm not the young, naïve little girl I was when I first started, I've grown, days of the botches are gone, now it's about this…..This right here, The CMV Woman's Undisputed Championship, but I want you at your best, get in all the ring action you can, all the warm ups, because come Oblivion I right a wrong and avenge my Ascendance loss.
open to snowbell
_________________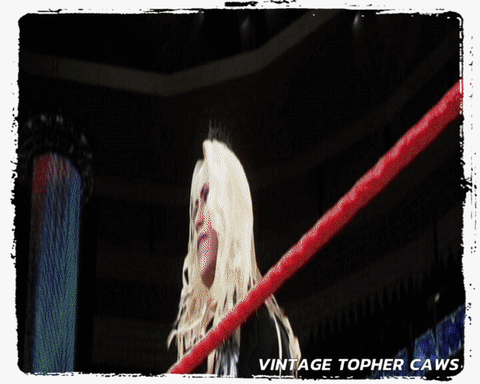 Main Event Star!





Posts

: 4971


Join date

: 2015-12-11


Age

: 99


Location

: (NEAR)... Leeds, England


Humor

: yes :D





 The Greek God, The Dream, Sam freaking Valentine struts out onto the stage from the gorilla position. Adorned in jewelry.   Shiny Diamonds and platinum.  His necklesses and rings blinding those fans who were unlucky enough to look directly at them. A big smile runs across his lips as he smacks on gum.  His aviators saving his own eyes from the light reflecting from his gold and ice.  The crowed begins to boo loudly expressing their displeasure in Sam Valentine coming out on stage instead of Jade.  Sam looks over the crowed, raises his arms up, tilts his head back and basks in the boos.  It has been a while since Sam has been in front of the fans and he is eating it up.  He lowers his arms and looks down onto Quinn in disgust.  

 Are you really naive enough to compare yourself to Jade Divine?  Do you really think your acomplishments in any way, shape, or form, equal to the brilliance and astonishing feats that have been performed night after night by the...single... greatest... female wrestler to ever step into the ring?  

  Sam begins to pace back and forth  

  Quinn you need to go get your head checked out.  Seek some help.  Your delusions of grandeur is actually quiet disgusting.  Its unbecoming of a champion.  You are not fit for that belt or the title of champion.  

 Sam stops and turns toward the ring.  He begins forward down the ramp towards Belle    

  Jades career never went down.  Its only ever been at the apex and can only go higher.  You see the one thing Jade never wanted to do was quit.  She was forced to by an injury.  She could no longer wrestle for fear of perminant injury.  Upon further analisis it was concluded that the doctors miss diagnosed her.  She should have never been forced to quit in the first place because she is perfectly healthy.  Quinn can you imagine what would have been if she was allowed to stay and keep going.      

 Valentine stops mid ramp to allow her to contimplate before moving forward again  

  No I doubt you have.  I doubt you've ever looked past your own reflection.  Quinn your careers didnt mirror.  There was a stark contrast between the two of you. Jade the Champion and Quinn the Queen who would never have the throne.  Well that is until Jade was taken out of the picture. And now, with Jade having her second win in the Elmination Chamber you stand there trying to compare yourself to the GOAT.  

  Sam stops in front of the ring  

  You see Quinn, you still are that naive little girl.  Calling yourself the Queen, calling yourself the champ.  But deep down inside you are scared.  When Jade came out here to help you against No Morality it wasnt a feeling of relief that washed over you, no, that was fear.  Fear of the reality that your biggest threat to your crown has returned.  But, dont you worry your little head off Quinn.  Jade will of course give you your rematch to prove it wasn't a fluke.  To prove once again that there is a reason why she is the GOAT and why time after time with all odds stacked against her, she always comes out on top.  

(OPEN TO A-ARON)
_________________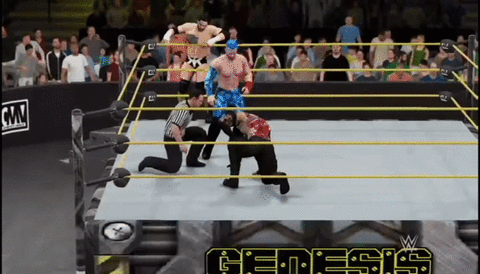 Main Event Star!





Posts

: 737


Join date

: 2015-04-06



Quinn looks at Sam with a pitiful look and begins to speak...

Quinn : Sorry....Who are you? ..... Who the  HELL are you???   Another part timer, Jesus Christ, do us all a favour and go home where you belong, you achieved absolutely nothing in CMV and are irrelevant. If Jade has something to say, then she can say it to my face because no one in this arena or the millions watching around the world care what you have to say, So do us all a favour and jog on to that little B-Show, you came from, win a match or two if that fails, go home and do some cleaning, cook a meal, do all the house work till your balls drop little man.
I mean what do you know about titles, only title you've held is BEING JADE'S BITCH!!!!

The fans point at Sam and chant Bitch, Bitch, Bitch

Quinn : See they know it....I know it..... Hell i bet even Jade knows it..... Did she send you out here like the bitch that you are.... I have no time for little bitches. BYE BITCH!!!

open to Aaron
_________________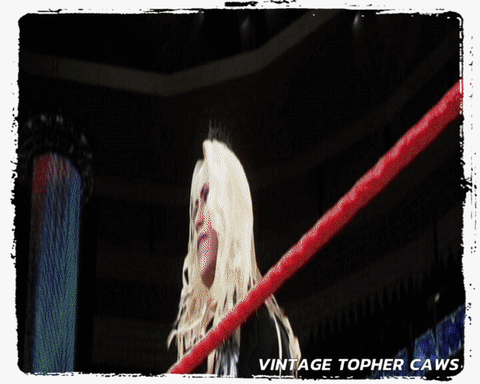 Main Event Star!





Posts

: 4971


Join date

: 2015-12-11


Age

: 99


Location

: (NEAR)... Leeds, England


Humor

: yes :D





The transmission ends and Kristen Page is now standing on the announce table on the outside of the ring. The crowd at first erupts thinking Kristen might cash-in. Even Quinn clenches her title. Kristen has her briefcase in one hand, and a microphone in the other. She just stares into the ring, right into the eyes of the champion and begins to speak.

Kristen Page : Nooooooobody cares about Miss Jade Divine. When she was gonneeee nobody cares hahahahaaaa, and its still all the same! What this is about. What thissss is! Is me and that title over this imbeciles shoulder. I have gone through Willow and now Quinn... I'm coming for you. Jade Divine is in the past and her days are gone, and soon Quinn... Yours will be gone too. I am sick and tired of your reign. Cooper tried and failed because she just isn't good enough. We have come too blows countless times, but it was ME who came out on top. Between us though, Quinn, I'ts going to be very one sided when I knee your face into oblivion hahahahhAHAHahahaha.

Kristen hops off the table and slowly enters the ring. Quinn grabs her belt tightly, and holds it as if shes about to attack Page with it. Page gets to her feat and holds the briefcase in the same way and the two are in a stand off. Valentine is still outside watching. Wanting them to attack each other. But before anything can happen-
open to Hayden
_________________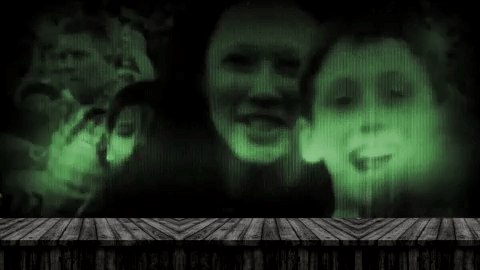 Data Resets : 1

Main Event Star!





Posts

: 1016


Join date

: 2015-03-10


Age

: 20


Location

: Australia


Humor

: Dark





The eyes of the women in the ring are diverted towards the stage, along with Sam Valentine slowly turns around to see Laura Sampson come out from the back, a microphone in her hands an a devious look upon her face as she glances at the two competitors in the ring. She makes her way past Sam Valentine rolling her eyes in utter disappointment. Now midway down the ramp her attention once again turns to those in the ring whose eyes remain fixated on the Ferocity General Manager as she makes her way up the steel steps before walking across the apron and stepping between the ropes and into the ring still looking as mischievous as ever, staring down the pair of Kristen Page and Quinn-Belle in the ring before her.

Laura Sampson:
Well well well. What do we have here. The bipolar Money in the Bank holder, the stuck up Champion who runs around as if she owns the place, when in actuality she's about to find out who's really in control, and....

Sampson once again rolls her eyes and lets out a sigh as she turns towards Sam Valentine who remains by himself at the top of the stage.

Laura Sampson:
The boyfriend of the #1 Contender who is so self entitled, she couldn't even be here tonight to do the talking for herself.

Sampson turns her attention back to those in the ring.

Laura Sampson:
Well I'm so glad I caught all of you out here tonight. You see, Quinn, firstly, a congratulations is in order. Well done, you surpassed an aging pitbull who is too old to learn any new tricks in the form of Megan Cooper this past Sunday at UnChained.I hope you're very proud of yourself.

Quinn's face lights up with a smug smile, a slight chuckle under her breath as she remembers her glorious victory over Megan Cooper just a few short days ago.

Laura Sampson:
You can wipe that smug smile off of your face missy! You see, you might have gotten past Cooper, but as I continue to say, the house gets what the house wants and I want you to part ways with that Undisputed Women's Championship. I'm not going to stop Quinn, until you lose that belt, and when you DO lose it, don't think I'm going to give you a straight rematch clause, I already have a plan for that. You see I could just strip you, but, where's the fun in that, sure it might take longer to retrieve that belt from your old, worn out hands. But to see the look on your face when the odds stacked against you finally become too much is what I want to see most. You crossed me Quinn, and for that, your entire career on the Ferocity brand will change. See after I extract that belt from your position, I'm going to tear down Quillow, I'm going to make you all alone in a roster in which you have no friends. Because as you just mentioned, great friends make great enemies and well. I doubt Divine will be willing to come to your aid after the war the two of you will go through in four weeks time.

Which brings me to you Kristen. I absolutely must thank you for dealing with that coattail riding wench that is Willow Nightling, because with her out of the picture, broken jaw and all it free's up my time to deal with Quinn and my other enemies on a much more personal level.

You mentioned something moments ago Quinn, that you wanted to get your hands on Kristen Page for injuring your beloved friend and tag team partner. That you wanted to do to Kristen what she did to Willow, and well, that got me thinking. You're already scheduled to defend your Championship in four weeks time at Oblivion, so it's not as if you can compete in another match to get your revenge against Kristen Page, the revenge that you so desire. So, and I think you'll love this.

Laura Sampson pauses for a moment, Quinn's eyes widen as the realization of what Sampson is about to say slips into her mind. She glares at Laura through gritted teeth only to receive a smile in response from the Ferocity General Manager.

Laura Sampson:
Ah, It seems as if you've already figured it out. Quinn, lets tell the world what we're both thinking! At Oblivion, you'll be defending your CMV Women's Undisputed Championship match, against the winner of the Elimination Chamber, Jade Divine, AND! The current Money in the Bank holder Kristen Page!

Quinn turns to Kristen who is practically licking her lips at the thought of potentially becoming both the Women's Undisputed Champion and The Money in the Bank holder.

Laura Sampson:
Oh but not to forget! I wouldn't want to screw Miss Divine out of an opportunity now would I. Imagine how terrible it would be if Quinn or Kristen got pinned in that match, oh I couldn't let that happen to my Elimination Chamber winner could I? So, I'll announce it right now, that there will be no easy way out of this match Quinn, there'll be no sneaky submission for the decision. Because this Triple Threat CMV Women's Undisputed Championship Match, will be ELIMINATION! Last woman standing walks out with the gold! That's right Quinn, you'll have to pin or submit BOTH Jade Divine and Kristen Page to retain.

Oh don't think I didn't come prepared Quinn! You've retained in a triple threat match before, hitting the botchplex to Cassie Maverick while Cooper was on the outside of the ring, this time, if you do that, you'll still have to worry about the other competitor. I told you Quinn, this is my world, my show, and what I say rules, and I say, your time with the CMV Women's Undisputed Championship is coming to an end.

I am oh so looking forward to you sitting in the ring, helpless with no Championship around your waist, enjoy your final moments with the belt Quinn, it's been fun.



With that Laura drops the microphone leaving Quinn and Kristen in the ring, as she exits through the rope and begins to make her way up the ramp, the camera begins to fade to black, thus closing the segment.
_________________
Matthew wrote: Hayden is so much better than Schmidty in every way.
Admin





Posts

: 7119


Join date

: 2015-03-09


Age

: 21


Location

: MizTV


Humor

: Making Sons uncomfortable




---
Permissions in this forum:
You
cannot
reply to topics in this forum