Fusion & Genesis PPV List!
-Battlescars
-Anarchy Rulz
-Retaliation
-Deathwish
-Requiem
-Exodus
-Validation
-Sacrifice
-CyberSlam
-Dark Carnival
-Point Break
-Regicide
-Wild Card
-Absolution
-Emergence
-Home Coming
-Cause & Effect
-Final Stand
-Purgatory
Quick Links!
Dashing's Stuff!
Cop's Stuff!
CMV Network!
Social Media!
Site Threads!

Static

The scene opens distorted as ever, warped and twisted for our initial view. There's chair sat just like a throne, with a high back. At the side of the chair, to the right side was a small table with an ashtray with a cigar that was still smoking. Most would recognize the chair as the same chair Chet Taylor sat in before taking part in King of the Ring, where he let people know what his motives were, and what he was coming  to do. Stepping in from the side, he plopped back down in the chair again with a tossing his newly won Tag Team Championship on to the table. It was like he had just stepped out of the chair for a moment to do what he had done in the past and then sat right back down. As if he had gone to the fridge for a drink and returned, he began to speak.

Chet Taylor
Just weeks removed from my crowning achievement of becoming a three time tag team champion, and I'll say that again a THREE time tag team champion I'm still feeling on top of the world. It feels good, It feels egotistical almost. Sure we call ourselves stars because we all wish to shine the brightest in the ominous collection of thousands that perform just like us. Each one of those stars having their own life cycle as they sit accompanying the moon as nothing more than a backdrop in a picture to most. We all want to be the north star. The one high point in the sky that no matter your inferior knowledge of the celestial world you can point up and recognize that one star. Every tag team wants to be the brightest star. For most that would suffice.. Many people doubted us, many people expected us to fail, but we still came out as champions. We walked out of Contingency on top, so it would be hard for me not to feel this way. It would be strange not to feel like the momentum is back on our side. It was no longer than a year ago we were down in the dumps in this company forced to waste around at home miserable starving because we weren't wanted and were too rowdy for Miss Sampson but today we live...

It certainly wasn't easy, but the good ones don't come very easy. The matches that define you, shape you as a survivor, they don't come without a fight. I feel like we have all done nothing but fight since coming back. Since returning it's been all uphill for us even ole ugly duckling Aaron Waite has greatness in his vision although he's had his fair share of mishaps, but I'm not complaining. I'm not sitting here crying, I reflect on this because I'm proud. we've achieved a lot in spite of him bringing us down, and this new season was a perfect opportunity to accomplish so much more. A chance to show our stride as not only wrestlers, but survivors and an opportunity to dip back into a division I know well....this division is full of constellations of stars that people can point to, but soon they'll only be a distant memory. A bastardized story that someone remembers pieces of this time next year and tries to put together the puzzle like memory of what was it exactly that they accomplished. Fraudulent reigns? Or did they make it far enough to be a part of something? Regardless the end of those stories won't soon be forgotten. There will be one bright shining star that they all point to in comparison.

Chet rubs his title, clearly emphasizing his point. The message being sent directly to the division.

Chet Taylor
I know you're all rolling your eyes thinking "there goes Chet Taylor again, babbling about space or something. That Brooklyn idiot hasn't held anything but the titles where he has someone to rely on in this company and suddenly he thinks he's the hottest thing we got"

In a moment of brief protest he holds his finger up but pauses.

Chet Taylor
If that's the case, then you just don't get it. This isn't a story about a hipster scum and his international friends as their egos push down on the gas. It's about symbolism. Something you could all take a lesson in so that when you turn the camera on to shoot a promo you don't put us to sleep. You can be shooting stars. You can be big as planets. Those are great achievements within themselves. They each have their own stories. But none of you will be the sun of the CMV Tag Team division. When you didn't want us we stuck around,you tried to kill us we can't be killed like cockroaches and now we're holding your gold and I know it pains you all to see us with your gold and possibly with another on the way and we will shove it all in your face.....

The feed soon becomes distorted, the tracking off as the scene cuts to black.
_________________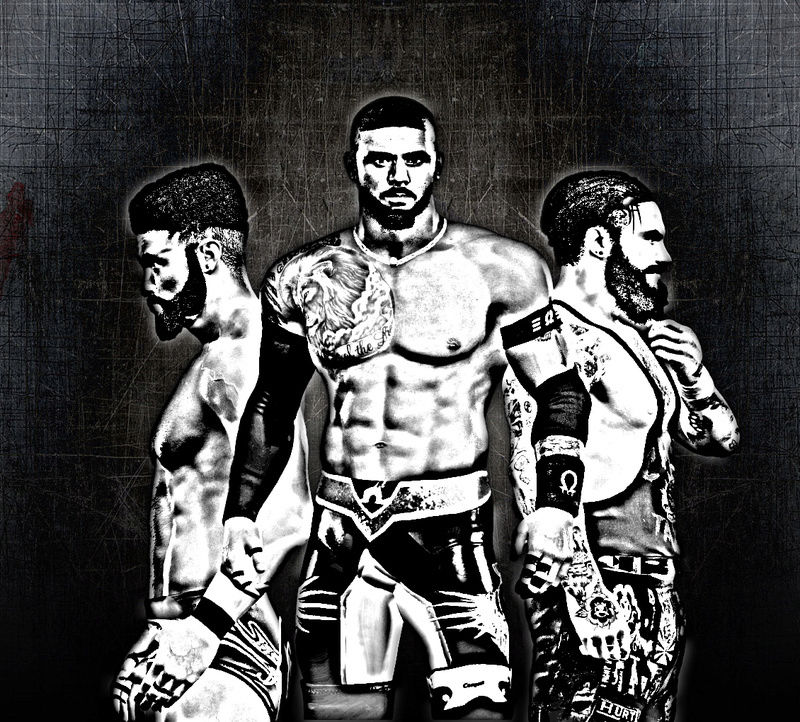 Main Event Star!





Posts

: 1040


Join date

: 2015-07-19


Age

: 21


Location

: Hopewell, Virginia




---
Permissions in this forum:
You
cannot
reply to topics in this forum