Fusion & Genesis PPV List!
-Battlescars
-Anarchy Rulz
-Retaliation
-Requiem
-Exodus
-CyberSlam
-Tag Team Cup
-Validation
-Dark Carnival
-Point Break
-Regicide
-Wild Card
-Absolution
-Emergence
-Home Coming
-Cause & Effect
-Final Resolution
-Purgatory
-Ascendance
Page 1 of 2 • 1, 2

Who do you think the BEST champion is on CMV Fusion right now?
Monday night Fusion: Episode 14!
LIVE from the Garrett Coliseum in Montgomery, Alabama!!!CyberSlam card thus far!
(Subject to change.)
-Troy Voodoo vs. King Anderson!
-Corporate Billy defends the CMV Light Heavyweight championship!
-#TrendingWorldwide (c) vs. ? ? ? for the CMV World Tag Team championship!
-Chet Taylor (c) vs. ? ? ? for the CMV Anarchy championship!
----- ----- ----- ----- -----
vs.
Even though it was Megan Cooper who had her hand raised on last week's show after beating Kristen Page, it was Sunshine's apprentice who had the last laugh. Once again she targeted Cooper on a personal level, this time bringing up the Vixen's deceased father. As hard as she tried to hold back her tears, Megan showed her weakness, and now it's time to see if Page will be able to capitalize on that.
Non-title matchWhat a party it was last week for #TrendingWorldwide and all of the TRUE Hipsters out there in the CMV universe, when Chet Taylor dethroned Randy Borton to become the NEW Anarchy champion! Now covered in gold, it may just be setting in that the most right swiped man on Tinder will be forced to pull double duty at CyberSlam, defending both the Anarchy title and he and Shanaz Andoni's World Tag Team titles. And with the power of course in the hands of the CMV fans, he has no idea who his opponents will be!
vs.
Tonight, JustIN Sane continues on his monster hunt, looking to slay yet another Goliath after dispatching Duo Maxwell last week. Triple H has ordered the longest reigning World champ of all time to prove that he still deserves to be the face of Fusion, and to do so, he must rid The Corporation of its problems. Maxwell may has be beaten last week, but I'd be hard-pressed, and you should be to, to believe that that'll be enough to keep him down . . .
vs.
Ringo Maxx showed us that he may still have something human left deep down inside of him, when he offered Dave Turner a sign of respect following their bout on last week's Fusion. But was it out of respect, or perhaps pity? Maybe it was a trap? We'll never find out, because Turner decided to spit in Maxx's face instead and slap away his hand, making it clear that things between them will never go back to the way they once were. Will the Technical Prodigy let things be and walk away from this dead-end friendship; or will he send the Austrian Death Machine a sign that he's far from done with him?
vs.
Non-title matchIn preparation for his match against King Anderson in three weeks time at CyberSlam, where either his championship, Anderson's World title, or perhaps even both of them, will be on the line, Troy Voodoo will be going one on one with Mr. Money in The Bank tonight, Randy Borton! Borton may have suffered a crushing defeat at the hands of Chet Taylor last week, losing possession of the Anarchy championship, but the Milkimaniac still has that contract in his grasp, the contract that grants him an Undisputed World title match whenever he feels like having one. Perhaps Borton will pay a visit to Voodoo at CyberSlam, if he manages to walk out as the NEW king of the mountain . . .
vs.
After a solid two month long losing streak, Hannibal, and even Mastah Fujin, have been on quite the tear as of late. But we'll see if that continues here tonight, when the headbutting enthusiast is faced with his biggest challenge yet, the demented Sunshine! How will Hannibal be able to headbutt Sunshine with that hard plastic mask that he's always wearing . . .?
vs.
In tonight's main event, it'll be the CMV Light Heavyweight champion, Corporate Billy, teaming up with the highly technical and mild-mannered, Wendell Grace, in an attempt to fulfill Triple H's orders of ridding Fusion of the beast known as Bison, while also taking down the Undisputed champ, King Anderson, a notch. It's an unlikely alliance for The Barbarian and the King of the Ring winner, but when you're faced with an unending army and defending your livelihood, you do what you gotta do to survive!
Last edited by Mr. Dashing on Sun Dec 27, 2015 9:07 am; edited 2 times in total
_________________
1x CMV Anarchy champion
1x CMV Tag Team champion
Bludgeon
1x Mr. Money in The Bank, 2x World Heavyweight Champion, 1x United States champion, Glammy award for Feud of the Year, Glammy Award for Heel of the Year
Xander Slate
_________________
Matthew wrote: Hayden is so much better than Schmidty in every way.
Admin





Posts

: 6106


Join date

: 2015-03-09


Age

: 20


Location

: MizTV


Humor

: Making Sons uncomfortable



show me dem cheeks of yours baby
_________________
Main Event Star!





Posts

: 2692


Join date

: 2015-05-13


Age

: 18


Location

: Ontario, Canada


Humor

: Dashing's jokes



When you concider Briggs a "champion". Lol!
_________________
IT'S TIME
Main Event Star!





Posts

: 2231


Join date

: 2015-08-29


Age

: 25


Location

: New York


Humor

: Slapstick



I feel like... Hannibal and sunshine should be friends.
_________________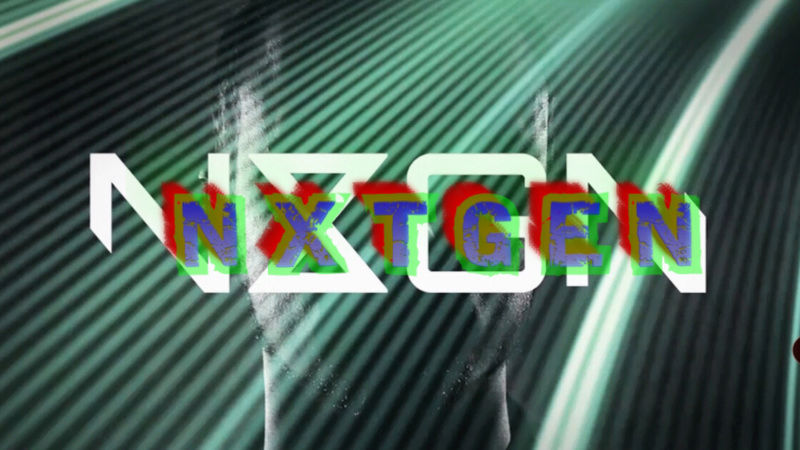 Main Event Star!





Posts

: 706


Join date

: 2015-03-27



I'll be live earlier than usual today, in about three hours or so.
_________________
1x CMV Anarchy champion
1x CMV Tag Team champion
Bludgeon
1x Mr. Money in The Bank, 2x World Heavyweight Champion, 1x United States champion, Glammy award for Feud of the Year, Glammy Award for Heel of the Year
Xander Slate
The Angelic Cyborg wrote:who's even gonna be home
Jesus is always home
Amen
my dick is always ready for fusion
_________________
Main Event Star!





Posts

: 2692


Join date

: 2015-05-13


Age

: 18


Location

: Ontario, Canada


Humor

: Dashing's jokes



Page 1 of 2 • 1, 2

---
Permissions in this forum:
You
cannot
reply to topics in this forum