Fusion & Genesis PPV List!
-Battlescars
-Anarchy Rulz
-Retaliation
-Deathwish
-Requiem
-Exodus
-Validation
-Sacrifice
-CyberSlam
-Dark Carnival
-Point Break
-Regicide
-Wild Card
-Absolution
-Emergence
-Home Coming
-Cause & Effect
-Final Stand
-Purgatory
-Ascendance
Quick Links!
Dashing's Stuff!
Cop's Stuff!
CMV Network!
Social Media!
Site Threads!

-There was a lot more to this, but the site was like nah, you've timed out and I had to re-write it with half the motivation, pls forgive-

The pyro hits as Validation goes live, one of the biggest Pay Per Views this season has begun and the crowd are up on their feet in excitement for what is sure to be one hell of a night. As the camera pans around the arena, not a single person remains seated, the excitement flowing through their veins as we are just moments away from the Validation opening match.

Mr Dashing:
What is up guys, Dashing here with Validation! The first dual Pay Per View of the season and oh boy what a card we have tonight, FOUR TITLE MATCHES! One of which, see's both the International and the Anarchy Title on the line against each other! Not only that, but we have not one, but TWO, STACKED, eight man tag team matches in store for you all tonight in what is sure to be one of the best nights in this companies history! Boy I cannot wai--



Before Dashing can continue his opening speech for tonights action, he's interrupted by the sound of the current CMV Undisputed Champions theme hitting the PA system, lifting the crowd further from their seats than what is thought to be humanly possible. This hometown crowd elated to see the Brit walk out with the grandest prize of them all. Hayden makes his way out from the back, the Undisputed Championship over his shoulder and a microphone in his hands. He begins to make his way down the ramp towards the ring, scaling the steel steps as he approaches before walking across the apron and stepping between the ropes into the ring. He lifts the Undisputed Championship off from his shoulders and raises it high for all the crowd here tonight in this packed 02 Arena to see, after several seconds pass he lowers it back to his shoulder and begins to speak into the microphone.

Hayden "Showtime" Kiteley:
It's been a very long time since I've been home in England, but boy is it good to be back,and look what I've brought back with me, this brand new CMV Undisputed Championship!

Hayden lifts the belt off of his shoulders once again, showing off the brand new CMV Undisputed Championship for the world to see, the London crowd let out a pop for Hayden, and he refrains from talking, allowing them to have their moment of appreciation.

Hayden "Showtime" Kiteley:
Tonight, I've got a gift for all of you here tonight, and hell everybody watching around the world too! So let me tell you all a little story real quick. About three years ago, there was this straight killer named Bison the barbarian, who was putting people down left right and center and then Bison thought hey, lets take a REAL challenge, and you know what happened? I had Bison tapping, I had this "Barbarian" physically, mentally quitting in my grasp. In tonight's match, It's gonna go the same way. I'm not afraid of Bison, I don't see the hype in his return, he's no more than a gatekeeper, a journeyman. He's always that guy who gets really close and then falls right back down to where he started. Tonight, live, from my hometown, it'll be no different. Just like every other match, it isn't a fight, it isn't a fair match up, it's a one sided beat down and I'll be swinging the hammer. It doesn't matter who they put in my way tonight, it just happened to be Bison, but it could have been anybody. Wouldn't have changed anything, I don't prepare for my opponents, I prepare for me, I prepare to make each match my match, make them play my game. They're just an unnamed faceless opponent in my eyes and this time it just so happened to be Bison. It is what it is, like I said it doesn't matter, each opponent is nothing but a stepping stone as I solidify myself as the greatest competitor of all time on the A SHOW.

Actually... Speaking of the A Show. I know what you're all thinking, you're all thinking of parting ways with your seats after my match, leaving before the Main Event, now don't get it twisted. Yes, I know it's a piss poor main event, with piss poor guys, on a piss poor brand. But trust me, stay for the Main Event, maybe something will happen, who knows. But what I can say is this. I'm out here now, repping the Fusion brand, we opening the show. Later on in the night, when I put Bison down like the old dog he is, we're going to take Match of the Night, and then don't go anywhere, because Genesis and it's gimmick match might be the Main Event, but Fusion will close the show. Just you wait and see.

The crowd begins to chant "Let's go Fusion" and "Genesis Sucks" obviously favouring the show where the most successful Brit in CMV history calls home here tonight.

Hayden "Showtime" Kiteley:
I won't lie to you, I don't watch Genesis, hell I don't watch Fusion, I don't watch UnMatched or Ferocity for that matter. I come here, I show up, I do what they tell me to do and I get paid. But what I can tell you, just because it's common knowledge, is that Genesis is where stars go when they can't keep up with the top guys anymore. Think about it people. Everybody who's been successful on Genesis, have they ever been successful on Fusion? And if so, I bet it's been a while since they were successful. It's just the way it is. That's why I am front and center on this poster, not this shambolic Main Event that can't draw a dime. That's why they need TWO Genesis Champions on the poster to even begin to balance out the hype. I might be on Fusion every Monday, but I'm the one carrying Genesis as far as the selling of this Pay Per View goes tonight. CMV has been on my shoulders since Day One, and we haven't found another guy who can lift this Company quite like me yet. In fact, we'll never find another guy with that capability. God made 7 Billion people on this earth, but there's only one Hayden Kiteley.

It's Showtime

Hayden drops the microphone in the center of the ring to a loud pop once again from the crowd. In his usual fashion he begins to make his way across the ring to every corner, where he climbs the ropes and holds his shiny new Undisputed Championship up high for this London crowd to see. After climbing the final corner and showing off his belt, he jumps down back into the ring and lays the belt over his shoulder once again. His theme hits the PA system once more and he exits the ring through the ropes, making his way down the steps and up the ramp towards the back to prepare for his highly anticipated contest tonight against the returning Bison. Leaving the crowd hyped and hot for the first match up of the evening.
_________________
Matthew wrote: Hayden is so much better than Schmidty in every way.
Admin





Posts

: 7118


Join date

: 2015-03-09


Age

: 21


Location

: MizTV


Humor

: Making Sons uncomfortable



Even with half motivation it's fire

_________________
Luther Thunder: 1x European Champion
Rashad Rockwell:1x Tag Team Champion with Kidd Campbell
Elijah Stewart: 1x Tag Champion with DJ Moore, 2x Alpha World Champion, 2018 Match of the Year, 2018 Attire of the Year, 2018 Face of the Year
Jimmaurie Williams:  2x CMV International Champion. Debut Episode 109.
Parker: 1x European Champion
Anthony Brown: 1x Television Champion
Miles Kelly: 1x Longest Reigning Rising Star Champion
Main Event Star!





Posts

: 3540


Join date

: 2015-08-18


Age

: 16


Location

: Near Earth


Humor

: South Park



thats why i never write promos on site, there a thing called wordpad, use it lol.
_________________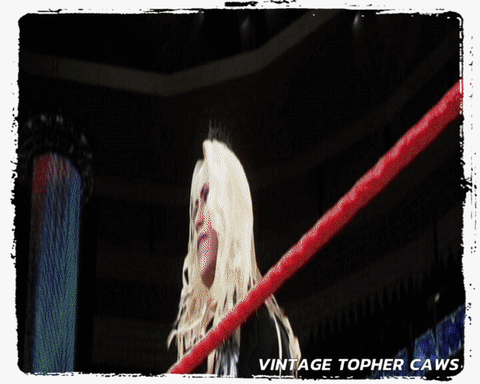 Main Event Star!





Posts

: 4971


Join date

: 2015-12-11


Age

: 99


Location

: (NEAR)... Leeds, England


Humor

: yes :D





Similar topics
---
Permissions in this forum:
You
cannot
reply to topics in this forum