Fusion & Genesis PPV List!
-Battlescars
-Anarchy Rulz
-Retaliation
-Deathwish
-Requiem
-Exodus
-Validation
-Sacrifice
-CyberSlam
-Dark Carnival
-Point Break
-Regicide
-Wild Card
-Absolution
-Emergence
-Home Coming
-Cause & Effect
-Final Stand
-Purgatory
Quick Links!
Dashing's Stuff!
Cop's Stuff!
CMV Network!
Social Media!
Site Threads!

As Monday Night Fusion episode 109 goes on there is a break in the action as we cut to the office of the general manager, Johnny Sampson as he works hard away at his desk on his laptop. You can tell whatever he's doing is extremely important due to the intense focus on his face, he's so focused in fact that he can't hear the knock on his door. A moment passes as instead of the door being knocked again, the knob simply twists and in walks Mr. Money in the Bank, Jacob Ziegler looking pretty peeved. He sees Johnny at his desk typing away and shakes his head, not saying a thing as the general manager still hasn't even noticed the Scotsman's presence. It isn't until Ziegler fully enters and sits on the chair in front of Johnny and the door clicks shut that Johnny finally realizes he's no longer alone. He looks up at Ziegler without saying anything and Ziegler tilts his head slightly, wondering what must have Johnny so engrossed to his laptop.

Jacob Ziegler
No no please continue.

Johnny Sampson
I've told you before to not just walk in here, why can't you just knock?

Jacob Ziegler
Well dumbarse if you paid even a little attention you'd find that I did knock.

Johnny Sampson
Oh… Then sorry, I was just-

Jacob Ziegler
No it's fine. I mean you're obviously extremely busy right? Doing a hell of a job lately. First bringing back Hayden, now Bison, giving them both immediate world title opportunities. Who's next huh? That's probably what you're doing just now right? Duo Maxwell? Paul Anderson? Justin Sane?

The audience back in the arena can be heard cheering for some of the legends just named and the thought of their return. Johnny lets out a sigh.

Johnny Sampson
Look Jacob-

Jacob Ziegler
No you look, this is a joke. Bison? Seriously!? You were spending weeks looking for an opponent for Hayden at Validation while the ideal opponent for that jackass was right in front of you. What, have you just not been watching the show? Him and I have going at each other for weeks, it was the obvious match up to book. Literally all you had to do was open your damn eyes and see it but no, now you've gone and brought back Bison and given him Hayden instead.

Johnny Sampson
You're right yeah, it was the obvious match to book and I would have had absolutely no problem at all booking it if it wasn't for the fact that since the beginning of this season you've simply not shown that you deserve to be in the main event picture. You've won 2 out of 10 matches this season. Regardless of your fan popularity and merchandise sales I can't reward you with a title shot until you start winning matches.

Jacob Ziegler
Who the hell said anything about a title shot? If I wanted a title shot I could have a title shot, anywhere and anytime I choose. I don't care about you giving me a damn title shot. Little boy Hayden has been insulting and undermining me and Quinn for weeks now and you're depriving me of the opportunity to shut his tiny little mouth.

And hey while we're talking about my win/loss record this season let's take a deeper dive into that shall we? Of all the matches I've lost, how many of them were fair 1 on 1 matches? In how many of them have I been pinned? I'll help you out since I'm certain you don't know. The answer to both of those is 1. I have lost 1 singles match this season and that was to Bannon who had to resort to a countout because he obviously couldn't beat me by regular means. I have been pinned once by Ryan Kent after him and Travis King took turns hitting me with absolutely everything they had because they knew that if they didn't, I'd have run them both over completely. Every single other match this season, I've not been involved in the result. There was always someone else taking the fall and costing me in the process. Most of the time the person doing that was Shane and hey wait, where is he now? Oh yeah, he's long since gone and I doubt he's coming back.

I have won my last 2 matches. In fact I have done more than win my last 2 matches, I have destroyed my opponents. I beat Willis Moon so bad he had a freaking mental breakdown. I beat Azreal so bad last week he tried to attack me after the match and then I beat him up some more. I deserve an opportunity to shut Hayden up.

Johnny Sampson
Look there's nothing I can do for you now, the contract has been signed, it's going to be Bison taking him on this Sunday.
Ziegler throws his hands up to his head and exhales aggravatingly.

Jacob Ziegler
You decision makes literally no sense! How can you really think that fucking Bison is higher than me in the pecking order. He's a charisma-less twat who failed to be relevant on Genesis. GENESIS. THE B SHOW. Now you've brought him over here and thrown him into the main event, you're ridiculous.

Johnny Sampson
What's done is done. You're going to have to deal with that. If you don't like it then feel free to take a long walk out of my office.

This catches Ziegler off guard, not expecting Johnny to react like this.

Johnny Sampson
I get that you're popular amongst the fans, losing you to UnMatched would be a huge blow to the brand. However I've spent the last year dealing with the likes of Schmidty and after than I am simply not going to be taking shit from you or anyone else anymore. If you have ideas for ways to help the show then fantastic, I'm always open minded to positive changes that can be made around here. But this is my show, not yours, the final say is mine and for now, I say that Bison and Hayden will be main eventing Validation and there is nothing more to say about that.

Ziegler sits silently for a moment with a stoic look on his face, letting Johnny's words sink in. Of course he wants things his way but he was also here during Schmidty's run of tyranny and hated it just as much as everyone else did. He doesn't want to become the next tyrant. He nods and lowers his voice, accepting Johnny's words.

Jacob Ziegler
Fine, no Hayden at Validation. Got it. So then who do I have?

Johnny Sampson
As of right now, you're not on the card.

Again Ziegler puts his head in his hands and tries to remain calm. Before having a chance to say anything about it Sampson continues.

Johnny Sampson
I'll try and find something, okay? No promises.

Jacob Ziegler
Alright fine. I still want to get my hands on Hayden.

Johnny Sampson
We just went over this, Hayden-

Jacob Ziegler
Not on Sunday. I get it, it's Bison's match. I don't need a pay per view match against him, I just want a match. It could be tonight, it could be next week, I don't care. I want Hayden.

Johnny Sampson
Hayden is busy tonight which you already know. As for next week, not gonna happen then either.

Jacob Ziegler
Why not?

Johnny Sampson
Do you realize how similar you and Hayden actually are? You're both talented, popular, egos bigger than any of you know what to do with. Hell, you have the same finishing maneuver for god sake. You're both top guys around here and having you both at each other's throats for absolutely no reason has done nothing but give me a headache. I bet neither of you really know why you hate each other so much. I think there's potential there for you both to actually get along and stop all the petty shit going on with you both. Next week you will be in the ring with Hayden but you will not be opponents.

Jacob Ziegler
Excuse me?

Johnny Sampson
You're going to be partners, think of it as a team building exercise. Maybe I'm wrong and you're both just supposed to tear each other apart, maybe that's what is best for Fusion, who knows. We're going to do it this way first. Neither of you have to like it, but it's what we're doing.

Jacob Ziegler
You can't-

Johnny Sampson
I can. Doesn't feel good being cut off does it? Now I am extremely busy, I have a ton of shit to deal with and you've just wasted a good 10 minutes that I could've spent doing other things. Leave.

Ziegler very visibly is trying not to raise his voice again and remain calm. He sits for a moment staring a hole through the table, trying not to look at Sampson. With his blood boiling, the Scotsman decides it's best to just do what Sampson says and he stands up and leaves the office. As the door closes behind him Johnny exhales and lets a smile slip, relieved that he actually stood up to Ziegler and didn't bend to his will. The segment ends as Johnny goes back to work on his laptop.
_________________
GT: Alveuss
PSN: Alveuss Z7
(I absolutely will not add you back)
Jacob Ziegler
- 2x Anarchy Champion, 1x Tag Team Champions (w/ Hayden), 1x Mr Money in the Bank
Riley Dixon
- 1x Women's Intercontinental Champion
Misc.
- 1x Light Heavyweight Champion (Rubik), 1x Newcomer of the Year (Jacob Ziegler), 0x Nominated Promoer of the Year
Main Event Star!





Posts

: 1454


Join date

: 2015-11-29


Age

: 22


Location

: Glasgow, Scotland



Quinn316 saiz kick his ass Ziegs, that Sampson guy hurt Quinn..... Get that sumbitch
_________________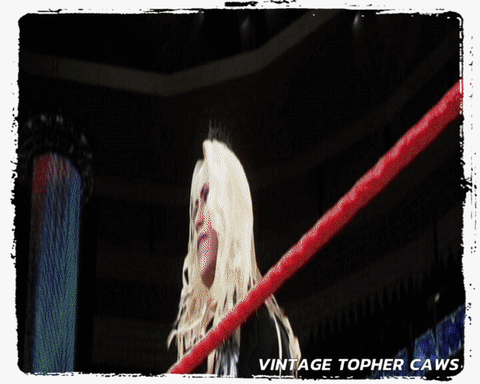 Main Event Star!





Posts

: 4811


Join date

: 2015-12-11


Age

: 99


Location

: (NEAR)... Leeds, England


Humor

: yes :D




---
Permissions in this forum:
You
cannot
reply to topics in this forum