Fusion & Genesis PPV List!
-Battlescars
-Anarchy Rulz
-Retaliation
-Deathwish
-Requiem
-Exodus
-Validation
-Sacrifice
-CyberSlam
-Dark Carnival
-Point Break
-Regicide
-Wild Card
-Absolution
-Emergence
-Home Coming
-Cause & Effect
-Final Stand
-Purgatory
-Ascendance
Quick Links!
Dashing's Stuff!
Cop's Stuff!
CMV Network!
Social Media!
Site Threads!
Page 1 of 4 • 1, 2, 3, 4


Which Championship should be offered as tribute in the Ultimate Sacrifice Match at Sacrifice
Previously on Fusion...



Live from Jacksonville, Florida
it's Monday Night Fusion!
#109 - Episode #413

\ - - - | - - - | - - - /

Match I - Singles Match
Rize Vs Billy Weaver

- - -

Match II - Triple Threat Match
J.T Fury Vs. Flashyy Vs Seth Royse

- - -

Match III - Tag Team Match
The ATL vs. Logan Hail & Miles Kelly

- - -

Match IV - Singles Match
Daemion Vs Bloody Justice

- - -

Match V - Triple Threat Match
Ryan Kent Vs Harvey Hastings Vs Hayden "Showtime" Kiteley

- - -

Match VI - Tag Team Championship Match
The Anarchists Vs Dance Party(c)

- - -

Match VII - Main Event - Triple Threat Match
Andrew Briggs Vs Travis King Vs Paul Divine

- - -

It's episode one hundred and nine of Monday Night Fusion Ladies and Gentlemen and what a card we have for you tonight, for this, the go home show before the first crossbrand PPV of the season between Fusion and Genesis this Sunday! Validation!

Kicking off tonights action, we have one half of the former CMV Tag Team Champions in action as RIZE looks to square up against the ever unpredictable Billy Weaver who'll be looking to pick up a win here tonight over a former tag team champion no less, looking to advance his position in the rankings. Moving on we see three of CMV's brightest new stars taking to the ring in Seth Royse, JT Fury and Flashyy, Flashyy being the more experienced inside a CMV ring should have him the favourite for this contest, but in a triple threat match, anything can happen.

Up next is our first of two tag team matches this evening, as quite possibly the next big thing, the future of this Tag Team Divsion, The ATL head into a collision course with what was originally quite the unorthodox pairing of Miles Kelly and Logan Hail, though the duo have become quite the force as of late. Speaking of Quite the force, you don't get much bigger than Daemion, currently sitting on a streak of 13 wins straight to no losses, tonight, Bloody Justice looks to be the man to end that.

In tonights tertiary Main Event, we have quite the compelling match up, in both what we can expect out of it, and it's position on the card, as we have NOT ONE, BUT TWO Champions in action. The most decorated man in CMV history, Ryan Kent looks to take on both the current United States Champion, Harvey Hastings and the current, and still unbeaten Undisputed Champion, Hayden "Showtime" Kiteley. What does this match up mean for these men? Well Kent would love nothing more than a win tonight for some last minute momentum before his title match with Andrew Briggs this Sunday, while Harvey Hastings has the chance to once again prove he is the #1 Superstar on Fusion. While the Undisputed Champion, Hayden continues to prepare for Bison, this win could go a long way.

In our Co Main Event, the CMV Tag Team Championships are on the line. With Dance Party, in vintage fashion, look to once again defend their belts in live Television, tonight against The Anarchists, consisting of Crowe and Caleb Reed. Will the Tag Team Division fall into anarchy?
Or will we all keep partying on?!

And of course, our Main Event of the evening. The Current CMV Light Heavyweight Champion, Andrew Briggs, takes on the physical specimen Travis King, and one third of the original X-Gen, the former Undisputed Champion, Paul Divine. This match will give us but a small taste of what is to come this Sunday, when Paul Divine and Travis King square off with their respected teams by their side. Andrew Briggs on the other hand, goes into this match feeling like the outsider if you will. But he could walk away with perhaps the biggest win of his career riding a wave of momentum into his first Title Defence.

Previously on Reality Wrestling...



From Richmond, Virginia
it's Reality Wrestling!
#41 - Episode #414

\ - - - | - - - | - - - /

Match I - Singles Match
Ryan Riley Vs Kris Sullivan

- - -

Match II - Singles Match
Brooklyn Vs Blake Virtue

- - -

Match III - Singles Match
Daemion Vs Red Rum

- - -

Match IV - Singles Match
Kevin Silva Vs Flashyy

- - -

Match V - Main Event - Singles Match
Heath Steele Vs Erik Scarsgard

- - -


_________________
Matthew wrote: Hayden is so much better than Schmidty in every way.
Admin





Posts

: 7117


Join date

: 2015-03-09


Age

: 21


Location

: MizTV


Humor

: Making Sons uncomfortable



Bless, this will be Tuesday y'all as I forgot I have tickets to Jerry Springer lol
_________________
1x CMV Anarchy champion
1x CMV Tag Team champion
Bludgeon
1x Mr. Money in The Bank, 2x World Heavyweight Champion, 1x United States champion, 2x CMV World Tag Team champion, Glammy award for Feud of the Year, Glammy award for Tag Team of the Year (W/Borton), 2x Glammy Award for Heel of the Year
Xander Slate
HOW WAS HE NOT A WORLD CHAMPION!?
Admin





Posts

: 5568


Join date

: 2015-03-08


Age

: 21


Location

: The Hood


Humor

: Knock knock!



_________________
Main Event Star!





Posts

: 1218


Join date

: 2016-07-22


Age

: 22


Location

: Cardiff, Wales


Humor

: Wet



Dashings on Springer show..... Jesus what's he done.......... Guessing all those superstars he held hostage in his shipping container escaped.
_________________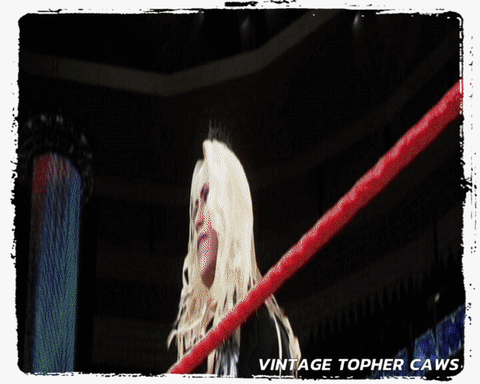 Main Event Star!





Posts

: 4967


Join date

: 2015-12-11


Age

: 99


Location

: (NEAR)... Leeds, England


Humor

: yes :D



Jerry fucking Springer, of all things you could have went to. Smh
_________________
Main Event Star!





Posts

: 2858


Join date

: 2015-05-13


Age

: 19


Location

: Ontario, Canada


Humor

: Dashing's jokes



Could of gone to the Maurie Show
_________________
Accomplishments :

2019 Heel of the Year as KLIQ (Bob Luger)
2019 Feud of the Year with Schmidty vs Johnny Sampson
2018 Heel of the Year as Schmidty
2018 Newcomer of the Year as Schmidty
2018 Face of the Year as Bob Luger
2018 Promoer of the Year
1x European Champion as Schmidty
2x United States Champion as Schmidty
1x Undisputed Champion as Schmidty
FIRST 2x Alpha World Champion as Bob Luger
1x Tag Team Champion as Murdoc
2x Tag Team Champion as Freddy Osborne
1x Rising Star Champion as RGP
FIRST 2x Light Heavyweight Champion as Billy Weaver
1x Light Heavyweight Champion as Bryce Hurt
Main Event Star!





Posts

: 3831


Join date

: 2015-09-19


Age

: 22


Location

: Hell


Humor

: Tunnel Snakes Rule




_________________
Luther Thunder: 1x European Champion
Rashad Rockwell:1x Tag Team Champion with Kidd Campbell
Elijah Stewart: 1x Tag Champion with DJ Moore, 2x Alpha World Champion, 2018 Match of the Year, 2018 Attire of the Year, 2018 Face of the Year
Jimmaurie Williams:  2x CMV International Champion. Debut Episode 109.
Parker: 1x European Champion
Anthony Brown: 1x Television Champion
Miles Kelly: 1x Longest Reigning Rising Star Champion
Main Event Star!





Posts

: 3535


Join date

: 2015-08-18


Age

: 16


Location

: Near Earth


Humor

: South Park



_________________
Accomplishments :

2019 Heel of the Year as KLIQ (Bob Luger)
2019 Feud of the Year with Schmidty vs Johnny Sampson
2018 Heel of the Year as Schmidty
2018 Newcomer of the Year as Schmidty
2018 Face of the Year as Bob Luger
2018 Promoer of the Year
1x European Champion as Schmidty
2x United States Champion as Schmidty
1x Undisputed Champion as Schmidty
FIRST 2x Alpha World Champion as Bob Luger
1x Tag Team Champion as Murdoc
2x Tag Team Champion as Freddy Osborne
1x Rising Star Champion as RGP
FIRST 2x Light Heavyweight Champion as Billy Weaver
1x Light Heavyweight Champion as Bryce Hurt
Main Event Star!





Posts

: 3831


Join date

: 2015-09-19


Age

: 22


Location

: Hell


Humor

: Tunnel Snakes Rule



_________________
Accomplishment:


Crowe - Anarchy Championship Fusion Tag Team Championship (The Anarchists)
Tyler Endicot - Rising Star Championship
Joe Dirte - NGW Tag Team Championship (The Kingdom) CMV Tag Team Championship (The Kingdom)
Maximum Rider - NGW Tag Team Championship (The Kingdom) CMV Tag Team Championship (The Kingdom)
George King - NGW Championship - Final NGW Tag Team Championship (The Kingdom) European Championship Final Television Championship / First Internet Championship CMV Tag Team Championship (The Kingdom)
Tyson Cage - Fusion Tag Team Championship (The Bickering Duo) / Anarchy Championship
Angelina Hawkins - Women's Intercontinental Championship 2x
Caleb Reed: Fusion Tag Team Championship (The Anarchists)
Jon Reed: Anarchy Championship

Main Event Star!





Posts

: 1723


Join date

: 2016-01-22


Age

: 20


Location

: Ohio



Page 1 of 4 • 1, 2, 3, 4


---
Permissions in this forum:
You
cannot
reply to topics in this forum