Fusion & Genesis PPV List!
-Battlescars
-Anarchy Rulz
-Retaliation
-Deathwish
-Requiem
-Exodus
-Validation
-Sacrifice
-CyberSlam
-Dark Carnival
-Point Break
-Regicide
-Wild Card
-Absolution
-Emergence
-Home Coming
-Cause & Effect
-Final Stand
-Purgatory
-Ascendance
Quick Links!
Dashing's Stuff!
Cop's Stuff!
CMV Network!
Social Media!
Site Threads!

UnMatched Ep. 66 (308) (CMV EXCLUSIVE)

Sunshine is backstage walking through a hallway, title in hand, before he is stopped by Lisa Evans. Sunshine looks up to the ceiling in an effort to calm himself down before Lisa begins to speak.

Lisa Evans : Sunshine, You just lost to Spanish due to the interference of Omega Lee in your match tonight. You said before that you're going to try and make the CMV Global Championship mean something, does this loss hinder your goal?

Sunshine, now looking towards the ground, sighs. Without looking at Evans, he grabs the microphone and begins to speak. Sunshine then looks into the camera, with a crazed but determined look in his eyes

Sunshine : Hmm. I can't say it does. I am not effected by theeeee PRETENDER that is Omega Lee. Tonight means nothing to me, but last week. Last week I'll admit got toooo meeeee. Lee, I hate you. I hate everything that you are. I hate your ego, I hate that you think you're better then everyone despite CMV Contingency being your first Payyyy Perrrr Viewwww in months! I 'd sit here and say I respect your skill if you didnnnt seem so desperate, the things you said, Lee. They were childish. I know I took you to your damn limit when we faced, Lee... You call me a GIMMICK, YOU CALL ME PRETEND. I ammmmm as REAL AS IT GETS.

Sunshine proceeds to connect his championship to his skull with force.

Sunshine : THIS IS REAL, LEE. I AM WILLING TO PUT ANYTHING AND EVERYTHING ON THE LINE EVERY FUCKING TIME I ENTER THAT RING. THAT IS WHY I WIN. I have proven to people in the past that I am more then just a guyyyy in a mask, Lee. You think I'm an easy target but you are mistaken. This isn't about trying hard, taking your vitamins and saying your prayers and it never was. This is about being the absolute best. The best person putting on the best performances. You can talk allllll you like about random sexual insaultss hahaha. You can throw as many jabs to make yourself look edgier then what you claim I ammmm hahahahaaaaa, but you wanna know what I'm going to do, Lee?

Sunshine looks into the camera, eyes wide open.

Sunshine : I'mmmmm just gonna out-wrestle you.

Sunshine walks out of frame and the camera fades to black.
_________________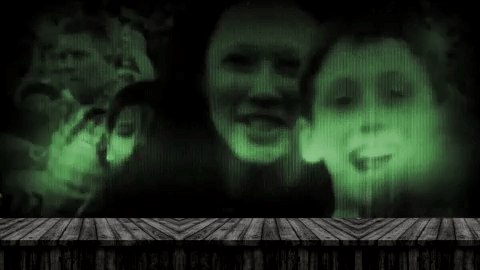 Data Resets : 1

Main Event Star!





Posts

: 1016


Join date

: 2015-03-10


Age

: 20


Location

: Australia


Humor

: Dark



I can tell sunshine is going to have a good reign! As always, loving the character development
_________________
Matthew wrote: Hayden is so much better than Schmidty in every way.
Admin





Posts

: 7114


Join date

: 2015-03-09


Age

: 21


Location

: MizTV


Humor

: Making Sons uncomfortable




---
Permissions in this forum:
You
cannot
reply to topics in this forum