Fusion & Genesis PPV List!
-Battlescars
-Anarchy Rulz
-Retaliation
-Deathwish
-Requiem
-Exodus
-Validation
-Sacrifice
-CyberSlam
-Dark Carnival
-Point Break
-Regicide
-Wild Card
-Absolution
-Emergence
-Home Coming
-Cause & Effect
-Final Stand
-Purgatory
Quick Links!
Dashing's Stuff!
Cop's Stuff!
CMV Network!
Social Media!
Site Threads!

We come back from commercial break as the lights go off and the Tron flashes, the fans look on to see what's about to occur.
King of The Ring last year on The Dashing Brand and The Bloody Brit has just defeated Sushi-X for the Anarchy Champion…. When out of nowhere Parker runs out, low blows The Brit and steals the Anarchy belt from ringside….Then the footage fast forwards to Anarchy Rulz and The Brit hits Revenge on Parker for the 1..2..3
The footage stops and a voice is heard….The camera pans and we see non-other than Top's Newsome
Tops : Parker….. Payaso…. Parker….. Whatever you want to call yourself, I`ll call you thief, a petty little creature who doesn't know any better. But as we just witnessed your mind games in the past amounted to nothing, and now you steal my Money in the Bank briefcase, I see you don't learn from your past mistakes, You could say you have a bad case of  Deja-Vu….Trust me if Deja-Vu is what you want, Deja-Vu is what you'll get…. Now I could be upset and destroy everyone and everything till I get it back and believe me i will get it back……But I'm The Puppet Master….. I pull the strings….. I'm the one in control,  even when you think you're on top and when you think you've outsmarted me……I can just click my fingers, and you'll be gone forever, I'm always one step ahead, Never mess with something you cannot scare…. You can bring out your little circus freaks, with their little red noses and make-up around their eyes, you can bring out a tomb that reads 2018-2020….. But if you think that phases me then your sorely mistaken, Do what you fear most and you control fear and that's why I am The Puppet Master, I fear no man, I fear NOTHING!!!
You say I have a choice to make….. I say you get NOTHING!!!!.... You don't come into my world and tell me what to do, you're just a mere clown while I am The Puppet Master……I'll get my briefcase one way or another and once again I'll embarrass you inside that very ring…. DEJA-VU..How poetic…. Just remember I'm in Control…… especially when I use MIND CONTROL!!!!
An image flashes on the screen....
The image disappears and Tops  appears on the screen again
Now onto Bryan Novak, this is your last appearance on UnMatched, I hope you bring your A game, but I have a feeling your best is just not that good enough, look at you, you  once held The grandest prize, The CMV Undisputed Championship but what have you done lately, Everyone knows you don't have what it takes no more, even you know it, your last matches in CMV are almost here, so lets make your last TV appearance memorable, lets give the fans a once in a life time match up, lets give Novak something to be truly memorable by….I suggest No Strings Attached.  
_________________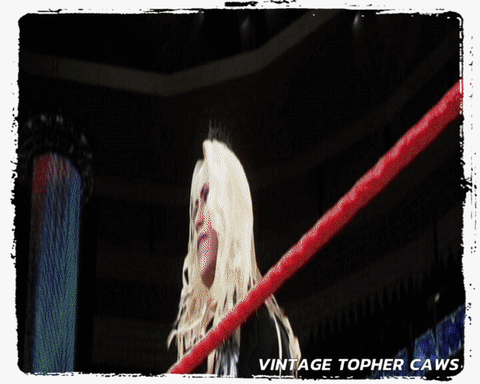 Main Event Star!





Posts

: 4758


Join date

: 2015-12-11


Age

: 99


Location

: (NEAR)... Leeds, England


Humor

: yes :D



Great promo man, really exploited Parker's weaknesses

_________________
Luther Thunder: 1x European Champion
Rashad Rockwell:1x Tag Team Champion with Kidd Campbell
Elijah Stewart: 1x Tag Champion with DJ Moore, 2x Alpha World Champion, 2018 Match of the Year, 2018 Attire of the Year, 2018 Face of the Year
Jimmaurie Williams:  2x CMV International Champion. Debut Episode 109.
Parker: 1x European Champion
Anthony Brown: 1x Television Champion
Miles Kelly: 1x Longest Reigning Rising Star Champion


Main Event Star!





Posts

: 3504


Join date

: 2015-08-18


Age

: 15


Location

: Near Earth


Humor

: South Park



I came here expecting nothing.

But there's something.

You lied to me.
_________________
ACHIEVEMENTS B R U H
Josh Wolf:
Inaugural Rising Star Champion (2x)
Harvey Hastings:
CMV Undisputed World Champion (1x)
US Champion (2x)
Amy Winters:
Women's IC Champion (2x)
Main Event Star!





Posts

: 1241


Join date

: 2017-01-28


Age

: 21


Location

: JoeJa




---
Permissions in this forum:
You
cannot
reply to topics in this forum