Fusion & Genesis PPV List!
-Battlescars
-Anarchy Rulz
-Retaliation
-Deathwish
-Requiem
-Exodus
-Validation
-Sacrifice
-CyberSlam
-Dark Carnival
-Point Break
-Regicide
-Wild Card
-Absolution
-Emergence
-Home Coming
-Cause & Effect
-Final Stand
-Purgatory
Quick Links!
Dashing's Stuff!
Cop's Stuff!
CMV Network!
Social Media!
Site Threads!

Lisa : Ladies and Gentlemen, please give it up for your CMV Woman's Champion The Queen Quinn-Belle…
Quinn's theme plays to a mixed reaction surprisingly, a few minutes pass and her theme dies down….  The fans look somewhat confused…..
Quinn finally steps out onto the stage….and the crowd make noise….. But Quinn speaks over them.
Quinn :  NO NO NO NO!!!!! Lisa that was pathetic, you DO NOT introduce The Champ like that…. Hell Mac Thompson……who by the way was  fired by Fusion's very own Mr Money In The Bank, and NEXT CMV Undisputed Champion…I got you Zieg's.. could do a better job than that……Well if he had a job….. So I recommend you introduce me properly, I'm in no mood for your crap, you got it.
Quinn walks backstage and once again her music hits the P.A system
Lisa : Ladies and Gentlemen, please give it up for the best CMV Woman's Undisputed Champion,  She is The Queen of Bitch-Slaps, The Queen of Botchville, The Queen of CMV…….I give you the current CMV Woman`s Undisputed Champion…… THE QUEEN…. QUINN-BELLE!!!!!!
Quinn struts down the isle and makes  her way to the ring, she holds up the belt for everyone to see who The Champ is.
Quinn : Much better…. But you're still Laura's bitch….
SUPERKICK
Mr G : What the hell was that for….
Quinn : Look sweety, you're not needed, bye, bye now… Go run to Laura, like I give a damn….. Last Sunday at Revelations, Laura…. You  tried screwing me out of My title, having No Morality take out my bestie, who is recovering at home, and trust me she will be back sooner than you think. You think I wasn't prepared for your little games… I did something that shook the very foundations of CMV, I invited my good friend and sometimes enemy….My Frienemy America's  Sweetheart Jade Divine, No one expected it… But what was even more shocking, hell I didn't even expect it, But out came Lexin Damjen, I guess she wanted some revenge on No Morality, well who was I to deny her that. So your plan of a 3 on 1 handicap match exploded into a 3 on 3 and I didn't hide in the corner, I didn't back down, I still spent most of the time whooping No Moralities arse, getting 2 falls I might add.
But that was then and this is now……And once again you think you're so smart, booking me in that 3 on 1 handicap match tonight…..Well if you don't know by now, I'm the toughest Irish born Woman in pro wrestling, you don't back me into a corner, cuz believe me I wont back down, I'll come full speed, swinging and a kicking, get in my way and you'll be on your arse…. Ya see I may be the Champ…. But I'm not scared of loosing, I've lost to some of the greats and some not so greats, I've lost to the likes of Cooper, Briggs, Fury and Cassie in recent times…… BUT You seem to forget I have pinned or made them pass out when it matters and that's why I'm STILL your CMV Woman's Undisputed Champion…. And if that's a hard pill to swallow, then I suggest ya go see a doctor and gets whatever the hell you need to get that through your thick skull Laura. 3 on 1 I'll be there, but if I go down, I'm sure as hell taking these bitches with me…..Only thing is….i'll be right back up before ya can click your fingers.
But knowing you, you'll have your stooges by your side, hell why 3 on 1…. Why not 4 on 1 or 5 on 1……You sit back there, praising some young talent, like theyre the next big thing when in fact they aint shit…  So  push Raiden,  and you can push Riley too, but if they get in my way I'll push them so hard they'll be begging to go back to NGW….. Oh my bad, they couldn't even get into NGW…… Jesus where did you even find these losers….. Doesn't matter…. Like I said I'm the Champ….Which puts a bulls-eye on my back, every snake is coming out of the woodwork, trying to get under my skin, trying to bring me down, well NO ONE has done it and NO ONE will.
Then we have  Cooper and Kristen, I must say the other week, I thought Kristen was cashing in, it took me off guard for  a split second but she attacked Cooper…. I realized how dangerous that briefcase can be…. But I'll be ready, I'm always ready… Kristen if I was you I'd just sell that briefcase on ebay, no point in wasting a cash-in… Make a profit, and stay out of my way. I put you to sleep once, next time you wont wake up,  BANK ON IT!!..... Hmmmm maybe I should hunt the hunter, why should I wait for a cash in, when I can prevent it.
But Cooper, Cooper, Megan Cooper…. Sigh…. Who The Hell do you think you are??? Yes you defeated me, congratulations…..But you're delusional, you need help, Maybe you should go to the doctors with Laura and get a bloody clue…. Running scared….Rely on a lackey??? 1st off she aint no lackey, she could kick your arse any day of the week….. But please enlighten the whole CMV Universe how I run away, how I need help, please do tell……. OH!! You can't ya know why, cuz you talk shit and you know you do. Did I run away from you, nope!!!! More like Defeated you to become the BEST CMV Woman's Champ in the history of CMV…. Did I run away from Fury, Cassie, Kristen, Winters, Dynamite…. Nope!!! Am I running away from No Morality tonight in a 3 on 1 handicap match….Nope!!!! AAAAaaaahhhh you piss me off so much Cooper, you come out here week in, week out spouting how great you are, when the truth is you're simply just not that good, sure you win a match here and there….. But when it counts…..YOU LOSE!!! Like you beat me but what did you win…..NOTHING!!!! now when I face you for the title….I WIN. Do you understand……How about your feud with Kristen……You had the whole world in the palm of your hands…..Cooper V Page  for the Money in the Bank briefcase….. Your chance to shine……and…..you…..CHOKED!. How disappointing, but I guess you're used to that feeling aren't ya, I mean just look at you, A sad, pathetic, little insignificant nobody grasping for that one last shot….. How did you ever become Champ all  those times, I'm glad the woman of CMV have one show, it really does separate The Queens from the Tramps…..
I have everything, and you have nothing…..
Queen…..Tramp……..
Me……You…..
See the difference……
So I guess I'll give you some scraps, Running scared….Rely on Lackies…..ugh….Well Infiltration is almost here, and you're so desperate for that 1 on 1 title match….Well seeing as you lost the big one AGAIN the other day, How about you earn it…. You want it so bad, face me and my BESTIE, Face QUILLOW…… Oh you need a partner right…..Well I know you don't have any friends back there, but if you do find one, then face us 2v2 at Infiltration  and if you win…..IF YOU WIN!!!  Then you'll get your title match. What ya say..
_________________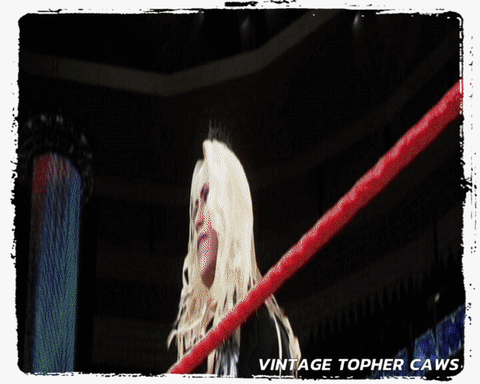 Main Event Star!





Posts

: 4758


Join date

: 2015-12-11


Age

: 99


Location

: (NEAR)... Leeds, England


Humor

: yes :D



_________________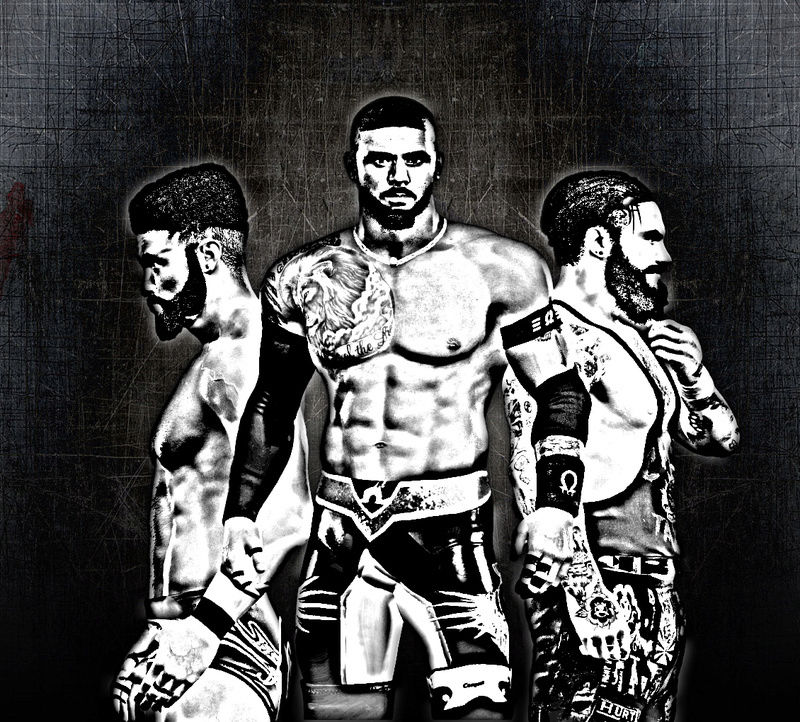 Main Event Star!





Posts

: 1040


Join date

: 2015-07-19


Age

: 21


Location

: Hopewell, Virginia




---
Permissions in this forum:
You
cannot
reply to topics in this forum