Fusion & Genesis PPV List!
-Battlescars
-Anarchy Rulz
-Retaliation
-Deathwish
-Requiem
-Exodus
-Validation
-Sacrifice
-CyberSlam
-Dark Carnival
-Point Break
-Regicide
-Wild Card
-Absolution
-Emergence
-Home Coming
-Cause & Effect
-Final Stand
-Purgatory
-Ascendance
Quick Links!
Dashing's Stuff!
Cop's Stuff!
CMV Network!
Social Media!
Site Threads!

Omega Lee has just blindsided the current Global Champion Sunshine, he seems to has a sort of limp in his step as he's using the kendo stick as an unorthodox cane. Lee beckons for a mic from the time keepers area then takes a knee on Sunshine's skull so he doesn't' have to stand.

Omega Lee
Let me get this through your thick skull so you can understand it.! You can scream from the goddamn mountaintops thinking you're the king of the world now that you have a title as if that validates anything. You can pretend to get edgy, you can pander to whoever you want to. You could possibly beat me a thousand times and I would already know what is true. You're a gimmick. You're not a wrestler. You're a gimmick, a gimmick that constantly brags about winning a match that HE HAS NO IDEA HOW HE WON IT! He has no idea folks! Yet he can't open his cock-sucker long enough without IMMEDIATELY mentioning it every single time. He's no different than any other freak in a costume and they keep finding gold usually at my expense.
Go ahead, continue to brag. You don't get it and you'll never get it. Sunshine, you could win ever title a thousand times and it wouldn't justify you as a credible wrestler. Sure, people will congratulate you. Sure, people will pat you on the back, but it won't justify you as a good wrestler. You just want it both ways, dude. That isn't how life works. You want to continue to be this naive embarrassment to the wrestling business, but you also want to be respected, but you also want to be the person you always have and you act like you've changed. Change is good. Growing as a person is good. But you remain the same gimmick as always will be and that ISN'T a good thing. Because that's why you're always going to be looked at as a joke in my eyes.
And you THINK. You honestly are dumb enough to think that beating another freak-show, it somehow etch your name into the history books, that you're somehow not a joke anymore? That's not how it works. EVERYONE will laugh at you. EVERYONE will laugh at CMV, but as long as you're champion, right? As long as you have a title belt, you're all of a sudden justified as a threat, right? That's selfish. You have the mentality of a child, that's how you're approaching it. If I were as big of a joke as you are and will continue to be. I would walk out of this company, and I would NEVER show my face again. But you're selfish. But you think you're justified, and the people who encourage you are JUST as bad as you are.

Do you know how hard I've hard to work to make this interesting for people? The only people who want to see you as the guy for this brand are the loser's that don't have the balls to come out here and do what I do best and that's beating people up. You represent such a small amount of people. Do you know how many have privately come up to me and told me how they want me to smash you? How they want me to end you? And I have to sit there, and I have to listen about how EMBARRASSING it will be if I were to lose to another gimmick like you. I've never had people tell me that my career will be over if I lose to a guy like you, and I'm not even going to use wrestler because that's a slap in the face to everyone else in the locker room, because you're not. You're NOT a wrestler, and I'll NEVER call you one. You try and clinch your fists and get angry with me, yet you can't get away from your shit long enough for anyone to take you serious. You STILL have to use cartoony effects, you STILL have to use the mannerism of a loony loon because you don't have the goddamn ability to sit in front of a camera and cut a fresh promo. It's always the same thing. Always telling people what they already know.

He tilted his head back and forth.

Omega Lee
I am better than every. SINGLE. Person you've faced in your long career. If I hadn't of already been the champion? I would have walked away from that match the winner. I've spent my entire life fighting from underneath like you are now. I've fought my entire life to be here at the top of the mountain and to be the guy who everyone else sought out to beat. When it didn't work, guess what? I tried something else. I went other places. I got my name out there. You're doing the complete opposite. You're just driving home the same shit week in and week out and when it doesn't work you don't change. You don't evolve. You can be proud about that but you are so clueless as to how stupid that makes you look. You have these things in your head where you think you've redeemed yourself and you think you're some kind of zero to hero hoping to prove your little girlfriend not girlfriend wrong. I realize you've given yourself some sort of false sense of reality.

You don't get a trophy just for trying hard. That's what you're looking for. You're looking for the little accomplishment icon to come up on the screen because you tried hard, we all try hard Sunshine. For you to sit there and use that like it's some sort of badge of honor? It's a slap in the fucking face of every other person in this business. It's a slap in the face to people who try hard EVERY SINGLE WEEK and come up short. For you to just sit there and say you try hard and give it your best effort every single week like nobody else is? It shows your ignorance.  You can cry into your Kristen Page shrine while you cry about your future loss to me AGAIN,

I am NOTHING like you've been in the ring with before. You can point to all of my losses, you can point to the places I've been and lost, I don't care because I can point to a thousand you've lost and I could lose every match for the rest of the season and still not have an embarrassing track record like yours. .

Nodding, Lee smirked.

Trying hard and giving it your all isn't good enough  when you're just born to be a beta. Maybe you won't change because you can't change. Maybe it's in your blood to be a pathetic little bitch you're entire life. Imagine, imagine someone like me just verbally trashing you and all you can do is throw out a few swear words in a passive loony manner to act like you're a badass now. Trying hard isn't good enough when someone is just better—and guess what bitch? I'm just better. The title is coming home to its rightful owner.

Knowing this would rub some people the wrong way, he laughed.

Omega Lee
I want to be a  Hall of Famer. I want to be the greatest  Champion of all time. And I can't do that unless I steamroll you..

Lee presses his knee off Sunshine's skull tossing the mic down on his body. He limps over still favoring his left knee to the timekeepers area demanding the hand him the Global Championship. Lee goes all around the ring parading around as if he's champion walking all the way up to the top of the stage gloating until he just tosses the belt down before heading backstage
_________________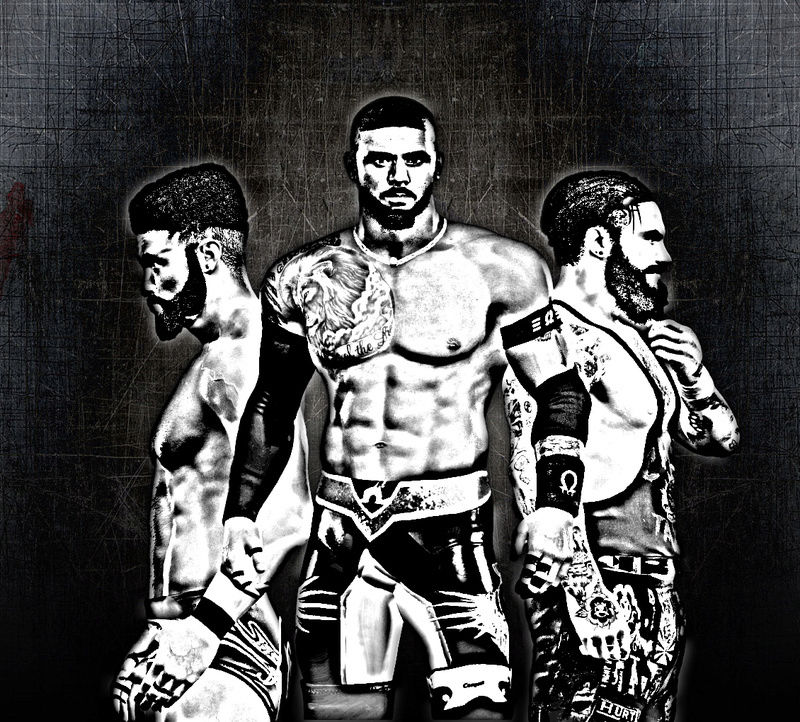 Main Event Star!





Posts

: 1040


Join date

: 2015-07-19


Age

: 21


Location

: Hopewell, Virginia



I like the passion you put into Omega Lee's promo's. It's not easy to portray that kind of emotion through text but you manage to do it consistently time and time again with Lee. Keep it up
_________________
Matthew wrote: Hayden is so much better than Schmidty in every way.
Admin





Posts

: 7121


Join date

: 2015-03-09


Age

: 21


Location

: MizTV


Humor

: Making Sons uncomfortable



I'm the master of CAPS LOCK
_________________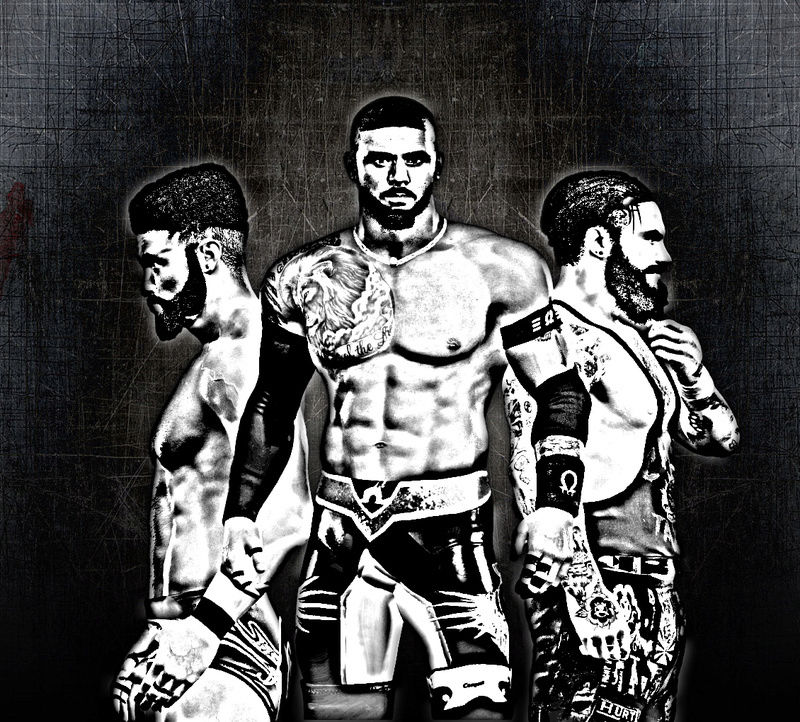 Main Event Star!





Posts

: 1040


Join date

: 2015-07-19


Age

: 21


Location

: Hopewell, Virginia




---
Permissions in this forum:
You
cannot
reply to topics in this forum