Fusion & Genesis PPV List!
-Battlescars
-Anarchy Rulz
-Retaliation
-Deathwish
-Requiem
-Exodus
-Validation
-Sacrifice
-CyberSlam
-Dark Carnival
-Point Break
-Regicide
-Wild Card
-Absolution
-Emergence
-Home Coming
-Cause & Effect
-Final Stand
-Purgatory
-Ascendance
Quick Links!
Dashing's Stuff!
Cop's Stuff!
CMV Network!
Social Media!
Site Threads!

Shortly into Friday night Genesis #106, the fallout of Exodus 3, it's after the first match-up that we are greeted by the presence of the general manager of this ship herself; Cass LaFave! She comes out to the sound of her son, Tim's music, which gets a big pop from the CMV fans in attendance tonight, as she turns the corner from the gorilla position and walks out onto the stage and down the ramp. She tries to hide the pain she's feeling from the crowd, even though just last week her baby boy was mauled by the pack of animals known as The KLIQ, she still has a job to do and has promised a big announcement regarding Validation tonight. The former Vixen climbs up the steel steps and enters the ring, where she's promptly handed a microphone by the announcer, then she's left alone, front and center with the universe waiting on the edge of their seats for what she has to say.

Cass
First off, congratulations are in order for the NEW CMV Alpha World champion, Elijah Stewart! I know that Tim was very pleased with what you did this past Sunday Eli, you deserve this! We'll be hearing from him a bit later on but right now guys, speaking of my son, I'm afraid it's, well ... Bad news ... Tim, he- he won't be back any time soon. What Kliq did to him, what LUGER did to him ... It was downright savagery. And I know that a lot of people are thinking that I may abuse my power to punish Bob and his buddies, but I won't. They have been fined heftily for what they did to my boy, and Tim WILL get better, and he WILL return, and he WILL exact his OWN revenge!
But that is not why I am out here tonight, folks. I'm out here because at the end of Exodus this past weekend, which might I say, was a FANTASTIC show ... I told Mr. Dashing over there about a BIG match-up I have officially signed for four week's time at Validation ... There are two men on this roster right now who are proving without a shadow of a doubt that they are the best in their respective divisions ... I mean, damn, one of 'em just broke the others record for most championship defenses as the CMV Anarchy champion ...
Yes, I'm talking about Aleister Knox and the CMV International champion, Chris Andrews! Both of these guys endured HELL at Exodus, one of them quite literally, but they both fought through the pain, took their licks, and walked out STILL champions ... Which lead me to think; who in the hell can I put against these guys!? WHO is worthy to challenge them for their titles after what I saw at the pay-per-view ...? Then it hit me! Oh yeah, the match that we need to see, which champion is the better? The stronger? The more worthy? We don't need to ponder these questions and wonder what if! We can pit 'em against each other and find out! So at Validation, in four week's time LIVE from The O2 Arena in London, England, it'll be Aleister Knox ... Versus Chris Andrews ... For BOTH the CMV Anarchy championship AND the CMV International championship!!!

The audience goes nuts, they get to their feet and let Cass know just how much they love this match-up! A double title bout, Knox and The Brit, from across the pond!!!

Cass
Now, I'd be remiss if I didn't allow these gentleman to come out here and speak their minds to each other if they have anything to say ... So ladies and gentleman please help me welcome out first, the CMV International champion ... The Bloody Brit ... Chris Andrews!!!



(Open to Topher <3)
_________________
1x CMV Anarchy champion
1x CMV Tag Team champion
Bludgeon
1x Mr. Money in The Bank, 2x World Heavyweight Champion, 1x United States champion, 2x CMV World Tag Team champion, Glammy award for Feud of the Year, Glammy award for Tag Team of the Year (W/Borton), 2x Glammy Award for Heel of the Year
Xander Slate
HOW WAS HE NOT A WORLD CHAMPION!?
Admin





Posts

: 5568


Join date

: 2015-03-08


Age

: 21


Location

: The Hood


Humor

: Knock knock!



Brit's theme plays and here he comes The International Champion, "The Bloody Brit" Chris Andrew's…. The fans go wild chanting Brit Brit Brit as he makes his way down the isle with a cheeky grin upon his face, he steps through the ropes and taunts on the turnbuckles as the fans cheer louder as he holds up HIS International Championship proudly showing the fans who the real Champ is.
He steps off the turnbuckle and grimaces  in pain as he holds his lower back, he  then walks to the other side of the ring and signals for a mic, the timekeeper hands him a mic and Brit walks up to Cass….

Brit : Please forgive, i'm a bit banged up, Marcantel is one tough  SOB...So your Timmy's mother... Mr's LaFave, nice to meet ya, how is Tim by the way, I'm sure Timmy boy will be back and making you proud sooner than later, but I know all about Kliq, dirty bastards, couldn't even play by the rules in there tag match, they didn't even eliminate Bacon. When he went crashing through the table…. The pussies Slate and Borton convinced the ref or blackmailed him or whatever, that they did…. What a joke right. But we`re not here to talk about those Kliq scrubs.
I was back there having a lager or 2 and I heard my name being mentioned, so ya made a  little match for Validation, sounds good to me…… All week long I've been hearing about how some kid has broken my record on the Anarchy belt…. So let me address this, What he did sure, it's impressive, I mean winning the belt and holding the belt are 2 different things all together, you have a  bulls-eye on ya back 24/7, challenger after challenger…. So yea you did good…… Unfortunately you can rack up title defense after title defense, it doesn't mean you're the best Anarchy Champion, I made the title relevant and people still talk about my matches when I had that title…. Like for example forcing Zack Cage to stop the match as he couldn't continue in a 30 minute iron man match… Now lets take your matches same old boring submission move, you're just a 1 move guy. Hence why everyone chants BORING  in your matches. Learn some variation kid, until then you'll just be the guy who played 2nd fiddle to The Bloody Brit…. Sure you beat 5 other guys at Exodus….. I beat 7 guys to become International Champ… I also retained at Exodus when me and Marcantel went to war, a war everyone is still talking about may I add.
So Validation is up next….. 2 of the best champs on Genesis collide, champion v`s champion….Winner takes it all….. That does sound tempting, I'm in…. Mr's LaFave…. Cass, you made the right decision, History will be made, and I'll be apart of it when I face Aleister Knox and become a dual champion…..

_________________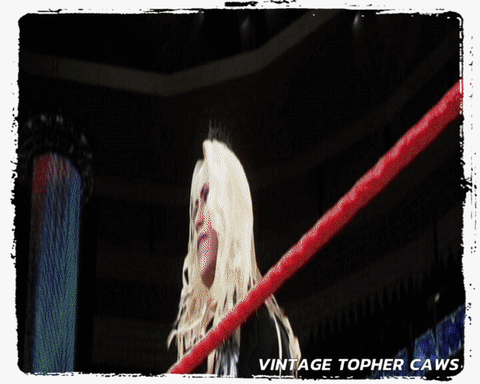 Main Event Star!





Posts

: 4971


Join date

: 2015-12-11


Age

: 99


Location

: (NEAR)... Leeds, England


Humor

: yes :D




---
Permissions in this forum:
You
cannot
reply to topics in this forum