Fusion & Genesis PPV List!
-Battlescars
-Anarchy Rulz
-Retaliation
-Deathwish
-Requiem
-Exodus
-Validation
-Sacrifice
-CyberSlam
-Dark Carnival
-Point Break
-Regicide
-Wild Card
-Absolution
-Emergence
-Home Coming
-Cause & Effect
-Final Stand
-Purgatory
-Ascendance
Quick Links!
Dashing's Stuff!
Cop's Stuff!
CMV Network!
Social Media!
Site Threads!

UnMatched Ep. 64 (#303)

Before the show starts, Sunshine appears on the titantron, CMV Global championship around his shoulder. Sunshine is looking to the ground as the fans look on and cheer his name.

Sunshine : Little darling... It's been a lonnngg, cold lonely winnnter.

The crowd for the first time joins in on the song "Here comes the sun... Here comes the sun and I say, its alright" they then cheer as Sunshine raises his head to speak

Sunshine : I wasssss told that I wasn't me anymore. I was told I was a shell of my former self. This championship title says otherwise. I've always said when I hold a belt, it isn't just a belt, it becommmmmmees power. Hahaha this is no different. I just have a power I've never really experienced before. The power to not only show, but PROOOOVVVE that I am the absolute best in the company and annnny other companies people that flock over here hahahahaaaaha. Rage was holding this belt, tainting this belt. To the point where no one carrrreed. Now with it in the hands of a dangerous man like myself, I'm going to only move further to the top and not only destroy but crucify anyone in my path to prove that I am still... Sunshine.

Sunshine adjusts himself in his seat.

Sunshine : You know, every night we lay our heads down to fantasize hahahaha, and that's when our head, out minnnnnds really start to tick. We start remembering all the horrible things that have happened to us… But in our dreams we're super heroes aren't we?. In our dreams we can fix everything and anything, we dreammmmm of sorrows, we dream of lovvvveee, we dream of revennngggeee, we dreammmm of payback. And then just like that hahahahaaaa...  We wake up. And gawwwwwddd that's when reality starts to set innnnn. That's when we get up and look in the mirror and remember that we aren't super heroes and that we cannot fix everything, that theres no opportunityyyyy to show love, sorrow, revenge... So we bottle up all these emotions inside of us, and we live our lives as if nothinggggg is wrong but... everything... EVERYTHING EVERYTHING EVERYTHING IS WRONG!

I plan on fixing that... I used to love you, but you always looked down on me and you went to great measures to make sure that I remembered that I was a piece of trash and that I would never amount to anything in my life real in my life… You believed that everything I ever did wasn't good enough for you. WHAT ISSSS IT about you that makes you think you are so much better than me, that makes you think you're so much smarter than me? Is it because you've had more power then me? The power in which I GRANTED YOU so that you could just wave it around?, so that you can look down upon EVERYONE and force feeeeeeed them lies? But here I stand today as a champion, while you, drown in a pool of your own tears as you lose your pride… I AM NOW ABOVE YOU. I AM NOW A MAN WITH A WITH THOUSANDS TO SING MY ANTHEM, AND WOULD YOU LOOK AT ME NOW KRISTEN I HAVE THE WHOLE DAMN GLOBE IN MY HANDS!!...

Sunshine with focus and pride in his eyes gets closer to the camera as the crowd cheers

Sunshine : Here comes the sun and I say... It's alright.

The crowd lets out as massive roar as the video fades and the show begins.
_________________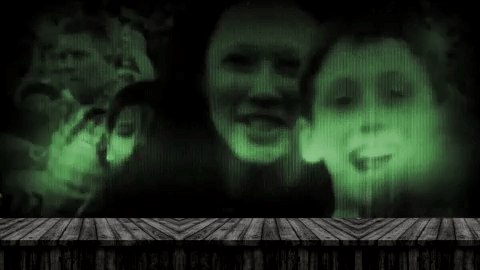 Data Resets : 1

Main Event Star!





Posts

: 1016


Join date

: 2015-03-10


Age

: 20


Location

: Australia


Humor

: Dark



Here comes the sun reminded me of the bee movie.

Loved the promo, sunshines last title run was interesting because of his GM affiliation I'm looking forward to seeing what you do with it this time around.
_________________
Matthew wrote: Hayden is so much better than Schmidty in every way.
Admin





Posts

: 7114


Join date

: 2015-03-09


Age

: 21


Location

: MizTV


Humor

: Making Sons uncomfortable





Similar topics
---
Permissions in this forum:
You
cannot
reply to topics in this forum