Fusion & Genesis PPV List!
-Battlescars
-Anarchy Rulz
-Retaliation
-Deathwish
-Requiem
-Exodus
-Validation
-Sacrifice
-CyberSlam
-Dark Carnival
-Point Break
-Regicide
-Wild Card
-Absolution
-Emergence
-Home Coming
-Cause & Effect
-Final Stand
-Purgatory
-Ascendance
Quick Links!
Dashing's Stuff!
Cop's Stuff!
CMV Network!
Social Media!
Site Threads!

Ferocity Ep. 34 (#301) (CMV EXCLUSIVE)

A shaky camera is facing a wall in a dark room. a few seconds go by before the a CMV Money in the Bank Briefcase goes flying across the screen cause a loud crash. Kristen then enters the frame, with makeup falling down her face she begins to speak.

Kristen Page : Stupid, Stupid, Stupid, Stupid, STUPID!

Kristen slaps herself across the face. Not once but three times, each one harder then the other!

Kristen Page : I shouldn't have lost, I CANT AFFORD to looooosssseeee. I didn't loooose no no nooo no no no no no! NO!

Kristen begins to pace back and fourth before stopping to look into the camera again.

Kristen Page : I can't get you off of my mind Cooper. I am obsessed with you. You are in every single part of my head. I can not escape yooouuuuu. At Unbreakble, what you did, what you didn't do still keeps me up at night! Hahahahahaaa WHY DID YOU JUST LEAVE ME THERE! I want another match Megan. I need another match! hahahaaahaha I will not except no for an answer. I can't, I WILL NOT LOOK WEAK WHILE HEEEE GETS STRONGER! You need me, Megan. Without me you go back into the void. No one will care about you and you will be forgotten. All you will have is your past and there will be no future in your sight. Just a worrrld of grey. I will not except no for an answer Megan. I need you, Megan. I need you in the ground...

Kristen, not speaking, continues to stare into the camera with a tear beginning to roll down her cheek. She then palms the camera causing it to disconnect
_________________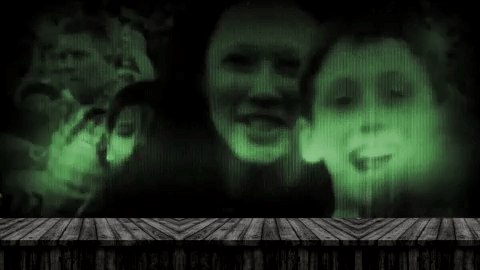 Data Resets : 1

Main Event Star!





Posts

: 1016


Join date

: 2015-03-10


Age

: 20


Location

: Australia


Humor

: Dark



Damn that was intense, good promo man
_________________
Matthew wrote: Hayden is so much better than Schmidty in every way.
Admin





Posts

: 7114


Join date

: 2015-03-09


Age

: 21


Location

: MizTV


Humor

: Making Sons uncomfortable




---
Permissions in this forum:
You
cannot
reply to topics in this forum