Fusion & Genesis PPV List!
-Battlescars
-Anarchy Rulz
-Retaliation
-Deathwish
-Requiem
-Exodus
-Validation
-Sacrifice
-CyberSlam
-Dark Carnival
-Point Break
-Regicide
-Wild Card
-Absolution
-Emergence
-Home Coming
-Cause & Effect
-Final Stand
-Purgatory
-Ascendance
Quick Links!
Dashing's Stuff!
Cop's Stuff!
CMV Network!
Social Media!
Site Threads!

After the main event of Ferocity the Bad Company theme hits the P.A. system, the fans in attendance cheer as the titantron cuts to a camera following the Alpha Female backstage to the gorilla position. She emerged from under the titantron through the pyro, as she stomps down the ring catching a few cans of beer thrown by the runner. Fury hadn't been booked tonight, But she didn't care that she wasn't meant to be in the building tonight. After grabbing a microphone she rolled into the ring, waiting for the crowd to quieten down before she spoke into the mic.
Fury:
I appreciate the cheers and seeing so many of you decked out in Bad Company gear, You'll be glad to know that in the next few weeks a few new designs I've been working on will hit the CMV store.

But that's not what I came out here to do tonight, I'm not suppose to be here tonight but I got a few things to address. Hope you don't mind but I'm going to need to take a drink before I get started.

The Alpha Female cracks open a can taking a swigg.
Fury:
This is a little segment I call Rumour Control....here are the facts.

You see last week Laura Sampson came out here, saying how her newly formed Establishment is the so called future of the vixens division. Well I don't give a fuck about that, our glorious GM can be as delusional as she fucking wants it don't matter to me.

You see my problem is that Laura thinks that us veterans are disrespectful to her because 'we lost our drive'. Now I'm not going to say that I'm speaking for the other veterans, or that they agree with what I'm saying.

But I have to make it clear that is not the case, the reason I'm disrespectful is because you have absolutely no fucking control over your own roster. There is hardly a week or show goes by without someone getting attacked or someone interfering, and ninety percent of the time you do nothing about it, sure you book matches but they never stop the issue. The problems just continue on.

How many times Kristen Page went on a rampage backstage when she's having a hissy fit, what about the vixens No Morality had crippled into retirement, the list goes on but only when it attacks you personally do you do something about it, and that's after your done gallivanting off to Fusion with that piece of shit.
She takes a moment to take another drink of her beer before walking to the corner of the ring and leans against the turnbuckle.
Fury:
I'm going to become a psychic for a few moments, Laura is going to come out here, maybe flanked by her new lackeys. She's oh so pissed off about what I just said, she'll rant at me calling me a egotistical bitch before trying to flip the whole thing back onto me. Then to end it she'll say I'm on her list.

But I 'll say this I'm already on your shitty little list, I already know that you're dying to try and fail to put me in my place. Don't think I'm stupid, I know that little match you booked Jenny in against your new pet was a message. Your little mind games don't faze me so you take it out on the vixen that asked me to mentor her, woaw how big of you Laura.

I'll get to the point, before you start going off on disrespectful behaviour, or being role models. You're no where near a saint yourself Laura judging by the shitstorm you were a part of on Fusion a few months ago.

You want respect well here's your respect right here.
The Alpha Female gives the middle finger to the hard camera.
Fury:
Your just as bad as anyone on your list....and that's the bottom line because Fury said so.
Fury drops the microphone on the mat, heading to stand in the centre of the ring beer in hand. Waiting no doubt for a response from the GM.
(open to mizzy)
_________________
My CAW's:
Fury- First ever Womens Grand Slam Champion. 2x CMV Vixens Champion 1x CMV Womens IC Champion, 1x CMV Womens Tag team Champion, 1x CMV Womens Hardcore Champion.
Grid & Animal- The Blood Brothers- 1xTornado Tag Champions
Gavin 'Extreme' Wheeler- The Wanderers -1XTag Team Champion with THE BISH
Jenny Wheeler
Takeshi Matsumoto- New Orient Express -1xTag Team Champion with Mr Showtime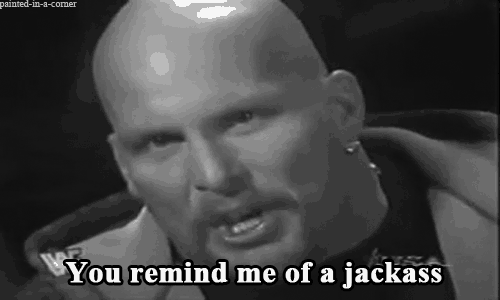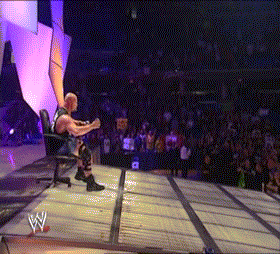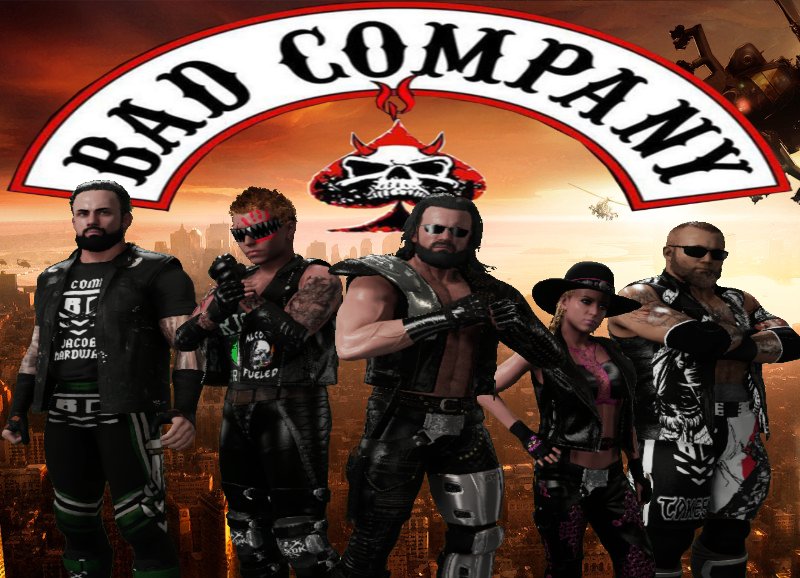 Main Event Star!





Posts

: 572


Join date

: 2015-12-12


Age

: 25





Just as expected, the theme of the Ferocity General Manager Laura Sampson hits the PA system right on que. Fury looks over to the stage, rolling her eyes with her arms crossed as the crowd drops the boo's down at the sound of Sampsons theme. Moments pass and out she comes from the back a microphone in hand as per usual. She looks around the arena, raising an eyebrow and chuckling a tad at the reaction she's receiving from the crowd. Laura stands at the top of the ramp for a moment soaking in the crowd reception before making her way down the ramp towards the ring with haste, scaling the steel steps as Fury glares right at the General Manager. However Sampson, without any second thought steps through the ropes and into the ring, knowing Fury wouldn't do a thing to touch her, pregnant and all Laura gets right up to her face and smiles, taunting Fury, under the knowledge Fury can't do anything about it without risk of being fired and being on the receiving end of a lawsuit. After a brief stare down Laura backs off and begins to talk into the microphone.

Laura Sampson:
You know it's real nice that you can try and predict things, try and look all smart as you guess my every move. But Fury?! Where oh where are my "stooges" that's how you put it right? You see I don't need anyone out here to help me deal with you or anyone. I'm not scared of you Fury. You're old news. You're washed up. But most importantly, you fear me more than I fear you. You're like a little bumblebee. Sure you've got a nasty sting, but you know you can't use it, because if you do, you're finished. Come on Fury, prove me wrong. Show the world how tough you are by hitting a helpless pregnant woman right here in the center of this ring.

Laura lowers her microphone and smiles, gesturing for Fury to give her worst, Fury grits her teeth, ever so tempted to let off a nasty right hand, but she's able to control herself to Sampsons enjoyment.

Laura Sampson:
Ha. That's what I thought. But now, for the reason I am out here tonight. I see you out here as always, playing the blame game, throwing your faults at someone else. Not taking them on the chin like a true soldier would. But I know how to make you feel a little better about yourself Fury. You've pissed off a lot of people over the years, including me, and well. You want someone to blame other than yourself for your losses. So I'll give you someone to blame. Because at Revelations, you're going to face, not one, but two people. Both members of Starz and Stripez! But.... But! I'll give you a chance, just like I gave Debra Cox. If you can find a partner, then I'll allow it to become a tag team match! But, like I said you've annoyed plenty of Vixens over the years, so I get the feeling next weekend, it's going to be all you.

Fury clenches her fist and marches forward, to Sampson's surprise, she steps backward, a tad worried that perhaps Fury would throw caution to the wind and come at her with a punch or two. But alas, once again Fury controls herself, allowing Sampson to live another day.

Laura Sampson:
Look at you, you've gone soft! You're no Alpha Female! Not anymore! This why all of you disrespectful old veterans of this division will fall one by one. You're all past it, you're all soft. You haven't been the same this season Fury, you've hit your decline and now you're worried, you're scared. Scared that your moniker of being the alpha female of CMV is all but done, and trust me. it is. Those knee's of yours get worse and worse by the day until soon enough you won't be able to even stand anymore. Let along hit anymore stunners. I'm going to sit back and watch you run your career into the ground as you are surpassed one by one when the new guard of this division begins to roll in and you are left in the times of old.

Enjoy your fun and games, enjoy your trash talk, but at the end of the day we both know the truth, and that truth is that you're nothing more than a scared, afraid little girl who enjoyed a long year of bullying other women, but now that the going has gotten tough, you're curling up into a ball wishing that it all be over. Your time will come Fury, much like Quinn's, much like Kristen's, Dynamite's all of them. It'll be people like Riley Dixon and Raiden Brooks that lead Ferocity into a new era. But don't worry...

You'll get to watch from the sidelines.



Laura winks at Fury as her music hits the PA system once again. Laura drops the microphone to the mat and as she does, Fury lunges forward in rage, frustration, look to grab Laura Sampson, evidently she's had enough. However Sampson was just quick enough to make it out of the ring safely before being caught by anything Fury has to offer. She backs up the ramp smiling at Fury while security runs down from the back, escorting the Ferocity General Manager up the ramp and through the curtain presumably back to her office, leaving Fury in a fit in the center of the ring.
_________________
Matthew wrote: Hayden is so much better than Schmidty in every way.
Admin





Posts

: 7114


Join date

: 2015-03-09


Age

: 21


Location

: MizTV


Humor

: Making Sons uncomfortable





Similar topics
---
Permissions in this forum:
You
cannot
reply to topics in this forum