Fusion & Genesis PPV List!
-Battlescars
-Anarchy Rulz
-Retaliation
-Deathwish
-Requiem
-Exodus
-Validation
-Sacrifice
-CyberSlam
-Dark Carnival
-Point Break
-Regicide
-Wild Card
-Absolution
-Emergence
-Home Coming
-Cause & Effect
-Final Stand
-Purgatory
Quick Links!
Dashing's Stuff!
Cop's Stuff!
CMV Network!
Social Media!
Site Threads!

Ferocity Ep. 34 (#301)
Right before the main event we cut to the backstage area where Wilson is sitting down watching the monitor awaiting to see the Steel Cage match between Briggs and Quinn. It's not too long before Lucid walks in carrying a large rectangle with a black curtain over it. Wilson looks down as she tries not to pay attention to Lucid and continues to look at the monitor.
Jane Lucid : Woah ohh I got it, wait no wait ahhhh. No wait I got it. Yep right there. Wait no, I'll move it abit. Ok... Wait ok no here
Lucid moves it directly in front of the monitor blocking Wilsons vision so shes forced to see what Lucid has done
Jane Lucid : Ok don't be mad but I made you something!!!!! Now that we're on a roll I feel like we need to embrace out friendship to the next level!!
Wilson looks at Lucid confuses with not a single bit of care in her face. Lucid takes off the curtain to reveal a painting of the two

Lucid looks at the painting with a huge smile as Wilson just sighs and puts her hands into her head.
Jane Lucid : I made this last week because I knew! I just knew we would win today!!!! We will win every day forever! and this painting symbolizes that!
Casey Wilson : You actually made that yourself...?
Jane Lucid : YEAH I DID!!! I love to paint. I mainly use oil paints and this came out great and I think its the perfect gift! Using oil paints are great! They're way better then other paints and there so many different versions of them too! Like the oils I mean, there's linseed oil, poppy seed oil, walnut oil, and safflower oil. Did you know that Oil paint is credited with revolutionising art. One of its key properties is that it's very slow to dry. It gave artists a lot more time to work on their paintings and it allowed them to correct any mistakes they might have made!? Oh! Also the earliest known paintings that were done in oils date back to the 7th century BC!!!
Wilson stands up, eyes wide open and sneaks out of the room as Lucid continues to speak. The camera fades with Lucid still speaking
_________________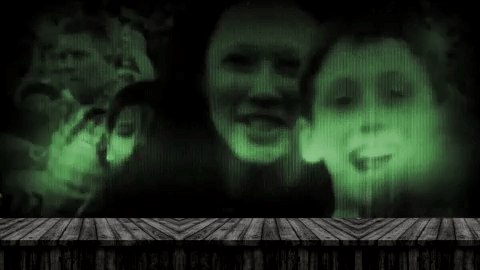 Data Resets : 1
Main Event Star!





Posts

: 989


Join date

: 2015-03-10


Age

: 19


Location

: Australia


Humor

: Dark



Every single one of these promos has me chuckling. Can literally imagine lucid going on about oil paints with her eyes closed thinking Wilson is still there. Lucid is becoming one of my favourites good stuff
_________________
Matthew wrote: Hayden is so much better than Schmidty in every way.
Admin





Posts

: 7060


Join date

: 2015-03-09


Age

: 21


Location

: MizTV


Humor

: Making Sons uncomfortable




---
Permissions in this forum:
You
cannot
reply to topics in this forum